Juneteenth in Nevada: Events grow to 'celebrate how far we've come'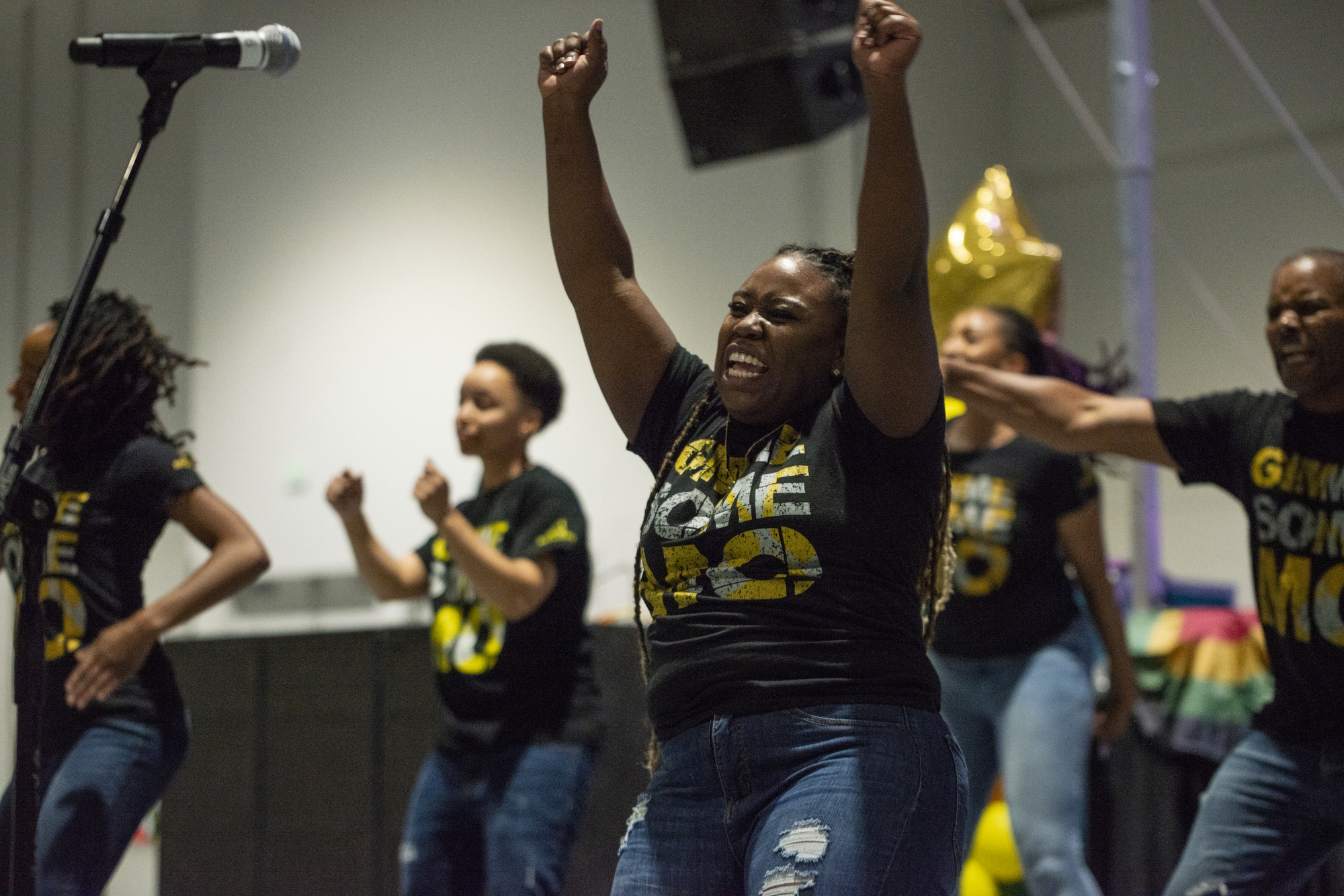 Two and a half years after the Emancipation Proclamation freed enslaved people in Confederate states, Maj. Gen. Gordon Granger arrived in Galveston, Texas, on June 19, 1865, to announce the Union had won the war, and it could enforce the end of slavery.
"This involves an absolute equality of personal rights and rights of property between former masters and slaves, and the connection heretofore existing between them becomes that between employer and hired labor," Granger's order to Texas read.
At the time, roughly 250,000 enslaved people in Texas were not all freed immediately, or even soon. According to historian Henry Louis Gates Jr., it was not uncommon for slave owners to refuse to release their slaves — some waited until harvest was complete, and some just outright refused to honor it.
Last year, President Joe Biden signed a bill to recognize the day of Granger's announcement — called "Juneteenth" — as a federal holiday. While people had just a few days' notice before the holiday happened last year, many more local governments announced in advance this year that they are closing their offices in observance.
And many groups that have celebrated the holiday in Nevada long before Juneteenth got a place on the national calendar say the new federal recognition helps amplify their message.
Here are some things to know about the holiday in Nevada.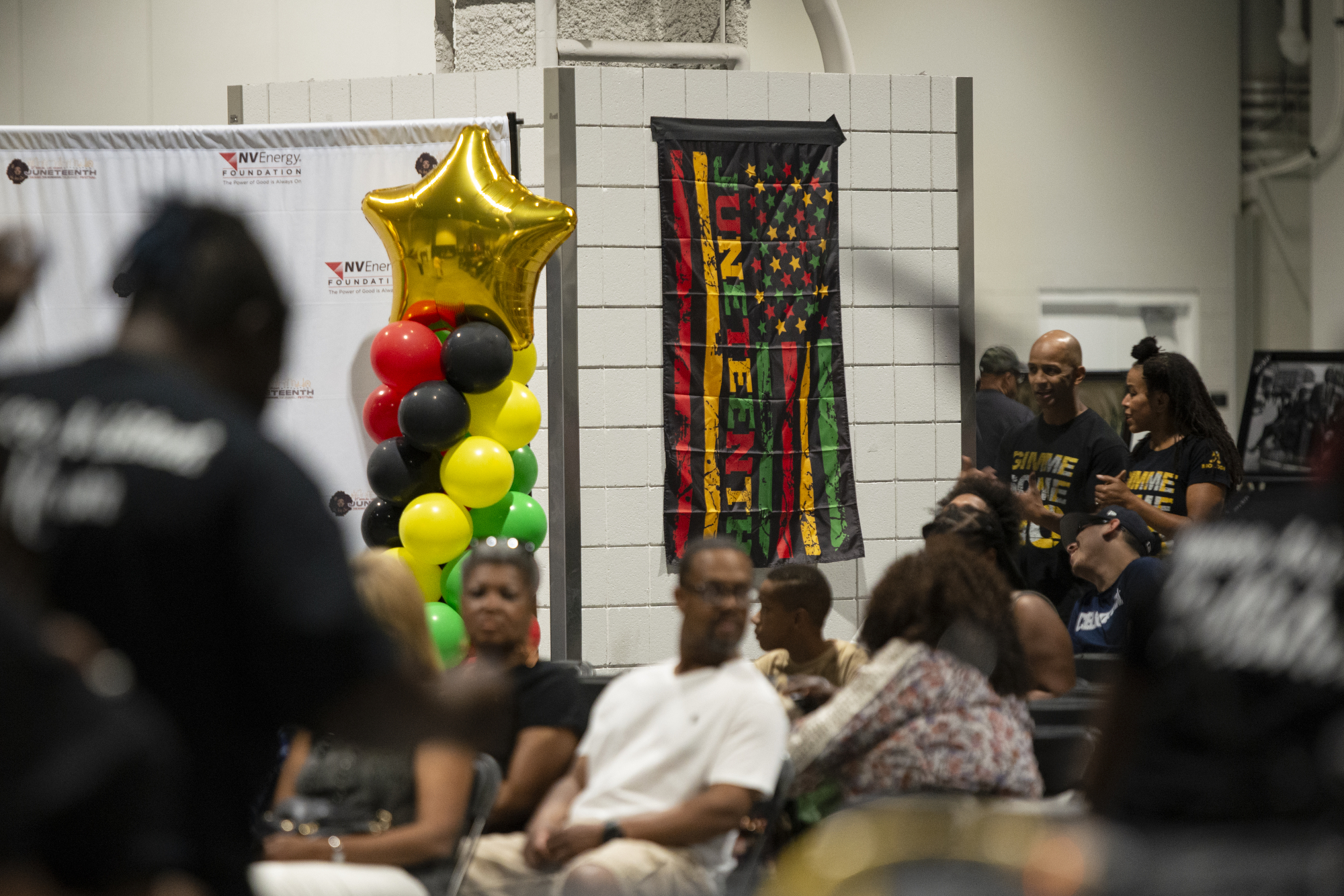 It's not an official state holiday
In Nevada, a 2011 bill sponsored by former Democratic Assemblyman Harvey Munford requires the governor to annually proclaim June 19 to be "Juneteenth Day." But it's not observed as a statewide holiday that would give state workers the day off.
But that could change. As it stands now, Nevada law does not allow Gov. Steve Sisolak to make Juneteenth a state holiday by himself. The governor issued a statement alongside a formal proclamation commemorating the date earlier this month, and said he intends to work with state lawmakers during the legislative session next year to amend state law to observe Juneteenth.
"There is still a lot of work to do in our fight for equality – now is the time to renew our commitment to be a better nation, and denounce hate, racism and bigotry that is still prevalent," Sisolak said in the statement.
Meanwhile, Sen. Jacky Rosen (D-NV) is co-sponsoring a resolution with 27 other Democrats and 21 Republicans to commemorate June 19, 2022, as "Juneteenth National Independence Day." The resolution also recognizes the historical significance of the holiday and supports the continued nationwide celebration and education of Juneteenth National Independence Day.
It's an opportunity to look to the future
Though the national holiday is a marker for the ending of American slavery, organizers for the Las Vegas Juneteenth Jubilee Festival, which was held on Saturday, said they focus on the future more than the past.
The celebration started 21 years ago in Las Vegas' Historic Westside as an outdoor art festival and was founded by educator Diane Pollard, the founder of Rainbow Dreams Academy. Because of growth, the event has been relocated this year to a hall at the 315,000-square-foot World Market Center in downtown Las Vegas.
"People were concerned about the amount of people in such a small space over at Doolittle," said Jay Haywood, an organizer of the festival for the past three years. "Some people have shown some excitement in the fact that it's been moved to a larger space."
Haywood said last year's event brought out about 2,500 people and was held inside of the community center to avoid the Las Vegas heat. The event has been celebrated outside at Kianga Isoke Palacio Park on Doolittle Community Center's grounds in recent years.
A shuttle bus was arranged to transport people from Doolittle Community Center to the festival at World Market Center every half hour. Haywood, along with Las Vegas City Councilman Cedric Crear, said providing transportation was critical to families who would typically walk to the event because it was intentionally held in the heart of the Black community for so many years.
He said the act of celebrating Juneteenth makes people conscious of the historical relevance of the day and that its recent national recognition as a holiday is a nod to the country moving beyond its tethered past.
"Just the fact that more people are aware of what Juneteenth actually is and the fact that the nation will be taking a day to remember, to reflect and to build upon – I think is monumental," Crear said.
For the last 21 years, the local festival has played a significant role in keeping Las Vegas residents informed about Juneteenth, Crear said.
"They weren't teaching Juneteenth in schools," he said. "So they were the educators for the entire community."
The event celebrates African culture with vendors, pop-up shops, food and more. Haywood said performances were set to include body percussion dancers, rhythm and blues bands and poetry.
Besides focusing on a message of achievement and how far African-Americans have come since the ending of slavery, Haywood said the local festival is a fundraiser that raises money for underserved students through the Rainbow Dreams Educational Foundation.
"And we've been criticized for this over the years by other Juneteenth celebrations … but it kind of sets me aback because one of the big things about the Juneteenth Celebration is the Jubilee portion of it," Haywood said. "We celebrate how far we've come, we recognize how far we need to go."
In addition to funding $10,000 in college scholarships, the foundation maintains a relationship with recipients, creating pipelines and support systems as they go through college.
"The significance of Juneteenth for us is the educational portion – making sure that we are educated not only about the holiday itself but also embracing education and moving forward," Haywood said.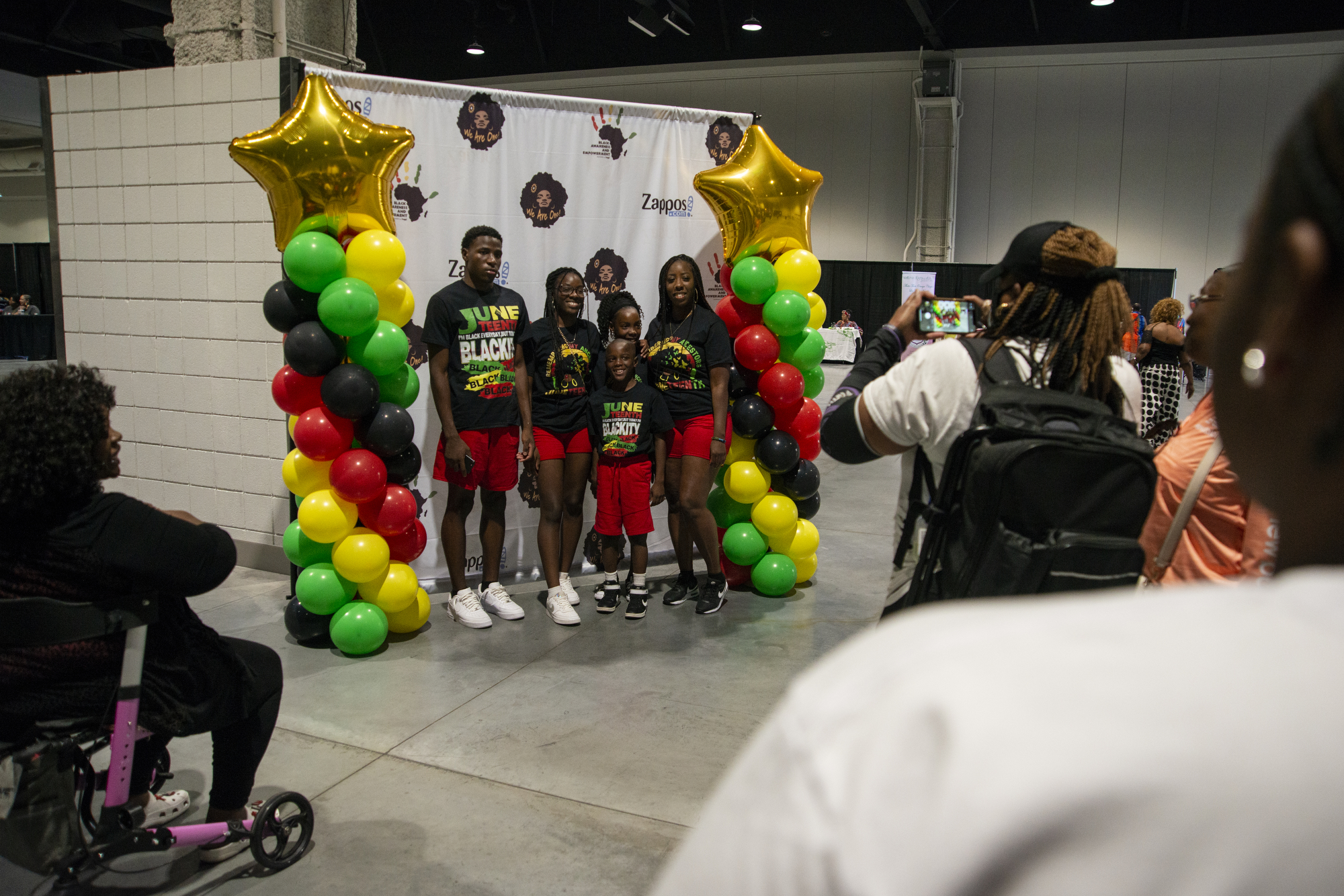 Banks, postal service, government offices close
For the first time, the United States Postal Service, the stock market and banks nationwide – with a few exceptions – will close on Monday in observance of Juneteenth. Many Nevada municipalities and some counties will also be closing their offices on Monday, including Las Vegas, North Las Vegas, Reno, Washoe County and Carson City.
"In North Las Vegas, we are proud to be one of the largest minority-majority cities in Nevada, and our City Council has led the way in recognizing the importance of honoring Juneteenth as a holiday in our community and for our team members," City Manager Ryann Juden said in an email from the city. "This is a time for our community to reflect on the meaning of the day with family and loved ones."
Las Vegas City Hall also will close on Monday in observance of the holiday, along with the municipal court, customer care center, adult/senior centers, and cultural and community centers will also close in Las Vegas. In case of an emergency, the Las Vegas Streets & Sanitation and Traffic Engineering crews will remain on standby. Essential services such as deputy city marshals and Las Vegas Fire and Rescue will still be responding.
The majority of Washoe County offices will close, including the administrative offices, sheriff's office, justice court, health district, human services agency, Truckee Meadows Fire & Rescue headquarters and libraries (Sunday and Monday). The Registrar of Voters Office and the County Clerk Office at Washoe County Complex will remain open. More details on the closures are available here.
Reno is also joining in by closing its administration offices on Monday. That includes all recreational facilities and indoor pools, although outdoor pools will remain open.
All city offices in Carson City will also observe Juneteenth, including the clerk and recorder offices. However, the elections office will remain open. Similarly, Lyon County offices will not be open, with an exception for the court office.
Additionally, in Sparks, the following locations will close Monday: Sparks City Hall, Parks and Recreation center, Alf Sorensen Community Center, Larry D. Johnson Community Center, Sparks Municipal Court and other administration offices.
One notable exception: Clark County government offices will remain open.
Celebrations across the state marked the holiday
The Northern Nevada Black Cultural Awareness Society held its 34th Annual Juneteenth Festival at Idlewild Park in Reno on Sunday.
The festival began with a church service in the park. Following church, organizers planned a family day including music, food, competitions, a children's village and vendors from around Reno. To close out the day, R&B musician Stokely from Mint Condition performed at the NNBCAS's first Black Music Month Concert.
Carson City planned a celebration at the Nevada State Museum on Sunday. The event included art by the Creative Aging program and educational displays by the Nevada State Museum and Our Story, Inc., an organization that helps preserve the history of groups not well represented in Northern Nevada history.
Henderson also participated in the observance. A two-day Juneteenth Festival was held on Saturday at the Whitney Ranch Recreation Center and Sunday at the Water Street Plaza.
Both events held live music and educational booths.
The Nevada Independent is raising $200,000 by Dec. 31 to support coverage of the 2024 election.
Tax-deductible donations from readers like you fund this critical work.
If you give today,your donation will be matched dollar-for-dollar.
Give + Get Matched
Featured Videos