Brigadier General Rob Novotny, left, greets Vice President Mike Pence to Nellis Air Force Base while Sen. Dean Heller (R-Nev. and Attorney General Adam Laxalt stand in the background on Friday, Sept. 7, 2018. (Jeff Scheid-Nevada Independent)
Just before midterms, Senate Democrats force vote on short-term health insurance
October 10th, 2018 - 2:00am
The Senate could vote as soon as today on a Democratic resolution designed to target Sen. Dean Heller and other vulnerable Republicans that would repeal a Trump administration rule which expands the ability of insurers to sell short-term plans not subject to Affordable Care Act (ACA) coverage requirements.  
The resolution was introduced by Democratic Sen. Tammy Baldwin of Wisconsin in late August and is supported by all 49 Senate Democrats, including Sen. Catherine Cortez Masto.
"I feel it's an opportunity for the many senators who promised promised their constituents, especially those with pre-existing conditions, that they would vote for them to have coverage," Baldwin said Tuesday.
Short-term plans don't have to cover essential health benefits, such as maternity care, prescription drugs, mental-health services, or preventive care. The plans also discriminate against people with pre-existing conditions, the most popular requirement of the health law. The Trump administration rule — which extended the length of short-term plans from no more than three-months to up to a year, with the ability to renew plans for up to three years —went into effect last week.
Senate Democrats see the plans as a major issue in the mid-term elections and are forcing a vote as a way to force Republicans to go on the record and say whether they endorse such plans. Such a tactic is designed to get their voters out on Election Day, which is less than a month away, to support their candidates against Republicans who have opposed the ACA.
With all 49 Democrats on board, they hope to win over the two Republicans needed to pass their resolution. The vote either puts pressure on Heller to side with Democrats or gives them an issue to use on the campaign trail against him. They are also hoping to peel off Maine Sen. Susan Collins and Alaska Sen. Lisa Murkowski, who both voted against repealing the ACA in 2017.
Heller's congressional office and re-election campaign declined to comment for this story. The National Republican Senatorial Committee, which is the campaign arm of Senate Republicans, also declined to comment.
The White House issued a statement opposing the Democratic resolution, arguing that short-term health plans offer the flexibility to tailor coverage to the needs of beneficiaries, while plans sold under the ACA are subject to costly rules "that harm consumers with a one-size-fits-all approach to coverage."
"By reversing this important regulatory relief, S.J. Res. 63 would reduce affordable healthcare options for American families already struggling to cope with rising health insurance premiums," the White House said
Senate Democratic Leader Chuck Schumer of New York  said that he suspects no Republicans will back the measure, but added that voters will remember the vote on Election Day.
"Americans under this president, this Congress, are paying more to get less when it comes to health insurance. And, protections for pre-existing conditions are under assault in so many different ways. No wonder, in poll after poll after poll, Americans rank health care as the number one issue in the upcoming election," Schumer said in a speech Tuesday.
In Nevada, health care has been a top issue in the Senate race where Heller is facing Democratic Rep. Jacky Rosen in a hotly contested race that could determine control of the Senate. In the latest poll released Tuesday from NBC News and Marist, Heller, the only Republican running for re-election from a state Hillary Clinton won in 2016, leads Rosen by two points, well within the poll's margin of error. The poll also found that 25 percent of likely voters said that health care was the most important factor in deciding their vote.
Molly Forgey, a spokesperson for Rosen's campaign, said that "the short-term junk health insurance plans that Senator Heller supports expanding will further disrupt Nevada's health exchange and will leave many hardworking families without essential health benefits for needs like mental health treatment or maternity care. This reckless and out-of-touch health care agenda that attacks pre-existing conditions protections is another reason why Nevadans will hold Dean Heller accountable in November."  
Heller has been haunted by his vote to repeal the ACA in July 2017 despite declaring a month earlier that he would not do so. Under the ACA, more people were made eligible for Medicaid and federal funds were provided to allow states to expand coverage. Nevada was one of 33 states, including the District of Columbia, that expanded Medicaid. As of June 2017, over 631,000 people in Nevada were covered by Medicaid, 17% of the population, according to the Henry J. Kaiser Family Foundation.
But in August, Heller signaled his support for parts of the ACA. He was one of 10 Republicans who introduced legislation to retain the ACA's protections for patients with pre-existing conditions.
The bill would preserve two key portions of the 2010 health-care law that prevent insurance companies from denying coverage and charging higher premiums to patients with pre-existing conditions. The measure was prompted by a Republican-led lawsuit brought by 20 states challenging the ACA's constitutionality after Congress removed the tax penalty associated with the law's individual mandate to buy health insurance. (Nevada is not one of the states involved in the lawsuit.)
Senate Democrats are using the Congressional Review Act, a law that allows Congress to repeal regulations within 60 days from when they have been submitted to Congress or from their publication in the Federal Register, whichever date is later. Resolutions under the law cannot be filibustered in the Senate and require only a simple majority for passage.
Republicans successfully used the law to claw back 14 Obama-era regulations they contend hurt the economy, such as one that would have required federal contractors to disclose labor law and employment violations when bidding on a new or renewed contract.
Senate Democrats used a similar tactic in May, when they forced a vote on reversing the Federal Communications Commission's decision to repeal net-neutrality rules. Heller voted against the FCC resolution.
INDY FAST FACTS
Jacky Rosen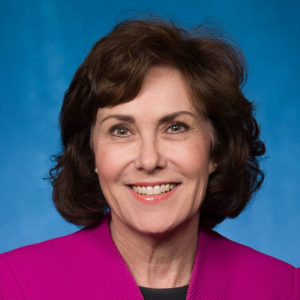 Job:
 Member of the U.S. House of Representatives Nevada's 3rd Congressional District
Party:
Democrat
In current office:
2017-present
Birthdate:
August 2, 1957
Education:
University of Minnesota, Twin Cities (B.A.)
Other public offices held:
None
Total donations: 
$
9,013,380
 (
1/1/16-5/23/18
)
Top donors:
EMILY's List $178,768 League of Conservation Voters $80,270 DE Shaw & Co $69,500 University of Nevada $40,038 Omni New York $32,400 Last Report: 6/1
1/18
Credit: Center for Responsive Politics
INDY FAST FACTS
Catherine Cortez Masto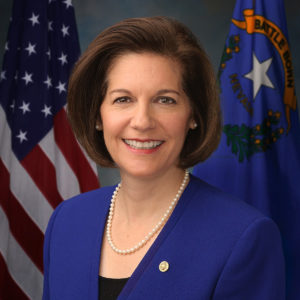 Job
: U.S. Senator
Party
: Democrat
In current office
: 2017-present
Birthdate
: March 29, 1964
Education
: University of Nevada, Reno (B.A.) Gonzaga University (J.D.)
Other public offices held
: Nevada State Attorney General (2007-2015)
Total donations
: $21,304,624 (1/06/11 - 3/31/18)
Top donors
: EMILY's List $565,735 League of Conservation Voters $401,508 J Street $185,558 University of California $77,798 University of Nevada $57,754 Last Report: 12
/31/2017
Credit: Center for Responsive Politics
INDY FAST FACTS
Dean Heller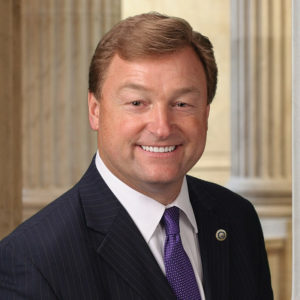 Job:
U.S. Senator
Party:
Republican
In current office:
2011-present
Birthdate:
May 10, 1960
Education:
University of Southern California (B.A.)
Other public offices held:
Member of the U.S. House of Representatives Nevada's 2nd Congressional District (2007-2011) Nevada Secretary of State (1995-2007) State Assemblyman (1990-1994)
Total donations: 
$24,223,634
 (1/1/05-5/23/18)
Top donors:
Station Casinos $117,900 Votesane PAC $92,000 MGM Resorts International $74,500 Blackstone Group $48,400 Capital Group $38,800 Credit: Center for Responsive Politics
From the Editor
The Nevada Independent
is a 501(c)3 nonprofit. We need help to attain the elusive goal of sustainability. We depend on recurring donations from you, the readers who believe in our mission of nonpartisan, transparent journalism. I know you are busy. I know you have many commitments. But if you would take a moment to
support our work
or bump up your current donation, I would be forever grateful.
Thanks for all of your support.
Best,
Jon Ralston
get our morning newsletter,
The Daily Indy
Stars & Struggles
Take a peek into today's education world through the lens of Sunrise Acres Elementary School in Las Vegas.
@TheNVIndy ON TWITTER