Nevada Rep. Ruben Kihuen speaks during the Know Your Rights Forum hosted by the Nevada Hispanic Legislative Caucus at the East Las Vegas Community Center on Saturday, Feb. 18, 2016. The forum aimed to educate the community about immigration rights. Photo by Daniel Clark.
Kihuen, dogged by sex harassment allegations, considering running again despite previously announcing retirement
Updated, 10:15 AM , 3/7/18
When asked in DC by The Indy's Humberto Sanchez about whether he will run, Kihuen said on Wednesday morning:  "If you're talking about the reconsideration, I have no comment. I have to meet with some constituents now, Thank you."
—-
Rep. Ruben Kihuen, who announced last year that he was retiring after multiple allegations of sexual harassment, is considering filing for re-election, multiple sources have confirmed.
Kihuen has contacted donors, the Culinary Union and even former Sen. Harry Reid about the possibility of running again, saying he has received encouragement to do so. He has until a week from Friday to file.
It's not clear if Reid, who considers Kihuen a protégé, gave him any sustenance. But it is unlikely, especially because the ex-senator already knows what previous polling showed about the congressman's tangential ties to an FBI probe of his friend, Ricki Barlow, the ex-city councilman who recently pleaded guilty and resigned. The polling was done long before the sexual harassment stories broke when Kihuen was considered as a possible Senate candidate against Dean Heller and showed the FBI story would have devastated his chances.
Neither Kihuen nor his spokesman would reply to inquiries from The Nevada Independent this week. But sources confirm that frontrunner Steven Horsford, the former congressman who announced he would run for his old seat after Kihuen said he would not, and other Democrats are furious about Kihuen's possible filing.
I'm also told the Culinary plans to stick with Horsford even if Kihuen decides to file. Culinary officials declined to comment on Kihuen's recent contacts with them.
High-level Democratic strategists do not believe Kihuen could win the primary, but with multiple candidates expected to file, including state Sen. Pat Spearman, it's not impossible. What they really fear is that Kihuen will cost them the seat, which was previously held by GOP Rep. Cresent Hardy, who is running again.
Kihuen has been accused by at least three women of sexual misconduct, and some Democratic leaders in the House have called on him to resign. He announced in December that he would not run again.
The House Ethics Committee is investigating the allegations.
INDY FAST FACTS
Steven Horsford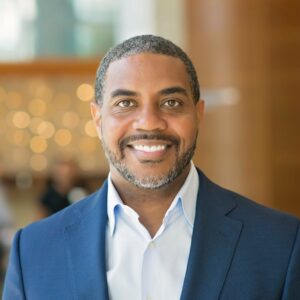 Job: Businessman
Party: Democratic
In current office: None
Birthdate: April 29, 1973
Education:
University of Nevada, Reno - attended
Other public offices held:
Nevada's 4th Congressional District (2012-2014)
State Senate, District 4 (2004-2012)
Total Donations: $4,299,759 (4/12/2004-6/30/18)
Top Donors:
MGM Grand International $66,400
Agassi Enterprise $25,000
Nevada Association of Realtors $17,500
Berkshire Hathaway $16,200
Pursiano Barry Lavelle LLP $12,200
INDY FAST FACTS
Pat Spearman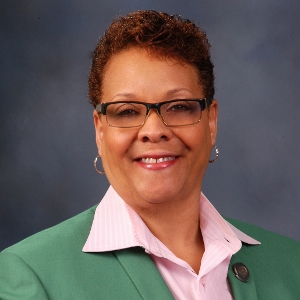 Job:
State senator, District 1
Party: Democratic
In current office: 2012-present
Birthdate: June 10, 1955
Education:
Norfolk State University (B.S.)
Seminary of the Southwest, MDiv. (Master of divinity)
Walden University, DBA (Doctorate of business administration)
Other public offices held:
Nevada state senator, District 1 (2012-present)
Total Donations: $675,449 (3/27/12-6/30/18)
Top Donors:
International Union of Operating Engineers $20,000
MGM Resorts International $12, 640
Caesars Entertainment Corp. $ 12,000
R&S Leasing LLC $11,000
Boyd Gaming $10,000
INDY FAST FACTS
Ruben Kihuen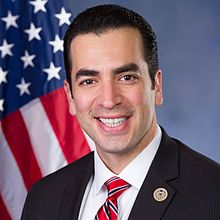 Job
: Member of the U.S. House of Representatives Nevada's 4th Congressional District
Party
: Democrat
In current office
: 2017-present
Birhdate
: April 25, 1980
Education
: University of Nevada, Las Vegas (B.A.)
Other public offices held:
State Senator, District 10 (2010-2016) State Assemblyman, District 11 (2007-2010)
Total donations
: $3,566,274 (7/1/11-6/30/18)
Top donors
: Naqvi Injury Law $10,800 Border Health $10,000 Jobs, Opportunities & Education PAC $10,000 Tpp Export America $10,000 UNITE HERE $10,000 Last Report: 12/31/2017 Credit:  Center for Responsive Politics
INDY FAST FACTS
Dean Heller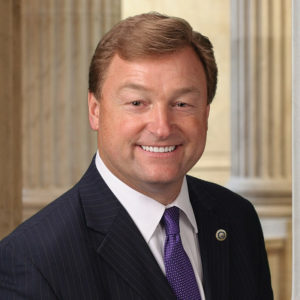 Job:
U.S. Senator
Party:
Republican
In current office:
2011-present
Birthdate:
May 10, 1960
Education:
University of Southern California (B.A.)
Other public offices held:
Member of the U.S. House of Representatives Nevada's 2nd Congressional District (2007-2011) Nevada Secretary of State (1995-2007) State Assemblyman (1990-1994)
Total donations: 
$24,223,634
 (1/1/05-5/23/18)
Top donors:
Station Casinos $117,900 Votesane PAC $92,000 MGM Resorts International $74,500 Blackstone Group $48,400 Capital Group $38,800 Credit: Center for Responsive Politics
From the Editor
The Nevada Independent
is a 501(c)3 nonprofit. We need help to attain the elusive goal of sustainability. We depend on recurring donations from you, the readers who believe in our mission of nonpartisan, transparent journalism. I know you are busy. I know you have many commitments. But if you would take a moment to
support our work
or bump up your current donation, I would be forever grateful.
Thanks for all of your support.
Best,
Jon Ralston
get our morning newsletter,
The Daily Indy
Stars & Struggles
Take a peek into today's education world through the lens of Sunrise Acres Elementary School in Las Vegas.
@TheNVIndy ON TWITTER