Nevada Rep. Ruben Kihuen speaks during the Know Your Rights Forum hosted by the Nevada Hispanic Legislative Caucus at the East Las Vegas Community Center on Saturday, Feb. 18, 2016. The forum aimed to educate the community about immigration rights. Daniel Clark/The Nevada Independent Follow @DanJClarkPhoto
Former Democratic rising star Ruben Kihuen evinced a business-as-usual attitude Wednesday despite calls for him to resign following allegations that he sexually harassed a former 25-year old campaign staffer during his 2016 congressional campaign.
"I'm not resigning," Kihuen said—three times for emphasis— in an interview outside his office.
However, he demurred when asked whether he would run again in 2018. "I'm definitely not resigning. That's all I can tell you for now," he said.
He said the scandal has not kept him from doing his job: "I'm still representing my constituents from the fourth congressional district. And look I was elected to do a job for two years and that's what I intend to do," Kihuen said.
"I'll be going back to the district this weekend and continue to do public events and again continue to represent my constituents," he added.
His staff said that while some activities may have been shuffled around, "we are open for business" and "the district office is open to handle constituents' needs." Still, Politico reported that chief of staff Peter Koltak had circulated the resumes of Washington D.C. staff members to other Democratic offices on Tuesday, saying, "I'm hoping to place them all here pretty quickly in other offices."
Kihuen stuck by his story that Democratic Leader Nancy Pelosi and DCCC chairman Ben Ray Lujan, who have called on the Nevada lawmaker to resign, knew of the allegation in 2016.
Meredith Kelly, spokesman for Lujan, reiterated his position that Kihuen is being untruthful.
"Congressman Kihuen's statement is not true. We were presented with these disturbing facts for the first time last week, and the Chair immediately called for his resignation," Kelly told The Independent in a statement.
INDY FAST FACTS
Ruben Kihuen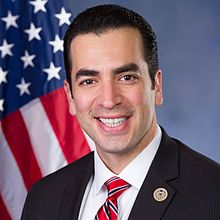 Job
: Member of the U.S. House of Representatives Nevada's 4th Congressional District
Party
: Democrat
In current office
: 2017-present
Birhdate
: April 25, 1980
Education
: University of Nevada, Las Vegas (B.A.)
Other public offices held:
State Senator, District 10 (2010-2016) State Assemblyman, District 11 (2007-2010)
Total donations
: $
987,929
 (2012-2018)
Top donors
: Naqvi Injury Law $10,800 Border Health $10,000 Jobs, Opportunities & Education PAC $10,000 Tpp Export America $10,000 UNITE HERE $10,000 Last Report: 12/31/2017 Credit:  Center for Responsive Politics