Las Vegas hotel mogul Robert Bigelow spends nearly $50 million to support Lombardo, other Republicans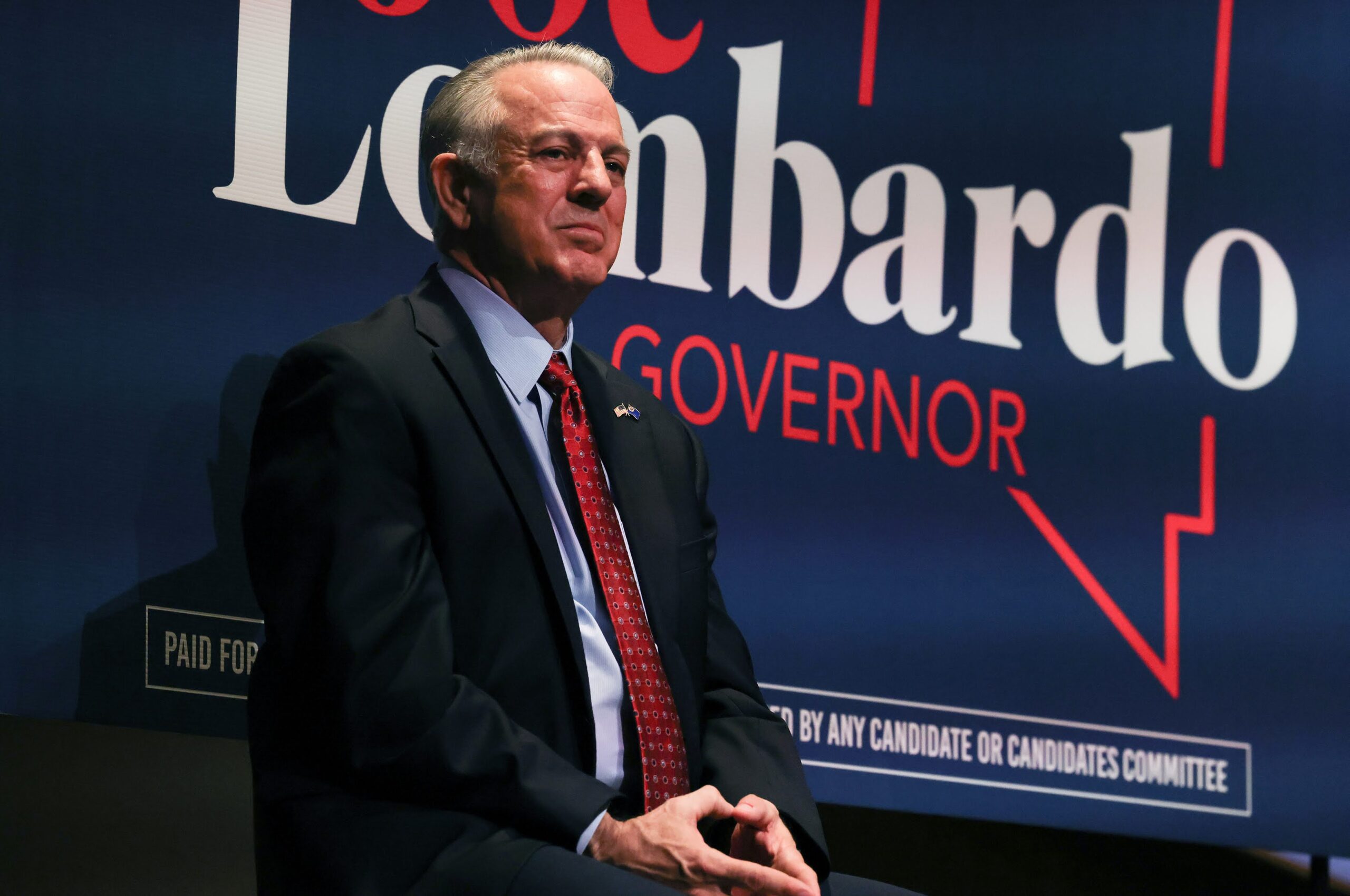 When Sheldon Adelson, the billionaire owner of the Las Vegas Sands, died in January 2021, it left a multi-million dollar hole in the Republican Party's fundraising apparatus.
But with Republican candidates facing significant fundraising shortfalls in this year's midterm election, another wealthy Las Vegas businessman has stepped up to fill the role, pouring nearly $50 million into campaigns and political action committees primarily supporting Nevada Republicans.
Robert Bigelow, 78, the owner of the Budget Suites of America hotel chain and outer space technology company Bigelow Aerospace, has largely focused those contributions on supporting Clark County Sheriff Joe Lombardo, the Republican nominee for governor.
Campaign finance reports for the third quarter (covering July through September) showed Bigelow also gave nearly $38 million to a combination of state and federal PACs and a small group of down-ballot Republican candidates, including controller candidate Andy Matthews, Assembly District 37 candidate Jacob Deaville and Clark County Commission candidate Drew Johnson. His massive third-quarter spending amounted to more than four times as much as he had contributed nationally and in Nevada through June, bringing his total contribution mark to more than $47 million this election cycle.
More than half of his contributions have gone to support Lombardo's campaign, though, directly or indirectly. He contributed nearly $200,000 to Lombardo's campaign through a slew of maximum $10,000 donations from himself and his businesses, including holding companies and multiple Budget Suites of America entities.
And unchecked by contribution limits, he's given more than $13.3 million to a pair of Nevada PACs supporting Lombardo, including $7.6 million to Better Nevada PAC and nearly $5.8 million to Stronger Nevada PAC since the start of the year.
Bigelow's big spending has helped even the mismatched financial playing field in the governor's race, as Democratic Gov. Steve Sisolak has outraised Lombardo $6.5 million to $4 million this year, state campaign finance data shows. After entering the year with a significant amount of cash in his campaign account, Sisolak also outspent Lombardo by a margin of more than 7:1 during the third quarter ($12.8 million to $1.8 million).
An analysis of general election spending in the "toss-up" race by political ad tracking firm AdImpact found that spending was nearly even between the parties, as of Sept. 22. Sisolak has also received a boost from outside groups, most notably A Stronger Nevada, which is funded by the Democratic Governors Association.
Bigelow, a staunch Republican with an estimated net worth north of $700 million, shared a friendship and passion for UFO research with the late Sen. Harry Reid (D-NV). But he told the Associated Press earlier this year that he considered Sisolak to be a "puppet" to California Gov. Gavin Newsom and "lamented Sisolak's statewide closure of nonessential businesses early in the pandemic, which he said sank his aerospace company."
For his part, Sisolak's campaign has attempted to make Bigelow's contributions a campaign issue, slamming him on Twitter as a "slumlord billionaire" who "profited from evicting families during the pandemic."
Bigelow also directly contributed $9.3 million to the Republican Governors Association (RGA) over the past calendar year, with an affiliated company (Sedona Magnet LLC) contributing another $3 million, for a total of $12.3 million.
In the third quarter, the RGA Nevada PAC — the state offshoot of the RGA that has run numerous ads boosting Lombardo and attacking Sisolak — reported receiving $12.75 million from the national organization.
Outside of Nevada, Bigelow's $10 million contribution to a political group supporting the re-election of Florida Gov. Ron DeSantis was deemed the "largest single political contribution from an individual in Florida history," according to the New York Times, which also reported that Bigelow and DeSantis met and toured a North Las Vegas aerospace facility in July.
Bigelow also contributed $50,000 to a federal PAC supporting South Dakota Gov. Kristi Noem, who, along with DeSantis, is considered a potential 2024 Republican presidential candidate.
On the federal level, Bigelow reported making a $2 million contribution on Aug. 15 to Club for Growth Action, the conservative Super PAC arm of the Club for Growth.
Four days later, Club for Growth Action announced it was making a $2 million ad buy in the Nevada Senate race, with an ad attacking Cortez Masto over the hiring of more Internal Revenue Service staff through the Inflation Reduction Act.
Bigelow has almost single-handedly financed the Republican super PACs Morning in America PAC and All For Our Country, giving the former $5 million and the latter $3 million. The two groups have collectively spent more than $4 million on advertising to support Republican candidates in Nevada's Senate and congressional races.
Editor's Note: This story appears in Indy 2022, The Nevada Independent's newsletter dedicated to comprehensive coverage of the 2022 election. Sign up for the newsletter here.
Updated: 10/25/22 at 10:10 a.m. - The infographic at the end of this story was updated to reflect that Stronger Nevada PAC has spent money in support of multiple Republican candidates.