Las Vegas mayor wants Sisolak to shorten length of business shutdown, council votes to let city manager take emergency actions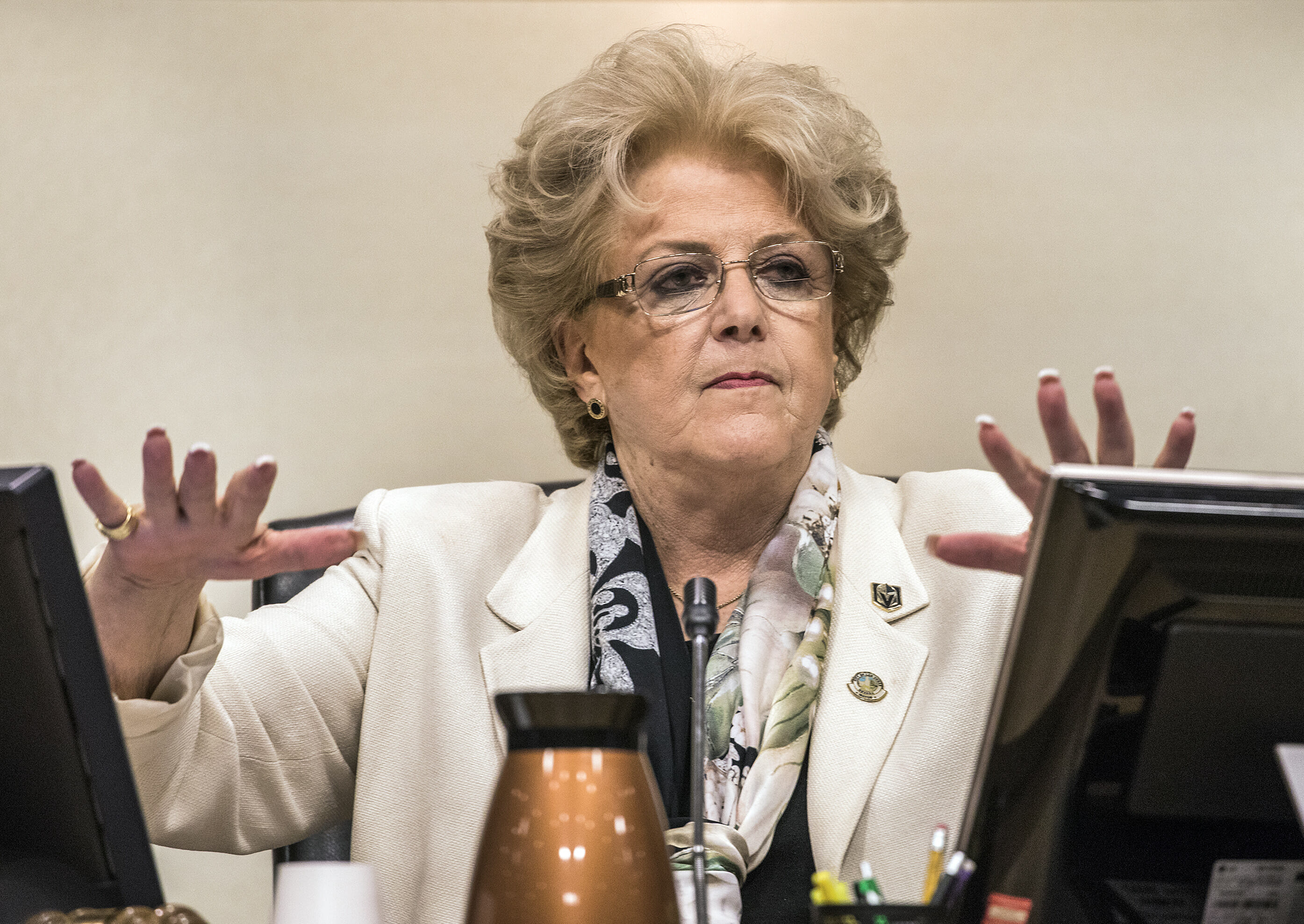 Las Vegas Mayor Carolyn Goodman said she's asking Gov. Steve Sisolak to shorten the length of his ordered 30-day shutdown of all non-essential businesses in the state, saying the city and state cannot "survive any total shutdown of the economy for any length of time, beyond the immediate week or two."
At least 55 people in the state have tested positive for the disease, including one death, and close to 6,000 people have tested positive for the disease nationwide. Goodman said the shutdown should be limited to eight to 14 days, the estimated incubation period for the disease.
She urged the governor to "please take advantage of lifting this mandate."
Goodman made the comments during the Las Vegas City Council meeting on Wednesday — the only jurisdiction in Southern Nevada to continue to hold public meetings in the face of the spreading novel coronavirus. Unlike other jurisdictions, the city has been slow to take action, leaving staff and employees wondering whether they should continue reporting for work.
At the meeting Wednesday, Councilman Cedric Crear said he was "concerned about our employees" and said that there was confusion among staff members amid state shutdown orders. He said that staff could be afraid to speak up "because they don't want to be reprimanded.
Several state lawmakers, including Assemblywoman Sandra Jauregui and Assemblyman Howard Watts III, quickly denounced Goodman's comments on Twitter.
"@GovSisolak is leading Nevada into safety and shows true concern for the people of his state," Jauregui wrote. "It's shameful that @mayoroflasvegas doesn't have the same concern for the people of Las Vegas."
In her comments, Goodman also noted other less-serious pandemic threats, including the West Nile Virus and SARS and the general flu, despite the fact that public health officials say there is little comparison between the coronavirus and past public health emergencies.
"In the past 20 years alone and without any shutdown, we have survived the West Nile Virus in 2002, the SARS epidemic in 2004, the bird flu in 2005. 2006, e.coli. 2009, the Swine Flu. 2016, the Zika Virus. And every year also the general flu," she said. "And believe it or not, we're still here."
Given Las Vegas' tourism-dependent economy, Goodman said the city's hotels and small businesses could not survive any long-term period of time out of work.
"That's why my full efforts will be focused on keeping as many of our people as possible employed, and asking the governor to shorten the projected shutdown," she said.
Goodman's comments reflect a city government that is often torn in different directions, with elected officials sometimes sending mixed messages to staff, something that could strain efforts to respond to the coronavirus emergency.
City Manager Scott Adams said that the "council has been fractured" with 4-3 votes on many issues. Adams said that creates a scenario where it is "very difficult to understand the will of council at times."
"It puts me and my team in a very difficult position day-to-day," he said. "But in an emergency, I would hope you stand together as a council, coalesce and act in consensus on support behind me as we go forward because we are going to have to work together as a team to get through this."
The council voted unanimously to approve a resolution giving City Manager Scott Adams powers to take action under an emergency declaration the mayor signed on Tuesday. Adams said that he would work to keep the mayor and council informed of his actions, but that some actions might have to be taken swiftly to protect public safety and health.
"We're not in a normal time right now," Adams said. "To say that we are in normal times is really burying our head in the sands."
Adams said that he will be closing "public outward facing functions that promote the congregation of people that would put them at risk." That includes the City Hall lobby, the Development Services Center lobby, cultural centers and community centers.
But he said that did not mean that the city was shutting down. He said "essential or fundamental functions of the city," including the fire department and the jail, will continue to operate.
Although Adams will have authority to make decisions during the coronavirus emergency, some members of council warned him that he would be held accountable for his actions.
Councilwoman Michelle Fiore reminded Adams that the mayor's position is often backed by the majority of the council.
"You might think that we're fractured," she said. "But I just want to remind you that the fractured is behind the mayor."
City Attorney Brad Jerbic echoed Goodman's comments and launched into a critique of Sisolak's order to temporarily close businesses, saying "panic, fear, government shutdowns are based on a bet that if we kill our economy, we will kill the virus. That is not a guarantee."
"It is guaranteed that if we do not kill the economy, the virus will spread and many will get sick and many will die," he continued. That is a guarantee. If we don't do something, that's going to happen. That happens every year. In a different form. In a different bug. In a different virus."
He said his comments were not aimed at the city or city management. And he urged the council to support Adams in executing Sisolak's directive and deciding the extent of the city's operations.
Later in the meeting, Crear said that he was "perplexed on a lot of things" and was unsure why the city attorney was offering public comment at the meeting.
"I don't quite understand," he said. "I didn't realize he was an epidemiologist."
Update: This story was updated at 12:03 p.m. to include more information from the City Council meeting.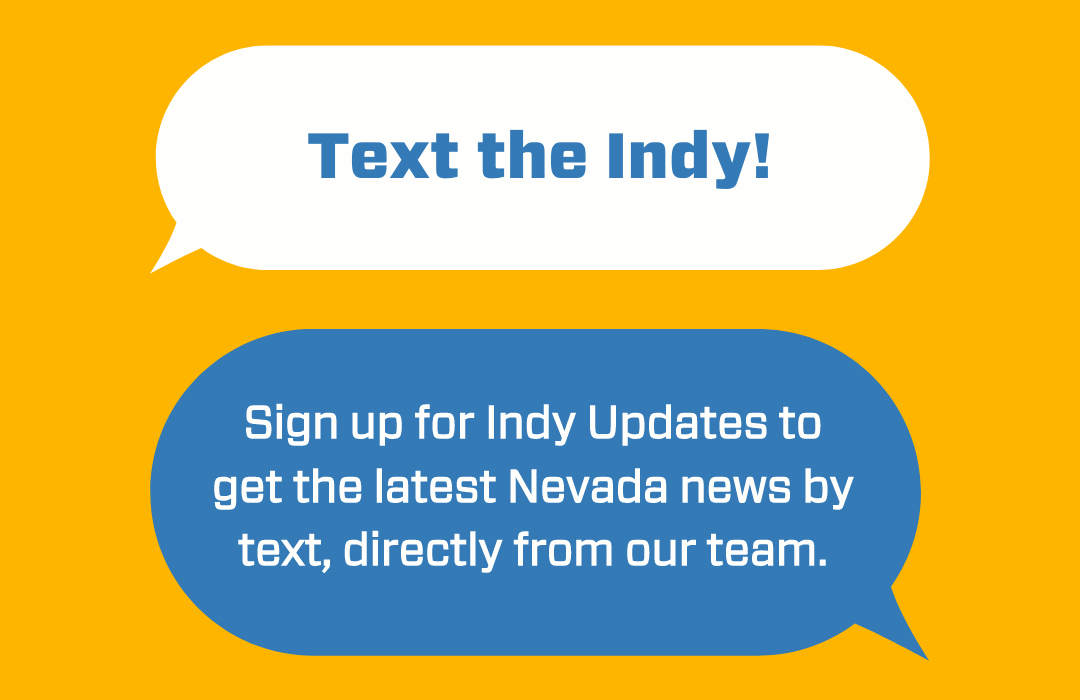 Featured Videos
Comment Policy (updated 4/20/2021): Please keep your comments civil. We reserve the right to delete comments or ban users who engage in personal attacks, use an excess of profanity, make verifiably false statements or are otherwise nasty. Comments that contain links must be approved by admin.