Latino voter turnout rate projected to increase in Nevada's 2022 election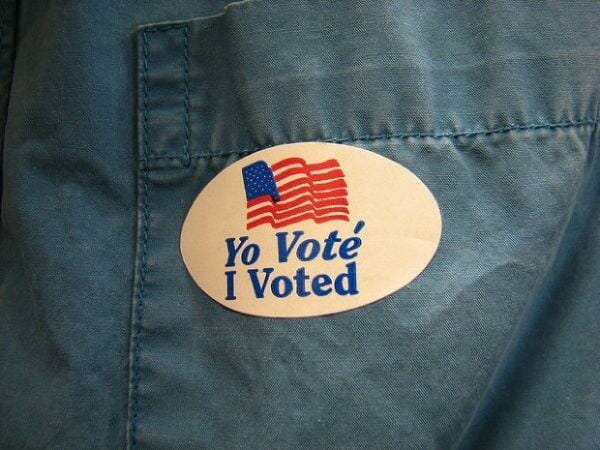 Latino voter turnout in Nevada is expected to increase by 5.8 percent in 2022 as compared to the most recent midterm election in 2018, which saw record turnout rates for Latino voters across the country.
During a press call on Thursday, leaders with the NALEO Education Fund, a nonprofit and nonpartisan national organization focused on boosting civic engagement among Latinos, also projected that only two other states will also see an increase in Latino voter turnout — Colorado by nearly 9 percent and Arizona by 9.6 percent as compared to 2018.
Latinos, despite making up the second-largest demographic group in the U.S., have historically low turnout rates compared to other groups. About 36 percent of eligible Latino voters in Nevada are expected to turn out in 2022, and those voters are expected to make up nearly 17 percent of the state's total vote. Despite the projected increase in turnout among Latinos, the share of voters they make up hasn't increased as significantly since 2014.
NALEO CEO Arturo Vargas pointed out that the projections released Thursday are only floor numbers, with actual turnout potentially exceeding them. There are a variety of factors that will affect Latino voter turnout, he said, including the effects of the pandemic and access to ballots, naturalization trends, competitive races, changes in voter registration laws and practices and investment in Latino voter mobilization by candidates and political parties.
Midterm elections, which don't have presidential candidates on the ballot, typically result in lower turnout rates across the board. During the 2018 midterm election, 62 percent of active voters cast a ballot in Nevada, as compared to 78 percent during the 2020 election. Competitive races on this year's Nevada ballot include the race for U.S. Senate, governor, attorney general, secretary of state, all four congressional seats and several other state and local positions.
"If we look at November in Nevada in 2020, there was a very robust political mobilization infrastructure in the Latino community," said Rosalind Gold, chief public policy officer at NALEO Education Fund. "We're going to be watching to see if that political infrastructure is going to continue … to really send the message that election 2022 is as important and critical as election 2020."
Projections also show that the non-Hispanic vote overall in the U.S. is expected to decline compared to 2018. NALEO Education Fund leaders specifically pointed to drop offs among non-Hispanic voters in Nevada, California, Illinois, New Jersey, New York and Texas.