Adam Laxalt at a meeting in Carson City in 2017. Photo by David Calvert.
Laxalt snubs state health exchange's request to sue over Trump Administration's anti-Obamacare move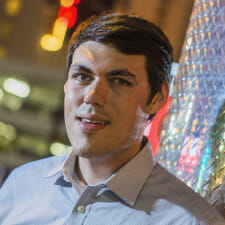 Riley Snyder
December 15th, 2017 - 2:05am
Attorney General Adam Laxalt ignored a request by the state's health insurance exchange director to enter the state into a lawsuit over the federal government ending payments to insurance companies — a decision that Gov. Brian Sandoval called "devastating" at the time.
According to a report filed in August with the board of the Silver State Health Insurance Exchange, Executive Director Heather Korbulic asked the attorney general's office to consider entering into a lawsuit with other states if the federal government chose to stop so-called Cost Sharing Reduction (CSR) payments, made by the federal government to help insurance companies offset the cost of insurance premiums offered to lower-income people.
"Nevada carriers need assurances around the payment of CSRs, and they need enforcement of the individual mandate as it relates to risk-mix, and indications of short and long term reinsurance programs," she said in the report. "I have provided information about this lawsuit to the office of Nevada's Attorney General with a request that the state consider the merits of joining the suit."
Korbulic said in an email Thursday that she never received a response after reaching out to the deputy attorney general assigned to the exchange and asking for a meeting with Laxalt. A spokeswoman for the attorney general did not return an email seeking comment on Thursday.
Nevada did not join the group of 18 states including California, New York and Rhode Island, that sued after President Donald Trump announced that the federal government would stop the payments to insurance companies, which the president derided as a "bailout."
But insurance officials and Sandoval have sharply criticized the decision to end the payments, saying that it will introduce additional volatility into the insurance market that could lead to rising premiums or a collapse of the market over time.
"It's going to hurt people. It's going to hurt kids. It's going to hurt families. It's going to hurt individuals. It's going to hurt people with mental health issues. It's going to hurt veterans. It's going to hurt everybody," Sandoval said in an October interview with The Nevada Independent. "And so this is something that I've been very supportive during my administration in terms of expanding health care and making sure that people have access to affordable health care and I'm going to continue on that path."
A spokeswoman for Sandoval didn't return requests for comment on Thursday.
A federal judge rejected a state-backed effort for a preliminary injunction over the subsidy payments in mid-October.
Laxalt, a Republican running for governor in 2018, built his reputation in part by entering the state into numerous lawsuits challenging the alleged "executive overreach" of former President Barack Obama.
INDY FAST FACTS
Adam Laxalt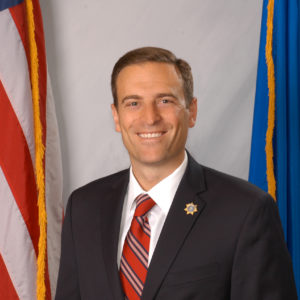 Job:
 Nevada State Attorney General
Party:
Republican
In current office:
2015-present
Birthdate:
August 31, 1978
Education:
Georgetown University (B.A.) Georgetown University Law Center (J.D.)
Other public offices held:
None
Total donations:
$8,262,050 (1/08/14 - 6/07/18)
Top donors:
Station Casinos/Zuffa/Fertitta $208,500 Las Vegas Sands $75,000 Marnell Properties LLC $42,500 Starpoint Resort Group/Partners $40,000 MGM Resorts $35,000
INDY FAST FACTS
Brian Sandoval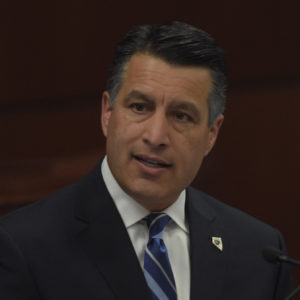 Job:
 Nevada Governor
Party:
Republican
In current office:
2011-present
Birthdate:
August 5, 1963
Education:
University of Nevada, Reno (B.A.) Ohio State University (J.D.)
Other public offices held:
U.S. District Court Judge (2005-2009) Nevada State Attorney General (2003-2005) Nevada Gaming Commission Chair (1999-2001) Nevada Gaming Commission Member (1998-2001) State Assemblyman, District 25 (1994-1998)
Total donations:
$5,035,808 (1/7/11 - 7/5/17)
Top donors:
Caesars Entertainment $245,000 Station Casinos $158,072 MGM Resorts International $160,000 Wynn Resorts $80,000 Marnell Properties LLC $70,000
From the Editor
The Nevada Independent
is a 501(c)3 nonprofit. We have
generous corporate donors
, but we can't survive on those alone. We need support from our readers. I know you have many commitments. But if you would
support our work
(or bump up your current donation), we would be forever grateful.
Best,
Jon Ralston
get our morning newsletter,
The Daily Indy
Stars & Struggles
Take a peek into today's education world through the lens of Sunrise Acres Elementary School in Las Vegas.
INDYMATTERS
CAFECITO CON LUZ Y MICHELLE
@TheNVIndy ON TWITTER