Lee undecided on impeachment vote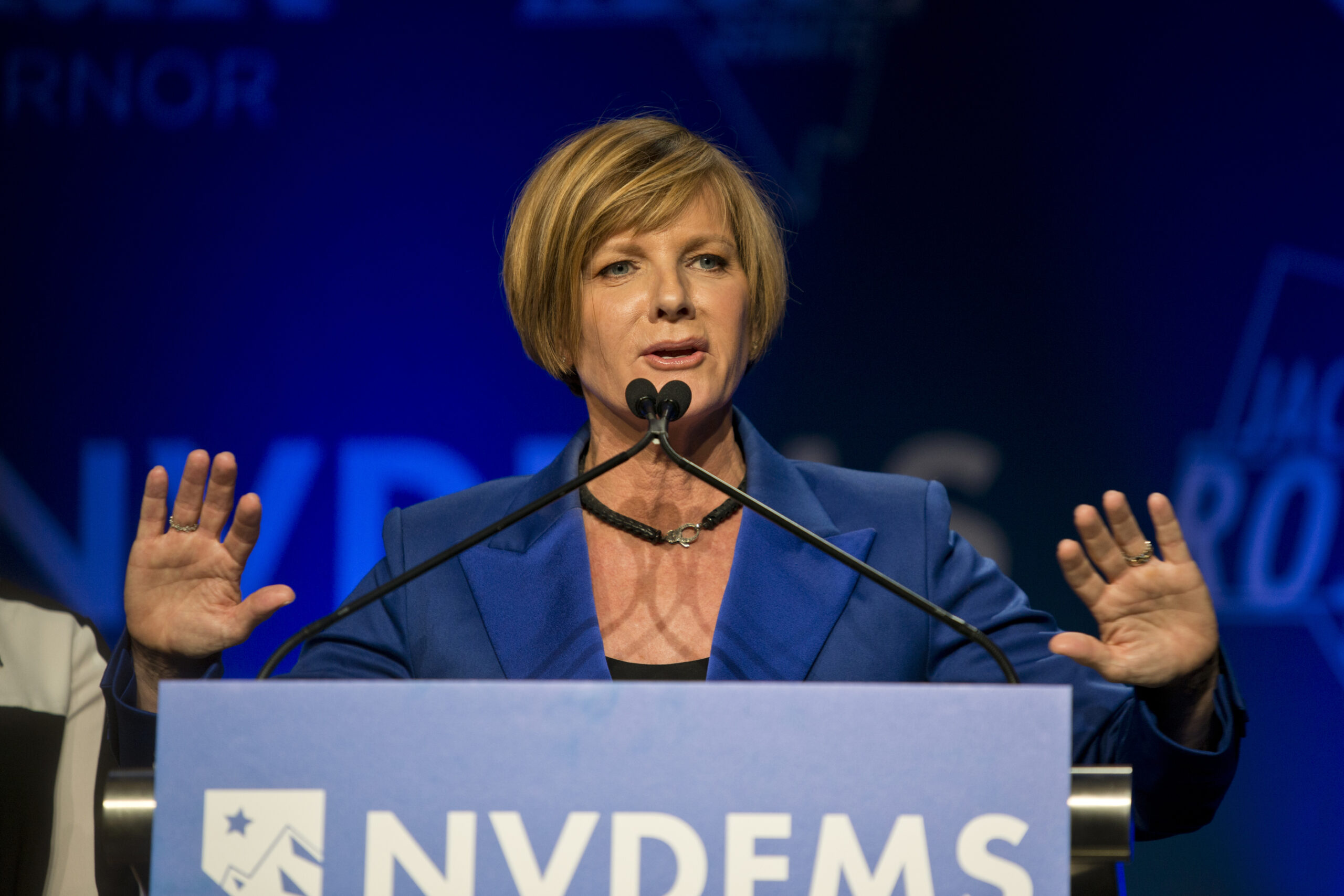 As one of 31 House Democrats representing a district won by President Donald Trump in 2016, Rep. Susie Lee faces a historic vote on whether to support the two articles of impeachment that the House is expected to consider next week.
"The Congresswoman is weighing the decision, but will not decide until the final articles are released," her office said Thursday.
Her comments came as the House Judiciary Committee was poised to approve the charges of abuse of power and obstruction on Congress following a marathon markup. If the full House approves the articles next week it will be only the third time in history that a president has been impeached by the chamber.
Trump won the 3rd Congressional District in 2016 by one percentage point, the same year that then-Rep. Jacky Rosen eked out a 1 percentage point victory over Republican opponent Danny Tarkanian. Elected in 2018 midterms, Lee easily defeated Tarkanian, who had tried his luck again, by almost 10 points.
Despite her convincing 2018 win, the district has a history of electing Republicans more times than electing Democrats, who have held the seat only three times since it was created after the 2000 census.
Republicans and allied groups have targeted Lee, and Rep. Steven Horsford, on impeachment in hopes of flipping those seats.
On Thursday, Trump Victory Spokesperson Keith Schipper issued a statement criticizing Lee for not speaking out against impeachment.
"Susie Lee's constituents are fed up with House Democrats after this hoax, and no matter what reticence she has for impeachment now, voters won't forget Lee has done absolutely nothing to stop this waste of time and tax dollars," Schipper said.
After Speaker Nancy Pelosi unveiled the articles of impeachment Tuesday, Schipper issued a release chastising both Lee and Horsford for not opposing the speaker.
Horsford is also mulling how he will vote but remains concerned about the president's conduct.
"This president has abused the powers of his office," Horsford said in a brief interview Wednesday. "He has obstructed Congress and our oversight functions as stated in the Constitution. No one is above the law and it's incumbent upon Congress to ensure that people are held accountable no matter who it is. So we're going to continue to look at the evidence that comes before the committee or the body. So until I see all the evidence, I haven't made a final decision."
Rep. Mark Amodei, the delegation's only Republican, said he also is reviewing the articles before deciding how to vote.
At her weekly press conference Thursday, Pelosi said she is not whipping the articles vote, meaning her team is not pressuring their colleagues to support the articles as she typically would on a close legislative vote.
"People have to come to their own conclusions," Pelosi said. "They have seen the facts...they'll make their own decisions. I don't say anything to them."
So far, only one Democrat, Rep. Jeff Van Drew of New Jersey, who represents a district that Trump won by almost five points, has announced that he plans to oppose the impeachment articles.
But those who plan to support the articles, including Rep. Dina Titus, believe that a 'no' vote on either would not spare moderates from the wrath of GOP voters and could backfire by riling Democrats.
"If you vote no on it, just to try to pretend like you're more moderate to satisfy your Republican voters, they're going to come after you anyway," Titus said Thursday. "It's not like you're going to win them over. And they will tag you with it because you're a Democrat."
The chamber is expected to vote on the two impeachment articles separately, but supporting one and voting for another also would not help give cover to moderates, Titus added.
"Splitting the baby is never a good idea," she said. "I think that going forward with the impeachment energizes the Democrats to turn out and that it won't hurt you in your district."
Titus also argued that the agenda, which this week included passage of a bill to lower prescription drug prices, approval of the annual defense authorization measure and announcement of a bipartisan agreement on a trade deal with Canada and Mexico, let Democrats show their constituents that they are legislating as well as doing oversight of the president.
"There's no question that we wanted to do some big legislation at the same time as we're doing impeachment, so you can show to voters, 'Look, we're taking care of business, we can legislate as well as investigate,'" Titus said.
Titus is helping oversee a separate investigation into whether the president violated the Emoluments Clauses of the Constitution with the lease of the property that was renovated into Trump's luxury hotel in Washington, D.C.
Asked whether she was disappointed that the emoluments issue was not included as an article of impeachment, Titus said the idea was to keep focused on the Democrats' allegation that Trump withheld military aid to Ukraine to pressure the nation to interfere in the 2020 election against a political rival, which Democrats have argued was tantamount to bribery or extortion, and a more straightforward case to make. Democrats also decided not to include an obstruction of justice article based on the 10 instances detailed in Special Counsel Robert Mueller's report into Russian interference in the 2016 election.
"I think he's guilty of it, I think there's evidence," Titus said of Trump violating the prohibition against emoluments. "I think that some of the obstruction of justice, there's evidence for, but I support keeping this very narrow, very specific, very easy to understand."
Titus added that she is continuing her investigation and that following the issuance of a subpoena for hotel financial records, the General Services Administration, which oversees the federal government's real estate, is in talks with her and Transportation and Infrastructure Committee Chairman Peter DeFazio over the public disclosure of the documents.
"That will be something we'll take up the first of the year," Titus said.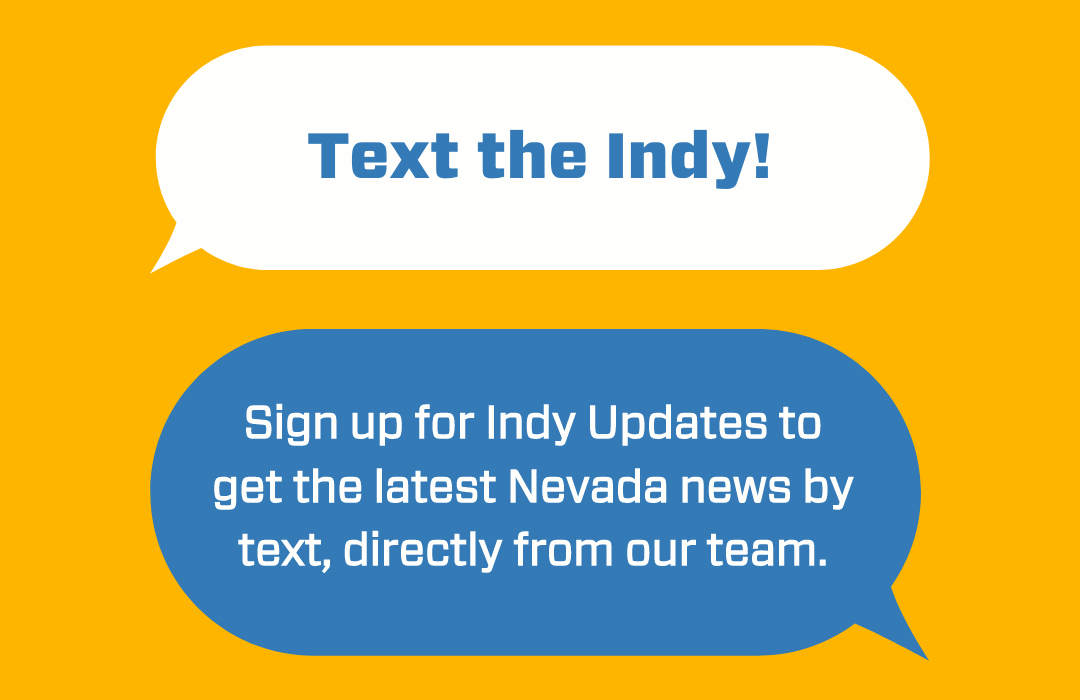 Featured Videos
Comment Policy (updated 4/20/2021): Please keep your comments civil. We reserve the right to delete comments or ban users who engage in personal attacks, use an excess of profanity, make verifiably false statements or are otherwise nasty. Comments that contain links must be approved by admin.