Legislature must make AB4 permanent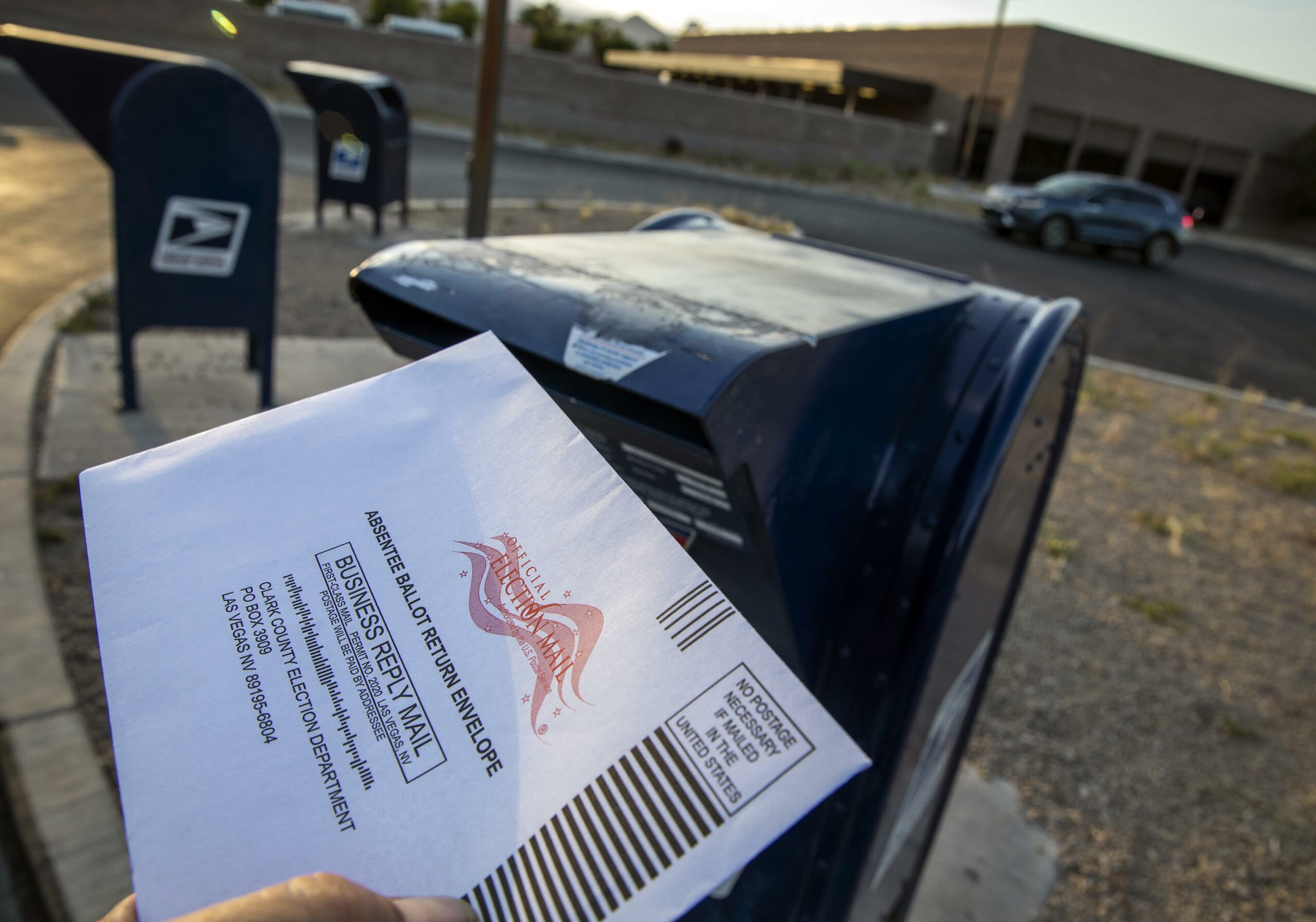 When the COVID-19 pandemic hit, Nevada lawmakers, election officials, and state offices did the right thing and adjusted election procedures to make sure that we could all vote safely. But it shouldn't take a public health crisis to protect Nevadans' right to vote. Now is the time to make sure that these changes are permanent.
In August, Gov. Steve Sisolak signed AB4, a sweeping and necessary election reform package including mailing a ballot with prepaid return postage to all eligible Nevadans, more thorough signature-matching measures for mailed ballots, and protections for in-person polling places. But the downside is that it only applies during a state of emergency. Why should Nevadans only have safe and secure access to vote during a crisis?
AB4 helped ensure that Nevada voters didn't have to choose between their health and their right to vote. And it paid off. Nevada voters showed up for this election, embracing unfamiliar processes, with more than 1.4 million voters making their voices heard.
AB4's directive for county officials to mail a ballot to every active, registered voter, brought the option of voting by mail to Nevadans, a population that, for the most part, votes in person. And Nevadans approved.
More than 47 percent of Nevada voters cast mailed ballots. For the 2016 presidential election, that number was just 7 percent.
Voting by mail is safe, secure, and convenient, pandemic or not, and it should continue to be made widely available to all Nevadans. Mailed ballots are tracked from the day they are printed to the day they are counted. And mail voting takes the pressure off the Election Day rush.
As a part of the nonpartisan Election Protection team tasked with assisting voters and answering questions on Election Day, I witnessed firsthand countless voters expressing relief and excitement of being able to skip lines at polling places and simply drop off their completed mailed ballots.
AB4 also made it easier for voters to verify their ballot, if they forgot to sign it or a poll worker misinterpreted their signature.
The law mandated that county officials contact voters to explain how to fix any errors with their ballots. Election workers mailed notices and called more than 12,584 voters, and verified more than 9,697 ballots.
U.S. Postal Service delays proved that ballot drop boxes were critical. AB4 guaranteed access by requiring that all counties have at least one drop box; 14 out of the 17 counties in Nevada actually placed more than one.
In Humboldt County, following pressure from advocates including All Voting is Local, the addition of one ballot drop off location alone reduced travel times to the nearest voting location from over an hour to seven minutes for voters living on the Fort McDermitt Reservation.
Still, voting by mail is not a cure-all. The pandemic and the expansion of voting by mail could have threatened voters' access to an in-person polling place, but AB4's directive to keep a minimum number polling places open was crucial in ensuring that all Nevadans have equal access to the ballot.
Some voters—for example, the 26 percent of Native Americans in neighboring Arizona without a U.S. Postal Service address—do not have access to a reliable vote by mail option. Some people with disabilities or voters with language access needs rely on in-person voting to cast their ballot. Protecting eligible voters' option to vote in person on Election Day or during early voting, or cast a ballot by mail, lets them choose what works for them.
When the Legislature meets for the 81st legislative session on Feb. 1, lawmakers must prioritize making AB4 permanent.
AB4 showed what is possible when officials meet the needs of the people in a crisis. But it shouldn't take a deadly pandemic for Nevadans to have free, fair elections. AB4 gave us a glimpse of the way voting ought to be for us all. We must not turn back now.
Kerry Durmick is All Voting is Local's Nevada State Director. For more than a decade, Durmick has led outreach, community organizing, campaign efforts, media relations, and policy decisions to ensure that all Nevadans are engaged in our democracy. Prior to joining All Voting is Local, she served as Statewide Census Coordinator for the Nevada Census 2020 operation. Before that, Durmick served as the representative and grants director for U.S. Senator Catherine Cortez Masto (D-Nev.), In both positions, Durmick successfully implemented statewide strategies to increase civic engagement and expand educational resources for Nevadans. Durmick graduated with a Bachelor of Science in Public Administration from the University of Arkansas and a Master of Arts in Political Science, Legislative Studies from the University of Texas at Dallas.
The Nevada Independent is raising $200,000 by Dec. 31 to support coverage of the 2024 election.
Tax-deductible donations from readers like you fund this critical work.
If you give today,your donation will be matched dollar-for-dollar.
Give + Get Matched
Featured Videos