A letter to Gov. Sandoval from a charter school teacher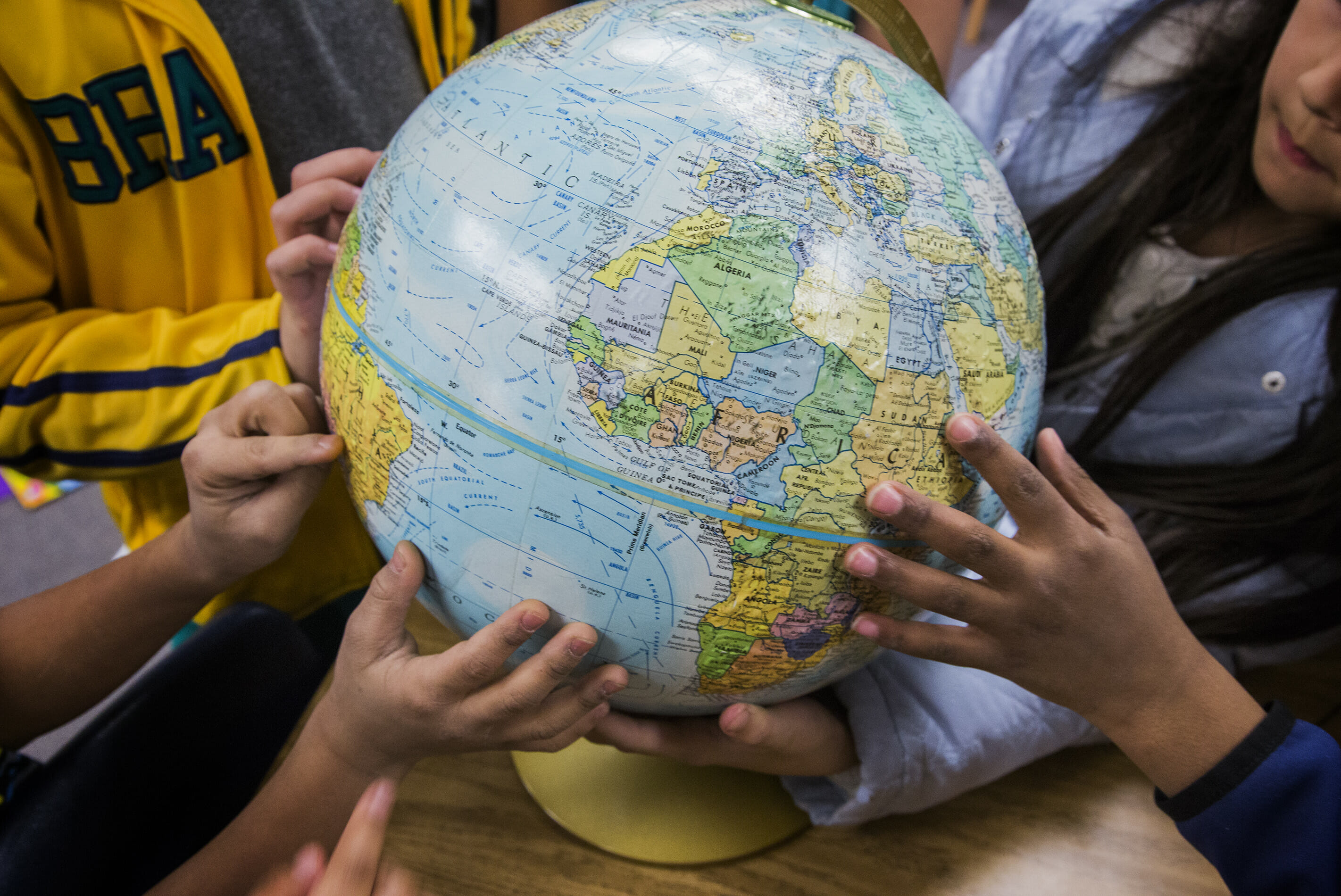 By Alison Thomas
February 17, 2017
Dear Governor Sandoval,
My name is Alison Thomas. I am a proud life-long Nevada resident. I am also a teacher. It is my job in education that allowed us to cross paths several times. The first time I met you was just months after you were elected as our Governor. You came to my school, Nevada Connections Academy, and participated in a birthday party for Dr. Seuss.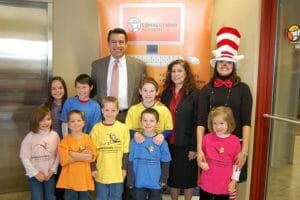 That's me… The Cat in the Hat. It was a really fun day! You read to dozens of students who were present in the room as well as 100+ students spread around the state using our online classrooms.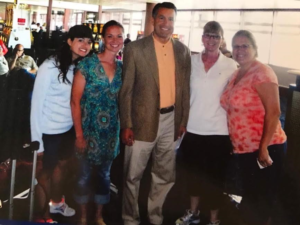 Two years later, we met again. Colleagues from Nevada Connections Academy and I were on a Southwest flight with you and former Lieutenant Governor Brian Krolicki. The two of you were on a visit to Southern Nevada to tour the Valley of Fire State Park. I remember this flight well because it was one of the bumpiest flights between the cities EVER, which says a lot because almost all of them are bumpy! I also remember it because you were kind enough to take a picture with us prior to boarding.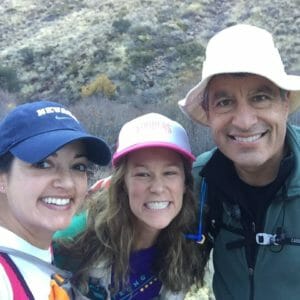 And then, just this past fall, my friend/colleague from Nevada Connections Academy and I were enjoying an early morning run on our day off from school for Veteran's Day. Obviously you had a similar idea. We ran into you and your dogs, hiking on the Hunter Creek Trail.
My coworker and I bit our tongues because we both wanted to share the battle our school is waging with the State Public Charter School Authority and beg for your help, but we knew you were just trying to have a nice, quiet morning with your pups. So I write you now…
Nevada Connections Academy is an amazing educational option for students across Nevada. We've been operating since 2007. We started with a handful of staff and about 400 students. Now we are a staff of more than 100 people who work hard to serve more than 3200 students spanning the Silver State.
Governor, I know you sincerely want to raise Nevada's graduation rate. I've devoted my career to working toward that same goal. But please consider what is being done by groups like the Charter Authority who are responding to your polices… Governor Sandoval, the Charter Authority is trying to close NCA simply because a single, flawed metric of graduation rate. It is unprecedented for a single metric to be the sole justification for an action of this magnitude.
This will actually make Nevada's graduation rate worse, not better. Yes, closing down NCA and sending the 1600 high schoolers home will certainly raise the Charter School Authority's graduation rate as the state measures it. But it will actually REDUCE the graduation rate for the state of Nevada. Many of them, perhaps the majority of them are unlikely to re-enroll anywhere else, but they won't leave the state. They will be dropouts.
Yes, Governor Sandoval, our 4-year adjusted graduation rate is very low. Why? Mostly because 49.5% of our high school students enroll after their freshman year having already fallen behind in credits at another Nevada high school. There is NO accountability for these schools - and we know for a fact that these schools often counsel students to enroll in virtual school rather than drop out - which wipes away their accountability and places it unfairly on us.
Did you know that the school meets every single one of its performance criteria under its written charter? Did you know that in 2016 it was at or above the state proficiency average in reading in every single tested grade? Did you know that NCA student scores on the 10th grade science test were significantly above the state average?
Does this sound like a school that deserves to be shut down?
Governor Sandoval, this has to stop. Our families are terrified of losing their school, which for some is the best, last or only option they have. This fight has only made us an even better school. Our staff remains committed to serving our students despite the uncertainty we face every day.
Nevada Connections Academy is a good school. One data point does not detract from the impact we have had and will continue to have on our students. Please do not let the State Public Charter School Authority eliminate this choice from your state.
Sincerely,
Alison Thomas
Nevada Connections Academy Teacher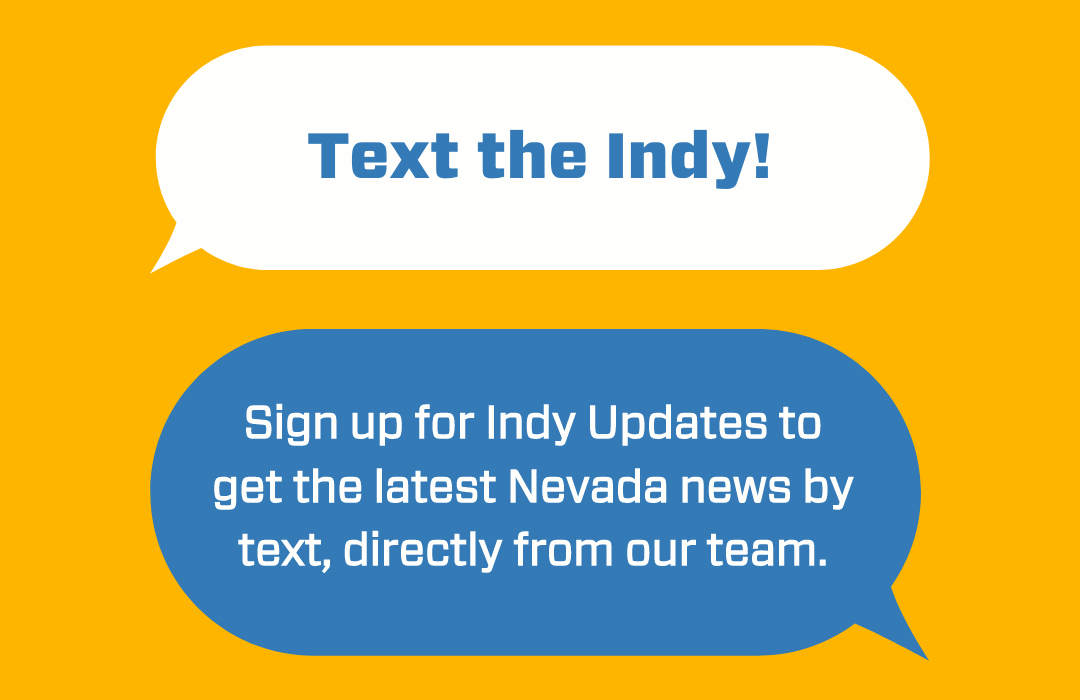 Featured Videos
Comment Policy (updated 4/20/2021): Please keep your comments civil. We reserve the right to delete comments or ban users who engage in personal attacks, use an excess of profanity, make verifiably false statements or are otherwise nasty. Comments that contain links must be approved by admin.