Living memories: Remembering Nevadans who died during the COVID-19 pandemic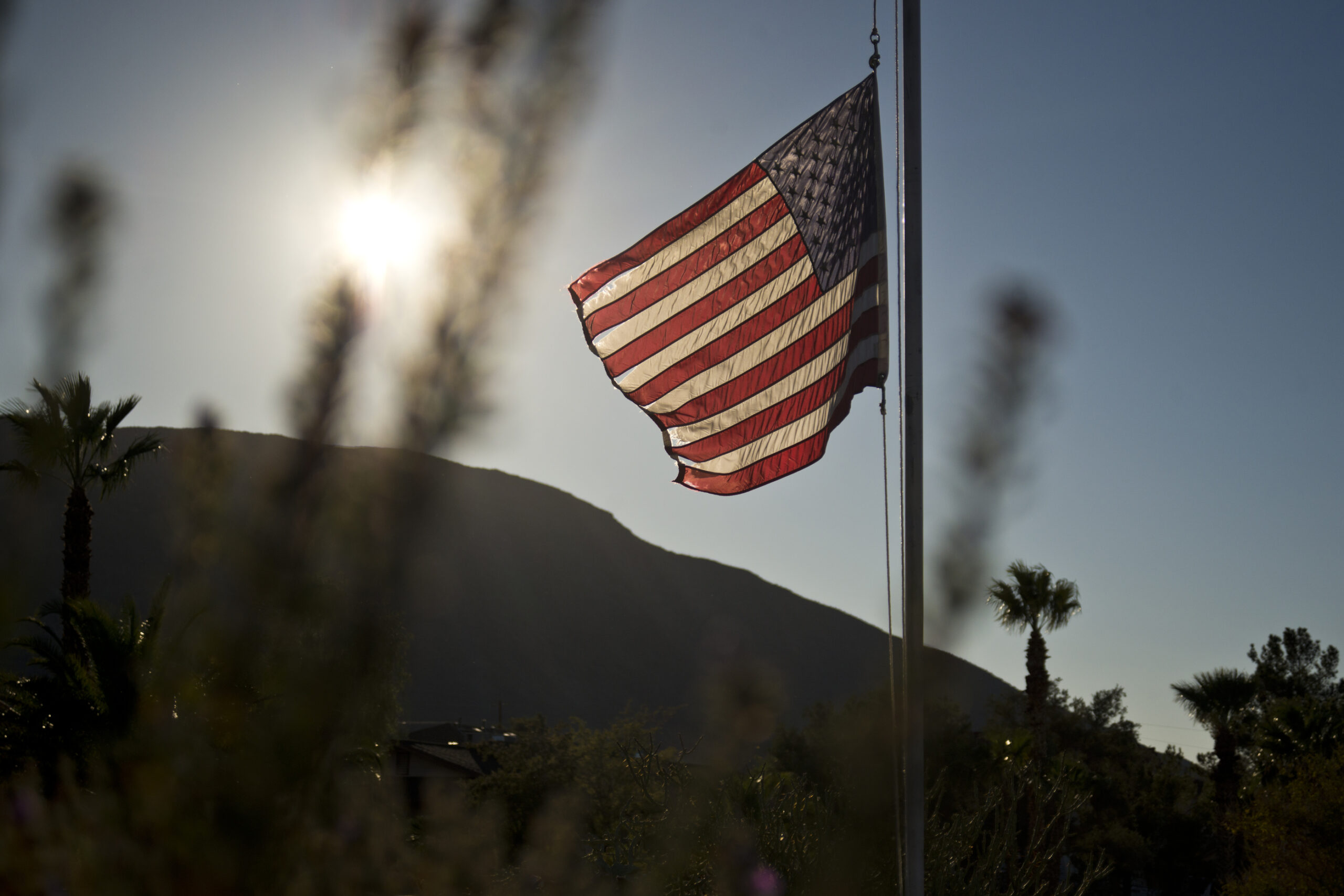 One year ago, in early March, the first coronavirus case was identified in the Silver State. Then, on March 16, 2020, Nevada reported its first death from the coronavirus — a Las Vegas man in his 60s who had underlying health conditions.
Now, more than 5,000 Nevadans have died from the virus, and the death toll exceeds 500,000 nationwide.
Latino Nevadans, who make up the state's largest ethnic group besides whites, were among the hard-hit communities of color. Latinos were consistently overrepresented in infection rates across the state and mortality rates across the country, and national studies found Latinos are more than twice as likely to die from the coronavirus than their white counterparts.
The Nevada Independent is sharing the stories of four Nevadans gone too soon.
***
Juan Pablo Jacuinde Ayala was an active member of his community in Northern Nevada as a business owner, volunteer for his church and organizer of a recreational league soccer team.
He was a beloved husband, father and grandfather.
"He always got along with everybody," said his son, Juan Pablo Jacuinde Martinez. "I've never really met anybody who spoke badly about him. He was a very generous, humble man."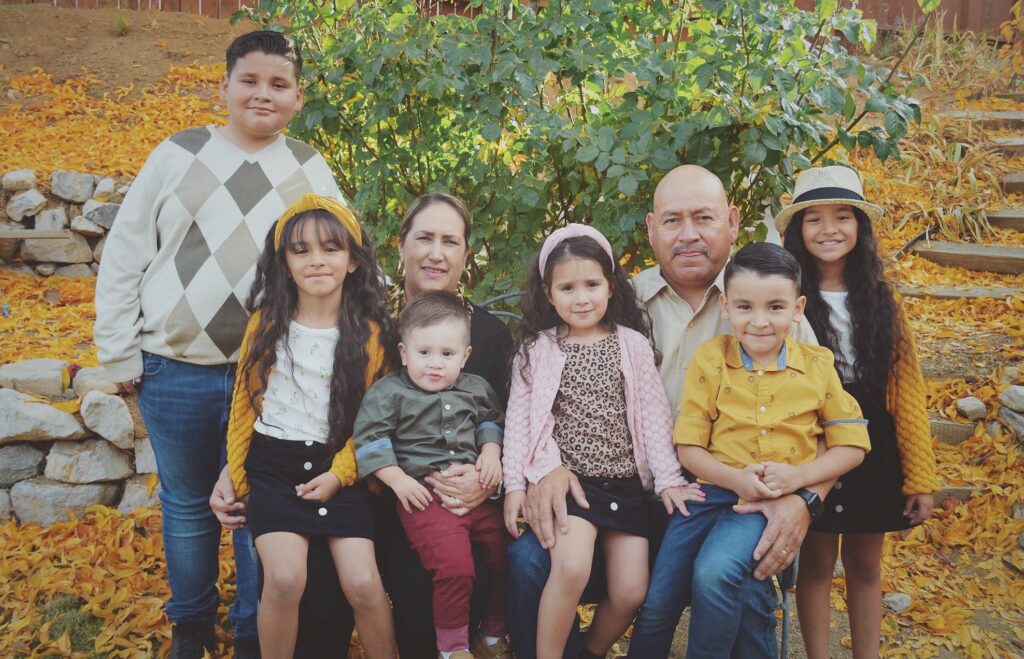 Jacuinde fell ill with coronavirus in April of last year and spent three weeks hospitalized and two weeks connected to a ventilator before passing away on May 13, 2020. He was 53 and had been diabetic for 25 years.  
"The hardest days felt like forever," said Martinez, 32. "It was only three weeks. But when you're living through it, it feels like an eternity ... and I wouldn't wish it for anybody."
Jacuinde immigrated to the U.S. from Michoacán, Mexico, in the 1980s, and moved to Reno in the late 1990s. He had opened his own business, a landscaping company called Jacuinde Maintenance, when Martinez was nine years old. He and his brothers got into the family business at young ages, and have since taken over the company.
Martinez said his father raised him and his siblings to be humble, faithful and respectful.
"He was the type of person that always made the best out of the worst," he said.
Martinez contracted the coronavirus at the same time that his father was hospitalized, and therefore wasn't able to visit him to say goodbye. Martinez's mother, the only person to see Jacuinde before he passed away, video called Martinez and his siblings from the hospital so they could see their father. Although Jacuinde couldn't verbally communicate with his loved ones, he expressed himself in other ways.
"Ever since she got there to the room, my mom said that his heartbeat just started rising. She would talk to him, we would talk to him, and she said tears would come out of his eyes the whole time. The firm grip on her hand. He wouldn't let go," Martinez said.
He said his father held a steadfast faith in God until the final moments of his life.
"He would say 'I'm fine, I'm in God's hands, if he wants me to go with him, I'm ready.' So that was always him — never complaining, he was always just thankful for everything," Martinez said.
It's been a difficult year for Jacuinde's family. For now, they are finding support and healing through community.
"The first year it was really very tough. But as the days go by, we find more people who have been affected by it and that are also relatives of ours," Martinez said. "We kind of mourn all together and, you know, support one another. And speaking about it helps a lot."
***
Petronila Maria Leon was a "brand new person" following a heart surgery in January 2020 — diabetic but still healthy, according to her daughter, Kenia Leon.
But in March, Petronila Leon went to a routine doctor's appointment. During the visit, she was taken to the hospital. She died on April 10, 2020 after weeks on a ventilator. She would have turned 76 less than a month later.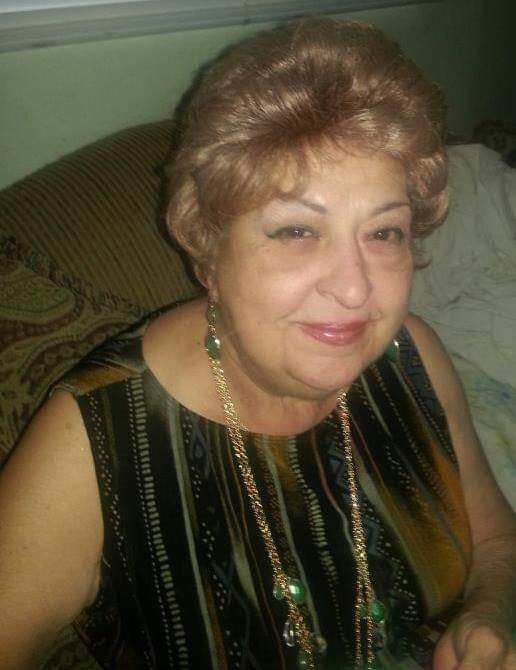 "She was a very impressive force in our lives," said Kenia Leon, who has two brothers. "So it's definitely been a huge void, you know, being here in an empty house. There's no smell of Cuban food anymore."
Petronila Leon fled Havana, Cuba during Fidel Castro's regime and arrived in Florida in the 1960s, where she met Kenia Leon's father, who was also a Cuban immigrant. The pair eventually established a home in Las Vegas in 1979, and the family has lived in the city ever since.
Kenia Leon, 44, said her mother loved to cook and dance, had an infectious laugh and fighting spirit.
"That was something they instilled in us very early, you know, especially coming from Cuba," she said. "They were like, 'Look, you have to fight here because you're not like them and you have to work twice as hard.'"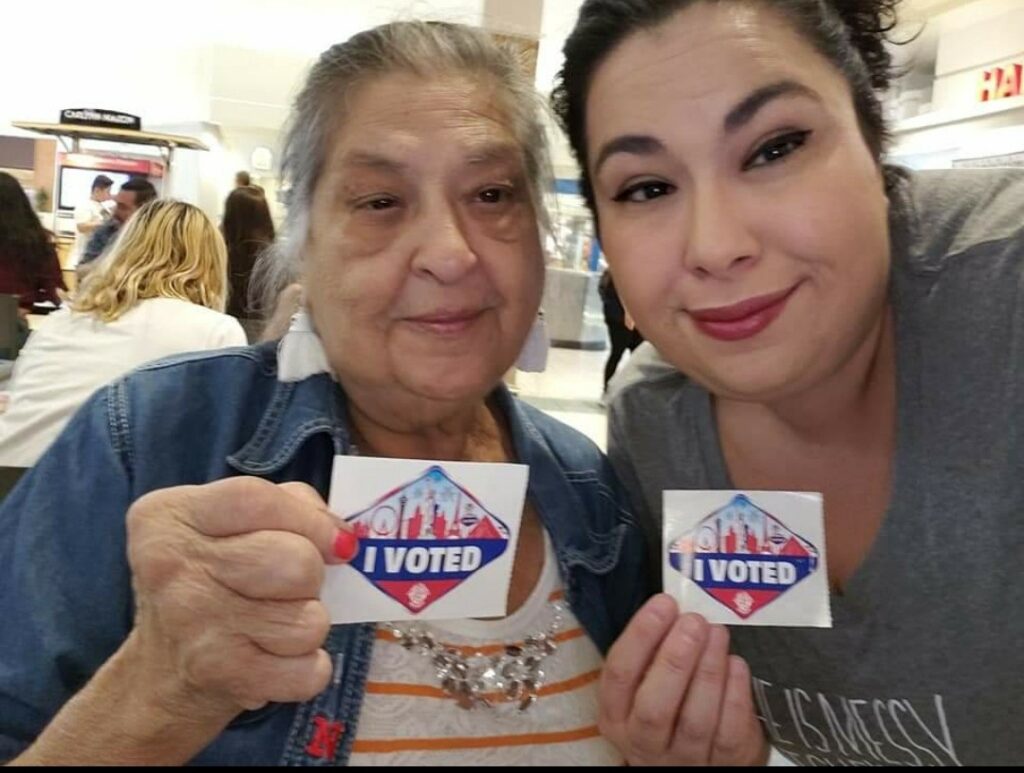 The difficulty of mourning her mother during the last year has been further intensified by Kenia Leon's own experience contracting the coronavirus and living with long-hauler effects. She said the fatigue is unlike anything she has ever experienced, to the point where some days, all she has energy for is to take a shower.
But Kenia Leon said she knows her mother wouldn't want her to spend her days feeling sad and wouldn't want her to give up.
"The work ethic and passion, those are the things that kind of get me through the day of like, ok… We have to fight," she said.
After experiencing such a deep loss, Kenia Leon said it stings when people continue to dismiss or deny the reality of the virus and the pandemic, but said she hopes people will protect themselves and their loved ones as the vaccine rollout continues.
"I don't want anyone to lose a family member," she said. "I just want people to be safe. I want people to come home to their loved ones."
***
A well-known local performer and musician, Silverio Velasquez shared the stage with his sons for years in the Northern Nevada area, regularly performing in Reno for Cinco de Mayo and other events.
But then, in November, Silverio Velasquez contracted the coronavirus alongside one of his sons, Hector Velasquez, who was hospitalized just two days before his father.
Silverio Velasquez died two weeks later. He was 61.
Besides being diabetic, his father was healthy and active before he contracted the coronavirus — he was working, playing sports and music and maintaining the home that he shared with his disabled wife of 41 years, said Hector Velasquez.
The experience was harrowing for Hector Velasquez, 40, who first learned the news of his father's death as he was waking up from 26 days on a ventilator during a nearly two-month stay in the hospital.
"It's been really devastating," Hector Velasquez said. "It's been life changing, you know. Of course you start appreciating the little things that you have, and realize that life is so fragile."
Hector Velasquez and his brothers shared the stage with his father for 30 years, playing bass while his father played percussion and guitar.
"He played since the 80s, he had his own band when we were kids," Hector Velasquez said. "So there was always some kind of music in the house. He taught us kids to be musicians, and he made his own group with us in it, you know, it was kind of like his dream."
Silverio Velasquez was born in the small town of Tepatitlán in the state of Jalisco, Mexico outside of the larger city of Guadalajara. He immigrated to the U.S. after living along the U.S.-Mexico border in Mexicali for a few years, arriving in South Lake Tahoe in 1980.
Hector Velasquez described his father as a humble man who always saw the positive side of anything that would go wrong, and said he was a great example for him and his brothers.
As he mourns the loss of his father, Hector Velasquez is also focused on making a full recovery after being intubated for nearly a month left his body fatigued and dependent on oxygen support.
"I was one of those guys that'd go to the gym two hours a day and I was pretty big muscle-wise and for this to come and kick my butt this bad is just humbling," said Hector Velasquez, who struggled to catch his breath during a phone interview with The Nevada Independent.
He said his family helps him feel positive amid an otherwise devastating time in his life. His son and daughter call him "miracle man."
"Just to realize that God has given me an opportunity to be alive more than anything, this is just what keeps me motivated, to know there's a purpose behind this," he said.
***
Juan Carlos Sierra achieved a personal dream when he reported the 2013 Super Bowl game between the San Francisco 49ers and the Baltimore Ravens for ESPN en Español live on the radio.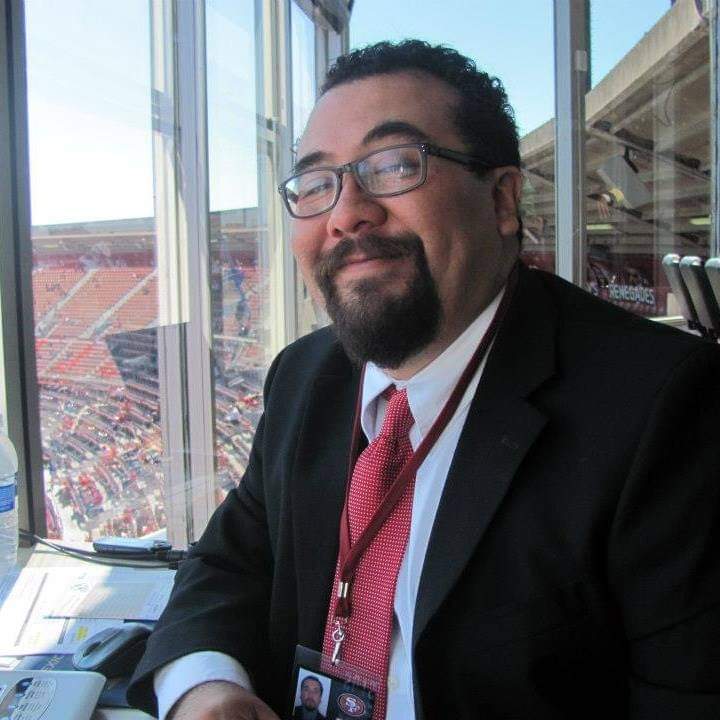 This year, his family watched the Super Bowl game without him following his recent passing after a weeks-long battle against the coronavirus that began in December.
"I sat through that whole damn game, and I watched it and I was like, this sucks, because he hated Tom Brady," said Juan Carlos Sierra's wife, Cara Sierra.
Cara Sierra and her husband contracted the coronavirus at the same time in early December. Three days later, Juan Carlos Sierra was admitted to the hospital for what the couple believed at the time to be a quick treatment to get his oxygen levels stabilized.
"And then a couple of days turned into a couple of weeks," she said.
Juan Carlos Sierra was connected to a ventilator for two weeks, during which he improved for a while, but then quickly crashed.
"And then he was gone," Cara Sierra said.
Juan Carlos Sierra died on Dec. 31, New Year's Eve. He was 43.
As Cara Sierra attempted to manage the administrative tasks following the death of a family member, including filing a life insurance claim, preparing a funeral service and caring for three children on her own, she said she felt a powerful numbness.
"Like pins and needles in your entire body, like my blood cells, at the same time, cold and icy and it also felt hot, and like fire," she said.
Juan Carlos Sierra and Cara Sierra met in Mexico City, Mexico while pursuing graduate degrees at the National Autonomous University of Mexico. The pair moved to the U.S. after graduating and after Cara Sierra became pregnant with their first child.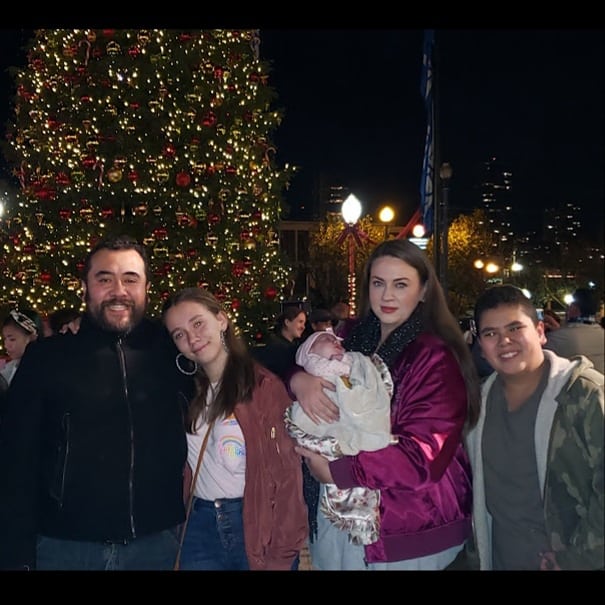 Juan Carlos Sierra used his undergraduate and graduate degrees in International Relations to work for the Mexico Consulate in San Jose for a few years. He worked a variety of jobs in subsequent years, and was working on a film script at the time he contracted the virus.
Cara Sierra remembers her husband for the whole and complex person that he was — loud and friendly, but also at times quiet and solitary. She said he was one of those people who "just takes up space everywhere," and continues to, as his possessions remain in their apartment, his music and book collection filling up closets.
The pair would have celebrated 16 years of marriage on Valentine's Day.
Cara Sierra said her husband was among the first in his office at a Reno car dealership to begin wearing a mask last March. Coworkers teased him for being "afraid."
Although Juan Carlos Sierra had diabetes, Cara Sierra said his doctors were optimistic he would recover.
"And I still have to deal with people every single day who think it's not a big deal," she said, referring to people who downplay the potential seriousness of the virus.
Cara Sierra plans to spend the next year taking care of her children, of which the youngest is two years old, and has found an unexpected comfort in finding loose coins in random spots.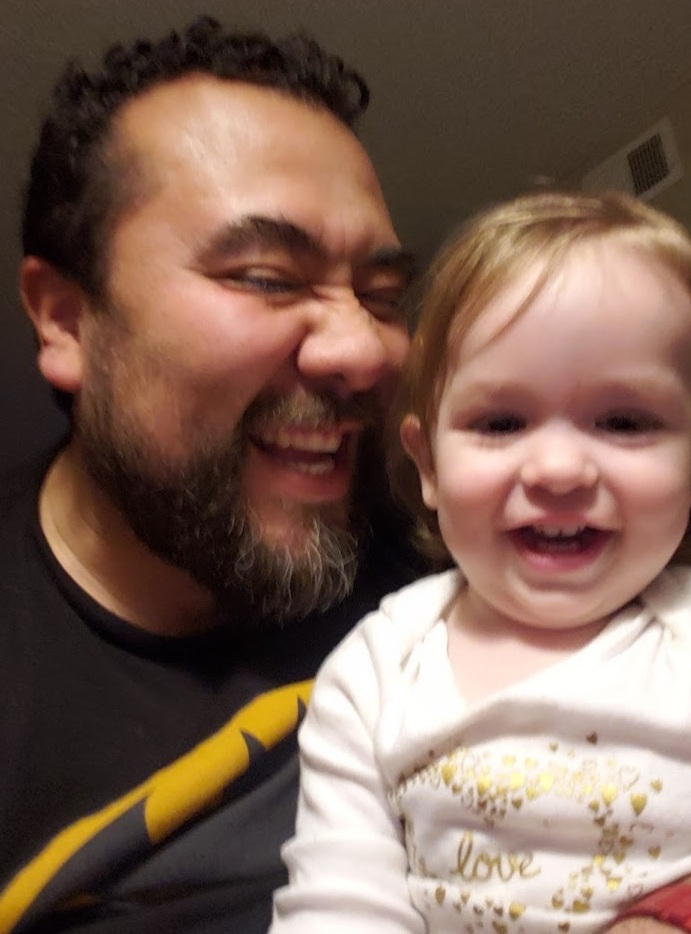 She said she told her children to keep an eye out for loose coins, which would signal that Juan Carlos Sierra was watching over them.
"And then after that, man, we started finding coins everywhere," she said. "That's really not definitive proof of anything, but like, you're in so much pain that you want to believe."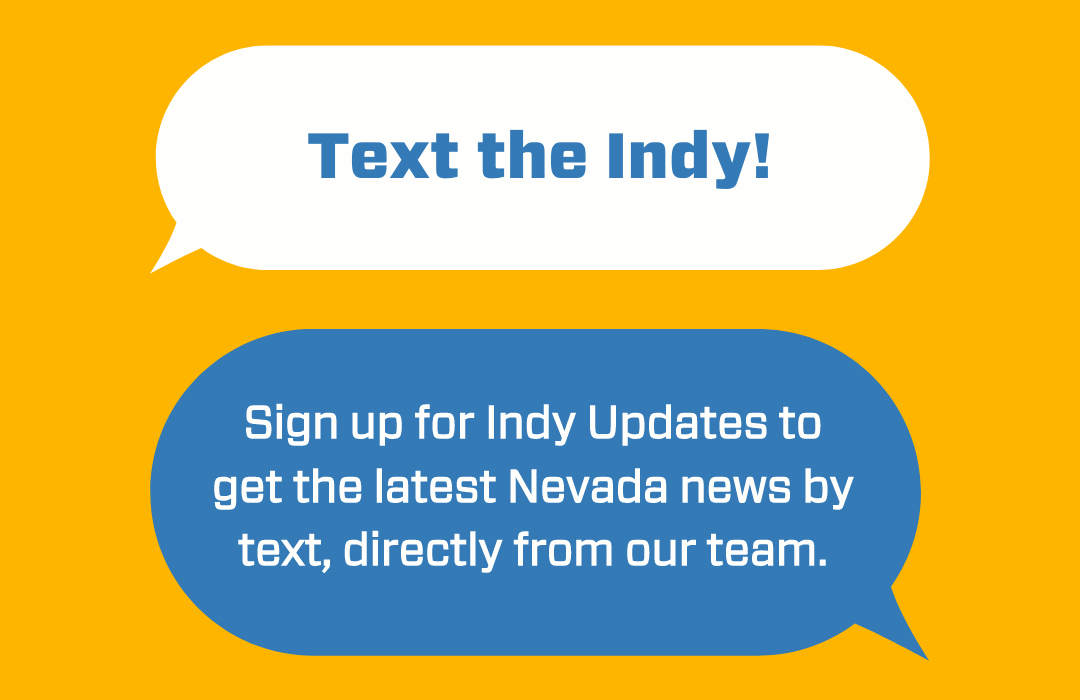 Featured Videos
Comment Policy (updated 4/20/2021): Please keep your comments civil. We reserve the right to delete comments or ban users who engage in personal attacks, use an excess of profanity, make verifiably false statements or are otherwise nasty. Comments that contain links must be approved by admin.