Looming water cuts call for solutions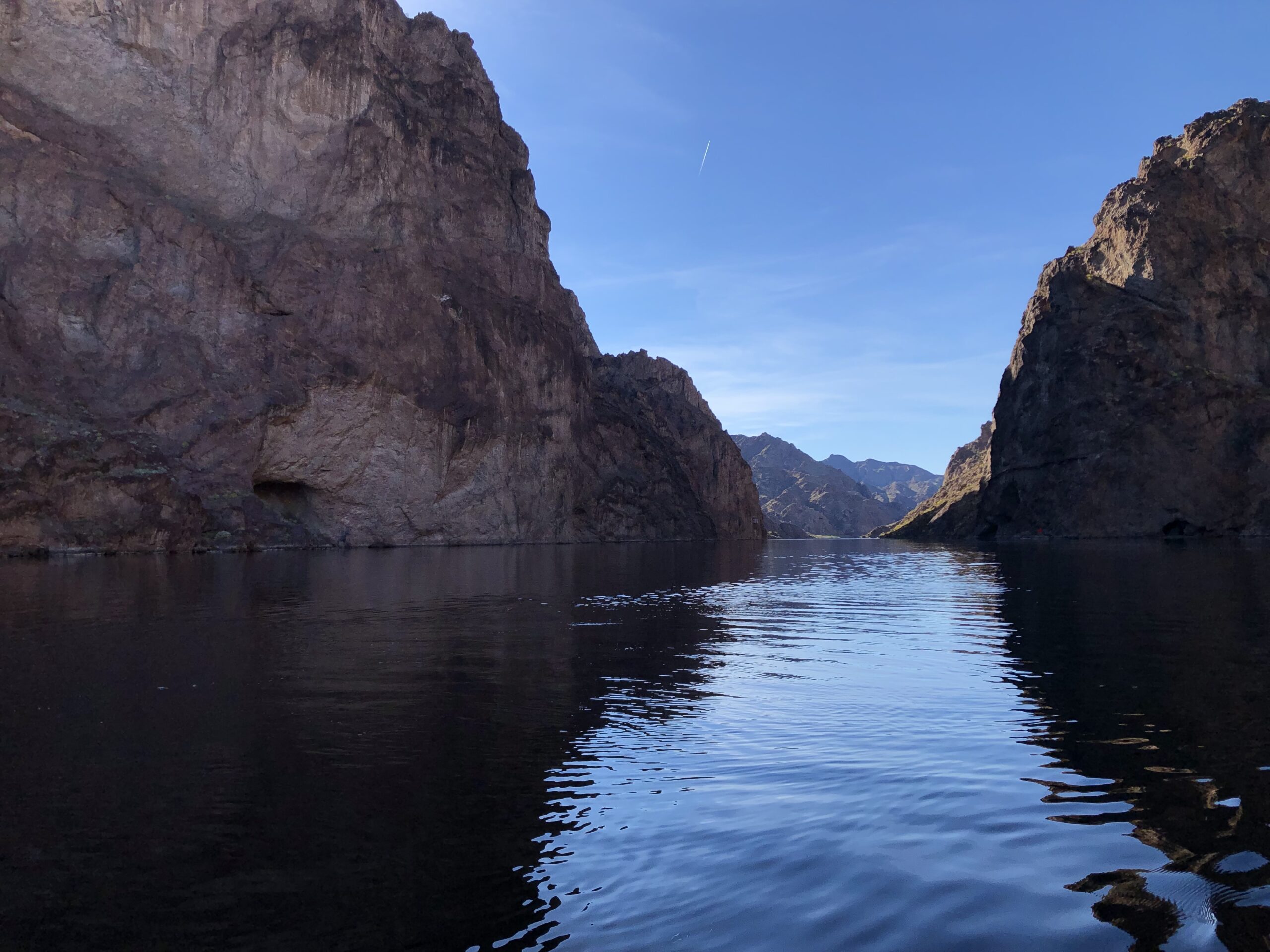 Lake Mead is shrinking. Last seen full in 1983, a 157 foot "bathtub ring" of salty white mineral deposits is the visible record of a slowly unfolding crisis. For the first time ever, federal officials have declared an emergency water shortage for the Colorado River. Nevada's water cuts will take effect on January 1, 2022. Extended droughts, extreme temperatures, and chronic overuse of the Colorado river basin require our attention. It's a wakeup call to change the country's reckless relationship with desert water. Policymakers, farmers, and 40 million residents who depend on the Colorado River must find ways to use less.
A common thread throughout history is the persistent belief that nature can be conquered. Such hubris has emboldened those in power to harness and exploit great Western rivers. Unsustainable water diversions along the Colorado River began in the late 1800s to irrigate crops hundreds of miles away. In an effort to "reclaim" the river, federal and state officials established the Colorado River Compact of 1922. It was an unusually wet year, and water was over-allocated from the onset. The compact divided the river between seven states, and Mexico was added later. The West has been overdrawing on the mighty river ever since.
The first tier of federal emergency cuts affect Nevada, Arizona and Mexico. Allocated just 2 percent of the river's water, Nevada will reduce its supply by 7 percent, a meager 0.14 percent savings for the Colorado River. Arizona, with 17 percent of river water rights, faces reductions of 18 percent. Mexico receives 9 percent, and its cuts will be 5 percent. Together, these reductions amount to less than 4 percent savings in our critical mitigation efforts.
Conservation policies often target cities where costs are widely distributed. Nevada's urban areas represent 90 percent of the state's population, but consume less than 20 percent of the water.
People blame casinos, suburban lakes, and their neighbors' pools and lawns for wasting water. However, Las Vegas recycles all water used indoors, and it is among the most water efficient cities in the West. Outdoors, where water can't be reused, the Southern Nevada Water Authority incentivizes homeowners to convert their lawns to low water desert landscapes with drip irrigation. Nevada policymakers, in response to anticipated water shortages, passed a new law prohibiting water-intensive decorative turf within medians, along roads, and in business parks.
Often missing in Nevada's discussions on water consumption is agriculture. The water saving potential is tremendous. According to USGS data from 2015, crop irrigation accounted for 70 percent of freshwater withdrawals (in Nevada and worldwide). To be clear, much of Nevada's agricultural water comes from groundwater and surface water in Western Nevada, not the Colorado River. Still, consider the impact of a 20 percent reduction in Nevada's water for crops, a potential savings equal to Las Vegas's entire water supply from the Colorado River.
Nevada's number one cash crop is alfalfa (hay) grown for feeding livestock. It consumes more water than Reno and Las Vegas combined. In other words, the driest state in the country uses most of its scarce surface and groundwater to grow food for horses and cows. Nevada is not alone in its appetite for growing lucrative crops that humans never eat. More than half of U.S. crops are grown for feeding our livestock and fueling our cars. Nor is our reliance on supplemental surface and groundwater in agriculture an anomaly. Irrigation supports half of U.S. crop sales.
It's a safe bet that every western state will see cuts in their Colorado River rations. Pumping limited groundwater as a replacement is tempting, but doesn't solve the water crisis. Converting to drip or low water irrigation systems will make the most impact. As of 2015, less than 10 percent of our irrigated crops were watered with drip irrigation, and wasteful watering methods such as flooding fields are still common practice.
The goal is "more crop per drop." Agricultural subsidies and tax credits must reward and incentivize water efficient irrigation and infrastructure. California, with rights to 27 percent of the Colorado River, grows most of America's nuts, fruits, and vegetables, but less than one-third of its crops use drip irrigation. Since 2014, California farmers have received more than $80 million to convert fields from flood irrigation to drip irrigation. At UNR, researchers are developing "smart" deficit irrigation scheduling systems, computer-generated models that guide farmers to achieve the best yield with the least water.
The Colorado River compact, created a century ago, was faulty from the beginning. Harnessing the river with promises of prosperity is how 40 million people came to live in harsh dry states like Nevada. Policy makers struggle to see the full environmental and human cost of capitalizing on water, and are tasked with mitigating the effects of extreme weather disasters caused by climate change. Course corrections require "eyes wide open" solutions that do not create false optimism or deny the reality of severe drought and water shortages.
Mark Arax, author of "The Dreamt Land: Chasing Water and Dust Across California," has numerous policy recommendations for California (and the West) such as: bond measures for building ocean desalination and water recycling plants that encourage cities to conserve water; retiring vast acres of irrigated farmland; restricting groundwater pumping; and reserving surface water imports for the highest-value crops on the best soils. "Mega-dairies growing water-guzzling alfalfa should be given an incentive to relocate to states where cooler climes truly make for happy cows," he advises.
For urban areas, like Las Vegas, Arax cautions against suburban sprawl, calling it a "Ponzi scheme that costs cities more in services than it raises in revenues." So, it's concerning when Nevada's entire congressional body supports a flawed bill like the Southern Nevada Development and Conservation Act (SNDCA), which extends Las Vegas sprawl by 42,000 acres. Nevada is a gambling state, and pairing a shrinking water supply with expanded growth is a bad bet. This "too good to be true" package touts economic development, social justice, and sustainability, while downplaying the looming consequences of water shortages across the entire West.
Passing strong, sustainable, water policies are the lifeline for desert cities like Las Vegas. The infrastructure package recently signed into law by President Biden includes Rep. Susie Lee's water recycling bill and its companion bill by Sen. Catherine Cortez-Masto. These bills address water conservation in 17 western states, are part of the broader Build Back Better agenda, and have bipartisan support. Rising temperatures, drought, and overconsumption of the Colorado River are why infrastructure and climate bills are so important. Call your members of Congress. Thank them for supporting meaningful climate and infrastructure bills and ask them to reject the flawed and still pending SNDCA.
Linda Stout is the parent of four young adults and a longtime Las Vegas resident. She is a retired educator and climate activist. She grew up among happy cows on a small dairy farm in rural Wisconsin.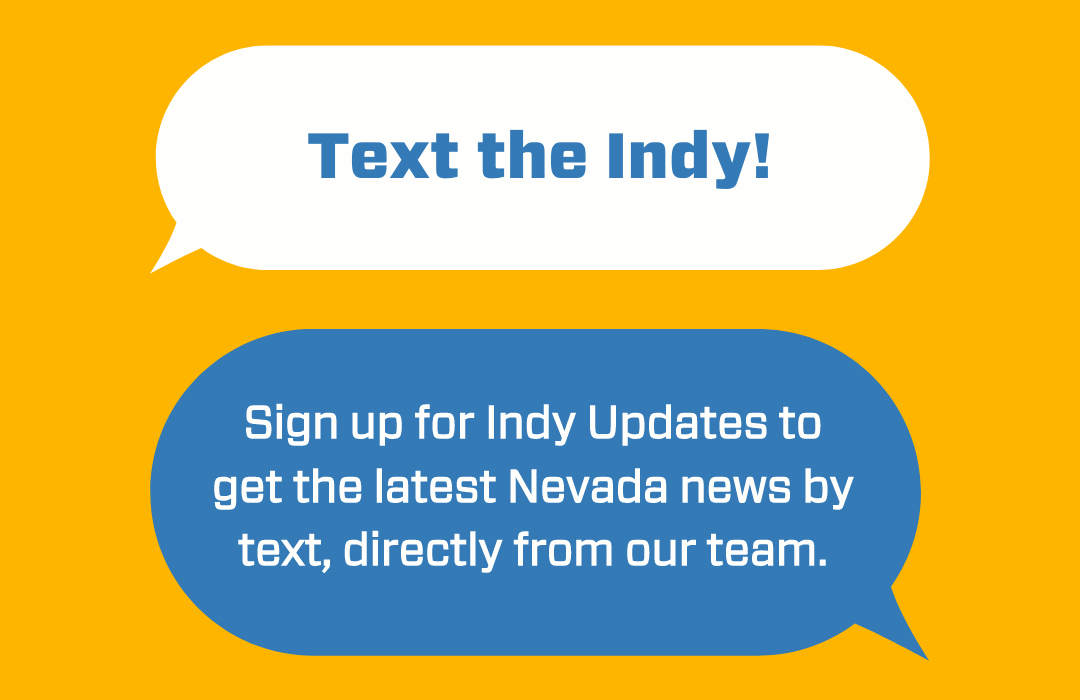 Featured Videos
Comment Policy (updated 4/20/2021): Please keep your comments civil. We reserve the right to delete comments or ban users who engage in personal attacks, use an excess of profanity, make verifiably false statements or are otherwise nasty. Comments that contain links must be approved by admin.