'Loud and proud:' Asian community stands against hate crime in Las Vegas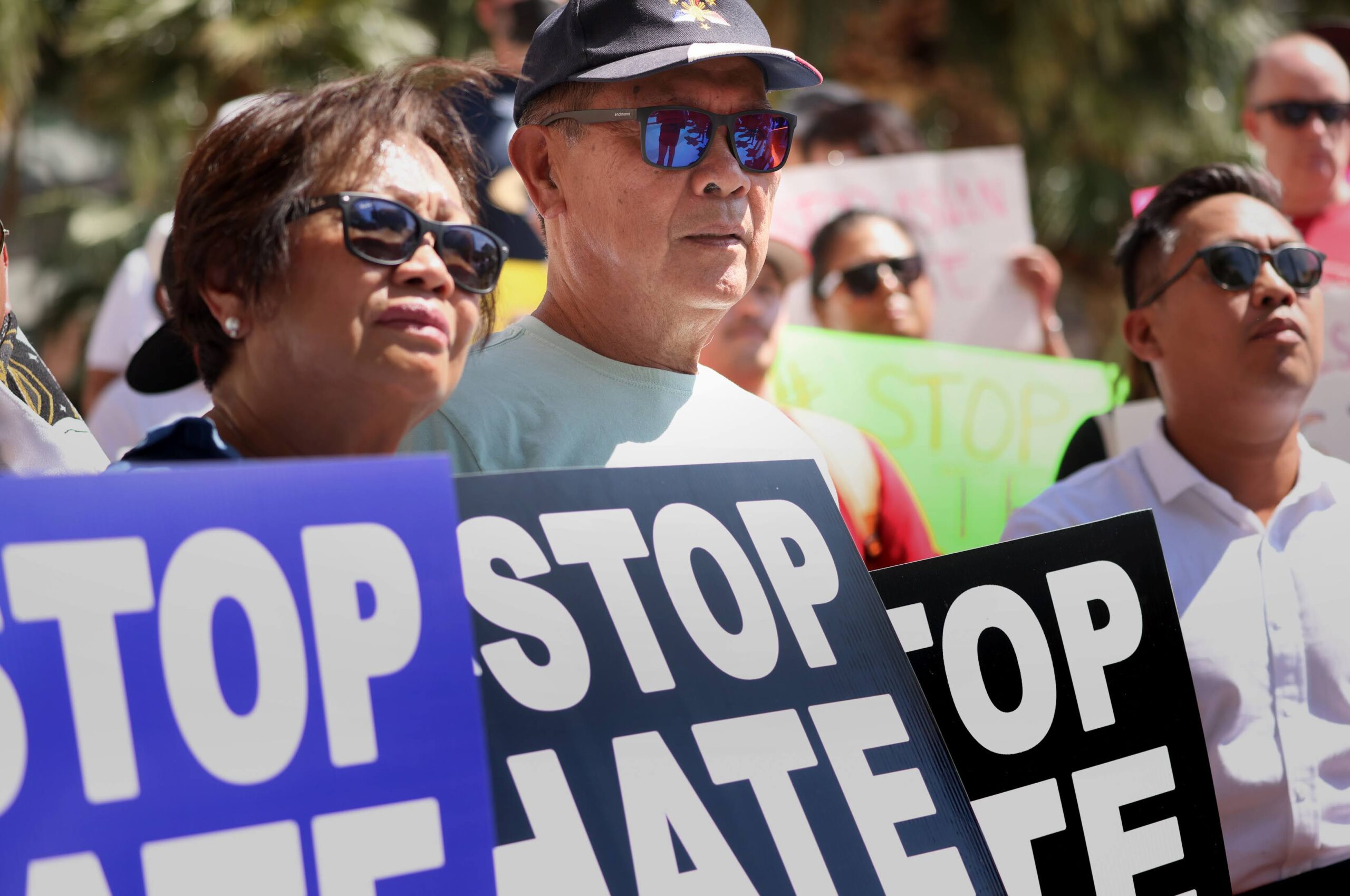 Henry Quindara's parents usually only call him to check in, so when the New Yorker got an unexpected call from his mom, he knew something was wrong.
As first reported by KTNV Channel 13 in Las Vegas, Quindara's 75-year-old father, Amadeo Quindara, was violently assaulted while relaxing in his garage one afternoon in late May, leaving him with physical and emotional injuries.
The attack on Quindara, who is Filipino American, is believed to be racially motivated, which prompted community leaders to come together in solidarity Thursday for a rally with banners in front of the Las Vegas Justice Court in downtown Las Vegas, where the alleged perpetrator is scheduled to appear July 3.
"There's no room for hate in our Las Vegas community … We come together because an injury to one is [an] injury to all," said Jacque De Joya, president of the Nevada chapter of the National Federation of Filipino American Associations (NaFFAA), during the rally.
The group called for justice for Quindara and other victims of hate crimes — working toward ending such intolerance for all minorities — while also calling on the community to speak up.
"We are always told to be quiet, and just do your own thing. But we can't no longer. We have to be loud, loud in the right sense," Gloria Caoile, founding vice chair of NaFFAA Nevada, told The Nevada Independent. "And we need to be proud of raising our voices because we raised it for the good of all, not just us."
The attack comes after three years of elevated rates of hate crimes against Asians as a result of anti-Asian rhetoric during the COVID-19 pandemic. According to updated national FBI data, there was a 167 percent increase in anti-Asian hate crimes during the first year of the pandemic — with 746 instances of crimes against Asians in 2021 versus 279 in 2020.
"This is just about basic human rights. We're not treated like people; we're treated like second-class citizens. And that's something that no one should feel," said Assemblyman Duy Nguyen (D-Las Vegas), a Vietnamese immigrant and freshman state lawmaker whose district is one of the most Asian, Asian American and Pacific Islander dense and is adjacent to District 35, where Amadeo Quindara's home is located.
"We're taught to blend in and we blend in so well. We need to stop being invisible. We need to be visible … The power we have is the ability to come together," Nguyen added.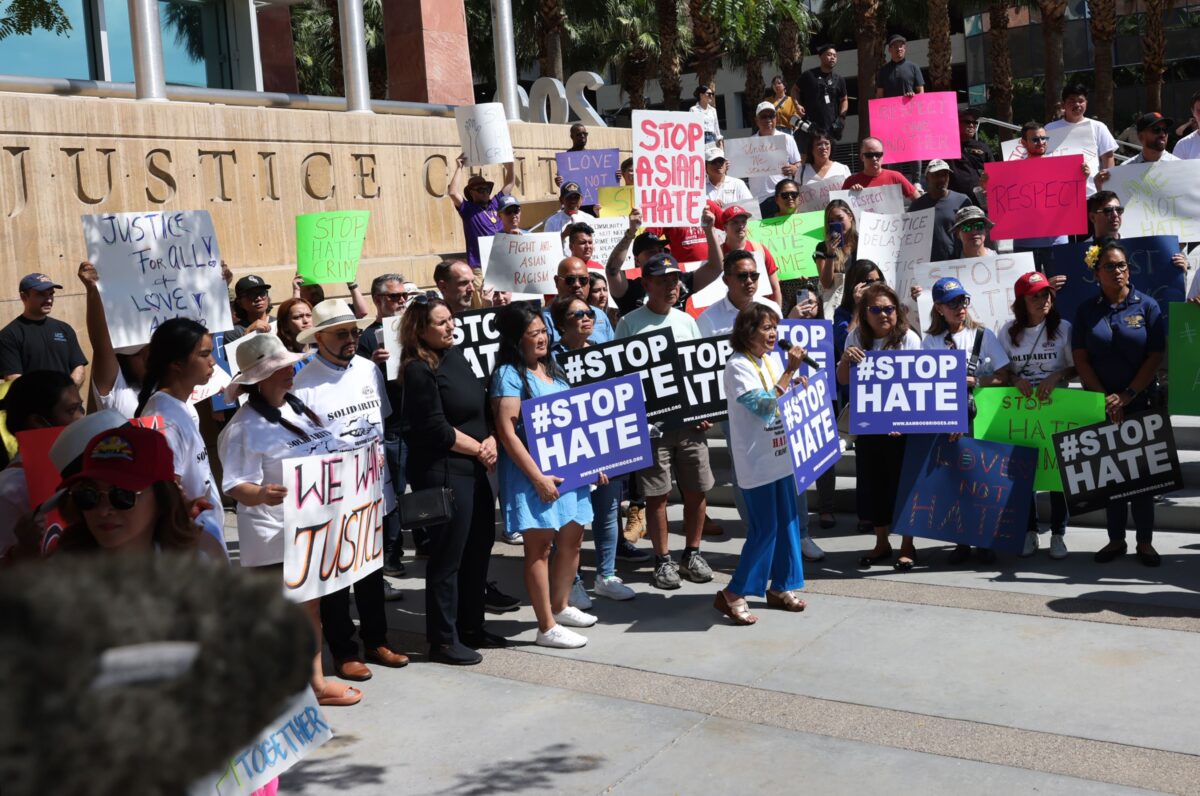 The Clark County District Attorney's Office announced that the alleged perpetrator is facing charges of elder abuse and residential burglary perpetrated as hate crimes.
The suspect was released from custody on bail earlier this month with the condition to stay away from the Quindaras' home, according to court records. If convicted, the suspect could receive a sentence of one to 10 years for residential burglary as a hate crime and one to five years for elder abuse as a hate crime.
For Henry Quindara, justice would be the suspect being prosecuted to "the fullest extent," especially as he can see how the attack traumatized his dad. His parents bought their home and moved to Las Vegas to retire in 2007; Henry Quindara said they have roots now and a fixed income so they can't just pick up and go.
Henry Quindara said his parents have not had any negative interactions with the suspect, who lives on the same street. According to KTNV's report, the suspect approached Amadeo Quindara yelling racial slurs and threatened him about a half-hour before coming back to attack him with punches and slamming him against the concrete — all caught on a home surveillance camera.
Caoile explained that this hate crime hit particularly close to home because of the cultural significance of family and respecting elders.
"It was really very painful. It was a very sad feeling. And it was really a dark day that loomed over our community as well … It could have been my father, it could have been my brother," she said. "It doesn't just happen to us; it happens to others. And it shouldn't happen at all, to anyone."
Caoile added that she hopes multicultural and diversity education and resources to increase tolerance and empathy "across racial lines" can come out of these situations.
"We need to stand together and we need to demand justice, and to work toward building a better society that values diversity … The richness of having a diverse community is overlooked," Caoile said. "Sometimes it's looked at as a threat to other communities. But honestly, if we all stand together, we are stronger. We've got to really shout that there should not be any hate crime."
Henry Quindara agrees with the sentiment.
"You just have to speak up. You have to speak up and advocate for our own well-being. As Asians we don't typically do that. We just let the work speak for itself and keep our heads down," he said. "It's become very apparent that we have to be able to advocate for ourselves … I'm not sure [my dad] knows how to do that. And I just learned that at 38; I'm 44 now."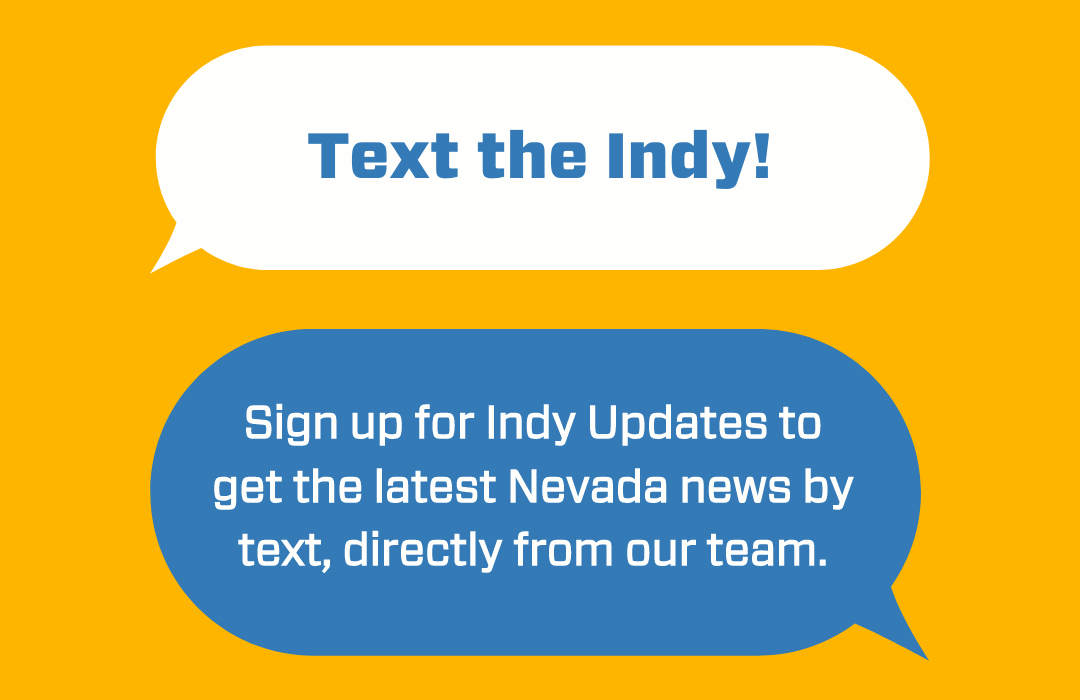 Featured Videos