LVGEA targets creative industries but misses the creative economy mark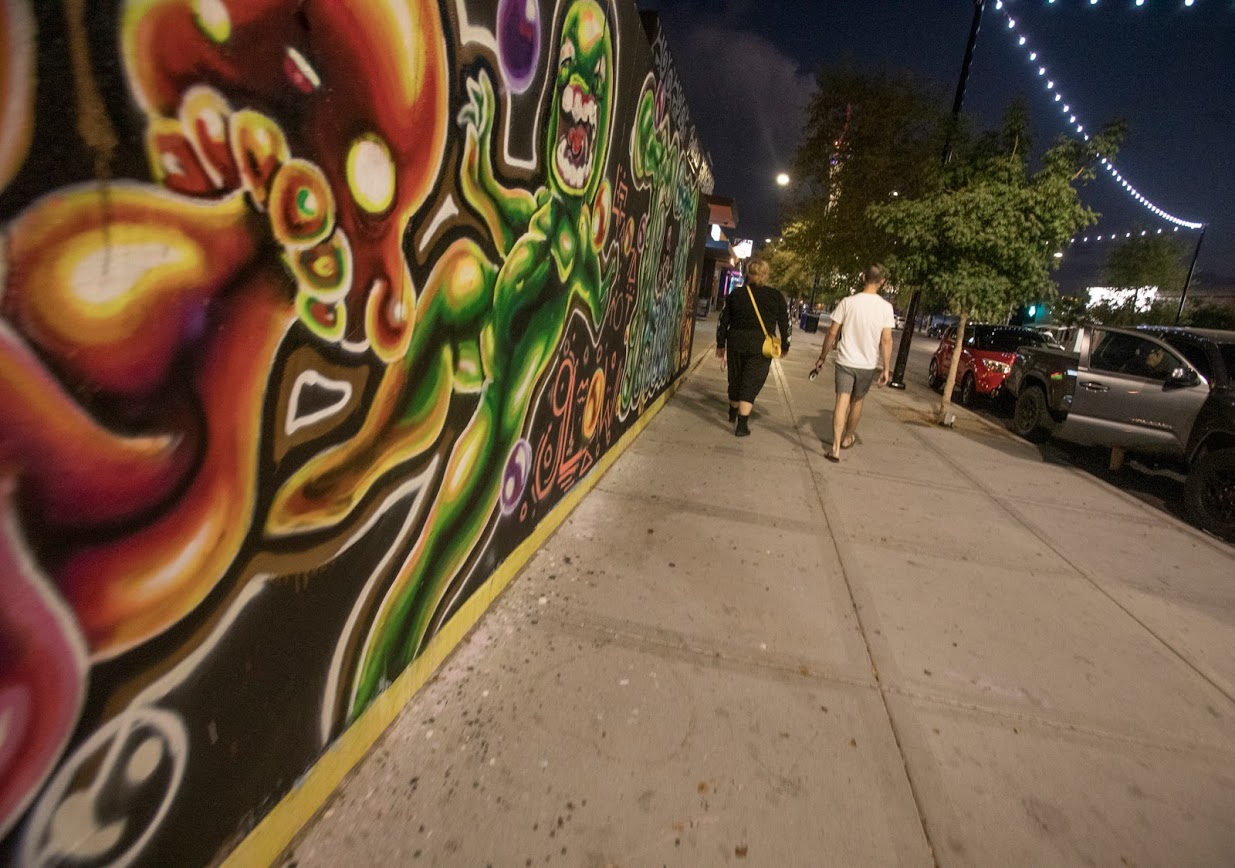 It was a welcome change to see the Las Vegas Global Economic Alliance include the creative industries as a focus of opportunity for Southern Nevada in its newly updated Target Industry Validation Study. Unfortunately, the target may miss the point made by many advocates for the creative economy: The sector is far broader than Strip entertainment, media, and professional sports mentioned in the study.
The convention industry is bread and butter both for big tourism and small business, but many fail to recognize it is served up by the creative workforce. Trade show managers are trained in marketing and communications, which include the study of the humanities and theatre arts. Booths are conceived by creative directors, drafted by engineers, built by artisans, and installed by stagehands. There is no monopoly on production services. From weeks-long auto shows to tech industry product launches, the multi-billion-dollar market is powered by thousands of small, creative businesses across the globe from freelancers to midsized companies. Major global production houses subcontract these same local workers to build and run Broadway shows, Rock and Roll tours, and major festivals.
Event producers, technicians, storytellers, and presenters are not successful on a whim. Arts professionals acquire their skills through mentorship and the pursuit of mastery as they focus their expertise on humanity's relationship to the world, and on problem solving. Creativity is the human element that provides the purpose for our work product and the processes that devise it. We need arts experts engaged with every sector to acquire advanced knowledge, and to show us how to apply what we've learned as tools for innovation through collaborative iteration, cultural competency, and reflective awareness.
Arts workers are not limited to entertainment. They are employed in successful enterprises as creative problem solvers in education, healthcare, human resources, public agencies, tech companies, and nonprofit leaders. Artistic nonprofit companies are the wellspring of local talent and a lifeline to members of the public. They forge links of public-private partnership while operating as small businesses with challenges similar to their commercial counterparts, but without the same investment and support. Like athletes, to be excellent most arts workers must begin their training at a young age to maximize their potential. The development of a creative workforce depends heavily upon exposure to arts education and nonprofit apprenticeships.
It's clear that the LVGEA struggles to understand the importance of our local arts and culture community to southern Nevada's bottom line. One need only look at the broken links on their "Arts & Culture" webpage to see the evidence. There are more than 500 arts and culture-related nonprofits listed in Southern Nevada that remain invisible to LVGEA stakeholders. Equally absent is a new cultural strategic plan for Clark County.
Sports are not a singular solution for a diverse population — and did not do as much to keep us going in the pandemic as our creative workforce did. Local arts met challenges in the way that only arts workers on the ground, and in the moment can. Like sports, local arts inspire community, and provide public enrichment through shared experiences that unite us across generations. Unlike sports, they are accessible to every human body, background, and price point. Both are teammates in the community engagement and entertainment game. The only difference is the decision by policymakers to uplift sports which are new to the area, while ignoring the sweat equity and generational wealth that creative workers have historically invested in southern Nevada.
Much of our creative output is undercounted due to antiquated NAICS Federal Department of Labor codes that under-represent creative occupations. Perhaps, the sixth Arts and Economic Prosperity Study (AEP6) now underway will provide data that helps move Nevada's economic strategists to harness the renewable creative energy of our local innovators at last. This nationwide survey by Americans for the Arts will show Nevada how much our local nonprofit and public arts contribute to the overall economy. When last administered seven years ago, it showed that the arts and culture sector contributed more to the state's GDP than mining.
To hit the "bullseye" for development of our creative workforce and economic diversity, we must set our sights on a vision that embraces the symbiotic relationship between the commercial and nonprofit worlds, and a plan for education and investment that results in collaborations between the two that are greater than the sum of their parts.
Sarah O'Connell is a creative producer and the principal director of Eat More Art LLC, a consulting firm contracted to assist with the Arts and Economic Prosperity 6 Survey.
The Nevada Independent is raising $200,000 by Dec. 31 to support coverage of the 2024 election.
Tax-deductible donations from readers like you fund this critical work.
If you give today,your donation will be matched dollar-for-dollar.
Give + Get Matched
Featured Videos