Major decision on net metering looms for Nevada electric regulators, with NV Energy and rooftop solar companies again on opposite sides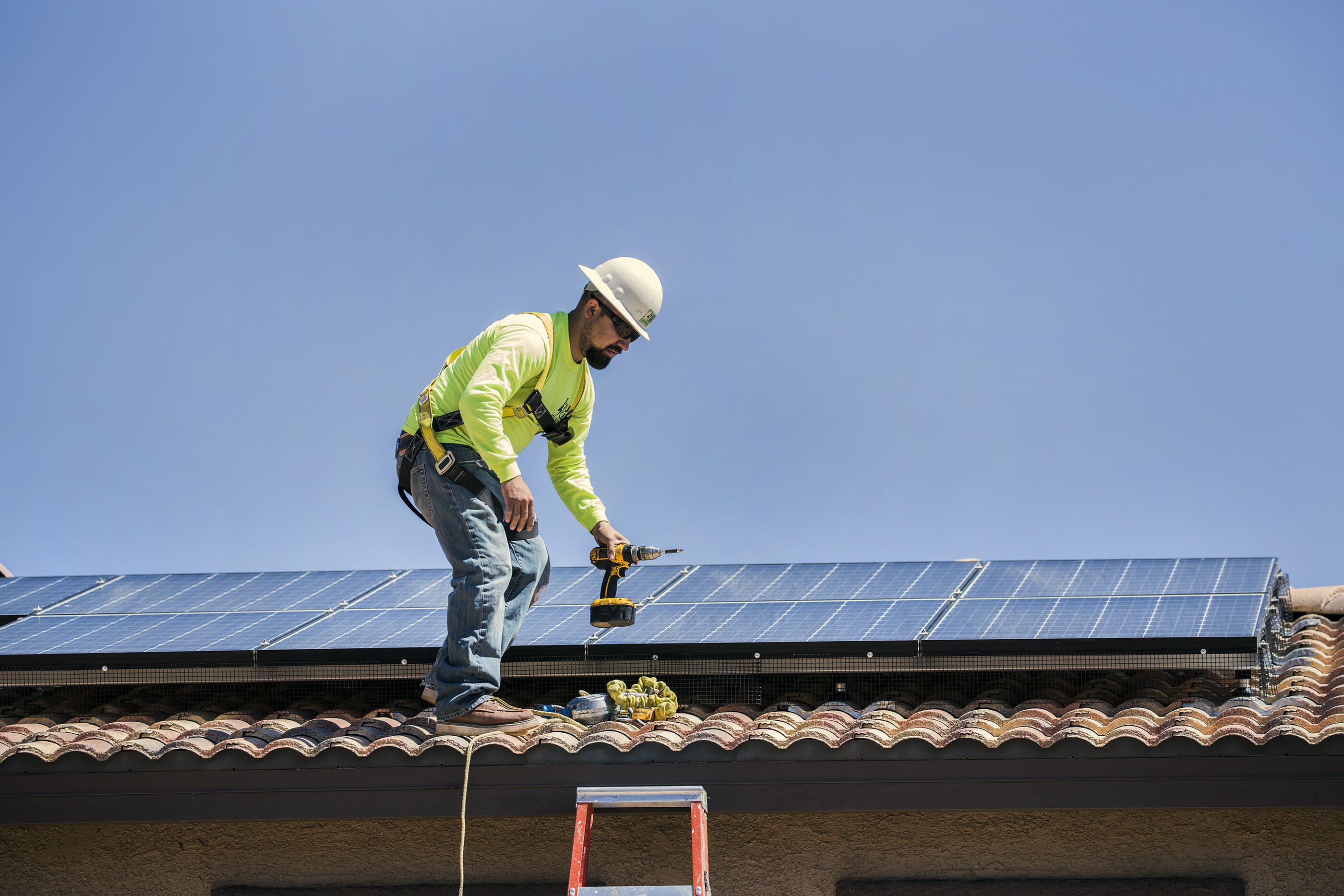 No matter what the Nevada Public Utilities Commission decides to do with rooftop solar rates this week, some section of the state's combative energy sector won't be happy.
After three days of hearings including multiple hours of cross-examinations and increasingly technical questions on the application last week, the three members of the PUC are this Friday expected to draft and vote on an order implementing long-awaited regulations and rates for net metering customers.
The vote will come directly on the deadline for action mandated by a bill passed overwhelmingly in the 2017 legislative session aimed at restoring favorable reimbursement rates for net metering customers — individuals with rooftop solar panels that receive a credit for generating more energy than they're using and placing the "excess" back on the electric grid.
It also caps off a period of contentious back-and-forth between NV Energy, solar companies and state officials not only over three days of hearings but in multiple filings and briefs made to the PUC over the last two weeks, with each side accusing the other of being more obsessed with profit over re-establishing the state's sluggish rooftop solar industry.
Unlike the previous version of net metering, which was scuttled by the PUC in December 2015 under order from the Nevada Legislature, new customers will be reimbursed at a percentage rate of the retail price of electricity for excess energy they put back on the grid. These "tranches" start at 95 percent of the retail electric price for the first 80 megawatts of installed capacity (one megawatt can power several hundred homes), and decrease on a percentage basis for each subsequent 80 megawatts until hitting 75 percent.
Though the rooftop solar industry cheered the signing of AB405 back in June as a return to form for the industry, the path since then has been less smooth. In late July, NV Energy released their 376-page application implementing the bill by proposing to modify the rate structure for all Nevada electric customers by merging them into a class with net metering applicants and raising the basic (flat) service charge on power bills with a corresponding decrease in the average volumetric charge, which is variable based on electricity use.
The application — which the utility said was the most logical way to avoid lost revenue — was sharply criticized by rooftop solar businesses including Tesla, Vivint Solar and Vote Solar, who said it would undercut their business model, and was questioned by Nevada officials as an attempt to get around to the traditional rate-making process.
After several public statements made by PUC chairman Joe Reynolds during a pre-hearing conference on the application earlier this month, an attorney for the utility went as far to declare the company's proposal "dead on arrival" during hearings on the application last week.
The four primary issues raised by NV Energy and other parties in the case in post-hearing briefs (a wrap-up of arguments made after the hearings last week) include three somewhat technical questions on how to measure and properly credit rooftop solar-generated energy that's placed back on the grid, including:
Monthly or hourly "netting" — whether to calculate the "netting period" for customers averaged out over a monthly billing period, or in real-time hourly increments

When to determine the cutoffs for each "tranche" of favorable reimbursement rates, and whether it should be done based on total applications submitted or actually installed solar panels

Public Policy Costs — a group of relatively minor surcharges on power bills that help fund a variety of programs including energy efficiency and renewable energy programs.
One of the thorniest arguments has come over the monthly or hourly netting period question. In a post-hearing brief filed by Vivint Solar, the company accused NV Energy of being "focused more on its bottom line" than in creating a successful net metering program, and said requests by the utility to implement more real-time or hourly assessment of the "netting" period would discourage the installation of rooftop solar systems.
"Vivint Solar believes that monthly netting is the single most important and impactful aspect of AB 405 to a customer and therefore to the solar industry."
NV Energy staunchly disagreed in their own filing, calling arguments made by solar companies that the language of AB405 entitles customers to monthly netting "cannot be true and in fact defies logic." The company defended the proposed use of hourly rates, saying that it would give customers more flexibility and transparency in determining the value of excess energy credits received.
"While the Legislature did intend to reestablish the 'solar market' in Nevada, there is no support for the notion that the Legislature intended to ignore the advancements made possible by customers' investment in cutting edge smart meters, and the transparency and control that real-time usage, delivery and excess generation information affords to customers in Nevada," NV Energy attorney Elizabeth Elliot wrote in a filing.
Separate from those technical issues is the larger question of how the utility can combine net metering customers with all other rate classes, which is required under AB405.
NV Energy also noted in the filing that failure to either establish "blended" rate classes with higher basic service charges as called for in the initial application, or to establish a so-called "regulatory asset" — a type of sub-account used to represent costs that are expected to be recovered in future regulatory rates  —  "an unconstitutional taking tied to an under collection of authorized revenue" that could lead to a "legal deficiency."
An NV Energy spokeswoman declined to comment on that phrase or what the company planned to do if the commission declined to follow either of the utility's recommendations.
PUC staff in their post-hearing brief recommended not making the ambitious change in rates as proposed in the initial application, but that the requirements of AB405 could be filled by "simply re-integrating" net metering customers with other customers while keeping current rates and charges in place.
A post-hearing filing by the state's Bureau of Consumer Protection reiterated the concerns that creating a new combined rate class between net metering and all other customers or creating a "regulatory asset" — both suggested by NV Energy — seemed unnecessary given existing ways to make up lost revenue.
"The granting of a guaranteed asset in this case to recombine rate classes, would separately assure and guarantee the companies additional revenue outside a general rate case, at a time they are overearning and likely prefer to not have to file general rate cases," BCP attorney Michael Saunders wrote.
Disclosure: NV Energy has donated to The Nevada Independent. You can see a full list of donors here.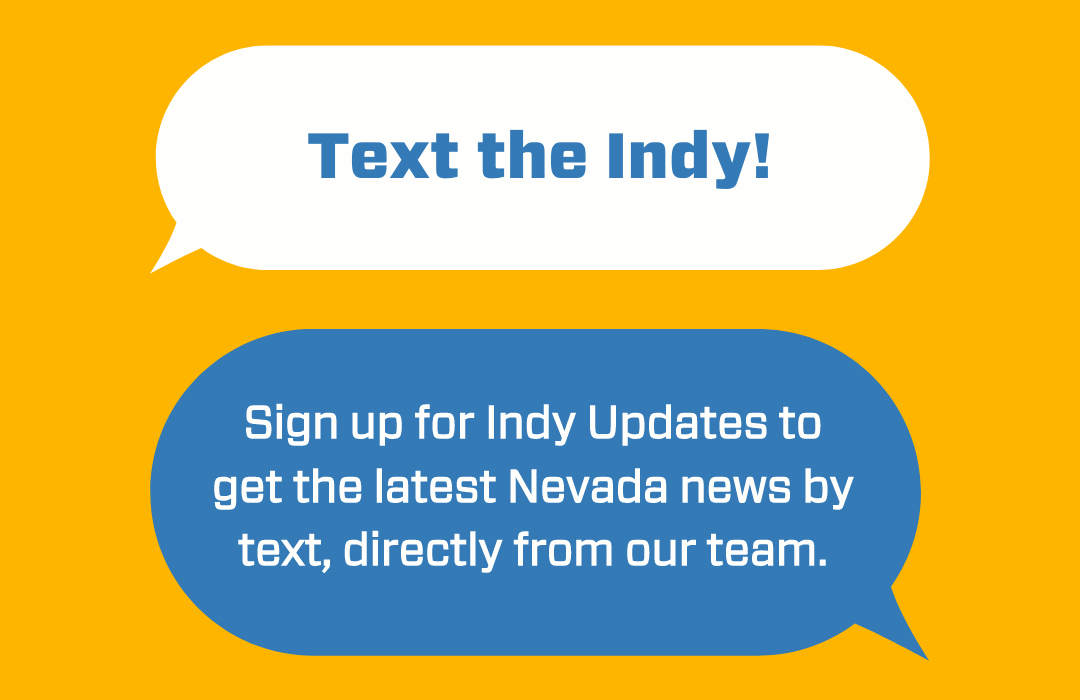 Featured Videos