Major Nevada CEOs brought in hundreds of times more in pay than average worker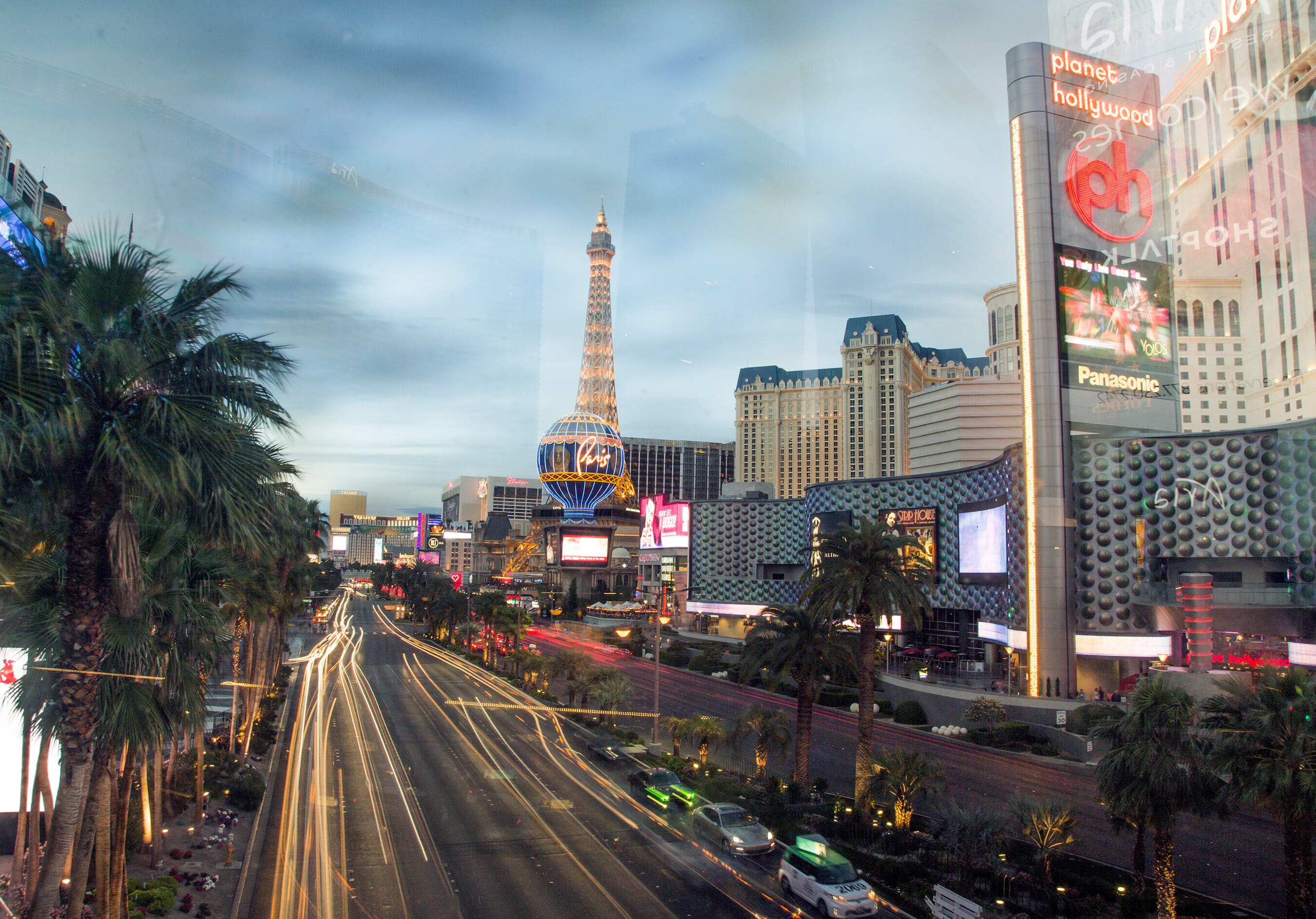 CEOs leading Nevada's largest businesses were paid hundreds of times more than their average employee in 2017 and at higher rates than leaders of other major corporations throughout the country.
Eye-popping, multi-million dollar salaries for corporate leaders are a well-documented trend, but a new requirement by the Securities and Exchange Commission for companies to analyze and compare median worker pay to CEO pay taking effect this year reveals that Nevada CEOs are in many cases paid more than double the average salary of top publicly traded companies.
The ratios themselves underly a consistent problem for Nevada, which has seen most of the benefits of the economic recovery since the 2008 recession flow to the wealthiest. The state is one of 15 that saw all income growth between 2009 and 2013 go to the top 1 percent, according to the left-leaning Economic Policy Institute, and saw a 13 percent decline in real income growth for the bottom 99 percent of individuals over the same time period.
Under the 2010 Dodd–Frank Wall Street Reform and Consumer Protection Act, publicly traded corporations are required to disclose the pay ratio between their CEO's annual compensation and the median annual compensation of all other employees. The Securities and Exchange Commission adopted a rule implementing disclosure of the pay ratio in September 2017, requiring companies to begin reporting it in early 2018.
Although the bill passed with bipartisan support, Nevada's then-congressional delegation's support for Dodd-Frank split on party lines — Democratic Sen. Harry Reid and Reps. Shelley Berkley and Dina Titus voted in favor, while Republican Sen. John Ensign and Rep. Dean Heller voted against the bill.
The pay ratios themselves are not a perfect barometer of the differences between CEO and regular employee pay. Many of the large casino companies have employees based in several countries — including Macau — where the cost of living can vary, and the companies themselves use a hodgepodge of techniques to determine what constitutes a "median" salary, which can make it difficult to compare specific businesses to another. Gaming companies also rely more on a so-called "unskilled" workforce with lower salaries, which can push the ratio comparison to company CEOs even higher.
But the required publication of the ratios shows that CEOs of companies either based or doing a significant amount of business in Nevada make hundreds of times more in compensation than their average employee.
MGM Resorts CEO Jim Murren reported a total compensation package of more than $14.5 million in 2018, or roughly 396 times the $36,785 median salary of the company's average worker. A spokesman for the company declined to comment on Murren's salary.
His neighbor on the Strip, Las Vegas Sands CEO Sheldon Adelson, also reported a compensation package in the eight-figure range — just under $26.1 million. That's a 747 to 1 ratio for the median Sands employee, who is paid an average salary of $36,785.
Adelson's salary is still small potatoes compared to his actual net worth, which Forbes estimates to be around $40.5 billion. The company, which declined to comment on Adelson's compensation, employs more than 50,500 people.
But the largest salary of any casino executive belongs to a CEO no longer heading his company — former Wynn Resorts CEO Steve Wynn. Although Wynn resigned from his role following publication of a January Wall Street Journal article accusing him of inappropriate sexual conduct, the casino magnate reported taking in more than $34.5 million from the company in total compensation over the last year, compared to the nearly $38,000 median salary of the 25,200 employees of the company.
Without an adjustment for cost-of-living for foreign employees, the company reported that Wynn's compensation was more than 909 times than the median employee. For comparison, his total compensation meant that he earned more than the yearly salary of the median Wynn Resorts employee in less than 10 hours of work.
Studies of CEO compensation indicate that all three companies pay their CEO more than the average of other large corporate leaders.
A 2017 report by the Economic Policy Institute, a left-leaning think tank, estimated that CEOs of the country's 350 largest businesses averaged around $15.6 million in total compensation in 2016, or about 271 times the pay of an average worker.
Although that number had receded from the 299-to-1 CEO-to-worker pay ratio in 2015, the report still pointed out that recent ratios ranked significantly higher than the 20-to-1 ratio of pay in 1965 and 59-to-1 ratio in 1989.
Similarly, the "Executive Paywatch" project by the AFL-CIO found that in 2016, CEOs of companies on the S&P 500 Index reported an average of $13.1 million in compensation, with production and nonsupervisory employees reporting an average salary of $37,632. The estimated pay gap for those CEOs was similarly high — 347 to 1.
Alan Schlottmann, a UNLV economics professor, said he was somewhat surprised at the relatively high level of compensation for CEOs of Nevada-based gaming companies, but wasn't surprised at high levels of total CEO pay. He said corporate governance structures are set up to continually push CEO compensation higher and higher given the lack of checks from the government and few incentives for regulators or corporate boards to tamp down on high salaries.
"We all respond to incentives," he said. "And if the incentives were to be in a system where no one says no, then guess what — no one says no."
University of Nevada, Reno economics professor Elliot Parker said that the combination of many "low-skill" positions at gaming companies, and the presence of several founders and CEOs such as Adelson and Wynn meant the gaps in pay were unsurprising.
"It would surprise me if the answers were different, if Nevada had less of a gap between CEOs and the median worker," he said.
In a follow-up email, Parker — who is married to Democratic lieutenant governor candidate Kate Marshall — noted that median incomes in Nevada are almost 10 percent lower on average than the rest of the country, which explains most of the difference in pay. Still, he noted that corporations that identified closely with the individuals who founded them tended to make a lot more money.
"We will see in time if this information informs or embarrasses boards enough to lead to change," he wrote. "I'm not optimistic about that happening any time soon."
Bob Fulkerson, the state director of the Progressive Leadership Alliance of Nevada, said in an email that he wasn't surprised to see the "most greedy" CEOs, including Adelson and Wynn, were those closely aligned with President Donald Trump. Adelson is a multimillion dollar donor to Trump and Republican candidates nationally, and Wynn served as the Republican National Committee's Finance Chair until resigning in January.
He slammed those businesses for employing "mercenary armies of highly paid lobbyists" during the Legislature to block programs that could help people with low incomes, including paid sick leave and raising the minimum wage.
"This obscene economic inequality, where some CEO's make more per minute than their workers do in a year, shows that wealthy elites view our state as their own plantation," he said in an email. "It is why Nevada has always been at the bottom of every indicator of social well-being."
Other large Nevada companies reported high levels of CEO compensation, with most reporting a pay ratio hundreds of time their median worker's salary.
Caesars Entertainment, which employees nearly 52,000 people, paid company CEO Mark Frissora a total compensation package of $23.9 million in 2017 — 601 times larger than the company's median salary of $39,869.
Boyd Gaming CEO Keith Smith received an $8.59 million compensation package last year, roughly 363 times the $23,645 median salary paid to the gaming conglomerate's 20,000 full and part time employees.
Eldorado Resorts, which operates casinos in multiple states and is based in Reno, reported a 150 to 1 pay ratio between CEO Gary Carano, who earned $3.9 million last year, and the company's 12,638 employees, who reported a median salary of $26,312.
The lowest reported ratio for gaming companies belonged to Red Rock Resorts CEO Frank Fertitta, whose $1.9 million compensation last year was 61 times the $31,721 median salary offered to the gaming company's 13,500 employees. Fertitta is worth about $2.2 billion, according to Forbes, and launched a $500 million private investment fund in 2017 after selling off their stake in mixed martial arts promotion Ultimate Fighting Championship.
Scientific Games Corporation, a gaming manufacturer headquartered in Las Vegas with just over 8,400 employees, reported a 166 to 1 pay ratio between CEO Kevin Sheehan ($8.1 million) and its median worker's salary ($48,971).
Representatives from those five companies did not respond to a request for comment on their CEO compensation levels.
Other Nevada industries outside of gaming also reported high CEO salaries, but few reported as high of pay ratios as casino businesses largely because of higher median salaries.
Newmont Mining, which operates multiple gold mines in Nevada, paid CEO Gary J. Goldberg more than $13.8 million in 2017, which was 116 times more than the median salary of $121,008 of the company's 12,500 employees.
Company spokesman Omar Jabara said in an email that Goldberg's pay ratio was lower than other companies in the materials industry and that the company's average pay was above the general industry median.
"We offer competitive wages and benefits at all of our operating sites, including support for health care, training and professional development," he wrote in an email.
Southwest Gas, which provides natural gas service for more than 2 million people in Arizona, Nevada and California, paid CEO John Hester more than $6.5 million in compensation, 79 times the median salary of $83,703.
The Blackstone Group, a New York-based private equity firm that owns the Cosmopolitan of Las Vegas, reported a pay ratio gap of 575 to 1 for its CEO, Stephen Schwarzman — though the comparison was for workers at the investment firm, not the casino. He took in more than $125 million in salary in 2018, compared to the company's median salary of $218,449.
Several major Nevada companies did not disclose their pay ratio. Neither International Gaming Technology, a publicly-traded slot machine manufacturer, nor Barrick Gold Corporation reported their ratios, as both are headquartered outside of the U.S. (Barrick in Toronto and IGT in London).
Switch, which filed its IPO last year, did not disclose its ratio. The data center giant's CEO and founder, Rob Roy, has a base salary of $1 million but reported more than $96.4 million in compensation in 2018 through more than $89 million in stock awards.
NV Energy did not reveal how much CEO Paul Caudill makes in comparison to its average worker, as the utility is owned by conglomerate Berkshire Hathaway. The company's CEO, famed investor Warren Buffett, has taken the same $100,000 per year salary for more than 25 years and has a pay ratio of 1.87 to 1 to the average salary of the conglomerate's 377,000 total employees. Forbes estimates Buffett's net worth to be around $82 billion.
Caudill's total salary is $469,000, according to documents filed with the Federal Energy Regulatory Commission.
Disclosure: Several Indy donors are mentioned in this story. You can see a full list of donors here.
Comment Policy (updated 4/20/2021): Please keep your comments civil. We reserve the right to delete comments or ban users who engage in personal attacks, use an excess of profanity, make verifiably false statements or are otherwise nasty. Comments that contain links must be approved by admin.