The 2020 Nevada primary will only be mail in ballots because of the coronavirus outbreak. (Jeff Scheid/The Nevada Independent)
Making it easier to vote protects our democracy
April 16th, 2021 - 2:00am
As the late, great civil rights leader Rep. John Lewis once said, "The vote is precious." The vote gives our communities a voice, as well as the power to enact change within our neighborhoods and across this country. Almost a year after his passing, and more than half a century after the ratification of the Voting Rights Act, however, voting rights are still under attack. We've seen voting rights go backward in states across the nation, like Georgia and Arizona. Here in Nevada, however, we have the opportunity to do the exact opposite and go forward by passing AB321 this legislative session.
Last summer, in the midst of a global pandemic that ravaged our most vulnerable communities, the Legislature passed AB4, a sweeping voting rights bill that gave our election administrators a blueprint to conduct elections during a state of emergency. The bill instructed election officials to send a mail ballot with pre-paid postage to every active, registered Nevada voter. At the same time, voters also had the option to vote in person or drop off ballots at a convenient dropbox location. When voters have options to vote in the way they are most comfortable with, our democracy is stronger and better for it; and the numbers show it. The 2020 general election had a turnout rate of 77 percent.
Now we must build on the success of AB4 by supporting AB321 so that Nevada can continue being a proud leader on voting rights. With AB321, Nevada legislators have the opportunity to make convenience and accessibility standard features for all elections to come.
AB321 would allow every Nevadan to cast a ballot in the manner that is best for them without the inconvenience—or for many communities, a burden—of paperwork or extra steps. AB321 still provides the voters the opportunity to vote in person or to deliver ballots to a dropbox of their choice. One of AB321's star provisions enshrines vote-by-mail into law, while giving voters the ability to opt out. With the exception of those who opt out, the bill means counties will automatically send a mail ballot with pre-paid postage to active, registered Nevada voters, something Nevada voters ended up loving: For the 2020 general election, 690,548 Nevadans voted by mail. That's 48 percent of all Nevadans who cast a vote. This is a huge deal, considering that only less than 9 percent of Nevada voters voted by mail in 2018.
Unfortunately, voting by mail has been politicized when it's truly about accessibility and convenience for all voters. Numbers show that when we send ballots to every active voter, more voters across every political party decide to participate in elections.
Although vote by mail is convenient for many Nevadans, there are still aspects of mail ballots that must be included to ensure greater accessibility. Thankfully, AB321 has other provisions to do just that. For voters with disabilities, those who cannot read or write, or those who are 65 years of age or older, AB321 allows an individual to assist the voter with marking and signing the ballot. The bill does the same for ballot delivery, allowing voters to authorize an individual to deliver their mail ballot on their behalf. This is an especially beneficial component for voters who are ill, home-bound, or live in rural areas, including Native American voters who live on reservations.
AB321 is not solely about expanding voting rights to Nevadans; it is also about protecting the security of our elections. By requiring counties to update their voter registration lists on a monthly basis, AB321 would ensure that our voter lists are properly maintained and that our elections are conducted with the most up-to-date information available. Provisions of the bill would also better prepare our election officials for an expanded mail ballot intake process. AB321 establishes official standards for mail ballot signature verification, as well as requiring all election staff to complete a thorough signature verification training on a yearly basis. To ensure transparency, this bill would also commission a panel of Nevada voters to oversee the entire verification process. There is a myth that expanded vote-by-mail would threaten the sanctity of our elections. On the contrary, AB321 would only make our electoral process much safer and more secure at all levels.
Nevada is fortunate to have voting rights champions, like AB321 bill sponsor and Assembly Speaker Jason Frierson, within the ranks of the Legislature. Alongside other voting rights legislation, like this year's AB432 to expand automatic voter registration, we can consolidate the Silver State as a national leader in voting rights.
Emily Persaud-Zamora is the executive director of Silver State Voices (SSV), the 501(c)3 civic engagement coordination coalition in Nevada. SSV also leads Let Nevadans Vote, a voting rights coalition ensuring fair and equitable elections through advocacy, community outreach, and voter education.
Please join us for
IndieTalks: The rise of nonpartisans in Nevada
Tuesday | May 25, 2021 | 5:00 p.m.
Thank you to our sponsors and host venue: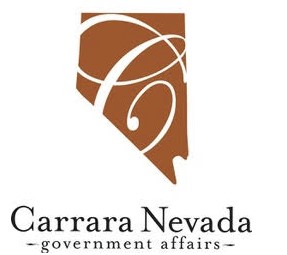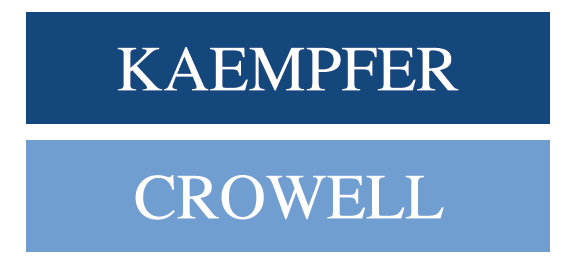 Comment Policy (updated 4/20/2021): Please keep your comments civil. We reserve the right to delete comments or ban users who engage in personal attacks, use an excess of profanity, make verifiably false statements or are otherwise nasty. Comments that contain links must be approved by admin.