Members of the delegation, Trump pay tribute to Oct. 1 deceased and survivors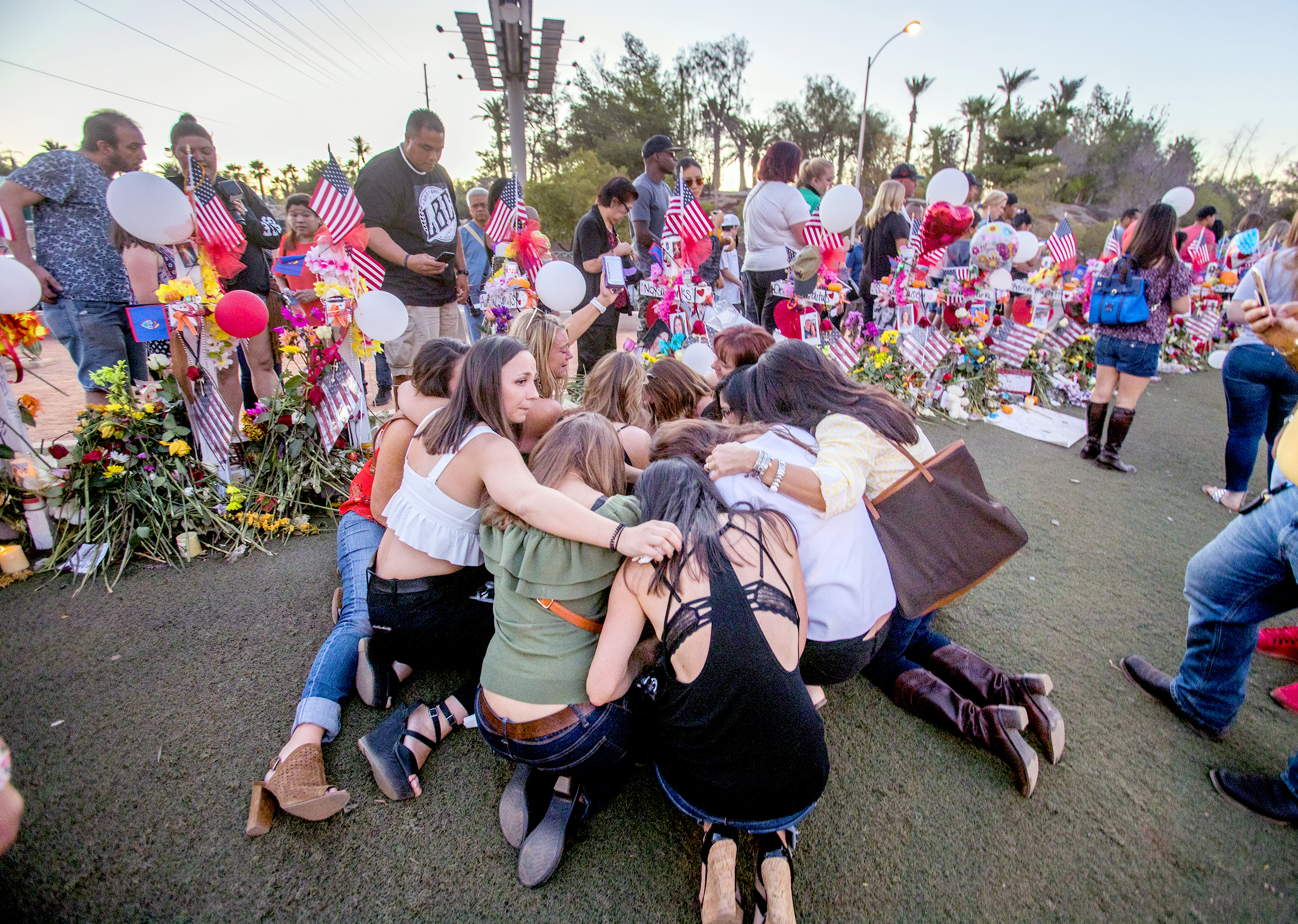 On the first anniversary of the Oct. 1 shooting in Las Vegas, members of the state's congressional delegation and President Donald Trump paid tribute to the city and the indelible tragedy it survived.
"All of America is grieving for the lives lost and for the families they left behind," Trump said Monday as he announced a new trade deal with Mexico and Canada. "To all of those families and to the people of Las Vegas, we are with you."
Fifty-eight lives were lost and more than 850 people were injured after Stephen Paddock shot more than 1,100 rounds from a 32nd-floor window of Mandalay Bay into the crowd at the Route 91 Harvest music festival. It was the deadliest mass shooting in modern U.S. history.
Sen. Catherine Cortez Masto, a Democrat, spoke on the Senate floor Monday when she reflected on the tragedy and those whose lives were profoundly affected. She also read aloud the names, age and hometown of all 58 who perished so that they will appear in the Congressional Record.
"I'll never forget going to the family reunification center where families were looking for their loved ones or waiting for calls from the coroner," Cortez Masto said, adding that she will always remember speaking to one couple as they heard that their daughter did not make it.
Along with the deceased, she spoke of the time survivors will need to heal both physically and emotionally.
"Fifty eight innocent lives ended on Oct. 1, but thousands more were changed forever," she said. "We must keep the survivors in our minds and in our hearts as they heal from their injuries, both visible and invisible, and get back on their feet."
She also praised the efforts of first responders who sought out the danger while others fled.
Cortez Masto and Sen. Dean Heller sponsored a resolution memorializing the tragedy, which was approved by the Senate last week.
Heller, who spoke on the tragedy last week, issued a release Monday reiterating his sentiments. "Las Vegas is resilient, and together, we will continue to be Vegas Strong," he concluded.
The tragedy also focused the nation's attention on a federal ban of bump stocks, which allows semiautomatic weapons to fire more rapidly through the use of recoil and were found attached to 12 firearms in Paddock's hotel room.
At his press conference Monday, Trump said that his administration was "almost done" promulgating a bump stock ban. "We're knocking out bump stocks," he said.
The rule is being reviewed by the White House Office of Management and Budget, which has 90 days to review the Bureau of Alcohol, Tobacco, Firearms and Explosives-drafted proposal, according to an ATF spokesperson.
But Rep. Dina Titus, a Democrat, took issue with the president's bump stock comments and prefers Congress to pass a ban. "President is claiming that he 'knocking out bump stocks.' He is either lying or naive," she said on Twitter. "You can buy them today. Meaningful action requires a change of law. The ATF has been clear about that."
Titus, and other Democrats, have argued that the ATF does not have the authority to ban bump stocks. The ban being developed by the White House is seeking to re-classify the devices similar to that of machine guns, which the government does regulate under the 1934 National Firearms Act. But Titus believes that any regulation would be challenged in the courts and that Congress needs to act to give the authority to the ATF to effectively ban bump stocks.
"I helped author the Closing the Bump Stock Loophole Act to give ATF the authority it needs, but Republicans have blocked it. Extreme gun groups know Trump's moves won't stand up in court. This is nothing but smoke and mirrors and delay," she said on Twitter.
Titus co-authored an op-ed in the Las Vegas Sun on Monday calling for action to prevent gun violence.
Members of the state's House delegation participated in events back in their districts with the chamber in recess until after the November election.
Rep. Ruben Kihuen, a Democrat, issued a release detailing his thoughts on the incident. "I have spoken on the House Floor 58 times about each individual who was killed at Route 91," he said. "I have also spoken about what Congress needs to do to prevent another tragedy like this from happening." He also attended remembrance events in Las Vegas.
Democratic Rep. Jacky Rosen, who also attended Oct. 1 events Monday, spoke on the House floor last week."So many families in Las Vegas and across the nation are still grieving from this unspeakable tragedy," she said.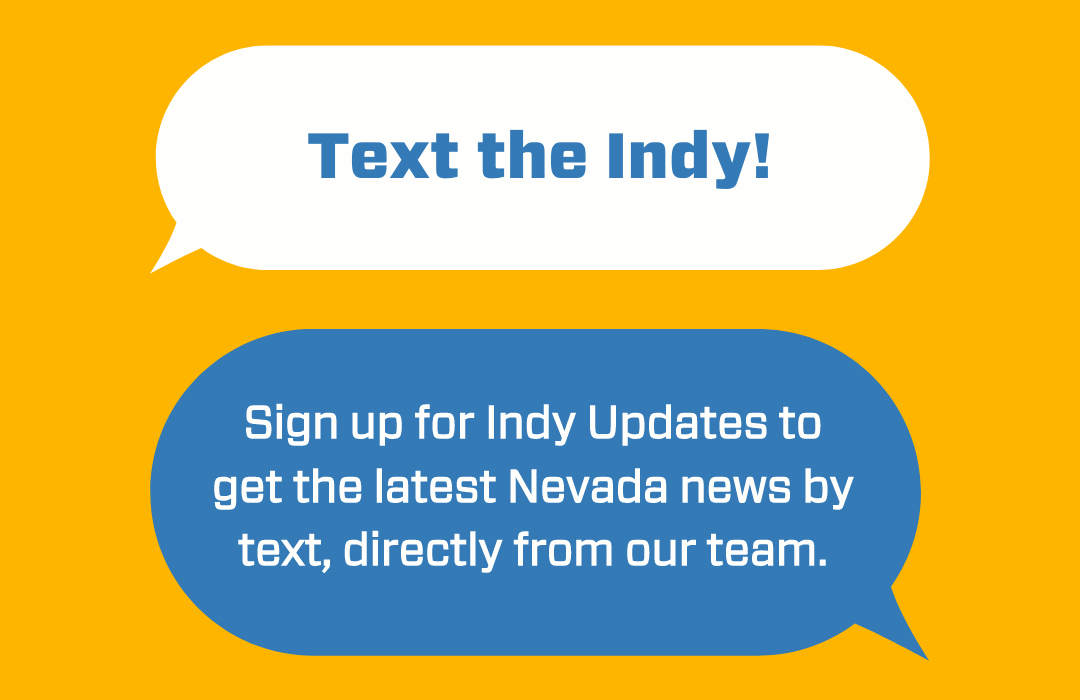 Featured Videos
Comment Policy (updated 4/20/2021): Please keep your comments civil. We reserve the right to delete comments or ban users who engage in personal attacks, use an excess of profanity, make verifiably false statements or are otherwise nasty. Comments that contain links must be approved by admin.