Metro should stop helping ICE through 287(g) program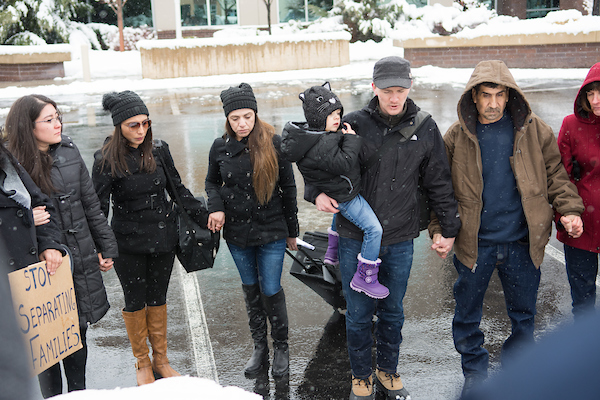 by Laura Barrera
As an immigration lawyer, I regularly conduct information sessions with community groups. Some of the most common questions I get, and the most difficult to answer, pertain to one issue:  Will immigrants be safe if they call Las Vegas Metro Police?
Teachers, social workers and doctors have sought my reassurance that their patients or students won't be targeted for deportation if they call the police to report violence or a dangerous situation. I've struggled with how to answer that question. I believe people should feel comfortable calling the police, and I would never want to discourage someone from seeking help.
However, the answer to this question has become increasingly clear in recent months. Based on my experience working as an immigration attorney in Las Vegas, I cannot offer any reassurance that a phone call to Metro will not result in immigration detention or deportation.
I work at one of the only free immigration legal service providers in Las Vegas. Our phone number is one of very few on a list given to people who end up in Immigration and Customs Enforcement (ICE) detention in Southern Nevada. The phone calls we receive from ICE detainees give me a unique and devastating insight into immigration enforcement in the valley.
Over the last few months, the calls have been coming in more and more frequently. We often get several per day, and at times our receptionist struggles to keep up. A few months ago, when a call came in from someone who was in immigration detention as a result of unpaid traffic tickets, it was tragic, but felt like an anomaly. But those calls are increasing in frequency to the point that they aren't surprising anymore. Many of the people who find themselves in that heartbreaking situation have no criminal record beyond the unpaid tickets.  
Through my work in the community, I have recently heard stories from immigrants who are so frightened when they see a Metro patrol car driving behind them that they will pull into the nearest parking lot to let the patrol car pass, sometimes going as far as to call family or a friend for a ride because they are afraid to continue driving even if they have a valid driver authorization card. What if a taillight is out, or they forget to use a turn signal? They fear that they may never see their family again if they commit a small traffic infraction.
For immigrants in cities where the police work with ICE, a traffic stop can result in deportation. It can and does happen here in Las Vegas, all the time.
In Las Vegas, our police work with ICE in two related but distinct ways. First, they honor ICE detainers on people they arrest. This means if there is an outstanding order of deportation against someone, the police hold that person beyond the point that they would normally be detained and actively coordinate with federal immigration officers to send the person to an ICE detention center to be processed for deportation. This is a voluntary activity for local police. In fact, around the country, many courts have found that this practice violates the Fourth Amendment protection against unreasonable search and seizure. But it happens at jails run directly by Metro, like the Clark County Detention Center and the City of Las Vegas Jail.
The second way that Metro works with ICE is that they actually help choose people for ICE to target through a controversial law enforcement partnership known as the 287(g) agreement. This means that even if someone does not have an outstanding deportation order, Metro can still choose to transfer them to ICE detention and start deportation proceedings.
Sherriff Joe Lombardo insists that "only the worst of the worst" are processed through the 287(g) program, but in reality that is not how it always plays out.
I've personally talked to immigrants through the glass divider in the attorney visitation room at Henderson Detention Center, where ICE contracts detention space, and whose only offenses were misdemeanors — such as obstructing a public sidewalk, or solicitation — and who landed in ICE detention and found themselves in deportation proceedings as a result of being arrested by Metro and processed through the 287(g) program. In Nevada, misdemeanors can and do lead to arrests. Unpaid tickets can and do lead to bench warrants. And for an undocumented immigrant, any arrest can lead to ICE, because of the partnership with Metro.
Even more disturbing is that through this partnership with ICE, in some cases, crime victims are being deported. This is because there are a variety of situations in which crime victims, as well as perpetratorsm are detained by police. When both parties are U.S. citizens, this is of little consequence, and the victim will usually be released after the police determine what happened and who was at fault. However, if a crime victim is undocumented, the consequences can be dire.  
Merely being arrested can trigger the processes detailed above ,even if charges are never filed and the police determine the immigrant was not at fault, or the person is found innocent in court. This is because the Department of Homeland Security has designated all undocumented immigrants as enforcement priorities for ICE. This means that sometimes calling the police will result in the detention and deportation of crime victims.
None of us should feel okay about that.
This is not the role police are meant to play in a community. Metro can't stop ICE from enforcing the Trump Administration's cruel and unreasonable immigration priorities, but they don't need to do it for them. Metro should stick to keeping the people of Las Vegas safe. In a city like ours, where immigrants and mixed-status families are a large and integral part of the community, working with ICE is in direct conflict with that mission. We will all be safer when everyone feels comfortable calling the police — and that cannot happen as long as Metro is working in partnership with ICE.
Disclosure: Joseph Lombardo has donated to The Nevada Independent. You can see a full list of donors here.
Laura A. Barrera is a Bernstein Fellow and attorney at the Thomas & Mack Legal Clinic at the UNLV William S. Boyd School of Law.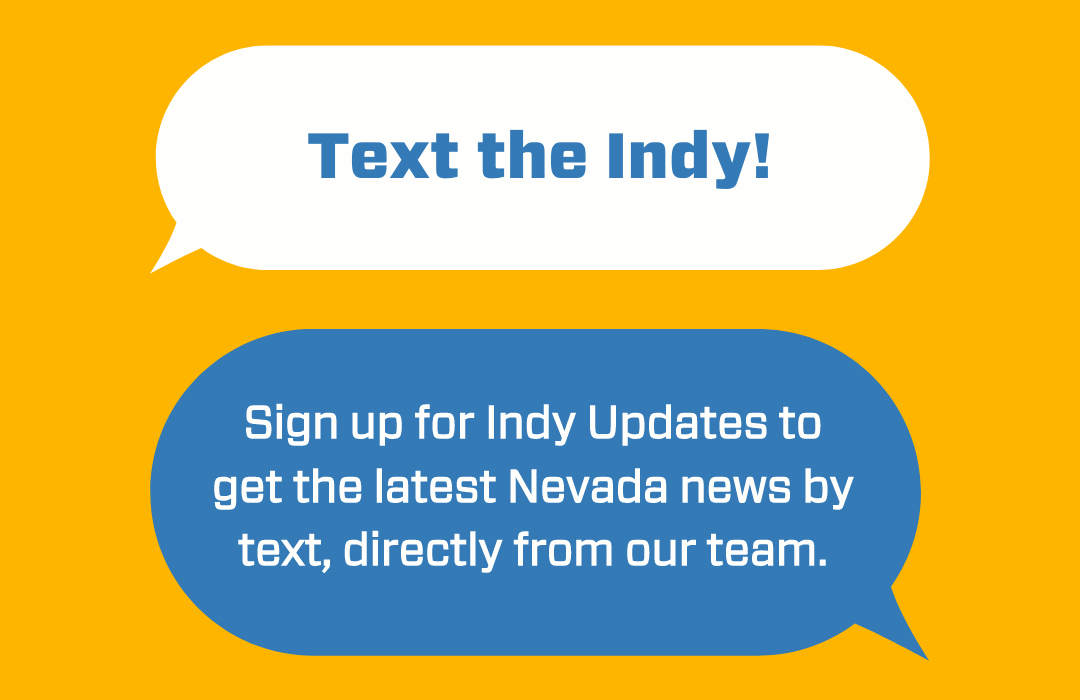 Featured Videos