Near the Colorado River, a landscape held sacred by tribes gets national protection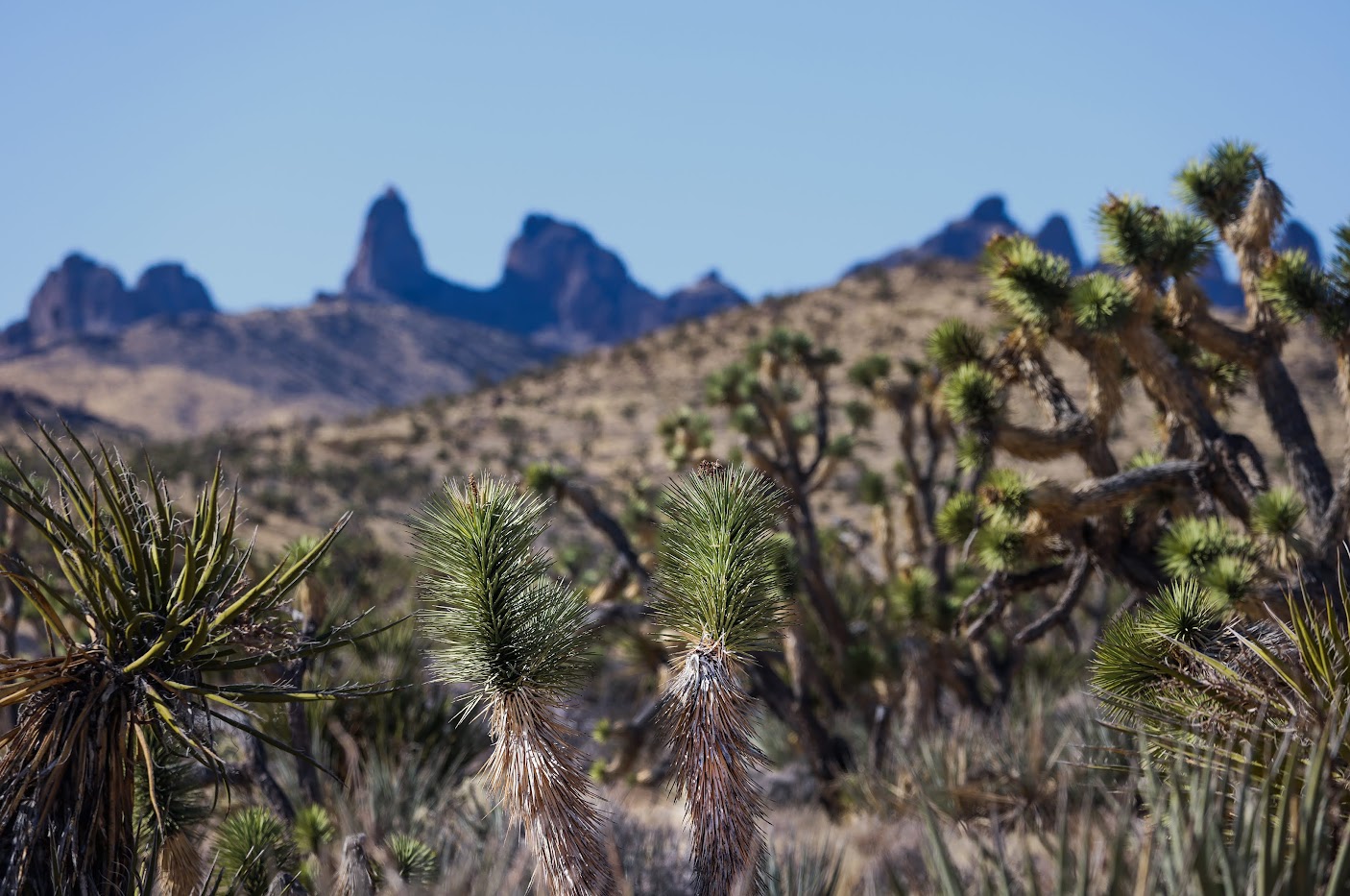 At sunset, viewed from the craggy outcroppings near Avi Kwa Ame, the Colorado River cuts the desert as it runs toward the town of Laughlin. Viewed from above, the river — which sustains life across the Southwest — looks like a blue line against the dusty brown valley surrounding it.
It was a short winter day and the landscape was quiet as the sky moved from the harsh sunlight of the afternoon to dim shades of orange, purple and red, fusing into twilight. Avi Kwa Ame, the Mojave name for Spirit Mountain, is a sacred and foundational place for Yuman-speaking tribes.
Soon, this land will get additional protection as a national monument.
This week, President Joe Biden is expected to sign a proclamation designating Nevada's fourth national monument. Biden's commitment to designate the monument, which he announced at a Tribal Nations Summit in November, comes after years of discussions and negotiations at the local level and in Washington, D.C. But the push to protect the area was decades in the making.
"It's our place of creation," Timothy Williams, chairman of the Fort Mojave Indian Tribe, said in an interview in December. "It's our centerpiece of existence. It's the one place that we can go to to still maintain a spiritual connection to this area. And so that's why it's so important for us."
Much of the land surrounding the proposed monument boundary already has been protected. In California to the west, there is the Mojave Wilderness, Castle Mountain National Monument, the Mojave National Preserve and Mojave Trails National Monument. And to the east lies the Lake Mead National Recreation Area, which surrounds the Colorado River in Nevada and in Arizona.
Yet in between these layers of protection, there is a gap. About 450,000 acres of land on both sides of U.S. 95 and around the town of Searchlight are managed by the federal government for multiple uses and have fewer long-term protections, even as pockets of sensitive habitat in this area have faced increasing pressure from large-scale solar and wind projects in recent years.
Organizers say conserving this area, which covers several diverse Mojave Desert ecosystems, from the valley floor to mountainous peaks, would protect sacred land and petroglyphs, as well as help wildlife whose sustenance relies on the ability to migrate across large open spaces.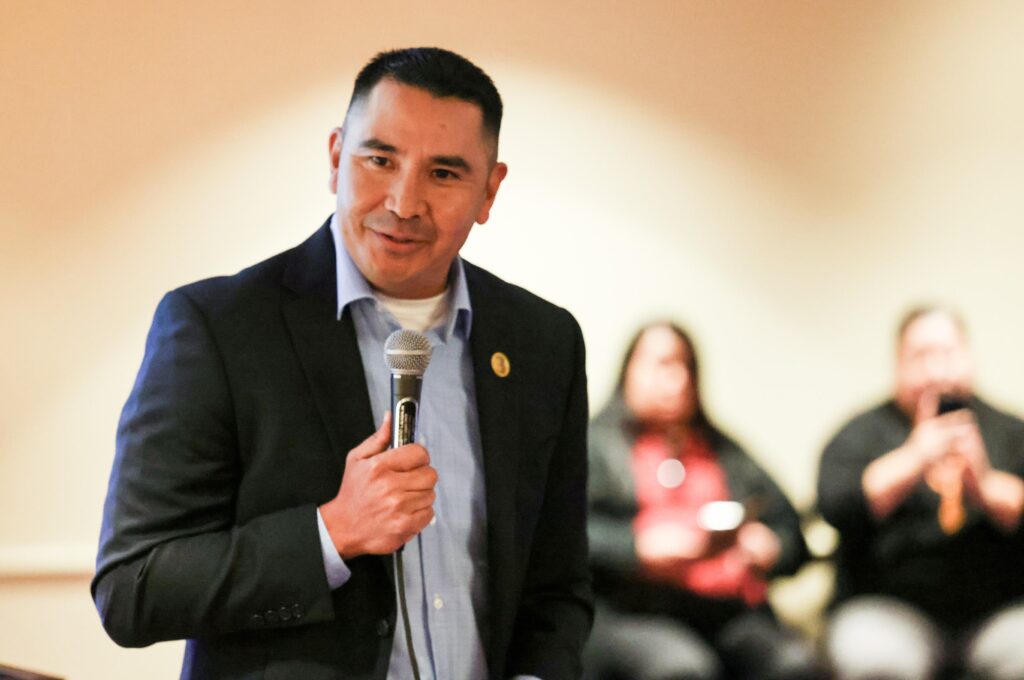 Over the last century, human activities and development have disrupted the landscape of this area, from Arizona to the southern tip of Nevada and into California, often at a steep cost to Indigenous communities who have long relied on the land and water. Transmission lines and roads bisect the desert. Dams muted the flows of the Colorado River and changed the land around it. The Mojave are known as 'Aha Makhav, which translates to "the Water People."
At a meeting last year in Laughlin, elders and tribal leaders emphasized that history and their connection to the land. Jaymee Moore, a councilwoman of the Colorado River Indian Tribes, noted that the Avi Kwa Ame monument was a needed step to guard against future impacts.
"Our tribes have watched as machinery has destroyed artifacts [and] cultural sites left here by our ancestors," Moore said. "We have watched archaeologists gather those artifacts in utility buckets and permanently separate it from the land and to be stored in distinct curated facilities.
We cannot sit back and watch development desecrate one of our most sacred places."
The roughly 700-square-mile monument, a landmass larger than the Las Vegas Valley and more than half the size of Rhode Island, would start south of Boulder City, running about parallel with the Colorado River toward the I-15 and extending almost as far as Laughlin near the state line.
For decades, Alan O'Neill, a Las Vegas conservationist and former superintendent of the Lake Mead National Recreation Area, has thoroughly documented the landscape that will fall within the monument. He's explored backcountry roads that reveal an environment, which shifts with elevation as Mojave yucca and Joshua trees give way to pinyon and juniper. From the highway, these plants look like specks. Up close, they form an ecosystem. For O'Neill, this inspires awe.
"Here you have a place unlike any place in Nevada, and I'm fairly familiar with the state, where you have an opportunity with one action to connect all these already protected areas," he said.
After working in Glacier National Park in Montana, O'Neill moved to Las Vegas in 1987 to lead the national recreation area and was immediately taken by the surrounding Avi Kwa Ame. Early on, he initiated a consultation process with Native American tribes to help ensure Avi Kwa Ame was listed as a Traditional Cultural Property on the National Register of Historic Places in 1999.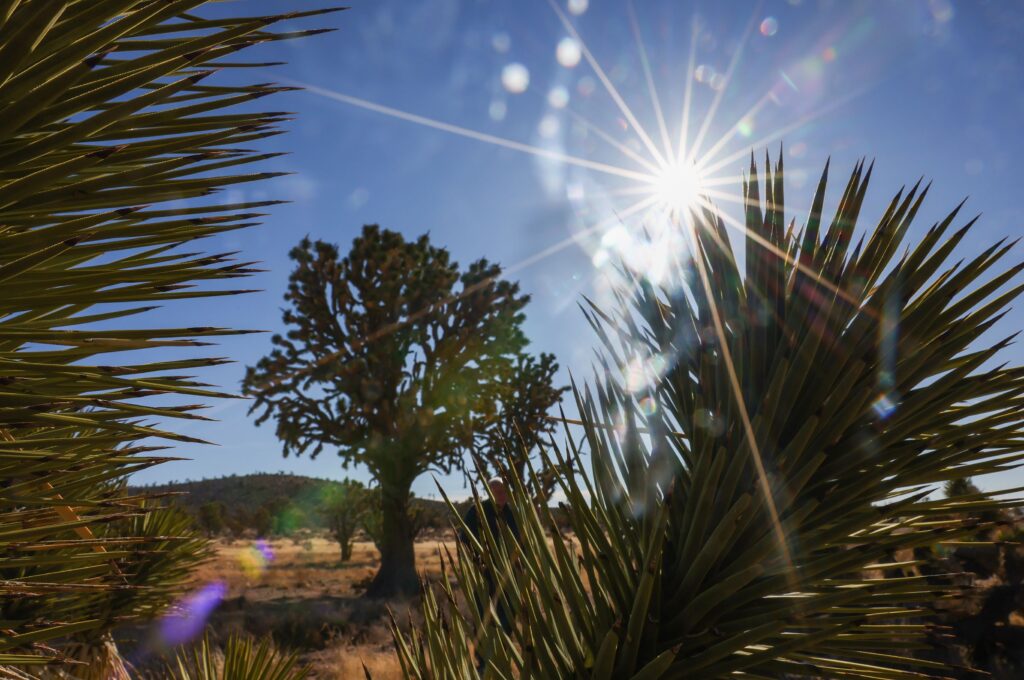 But, as he drove through a mountain pass leading into Searchlight, O'Neill said the process, though a move in the right direction, was deficient: It limited protections to only one area and excluded surrounding lands held sacred by several Native American tribes. It had little teeth.
The national monument is intended to close that gap, protecting hundreds of thousands of acres surrounding Avi Kwa Ame, a spiritual landscape for tribes since time immemorial.
Williams, the chairman for the Fort Mojave Indian Tribe, said he is interested in co-stewardship to give the tribe an increased role in any decisions the federal government makes on the land.
"One of the huge parts in the plan is the possibility of co-stewardship, where you can actually have Mojaves over there and they can help in monitoring the land," Williams said in December.
In a statement earlier this month, Taylor Patterson, the executive director of the Nevada Native Voters Alliance, said the tribes "have been disappointed by broken promises from the federal government before, but we are hopeful next week will be the beginning of a new chapter."
There are a few ways to create a national monument. Congress can designate a monument on federal land or the president can proclaim an area as a national monument using the Antiquities Act, which President Theodore Roosevelt signed into law in 1906. Biden used the act late last year to establish the Camp Hale-Continental Divide National Monument in Colorado.
But increased protections are not always immediate after a monument has been designated. It can take months, and even years, for federal land managers to develop a plan to oversee the area. For Gold Butte National Monument, designated in 2016, that process remains ongoing.
Avi Kwa Ame campaign organizers have said their hope is the federal government will not wait to create a management plan. Over more than two years, organizers have built a broad coalition that outlined proposed boundaries for the monument. Their supporters include Native American tribes, conservationists, artists and local residents who live and recreate in the area. The towns of Laughlin, Searchlight and Boulder City, in addition to Clark County, also backed the proposal.
The area in and around the proposed monument boundary faces persistent threats as a slice of a regional landscape, near the Colorado River, that has been extensively altered over the years.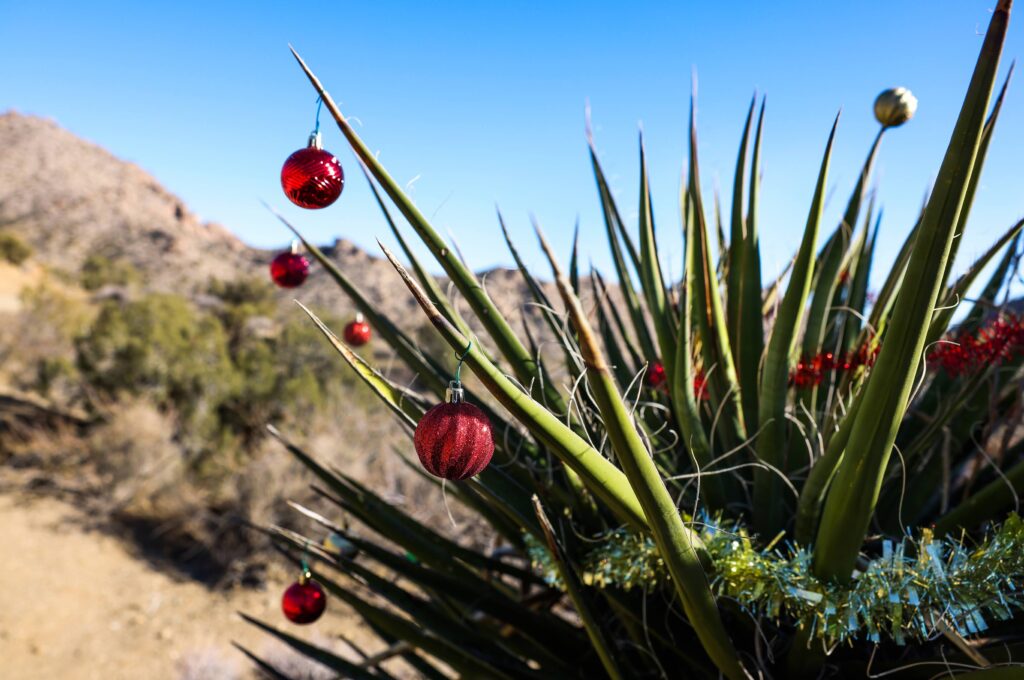 Recent plans for a roughly 30,000-acre wind energy project on the west side of the monument prompted major concerns about turbines, hundreds of feet high, disrupting an environmentally sensitive area filled with a large-growth Joshua tree forest. In late 2018, federal land managers rejected the plan and classified a similar wind energy proposal in 2021 as a "low priority."
The land faces other threats from human activity — some stemming from a lack of education, understanding of the area and the resources to enforce existing land rules. During the holidays, an area that abuts Avi Kwa Ame, known as Christmas Tree Pass, is often littered with debris as residents adorn trees with shiny red ornaments and shiny plastic Mardi Gras beads (In January, a group of 40 volunteers, including from off-road groups, helped clean the debris).
Williams said petroglyphs in areas such as Grapevine Canyon have been worn and rubbed off, especially in heavily trafficked areas. Through co-stewardship, he said he hopes the tribe could help better protect the landscape and educate the public by bringing its knowledge to the area.
Last year, Rep. Dina Titus (D-Las Vegas) introduced federal legislation to advance the national monument proposal forward, outlining a proposed management plan. The bill contemplated the creation of an advisory council, comprising at least 11 members from local governments, six of whom would represent tribal communities with a historical connection to the monument land.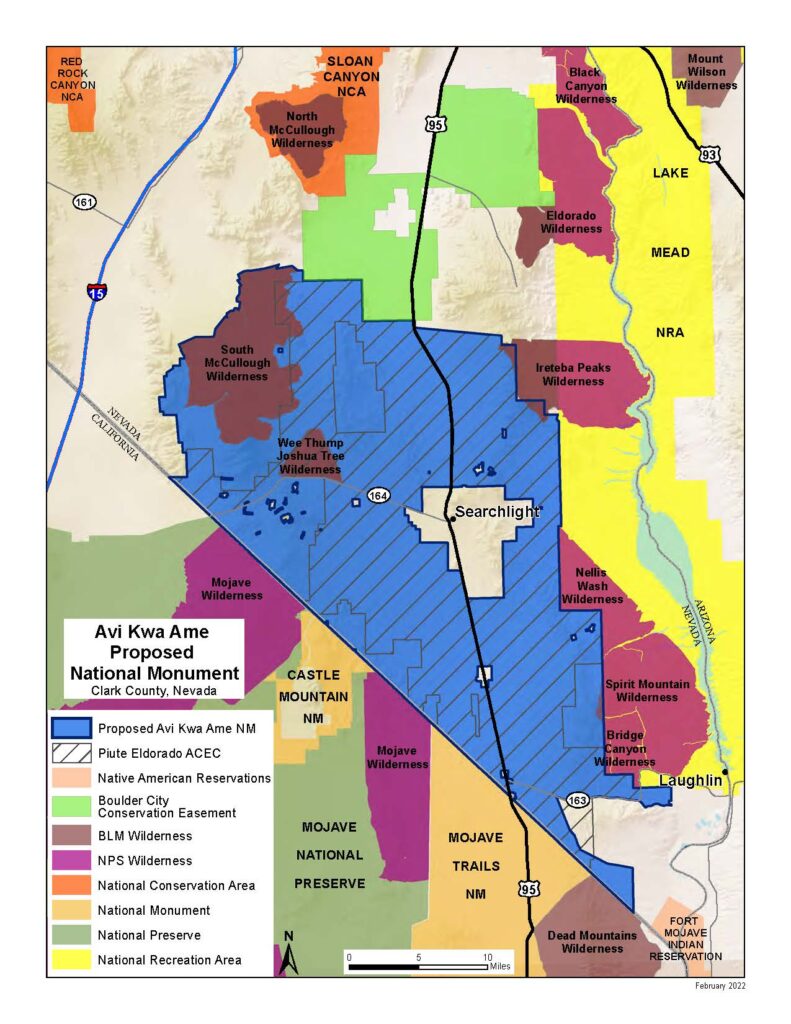 Setting the proposed monument's boundaries was a challenging process because, as Williams said, "we don't put boundary lines on our land." The final proposed map, however, incorporated a large area that included habitat for a range of ecosystems and considered a range of input.
Even after tribal nations and monument organizers finalized the proposed boundaries, energy developers, including a solar company, pushed to exempt certain areas from the final monument map, noting a 2,500-acre project (2,000 acres of which overlap with the proposed boundaries) would rely on existing infrastructure, E&E News reported. But organizers said the project would block access to sacred springs, undercutting the effort to provide landscape-scale protections.
Work on the monument culminated with visits from top U.S. Department of Interior officials who oversee federal public land. In September, Interior Secretary Deb Haaland visited the proposed monument and the head of the U.S. Bureau of Land Management, Tracy Stone-Manning, heard public comment at a November meeting in Laughlin with more than 200 people in attendance.
The Laughlin meeting marked a final stage of extensive community organizing. Starting in 2021, just as COVID-19 vaccines were becoming more widely available, Kim Garrison Means began knocking on every door in Searchlight, a town of about 350 people, for face-to-face meetings about the monument proposal. The campaigning, she said, began in people's living rooms.
Sitting near one of the larger trees in the Wee Thump Joshua Tree Wilderness, which would be included within the proposed monument, Garrison Means and O'Neill said the monument map is a compromise. There are already large-scale solar projects north of the monument outside Boulder City and another project is slated to go in south of the protected monument boundary.
Russell Kuhlman, the Nevada Wildlife Federation's executive director, said the monument "lays the groundwork for identifying how important our desert landscapes are and how vast they need to be," adding that "you can't protect one part of desert and think that's going to be enough."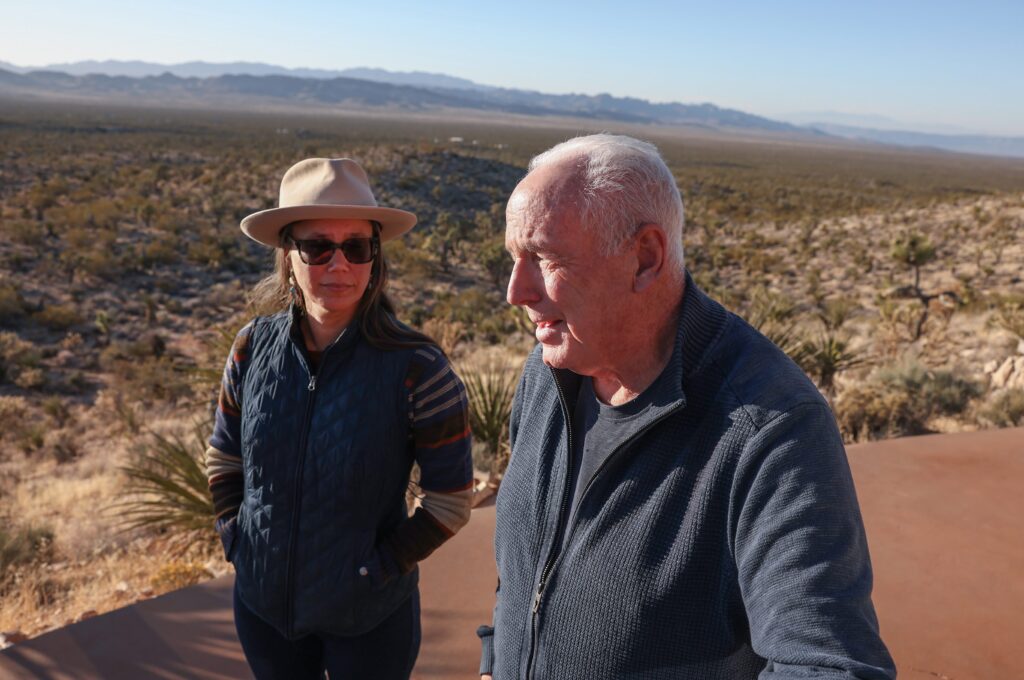 Garrison Means, an artist and owner of the nearby Mystery Ranch, recalled her family moving to Searchlight in the 1960s, when the area's economic fortunes still relied heavily on ranching and mining. Even as those activities have faded and cattle have been taken off the range, the town has remained, largely because of the land — a place to experience nature and recreate.
"The obstacle, in this case, was that people don't know how public land policies work," she said in December. "In the past, those policies have worked against our communities and taken away things and had an economic impact in the negative. So [residents had a] very understandable skepticism about a federal land protection being the answer to our local problems."
She made the case that the monument would protect what everyone values about the land. The organizing, she said, has been rewarding because people outside the town of Searchlight are experiencing the Mojave Desert in a way that runs counter to how it has often been perceived.
"There's a whole mythology about the desert and Nevada — about it's a wasteland or there's nothing out there to protect, so it's a convenient place to do whatever you want," she said. "It's like the Don't Ask, Don't Tell mindset. And that's not what we experience living in this landscape. So we are, in fact, experiencing great joy that other people are coming here and appreciating it."
The collaborative aspect of the organizing, bringing together tribal communities and residents of the local towns around the area, has been "an amazing journey of healing and trust," she said, one that has been achieved, in part, through hosting art exhibitions across Southern Nevada.
Having spent parts of her childhood growing up near Searchlight, Garrison Means said, is "how I understand the world is through this environment." In addition to helping plan art exhibits on the monument, she hosts local artists at the Mystery Ranch as an ecological retreat and studio.
The ranch is tucked away in the foothills of the mountains, within the east side of the proposed monument, which will encircle their land. On the late December day, intense flickers of sun were beginning to set on the ranch, illuminating a lanky cholla, making it look like a large desert lamp.
Adrianna Chavez, a Las Vegas-based artist who was staying at the Mystery Ranch, said the expanse and empty horizon provided her with time and space to simply breathe and process.
"It really just changed my perspective on desert life and desert views," Chavez said, looking out at the area. "The beauty of it all. What life can be pulled out. What beauty can be pulled out."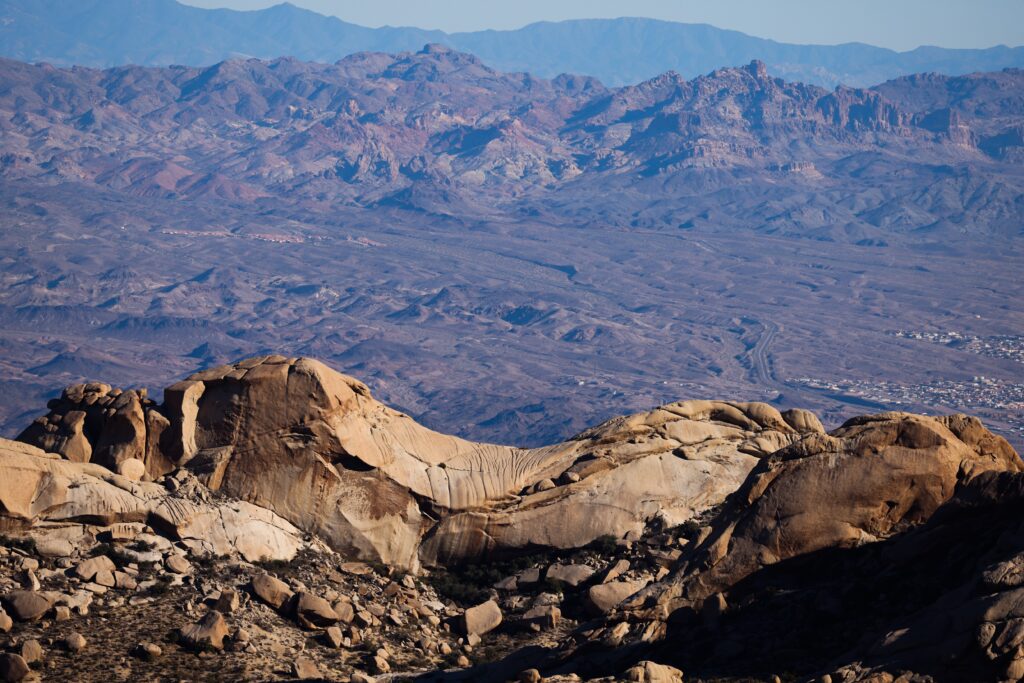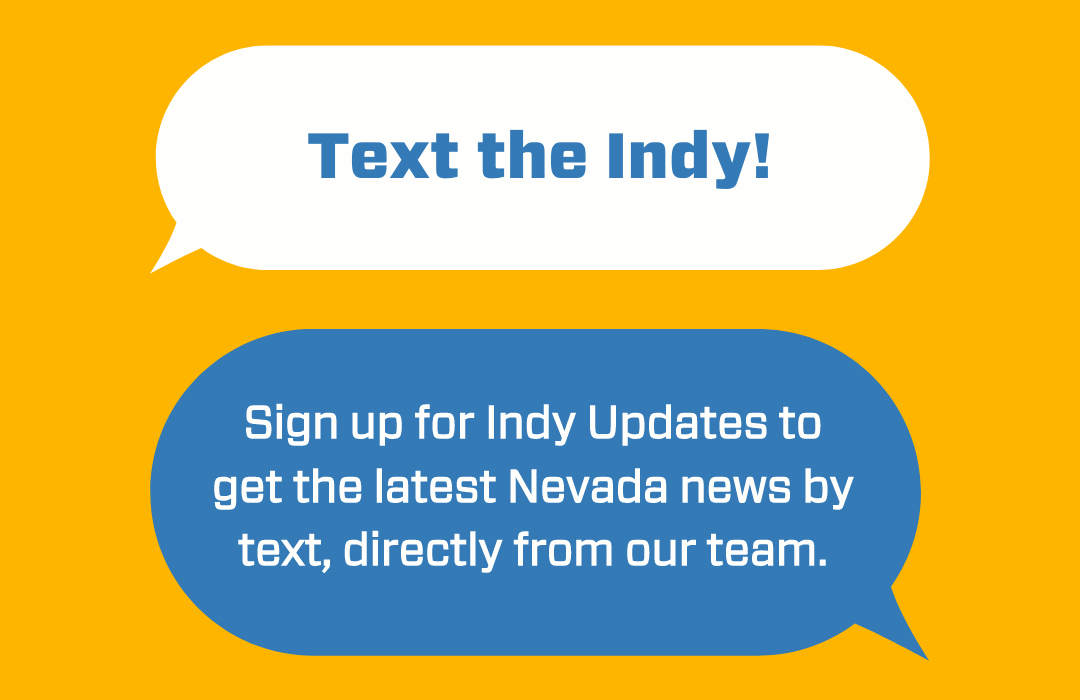 Featured Videos
Comment Policy (updated 4/20/2021): Please keep your comments civil. We reserve the right to delete comments or ban users who engage in personal attacks, use an excess of profanity, make verifiably false statements or are otherwise nasty. Comments that contain links must be approved by admin.