Networking group for Latinas helping Vegas mom reach her entrepreneurial dreams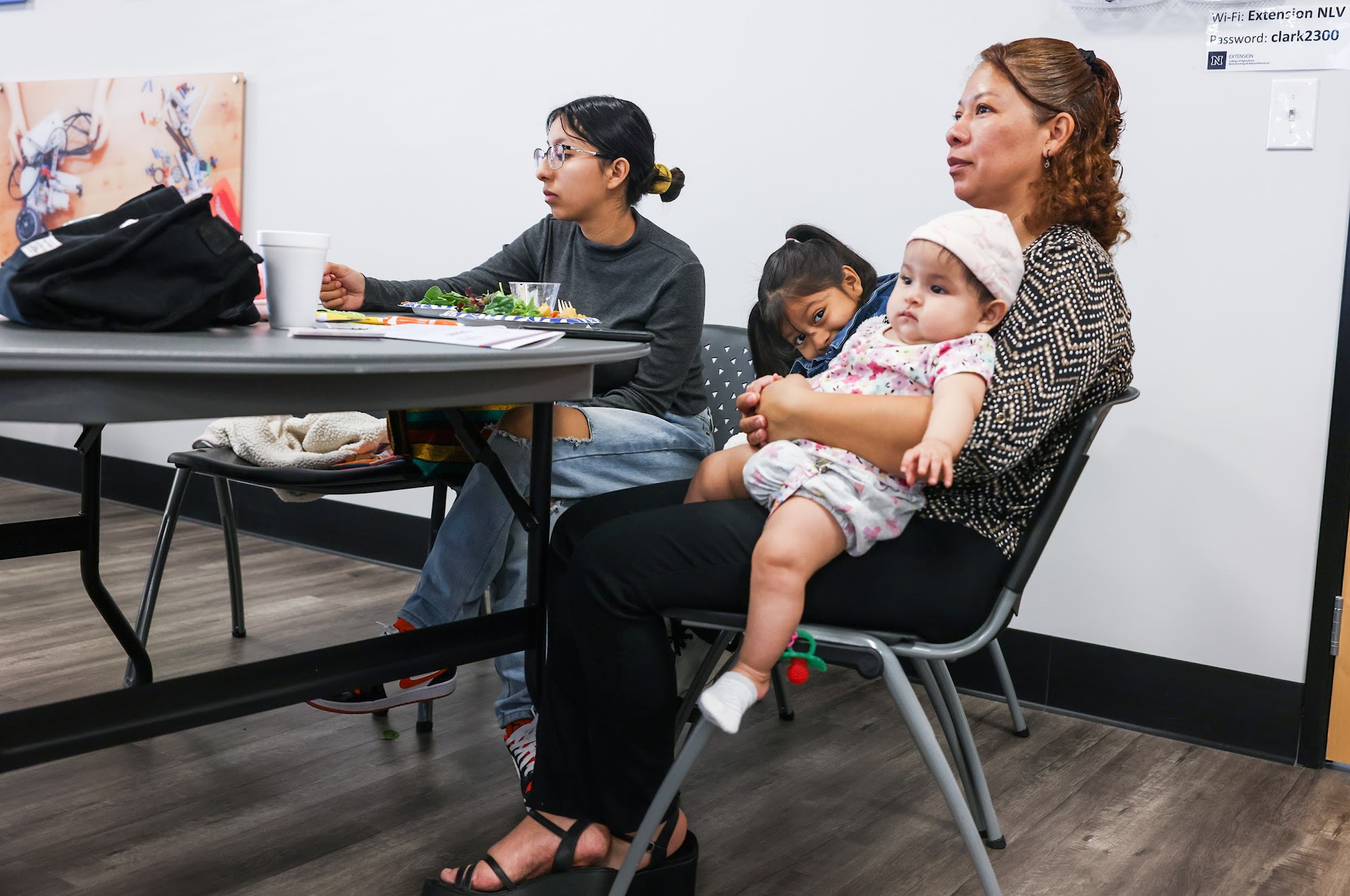 In 2009, Mariana Miranda and her husband, Miguel, moved their growing family to Las Vegas from Mexico in search of better opportunities, not just for their kids but for themselves.
Thirteen years later, Miranda, a mother of four, said her sacrifices and efforts have paid off as her two older children attend college and she is able to care for the younger two while building a party decoration business — a goal that's a work in progress thanks to a series of Spanish-language entrepreneurial classes she's attending in Las Vegas.
Miranda grew up in Estado de México, near the country's capital, surrounded by small-business owners, including her own mom who ran a convenience store that started out as a candy shop.
"I would go downtown and I would see all the businesses and say to myself, 'Wow, that's terrific. That's something I'd like to have some day,'" Miranda said in Spanish.
She started her business, Lexamar (a name derived from combining her family's initials), just over a year ago after leaving the workforce during the pandemic to better support her two younger children, she said. Her then-11-year-old son would often stay at home by himself to do online schooling because the babysitter didn't have Wi-Fi, she said, but he struggled to focus in class.
"I would then leave the little one with the babysitter but she would refuse to eat while there," Miranda recalled. "It was very sad seeing them like that. And finally we said, 'This can't keep going, they need attention.'"
Miranda and her husband came to the conclusion that his income from working in construction could keep them afloat for the time being and she could focus on the kids and herself.
Some friends introduced Miranda to the free online and in-person courses that UNR Extension provides as part of the College of Agriculture, Biotechnology and Natural Resources to offer "practical education" to the community.
Miranda took advantage of being an early riser to take the online courses before getting on with her day, she said. In one of the entrepreneurship classes Miranda attended, the main project was to come up with a business plan, which gave her a boost to get Lexamar running, she said.
"I thought, 'What do I like to do?' and then it hit me — I love decorating. I often decorate and put together my family's parties and I hadn't seen this type of service before," Miranda said. "The hardest part of building a business has been not knowing where to start … The courses have been so helpful."
Miranda puts together balloon arches, centerpiece arrangements and decor for birthday and graduation celebrations. Since being in business, she said she's had to learn who her customer is and leverage that — she's not catering to the child whose party she's putting together, but the adults who are planning it.
According to the U.S. Small Business Administration, nearly one in four new businesses is Hispanic owned. And annually, about 5 million Hispanic-owned businesses contribute more than $800 billion to the nation's economy.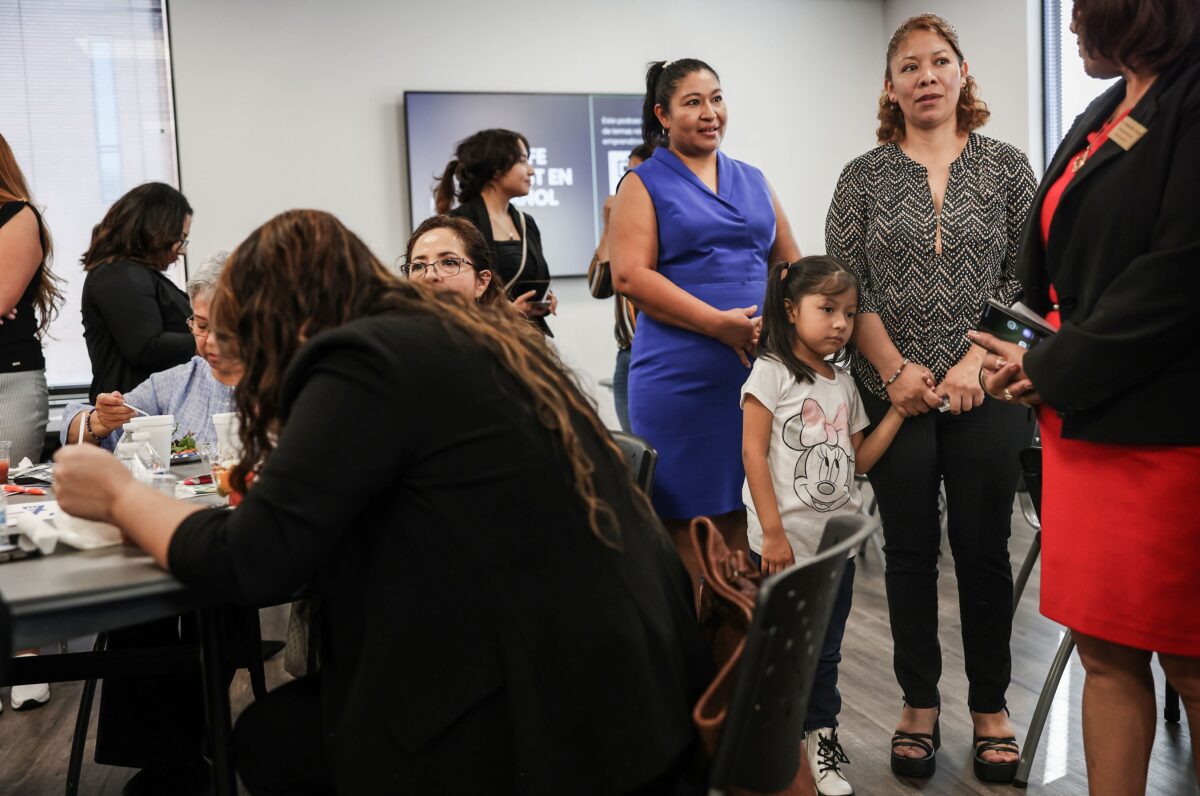 Last month, Miranda was one of the around 100 women at the inaugural UNR Extension Latina entrepreneurs breakfast held in Spanish, "Conectando con Cafecito" (Connecting with Coffee), in Las Vegas, hoping to network with other small-business owners.
Reyna Mendez, a business development instructor with UNR Extension, said the monthly breakfast is a way to create an encouraging environment for Latina small-business owners and have the opportunity to follow up with them on their business journeys.
"People show up to events, they get information, but there's not really someone who follows up … The commitment of this breakfast is to serve as a point of union between all these groups that are all separated, each one doing their own thing," Mendez told The Nevada Independent. "This place is a space for [women] where they can raise their voices, where they can get answers, where they feel that they have the support and trust … and access to resources."
The breakfast is co-sponsored by the Latin Chamber of Commerce and hosts guest speakers who discuss topics affecting Latina entrepreneurs, including immigration, taxes, finances and marketing.
Mendez garnered inspiration for the meetups from her mom, who opened her own restaurant successfully without having access to the resources that are available today. She added that Latinas can grow their business by themselves, but "together we can do more."
"[My mom] was able to make it work with what she had, but why not make it easier for the entrepreneurs that are still to come?" Mendez said. "We won't get it all, we won't change everything, but at least we can give a head start to the up-and-coming small-business owners."
A 2021 report by the Ewing Marion Kauffman Foundation found that approximately 0.34 percent of the Nevada population started a business each month, meaning that an average of 340 out of every 100,000 adults became entrepreneurs every month. And the Stanford Latino Entrepreneurship Initiative reported that before the pandemic, about 40 percent of all Hispanic business owners were women.
Miranda said her goal is for Lexamar to not just be a hobby but keep growing, perhaps evolving into a go-to balloons and party decorations shop or becoming an event venue and partnering with fellow entrepreneurs.
While some days she feels discouraged that she isn't getting clients, Miranda said her family has played a big role in keeping her spirits up — from her husband and daughters reminding her they're proud of her and that they'll always support her, to her son's enthusiasm to someday be the DJ at her events.
"Sometimes I feel like giving up, but they're my inspiration. And I like when my children join me at events because I feel like they leave with a sense of purpose," Miranda said. "We never stop dreaming. We are women with the whole world in front of us."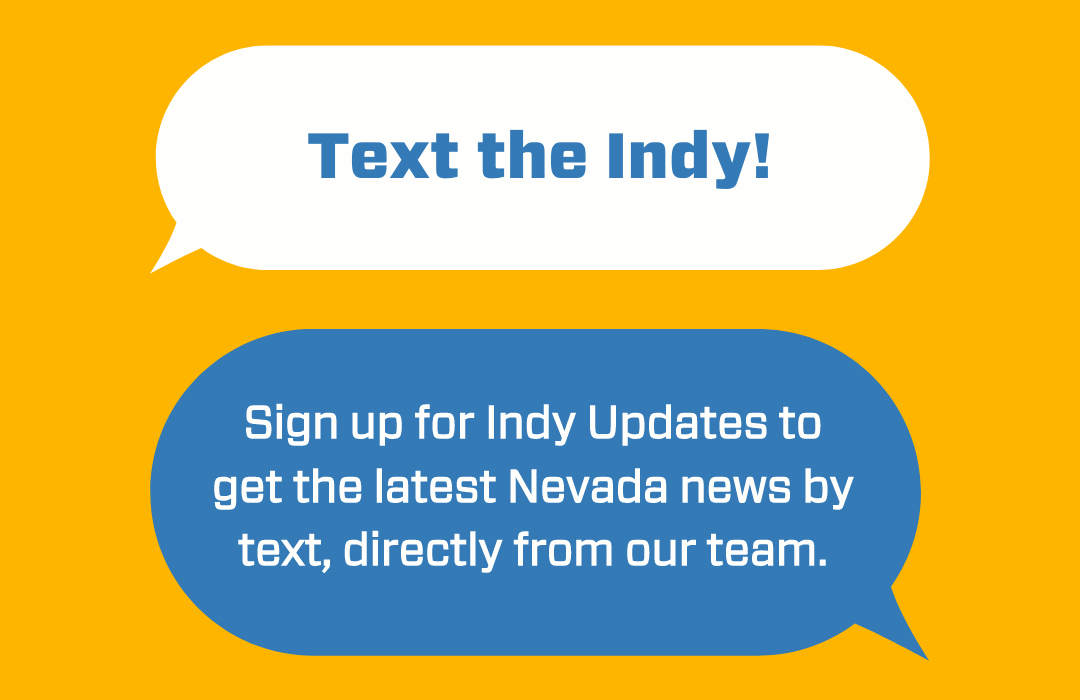 Featured Videos
Comment Policy (updated 4/20/2021): Please keep your comments civil. We reserve the right to delete comments or ban users who engage in personal attacks, use an excess of profanity, make verifiably false statements or are otherwise nasty. Comments that contain links must be approved by admin.