Nevada business interests make their case to Congress for COVID-19 liability protection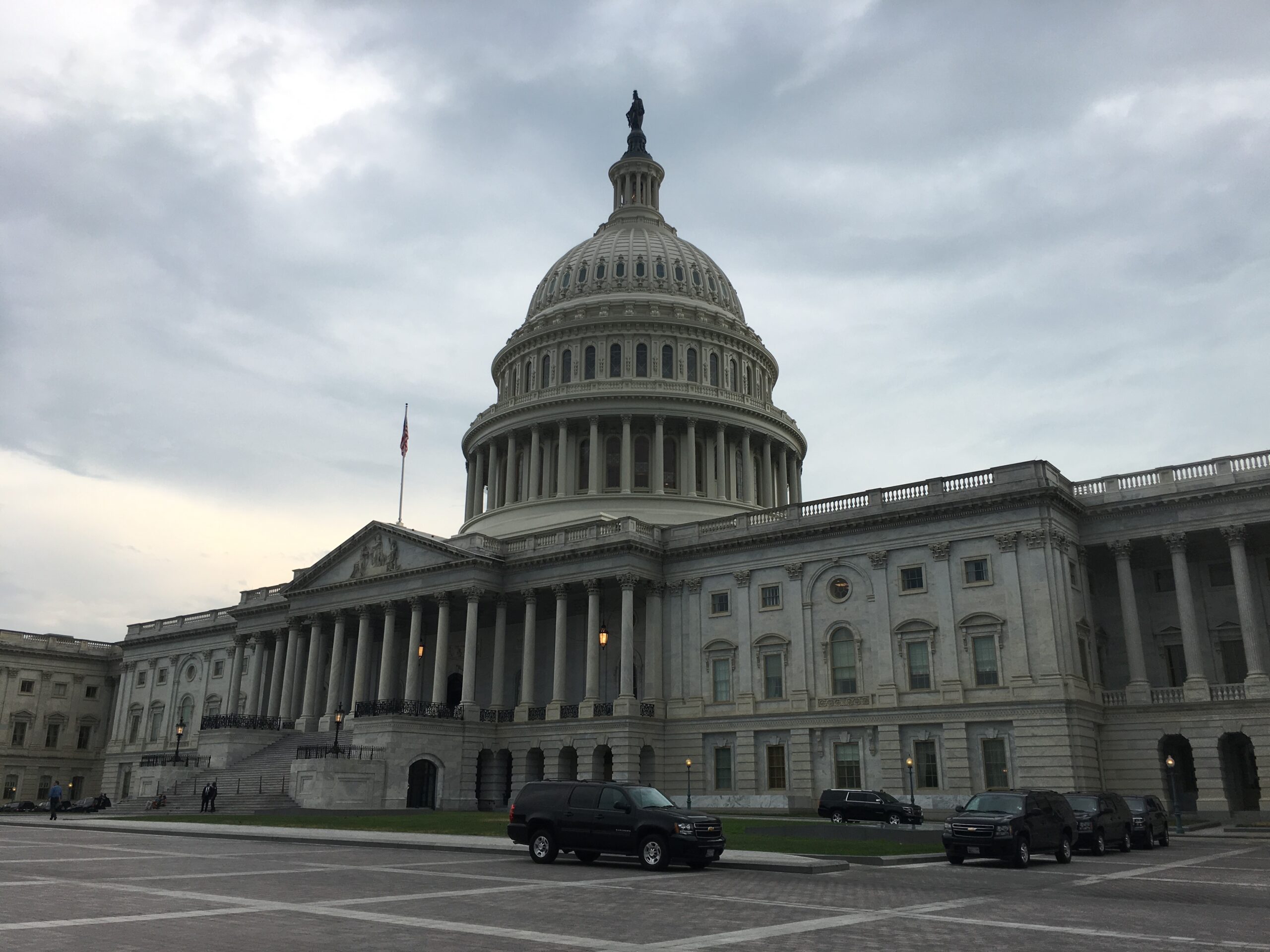 Following guidelines recently issued by Gov. Steve Sisolak for a phased re-opening of the state's economy, Nevada businesses are looking to the federal government for protection from customer and worker lawsuits should they contract COVID-19, the illness caused by the novel coronavirus.
"There's just this concern that it's now a very broad liability issue," said Randi Thompson, state director of National Federation of Independent Business Nevada, the state arm of the national small-business advocacy organization.
Supporters of including liability protection in the next coronavirus relief got a boost from Senate Majority Leader Mitch McConnell, who has pledged that "if there's any red line, it's on litigation." But liability-protection opponents, including unions and trial lawyers, are pushing Democrats to resist that effort.
An NFIB survey of its members nationally showed that 70 percent said increased liability is among their major concerns about re-opening. The issue is that lawsuits cost money to settle or fight, and many small businesses already operate on low cash reserves and thin margins.
"It'll put businesses out of business, bottom line, especially small businesses," Thompson said.
One Las Vegas business, Nacho Daddy, initially required workers to sign a waiver affirming that the business would not be held legally responsible if the worker contracted COVID-19. Nacho Daddy ultimately forwent the waiver after a public backlash.
NFIB Executive Director Karen Harned said the Nacho Daddy scenario underscores the need for legislation.
Paul Moradkhan of the Las Vegas Chamber of Commerce said that businesses want the assurance that, if they are following federal, state and local safety guidelines, they will not be liable if a customer or worker catches COVID-19.
"It's not just for us, it's for every state. Every business community across the country is trying to get clarity and direction on what they have to do to do the right thing to protect their employees and customers," Moradkhan said.
The Las Vegas chamber signed on to a letter Wednesday from a coalition of chambers to every member of Congress calling on them "to pass timely, temporary and targeted liability relief legislation to provide businesses a safe harbor from unwarranted lawsuits."
Harned added that while the issuance of federal guidelines would help some bigger businesses, NFIB wants its members, which average 10 employees or fewer, to have the flexibility to do what's safest for their businesses.
"We are always skeptical—if not hostile—to one-size-fits-all policies, and when it comes to making your workplace safe for customers and employees, I definitely think that's the case," Harned said.
"We just don't want every business having to be held to some gold standard to ensure that they're not sued because that gold standard may not work for them, may not make sense, they may not even know how to implement it," Harned continued, adding that as long as a business is making a good-faith effort, "that really should be enough."
The NFIB released a list of principles that it would like to see inform any legislation, including having the workers' compensation system handle claims from workers alleging they contracted COVID-19 while on the job and shielding businesses from liability from customers or third-parties unless they can prove the business knowingly failed to develop and implement a reasonable plan for reducing the risk of exposure to COVID-19 — and that the failure caused the injury.
The push comes as Sisolak is looking to transition to Phase Two of the state's reopening plan after successfully completing Phase One, in which businesses such as restaurants and hair salons were allowed to open on a restricted basis. At a recent press conference, Sisolak said that it was too early to know what the reopening of those businesses had done to infection metrics or when the state will move to the next phase, but he said health indicators are pointing in the right direction.
As businesses in Nevada and other states make their case to Congress, enacting liability protection will not be easy as the issue touches on a political fault line that divides Democrats and Republicans.
Labor unions, which tend to support Democrats, have raised concerns about providing liability protection that they argue could threaten the safety of workers. Trial lawyers, who also typically back Democrats, have also opposed liability protection. The American Association for Justice, a trial lawyer interest group, commissioned a Democratic polling firm earlier in May to help make their case. The poll that showed that 64 percent of respondents said they opposed giving companies such immunity.
Good government groups such as Public Citizen contend a federal liability shield would trump state laws that protect consumers and workers.
Business owners, for their part, often tend to back Republicans, and McConnell has made liability protection a top issue for the GOP in the next relief package.
"We are very, very, very happy that Senator McConnell has taken such a strong stance on that because we think it's critical to the success of getting the economy going and businesses re-opened," Harned said.
Speaker Nancy Pelosi has said she has no red lines, leaving open the possibility of a deal on a package that includes a liability protection provision. The $3 trillion HEROES Act, the Democrats' latest effort to pass another relief measure, included a provision requiring the Occupational Safety and Health Administration (OSHA) to develop and issue a temporary final standard to protect employees from workplace exposure to the virus.
The partisan split also shows up among members of the delegation when they and their offices were recently asked about the issue.
Rep. Mark Amodei, the state's only congressional Republican, said that if a business is complying with the Centers for Disease Control (CDC) guidance, it should be protected.
"If you've done that, then quite frankly, that doesn't mean you get out of jail free, but it should go a long ways toward going, unless you got something that says that they should have known that wasn't good enough in a situation, that ought to be, you know, they did the best they could," Amodei said.
He also the Legislature should weigh in. "Quite frankly, it's a state issue," Amodei said. "States have done all sorts of tort reform and if you don't believe me ask the insurance companies because their rates differ by what the rules are in a state."
His view differed with that of Rep. Dina Titus, who believes worker safety should be paramount.
She said she's heard about the need for liability protection from the restaurant and franchise interest groups "but you've got to protect the workers," Titus said.
"Protecting the company from the workers, I think is not going to go very far with the Democratic majority in the House," Titus said.
Other members were more circumspect.
Rep. Susie Lee said those "who have proven to be negligent by needlessly putting workers, families, and consumers' lives at risk must be held accountable. At the same time, there is a difference between negligence and the initial uncertainty surrounding this unprecedented pandemic."
"Any language limiting liability in upcoming COVID-19 relief deals must first acknowledge and differentiate between those who lacked credible information on the true threat of the coronavirus, and outright negligence from those who understood the threat and failed to take appropriate action to mitigate its spread," she continued, adding that liability protection should be coupled with strengthening workplace safety standards for airborne diseases.
Rep. Steven Horsford, who did not directly say whether he supported or opposed liability protection, said he was put off by McConnell's attempt to use the issue as leverage "with the need to provide more relief and especially assistance to families, workers and businesses."
Earlier this year, McConnell had said he would not support funding for states and localities in the next package and recommended that they seek bankruptcy protection. He later said he would only agree to state and local funding if the package also included liability protection.
"I understand not getting your way and having to talk things through," Horsford continued. "But...you can't start off saying 'let the states go bankrupt' and then move to 'I will only consider something if it has liability.'"
Sens. Catherine Cortez Masto and Jacky Rosen both said they've been in touch on the issue with the state business community, but also were noncommittal.
"She continues to have discussions with her colleagues, hear from businesses and vital industries in state, and engage with the insurance industry to evaluate potential bipartisan legislative solutions on the issue," Cortez Masto's office said.
Rosen's office said the senator "has been participating in a number of discussions with Nevada's business community to hear about the challenges and concerns around liability issues that business owners are facing in the wake of COVID-19. Senator Rosen is working hard to help secure PPE and other critical resources for health care and frontlines workers in Nevada as the state starts to lift restrictions in place as part of its Phase One planning."
The Nevada Independent is raising $200,000 by Dec. 31 to support coverage of the 2024 election.
Tax-deductible donations from readers like you fund this critical work.
If you give today,your donation will be matched dollar-for-dollar.
Give + Get Matched
Featured Videos