Nevada delegation united behind Israel with war on horizon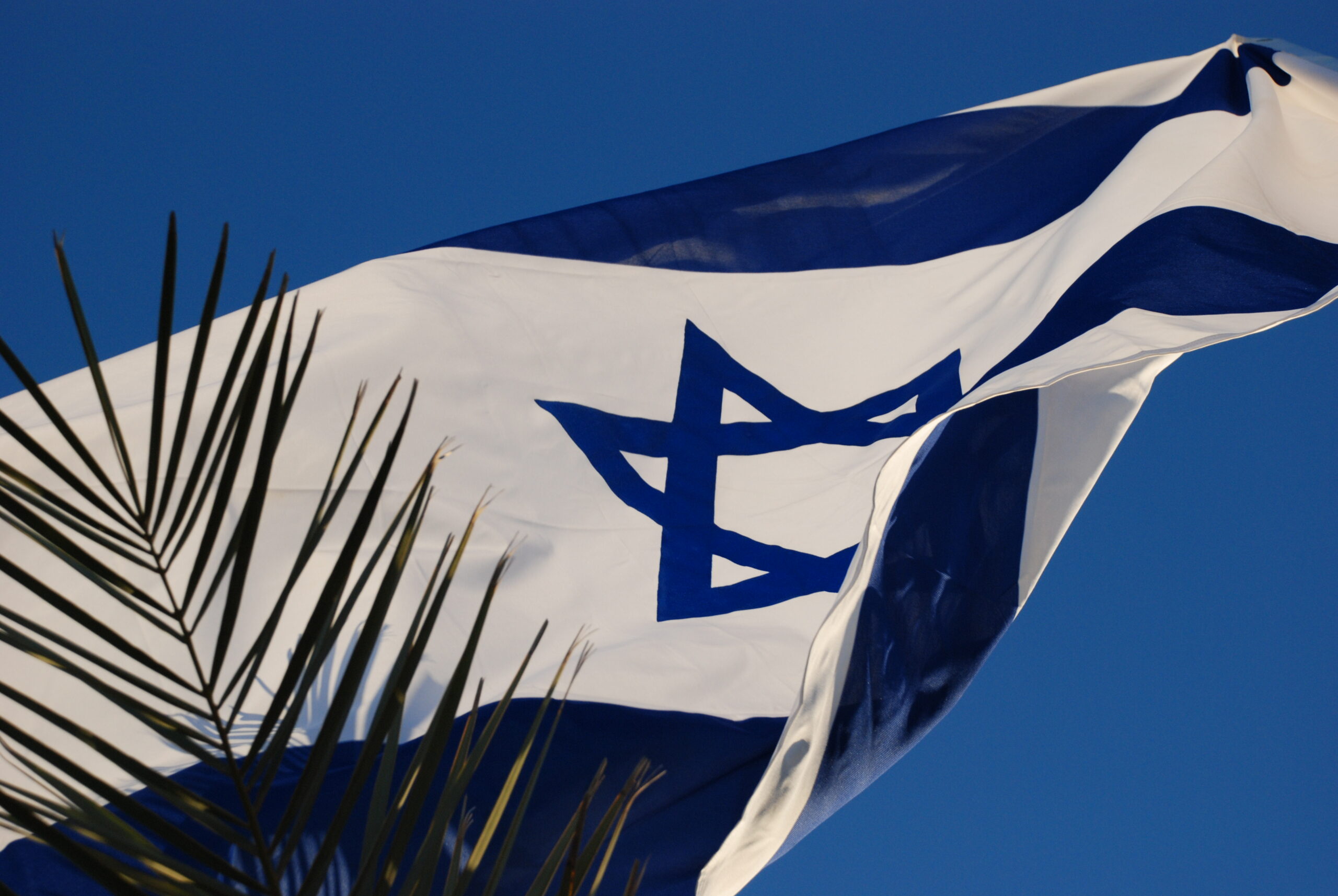 After war broke out between Israel and Hamas over the weekend, the Nevada delegation is standing behind Israel. And Rep. Mark Amodei (R-NV) picked the winning candidate in Republicans' internal ballot for the next House speaker — only to see him exit the race one day later.
How Nevada's delegation is backing Israel
With the Senate out of session this week and the House in limbo without a speaker, Congress has yet to officially respond to the week-old war between Israel and Hamas, after a Hamas attack on Oct. 7 in southern Israel left over 1,000 Israelis dead.
But the delegation's six members — as well as other political figures in Nevada — have rallied support for Israel. Sen. Jacky Rosen (D-NV), co-chair of the Abraham Accords Caucus that has advocated for an expansion of Israeli diplomatic relations with other Middle Eastern nations and a strong defender of Israel, has been at the forefront of those efforts.
Rosen, who is Jewish and a former synagogue president, was one of the first Democrats to join Republican calls for the U.S. to refreeze $6 billion in Iranian assets — yet unspent — in the wake of the attack, given Iran's long standing alliance with Hamas. On Thursday, she led a bipartisan letter with Sen. Joni Ernst (R-IA) (also signed by Sen. Catherine Cortez Masto (D-NV)) asking the State Department to freeze the assets as a statement of official policy. Secretary of State Anthony Blinken said Thursday that Iran will continue to be unable to access the funds, and that the U.S. has the right to refreeze them.
She has also led calls for the U.S. to replenish Israel's battery supply for its Iron Dome missile defense system, sending a letter to the Department of Defense on Tuesday asking it to transfer two unused batteries in its possession to Israel.
In a Friday statement to The Nevada Independent, Rosen said her next steps are to approve a supplemental aid funding package for Israel, identify and provide further defense capabilities, and prioritize the confirmation of Israel ambassador nominee Jack Lew.
Rosen, Cortez Masto, Reps. Dina Titus (D-NV) and Susie Lee (D-NV), and Gov. Joe Lombardo, among other elected officials, stood on the bimah at Temple Beth Sholom in Las Vegas on Monday for a service honoring victims of Hamas' attack.
"I was grateful to see Nevadans from across communities and party lines come together and stand united in support of Israel during this heart-wrenching time," Rosen said in a statement.
Nevada's four House members signed on to a resolution condemning the Hamas attack and reiterating support for Israel — co-sponsored by over 400 members. Lee co-led a letter to the State Department urging it to provide chartered flights for Americans seeking to leave Israel — an action the Bureau of Consular Affairs took beginning Friday. Titus led a similar letter, calling on the department to pursue all options to bring Americans home safely. The Washington Post reports there are also about 500 Americans trapped in Gaza.
Rep. Steven Horsford (D-NV) also joined a letter with fellow House Armed Services Committee Democrats calling on Sen. Tommy Tuberville (R-AL) to end his hold on military promotions and nominations — which has been in place for months over the Department of Defense's policy supporting service members' right to an abortion — in the wake of the Hamas attack.
All six members have posted to X, formerly known as Twitter, condemning the Hamas attack and expressing support for Israel.
Israel has retaliated by cutting off the supply of electricity and fuel to the Gaza Strip, where 2 million Palestinians live, and waging a bombing campaign that has left about 1,800 Palestinians dead as of Friday. The Israeli Defense Force on Friday has called for civilians in the Northern Gaza Strip to evacuate — an order the United Nations considers impossible, saying that 1.1 million people cannot feasibly leave in the 24 hour window Israel gave, and called on the order to be revoked. Egypt has closed its side of the crossing, making leaving an even more difficult proposition for Gazans, many of whom are already refugees and fear permanent displacement.
While elected Democrats have been unified in condemning Hamas' attack, Rosen put out a statement criticizing left-wing groups critical of Israel, including chapters of the Democratic Socialists of America (DSA).
"At a time of rising global antisemitism, these attempts to portray this assault as justified resistance or create false equivalencies between these terrorists and the Israeli people's right to defend themselves are deeply offensive, dangerous, and unacceptable," Rosen said. "History has shown what happens when the world abandons the Jewish people.
The Las Vegas chapter of the DSA hosted a protest Thursday night "in solidarity with the Palestinian people" and has echoed calls from groups including Jewish Voice for Peace to urge Congress to end military assistance to Israel and seek a deescalation of the violence. Supporters of Israel in Las Vegas rallied on Thursday night as well.
Speaker woes
When the proverbial smoke rose from the chimney of House Republicans' conference meeting Wednesday to choose a new speaker, Amodei had got his guy.
He voted for Majority Leader Steve Scalise (R-LA) to become the next speaker, backing (at the time) the right horse to replace ousted Speaker Kevin McCarthy (R-CA). Scalise won 113-99 among the caucus. In a brief interview after the vote, Amodei said he planned to back Scalise on the floor as well.
But he won't have the chance. Just one day after winning the conference vote, Scalise backed out of the speakership race amid a growing number of holdouts refusing to vote for him. Republicans can only afford to lose four votes on the floor, assuming Democrats stay united behind Minority Leader Hakeem Jeffries (D-NY).
Now, Republicans are back to square one. Speaker-less for over a week, the caucus appears more unwieldy than ever as Congress hurtles toward a Nov. 17 shutdown deadline and potential spending packages for Israel and Ukraine remain stalled.
Notable and Quotable:
"It is outrageous that some extremists and activists like the Democratic Socialists of America are using this attack as an opportunity to oppose lifesaving security assistance in Israel's darkest hour."
— Sen. Jacky Rosen (D-NV), on some DSA chapters' support for Hamas' attack on Israel in a Wednesday statement
DINA TITUS
Legislation co-sponsored:
H.Res.771 — Standing with Israel as it defends itself against the barbaric war launched by Hamas and other terrorists.
MARK AMODEI
Legislation co-sponsored:
H.Res.771 — Standing with Israel as it defends itself against the barbaric war launched by Hamas and other terrorists.
SUSIE LEE
Legislation co-sponsored:
H.Res.771 — Standing with Israel as it defends itself against the barbaric war launched by Hamas and other terrorists.
STEVEN HORSFORD
H.Res.778 — Demanding Senator Tommy Tuberville stop threatening United States and Israel security.
H.Res.771 — Standing with Israel as it defends itself against the barbaric war launched by Hamas and other terrorists.
The Nevada Independent is raising $200,000 by Dec. 31 to support coverage of the 2024 election.
Tax-deductible donations from readers like you fund this critical work.
If you give today,your donation will be matched dollar-for-dollar.
Give + Get Matched
Featured Videos