Nevada Democrats threaten legal action without major changes, expansion of all-mail primary election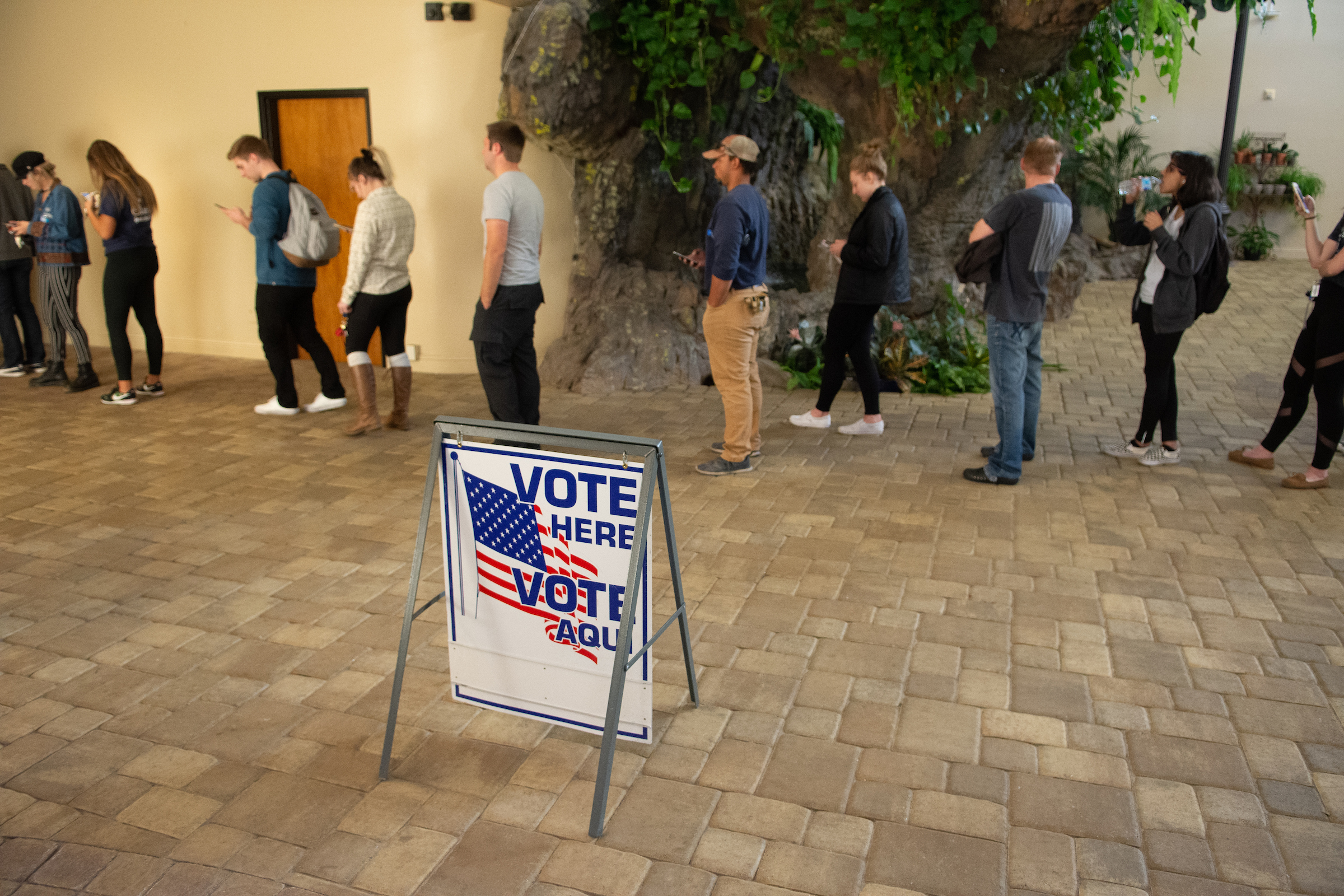 Attorneys representing the Nevada State Democratic Party are firing a warning shot and threatening potential litigation without requested changes to the state's plan to hold an all-mail primary election in June amid ongoing COVID-19 concerns.
Attorneys Bradley Schrager and Marc Elias — a nationally prominent attorney for Democrats, including former presidential candidate Hillary Clinton's campaign — said in an email to the office of Republican Secretary of State Barbara Cegavske last Friday that the party was concerned about details of the planned all-mail election and that it could violate constitutional protections and normal election procedure.
The letter outlines a number of concerns about the announced election process, including concerns that limiting in-person voting to one site per county would pose "certain risks and hardships" to voters not typically accustomed to voting by mail. It could lead to unwanted outcomes such as requiring voters in urban areas to risk going to "dangerously overcrowded polling places" or for rural voters to travel "unreasonable distances" to cast a ballot.
"Voting by mail is a sound system only when paired with meaningful opportunities to vote safely in person," the attorneys wrote in the letter. "This is particularly important considering the circumstances surrounding the current pandemic, which has already displaced many voters from the mailing addresses at which they are registered, meaning that they are unlikely to receive their ballots even when mailed to the correct addresses."
But the office appears unlikely to acquiesce to the demands. Secretary of State Barbara Cegavske said in an emailed statement that the office disagreed with many of the suggestions, saying that opening more polling places "creates logistical and staffing challenges, as well as increased risk of the spread of the coronavirus."
"We are a nation of laws," she wrote in an email. "My job, as defined in (state law), is to faithfully execute and enforce state election laws as written."
State and local election officials in Clark County said last week that "extremely limited" early voting opportunities would be available to voters throughout the state, with several sites likely to be placed throughout Clark County.
The attorneys also requested that the secretary of state's office mail ballots to all registered voters, not just those listed as "active," and suspend prosecutions of a state law prohibiting non-family members from returning or collecting absentee ballots from voters.
Nevada law typically only allows an individual voter or a family member to return an absentee ballot, making it a felony offense to turn in such a ballot. Nevada is one of 12 states that limit who may collect an absentee ballot.
Cegavske said that sending ballots to inactive voters would "increase printing and mailing costs and result in a significant amount of undeliverable ballots." He also wrote that state law specifically prohibited "ballot-harvesting" practices.
Additional requests include suspending ballot rejections for signature mismatches on absentee ballots, with the attorneys saying that "lay election officials" do not have the expertise to conduct signature verification, and that signature matching is "not needed to ensure the integrity of the election."
"In an environment where the vast majority of Nevada voters will be casting a mail-in ballot for the first time, there is the real possibility that hundreds of thousands of Nevada voters could be disenfranchised due to the arbitrary determinations of these untrained officials," they wrote in the letter.
They also asked that the office update state administrative code that currently conflicts with a 2019 state law now allowing ballots postmarked by Election Day to be counted. The letter was first reported by Fox News and the Las Vegas Review-Journal.
200410 Letter to Hon. Barbara Cegavske by Riley Snyder on Scribd
200410 Letter to Hon. Barba... by Riley Snyder on Scribd
Updated at 7:08 p.m. to include a quote from the secretary of state's office.
The Nevada Independent is raising $200,000 by Dec. 31 to support coverage of the 2024 election.
Tax-deductible donations from readers like you fund this critical work.
If you give today,your donation will be matched dollar-for-dollar.
Give + Get Matched
Featured Videos