Nevada Democrats urge Republicans to take gun action after latest mass shooting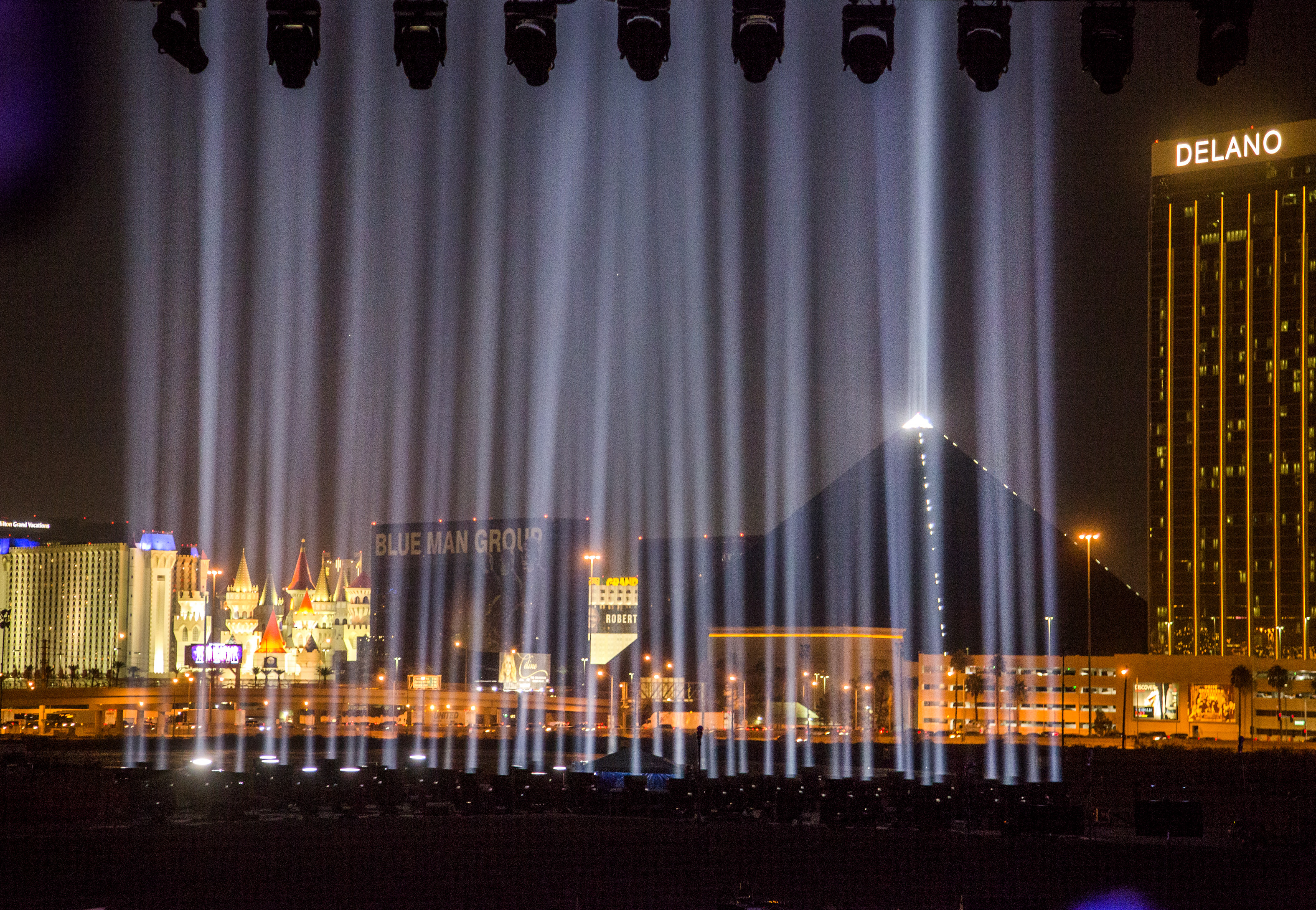 While Nevada's Congressional delegation voiced its sorrow following the shooting that took place at a South Florida high school this week, some Democrats used the incident to urge House and Senate GOP leaders to take action.
"How many more of these senseless shootings [must] we see before this Congress enacts common sense gun safety measures?" said Sen. Catherine Cortez Masto in a brief interview last week.
Nevada is still recovering from the trauma of the Route 91 Harvest festival shooting in Las Vegas on October 1 that resulted in 58 deaths — the single deadliest mass shooting in modern U.S. history. The Florida shooting took place Wednesday in Marjory Stoneman Douglas High School in Parkland, FL, and killed 17.
For Cortez Masto, common-sense measures include cracking down on the use of bump stocks, which allow machine-gun-like firing when attached to semi-automatic rifles and were used in the Las Vegas shooting. Such measures also include improving background checks, and "sharing the appropriate data that we need from our states at a federal level to make sure those that should not have access to a weapon are identified," she said.
"There are a lot of things we could do, but unfortunately, politics continue to play here and too many people are getting harmed," Cortez Masto added.
Republican Sen. Dean Heller did not call for any legislative action, but he did tweet about the Florida incident.
"Lynne and I are heartbroken for those impacted by the senseless act of violence at Marjory Stoneman Douglas High School. We are praying for the victims and their families, the school's students and faculty, as well the entire Parkland, FL community," Heller wrote.
But action on gun legislation in the GOP-controlled Senate seems unlikely given that the midterm elections are in the fall and no other recent mass shootings have spurred action that has become law.
Senate Majority Leader Mitch McConnell expressed his "shock and sorrow," the day after the Florida shooting, but did not signal that a legislative response was in the offing.
While the Senate did observe a minute of silence, House Republican leaders scrapped plans Thursday to hold a moment of silence in the chamber, in part, due to protesters in the House visitors' gallery making a commotion over approval of a bill that changed parts of the Americans with Disabilities Act.
The House, where Republicans have the majority, is expected to pay tribute after the Presidents Day recess, when Florida Democrat Ted Deutch, who represents the district where the tragedy took place, will be in attendance. Deutch had been in his district at the time.
Democratic Rep. Dina Titus Thursday was critical of House GOP leaders for not taking up gun violence legislation.
"We ask when they're going to bring it up, of course, they don't want to hear that and they were too chicken to even have a moment of silence because they know we've had too many moments and we don't need silence we need action," Titus continued.
Titus, who introduced legislation that would ban bumps stocks and who backs a bill to prohibit high-capacity ammunition magazines, added that she will continue to call out the Republican leadership, who she argued are allied with the National Rifle Association (NRA). She also railed against House approval of a bill in December that would require states to honor the concealed-carry permits of other states.
"They won't do anything," she said of House Republicans. "In fact, they moved the other direction when they moved the concealed-carry reciprocity, so they've just caved to the NRA even worse than before."
But the concealed-carry measure included a provision that was designed to help shore up the background-check system. The provision would require state agencies to produce plans focused on uploading all information to the background check system and enforce measures to verify the accuracy of records. The provision was offered after the deadly November 2017 mass shooting in a Sutherland Springs, Texas church where the gunman, a dishonorably discharged Air Force airman with a history of violent domestic abuse, was allowed to buy a gun because the Air Force failed to put his name in the background-check database.
"That's a piece of legislation we already passed that's sitting in the Senate," House Speaker Paul Ryan said when asked at his weekly press conference Thursday if the House would take up any gun measures.
"We need to think less about taking sides and fighting each other politically, and just pulling together," Ryan said. "This House, and the whole country, stands with the Parkland community."
Democratic Rep. Jacky Rosen also took to Twitter to register her sorrow.
"Heartbroken by the news coming out of Florida. Grateful for the efforts of teachers, first responders & law enforcement on the scene. No school, no church, no concert venue - not one place in America - should ever have to go through dealing with this senseless violence."
Democratic Rep. Ruben Kihuen also took to Twitter. "Following Las Vegas, we prayed for the victims. After Sandy Hook, we sent our condolences. In the wake of Newtown, our hearts broke with sadness. How many more mass shootings must we endure before we ACT to #EndGunViolence! #1October"[?]
Republican Rep. Mark Amodei said Thursday that he wanted to know more of the facts before deciding what the appropriate response should be.
"The first thing that needs to be done is find out what the story is with this guy...so we have a 360-degree picture and then we'll go from there," Amodei said.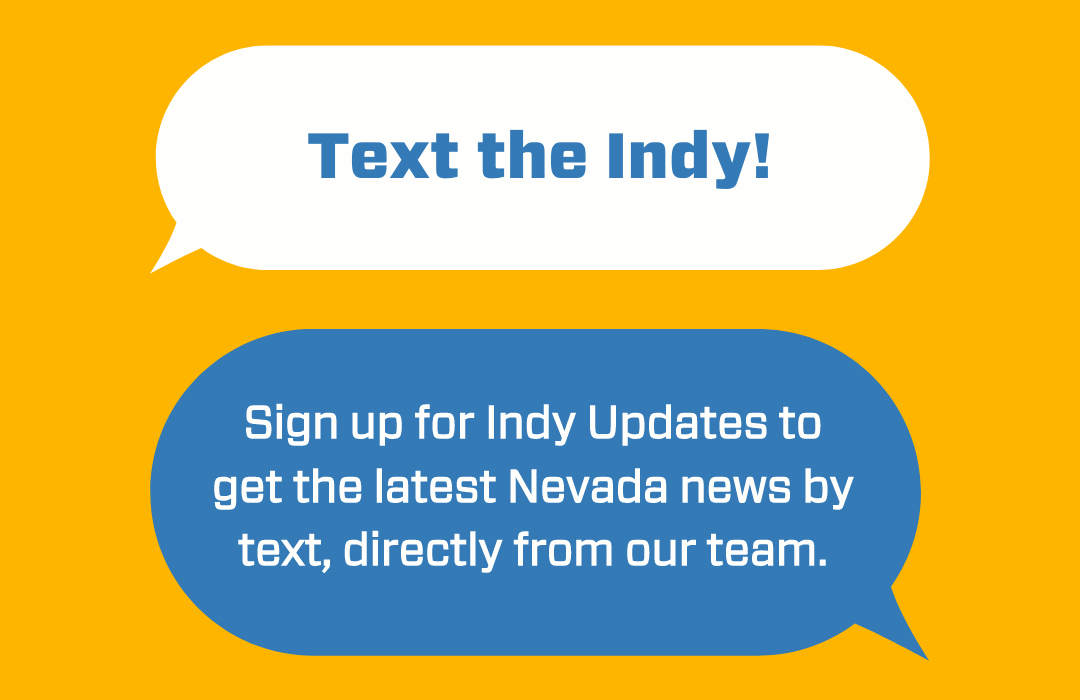 Featured Videos