Nevada ends juvenile justice fees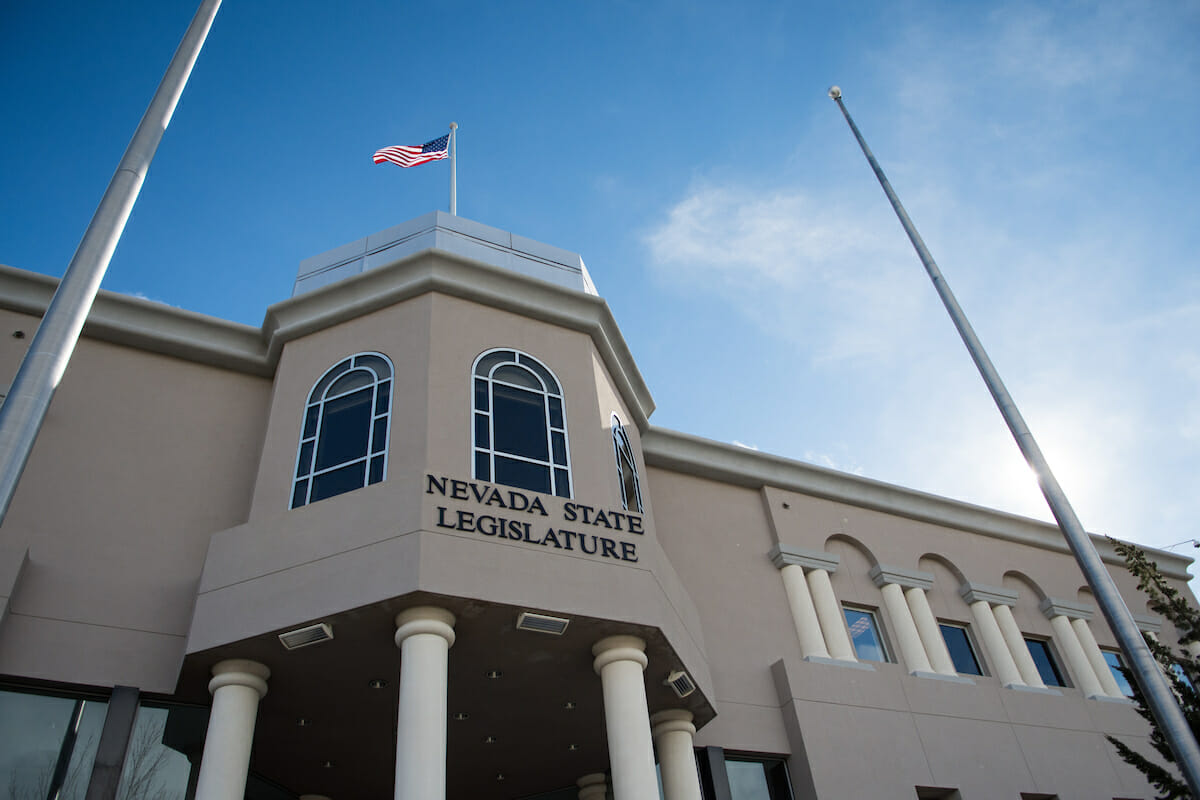 By Denise Tanata and Steve Yeager
Juvenile justice reform is on the march in Nevada.
Earlier this month, Gov. Steve Sisolak signed Assembly Bill 439, which the Legislature passed unanimously, making Nevada the second state in the country to end harmful fees in the juvenile delinquency system.
Proposed by the Children's Advocacy Alliance and sponsored by the Assembly Judiciary Committee, AB 439 repealed more than a dozen laws authorizing the state and counties to charge a wide range of fees to families with youth in the juvenile system.
These fees have nothing to do with youth accountability or victim restitution.  Instead, juvenile fees were supposed to help the government recoup some of the costs of children's detention, public defenders, supervision, programming and medical evaluation and treatment.
While charging these kinds of "user fees" to people in the criminal legal system has become more common in recent decades, we now have good evidence that such policies are regressive and racially discriminatory, undermine rehabilitation and public safety, and net little if any revenue.
For example, some Nevada counties assessed families' ability to pay juvenile fees, but there was no consistent process across the state to ensure that low-income families were not burdened with the financial hardship of fees.
According to 2017 data from the state Juvenile Justice Programs Office, black youths were three times more likely than white youths to be arrested and placed in county detention and six times more likely to be placed in state confinement, so juvenile fees were falling hardest on low-income families and black families in our state.
The consequences for failing to pay the fees under Nevada law could be severe, subjecting already vulnerable families to collection actions, contempt of court, driver's license suspensions and criminal liability. Additionally, criminologists have found that high juvenile fines and fees are associated with increased recidivism, which is bad for youth, families and public safety.
Not surprisingly, given these burdens and consequences, studies by Juvenile Law Center and the UC Berkeley Policy Advocacy Clinic found that juvenile fees undermine rehabilitation and serve to push youth further into the system. These findings were echoed in recent reports by the Nevada Advisory Commission to the U.S. Commission on Civil Rights and the Reno-based National Council of Juvenile and Family Court Judges, which called for the elimination of such fees.
Finally, because most families with youth in the juvenile system are poor and simply cannot afford to pay fees, recovery rates and net revenue are very low. Some state and local officials in Nevada reported spending more on fee collection efforts than they received in total fees from families in their jurisdictions.
When confronted with the high pain and low gain of the current system, the Nevada Association of Juvenile Justice Administrators and the Nevada Juvenile Justice Oversight Commission worked closely together with community groups and other stakeholders to take action on juvenile fees.
AB 439 was the consensus outcome of that deliberative process, which is why it enjoyed bipartisan support in the state Assembly and Senate. In committee hearings and floor debates, not a single legislator voted against the bill.
In 2017, the Legislature passed a Juvenile Justice Bill of Rights and other legislation to reduce recidivism rates and improve outcomes for youth in the juvenile justice system. This year, we took an important step toward realizing these goals by passing AB 439 to abolish juvenile fees, which is a win for our children, families, and communities.
Denise Tanata is Executive Director of the Children's Advocacy Alliance, a community-based nonprofit organization that mobilizes people, resources, and reason to create a better future for Nevada children.
Steve Yeager represents District 9 in the Nevada State Assembly and serves as speaker pro tempore, and chairman of the Assembly Judiciary Committee.
The Nevada Independent is raising $200,000 by Dec. 31 to support coverage of the 2024 election.
Tax-deductible donations from readers like you fund this critical work.
If you give today,your donation will be matched dollar-for-dollar.
Give + Get Matched
Featured Videos