Nevada Interrupted: For UNR professor and some of his students, transition to online learning has been a rough road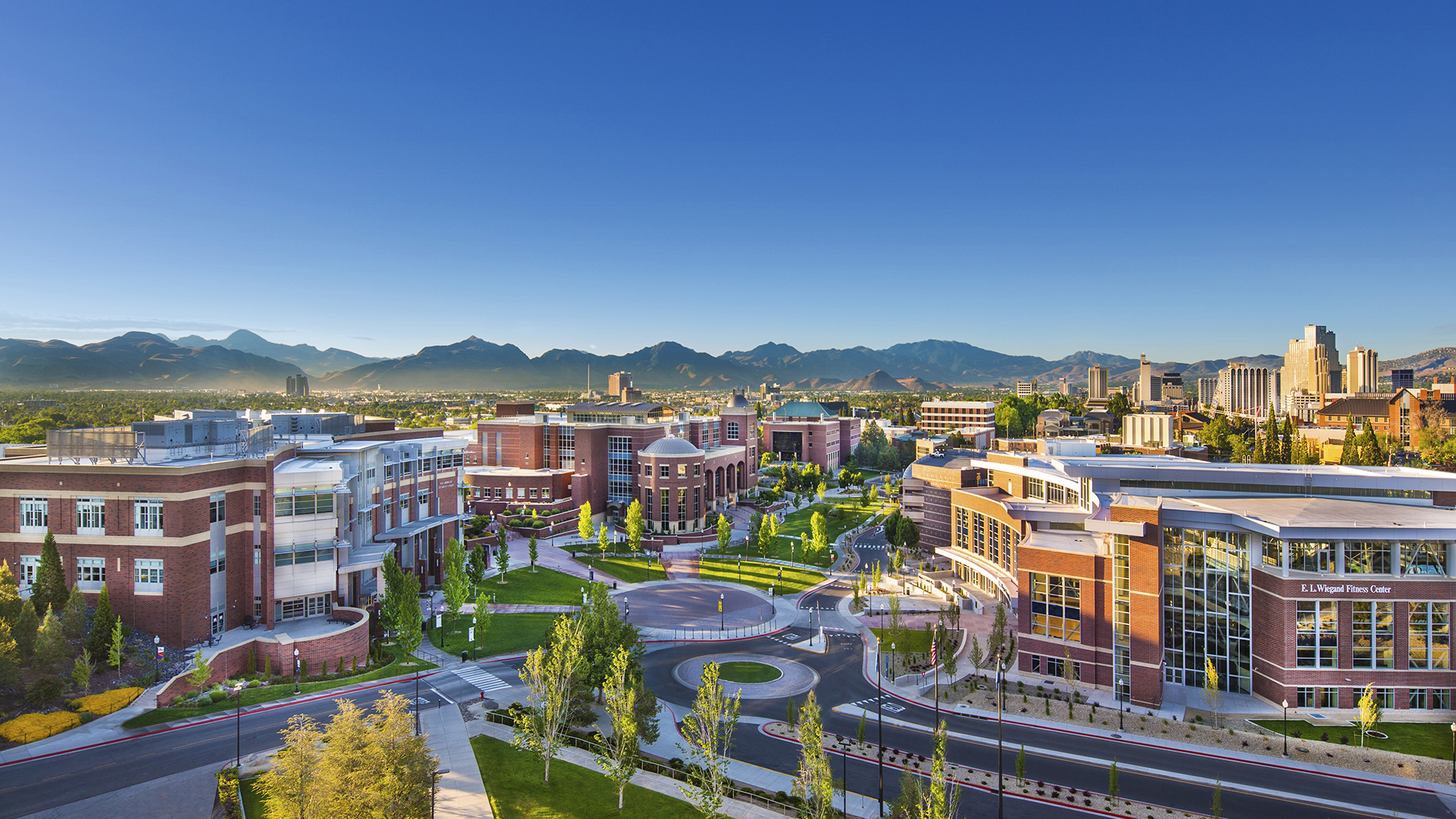 This time of year, the University of Nevada, Reno campus is usually bustling. Students studying for finals in the library. Seniors and professors getting ready for graduation. Groups outside eating lunch on the grass, practicing yoga or throwing a frisbee around.
The usual spring rush on campus came to a halt in mid-March following university President Marc Johnson's announcement that all in-person classes were suspended as students and professors shifted to remote online courses for the remainder of the school year.
"Other than those employees who are designated as essential, our employees are directed by Gov. Sisolak and Chancellor Reilly to stay at home, work remotely, and to practice social distancing," Johnson wrote in a letter issued March 18, the same day Nevada System of Higher Education (NSHE) mandated the order for campus closures across the state.
The adjustment comes with challenges for educators like Reynolds School of Journalism Assistant Professor Ben Birkinbine, who called the transition "rough."
"What a lot of people don't realize is that basically for every hour of instruction, to try and put that online takes at least double the amount of time, if not triple," Birkinbine said. "One of the things that many people also may not realize is that every semester we have students that have various learning disabilities, including the need for accessible content."
He also mentioned that getting students to participate is another challenge, adding that only about 20 percent of his class of 70 students remotely attended an exam review for the Introduction to Media and Society course he teaches.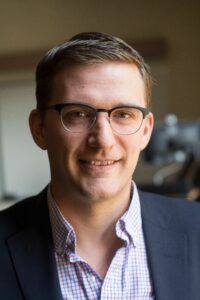 In addition to these challenges, Birkinbine also balances caring for his 5-month-old baby at home in between instructing online. He and his wife try to be flexible and take turns working and watching the baby.
"On the one hand, it's a blessing, right?" he said. "Because I get to be here every day for my daughter. I get to watch her grow every day, which is great. So personally, that's really nice to be able to do that. Professionally, it is difficult to find time to work, to try and build around a 5-month-old's schedule."
Birkinbine also worries about his students, some of whom were having trouble in his class prior to the coronavirus outbreak and campus closure.
"I think the most important thing for me is trying to understand the student's perspective in all this," he said. "I have heard directly from a number of my students that they don't feel comfortable in an online environment. They acknowledge that they don't work well. It's not all of my students, certainly some students are doing very well, but for those students who were not doing well or struggling already in my class, moving online has exacerbated those issues."
For those trying to navigate the transition, UNR spokeswoman Kerri Garcia Hendricks pointed to an online site for student resources for online learning in support offered by the school. She also added that most, if not all, of the university's student resources are available remotely, including counseling, tutoring, academic advising and social services.
Moving forward, Birkinbine is preparing to teach another course online during the first few weeks of June and said he is mentally preparing for the fall semester to also begin online, although the case of the campus reopening come August would be a "welcome occurrence."
As for when students and professors can get back to campus for classes again?
That's unclear, as no official guidance has been given by NSHE or Gov. Steve Sisolak. Garcia Hendricks said Johnson communicates with Chancellor Thom Reilly and other institution presidents "almost daily," adding that Reilly has also formed an NSHE Internal Advisory COVID-19 Response Team with a representative of each NSHE institution to further discuss strategies moving forward.
"The COVID-19 pandemic remains a dynamic and evolving situation," Reilly said in his latest statement regarding the pandemic on March 17. "At this time, NSHE has not made a definitive decision regarding the 2020 Fall semester at its eight institutions in terms of remote instruction. We are continuing to monitor the situation and are working closely with Gov. Sisolak's office and all county, state, and federal health officials."
Despite the challenges of the sudden shift to online teaching, Birkinbine feels grateful to have the opportunity to work remotely during these unprecedented times.
"I will also say that I do feel particularly fortunate to be in an industry where I can migrate my work online," he said. "I have family members working construction, et cetera, that are still working, but also being placed really in harm's way by being asked to continue to go to work. So, I think that while there has been some disruption from moving classes online, we're still able to work, which is a fortunate position to be in."
Updated at 8:36 a.m. on April 28, 2020, to clarify the date Chancellor Reilly made the statement regarding the reopening of college campuses.
Comment Policy (updated 4/20/2021): Please keep your comments civil. We reserve the right to delete comments or ban users who engage in personal attacks, use an excess of profanity, make verifiably false statements or are otherwise nasty. Comments that contain links must be approved by admin.