Nevada Interrupted: Technology allows high school students to compete virtually in civics competition, may open future participation to rural students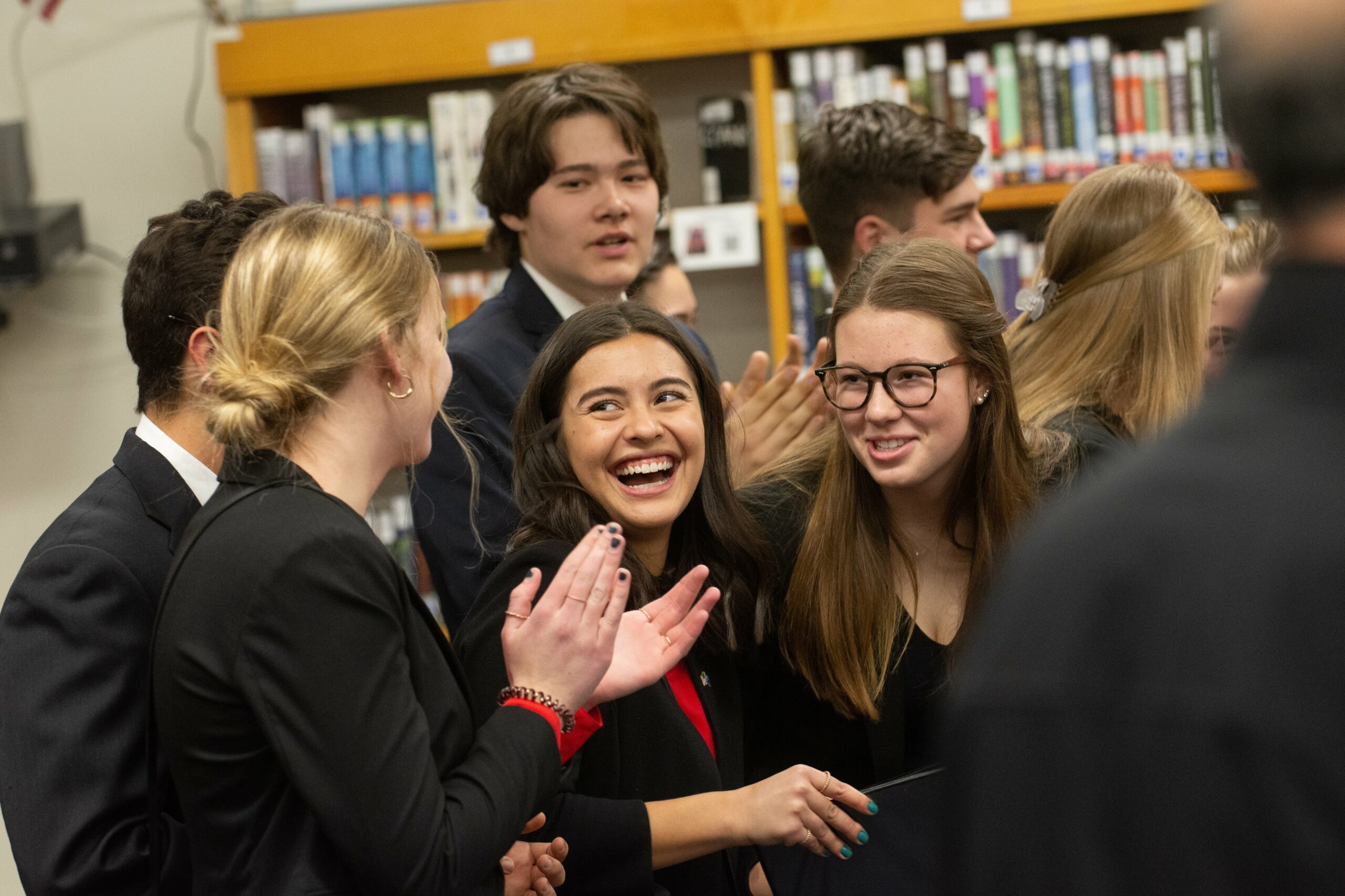 Many Nevadans are adjusting to the spread of COVID-19 by practicing social distancing, stocking up on supplies and staying at home. The Nevada Independent is sharing their stories each day.
If you are a Nevada business owner or worker whose job has been upended by the coronavirus, we would love to feature your story. Send an email to [email protected] for consideration.
***
Reno High School senior Lauren Kinder and Incline High School senior Emerson Fleming did not have a choice in whether they would walk at graduation or attend prom.
But they did get to vote on whether to participate in the national "We The People: The Citizen and the Constitution" civics competition — albeit digitally — and it was a simple choice for Kinder.
"Of course. Why wouldn't we try to do this? If we have the opportunity, it's better than nothing," she said.
Usually, the national competition takes place over three days in Leesburg, Virginia at the end of April and consists of 56 teams from schools across the United States. Teams testify to constitutional law experts on topics such as freedom of speech, privacy rights and voting.
The teams are made up of four students who present a four-minute opening statement on a question related to the Constitution. After they finish, a panel of three judges asks follow-up questions. Students share speaking time and work as a group to answer the questions and present different sides of an argument.
Because of the coronavirus, the directors of the We The People competition had students and judges participate via Zoom. Reno High School and Incline High School were two of the 30 schools that decided to participate virtually.
Students still had the same time limits, and the same number of judges assessing them. But instead of having to prepare to present on multiple questions, and then find out which question they would answer the day of the program, organizers let the teams know the question ahead of time.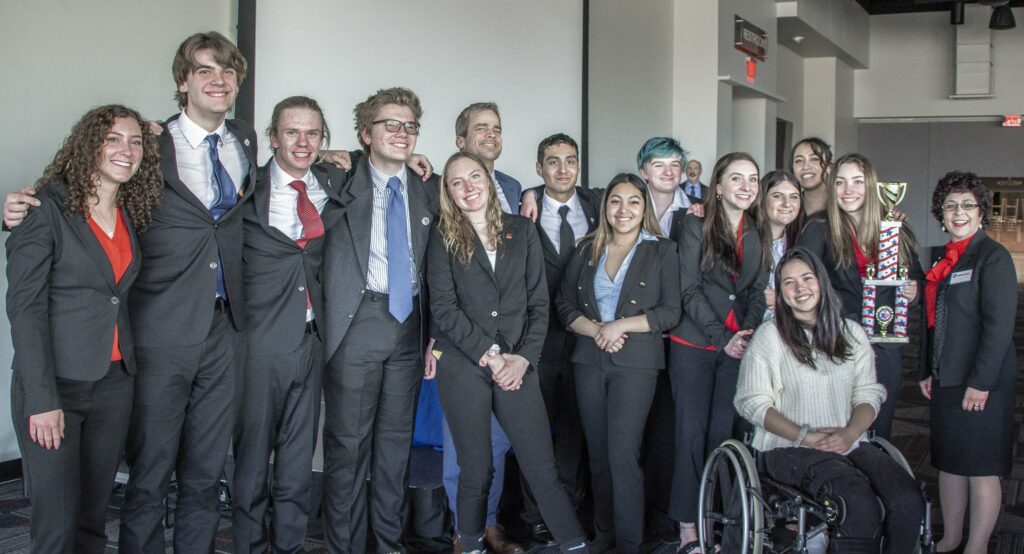 Fleming said that although he was hesitant to try an online format, he was glad that he could still participate. Before the competition, Fleming said he rarely spoke about government and disliked public speaking.
"When you become so immersed into that and it just ends up becoming a big part of your life, and you realize there's certain political issues that you hadn't even thought about, that's the aspect that I love about it," he said. "I learned so much that I really became interested in something that I genuinely had zero interest in talking about before."
Adjusting an in-person competition to an online format was tricky, said Milton Hyams, a teacher at Incline High School and the director of the program there.
"About a month ago, I had no idea what Zoom was. So in terms of a learning curve for me and for the kids and for my colleagues around the country, I mean, this has been an extraordinary experience," Hyams said.
Kinder said that at in-person tournaments, some teams used a predetermined gesture such as leaning forward or placing hands on a table to indicate who wanted to speak next.
The students had to figure out other ways to answer questions over Zoom without interrupting each other.
"I kind of laughed to myself during one of our last Zoom meetings because I used to hate FaceTime meetings," Kinder said. "And then this past month, that's all we've been doing. I think four times a week we had a Zoom meeting, so I definitely got used to it."
Along with learning the technology, Fleming and Kinder had to weave COVID-19 into their testimonies and arguments. Kinder, whose team talked about privacy concerns, said her discussion included the pros and cons of tracking phones as a measure of social distancing, whether police should be able to scan body temperatures and whether people should receive permission before recording a Zoom call.
"You can't really do a competition over Zoom because of COVID-19 and then ignore it from the privacy aspect," Kinder explained.
At the national competition held on April 25 and 26, Reno High School placed sixth and Incline High School twelfth.
Hyams said that usually the students fundraise as a class and then travel to D.C. together. Until they couldn't do so, he said he did not realize how traveling and being in the same place together allowed the students to be on equal footing. Each student could have the same amount of food and rest and time away from family and social pressures, something that a virtual competition does not guarantee.
"We talk about the speed of the internet, we talk about sharing bandwidth, we talk about sharing devices, we talk about families working and some people sharing rooms," Hyams said. "I mean, this is all a whole different frontier."
He said his students come from various economic backgrounds, and the technological aspect of the competition made that apparent. Even though students could use school-provided laptops, he knew that some of his students struggled.
"Something I've been thinking about too is that technology is great if you have all that access, but accessibility is sometimes a little bit tough," he said.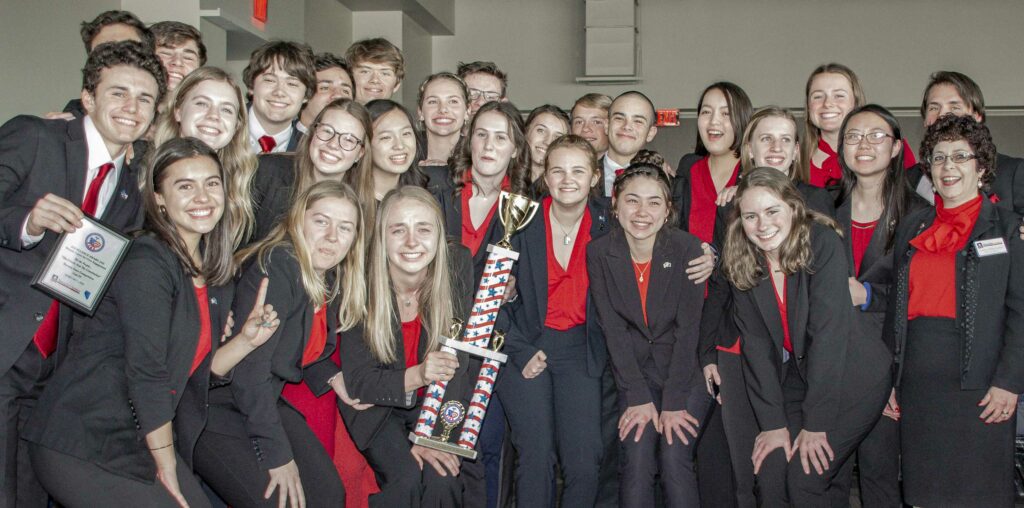 Trey Delap, the executive director of the Nevada Center for Civic Engagement, said that the competition went so well that they are working on an online program to make it easier for rural schools to participate. He said that they are working to address any economic disparities and figure out ways to be more inclusive.
Kinder said that she missed the in-person banter and interactions of studying as a team together and wishes she could have competed in D.C. with her team. But she does not want to discount the first three-quarters of her senior year and the experiences she had at the competitions leading up to nationals.
"Some people are like, 'this feels like the whole year was a waste,' but we still had districts and state was super fun and it's been a really great experience overall," she said.
This story has been updated at 8:30 AM, 5/06/20 to clarify Delap's title.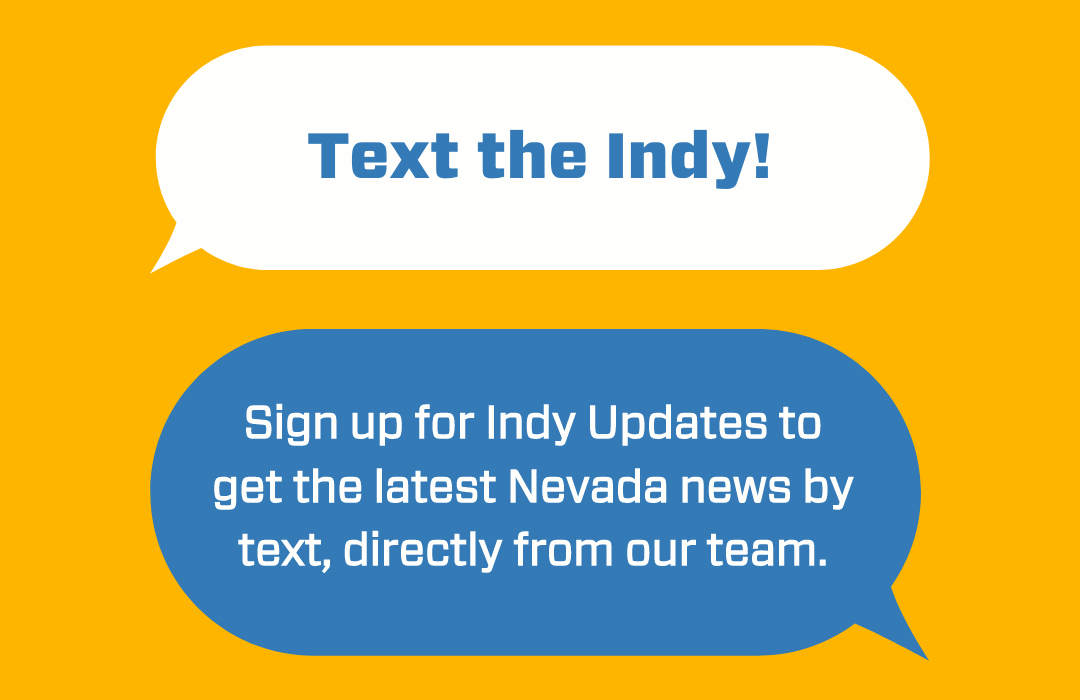 Featured Videos
Comment Policy (updated 4/20/2021): Please keep your comments civil. We reserve the right to delete comments or ban users who engage in personal attacks, use an excess of profanity, make verifiably false statements or are otherwise nasty. Comments that contain links must be approved by admin.