Nevada is betting on a low-carbon future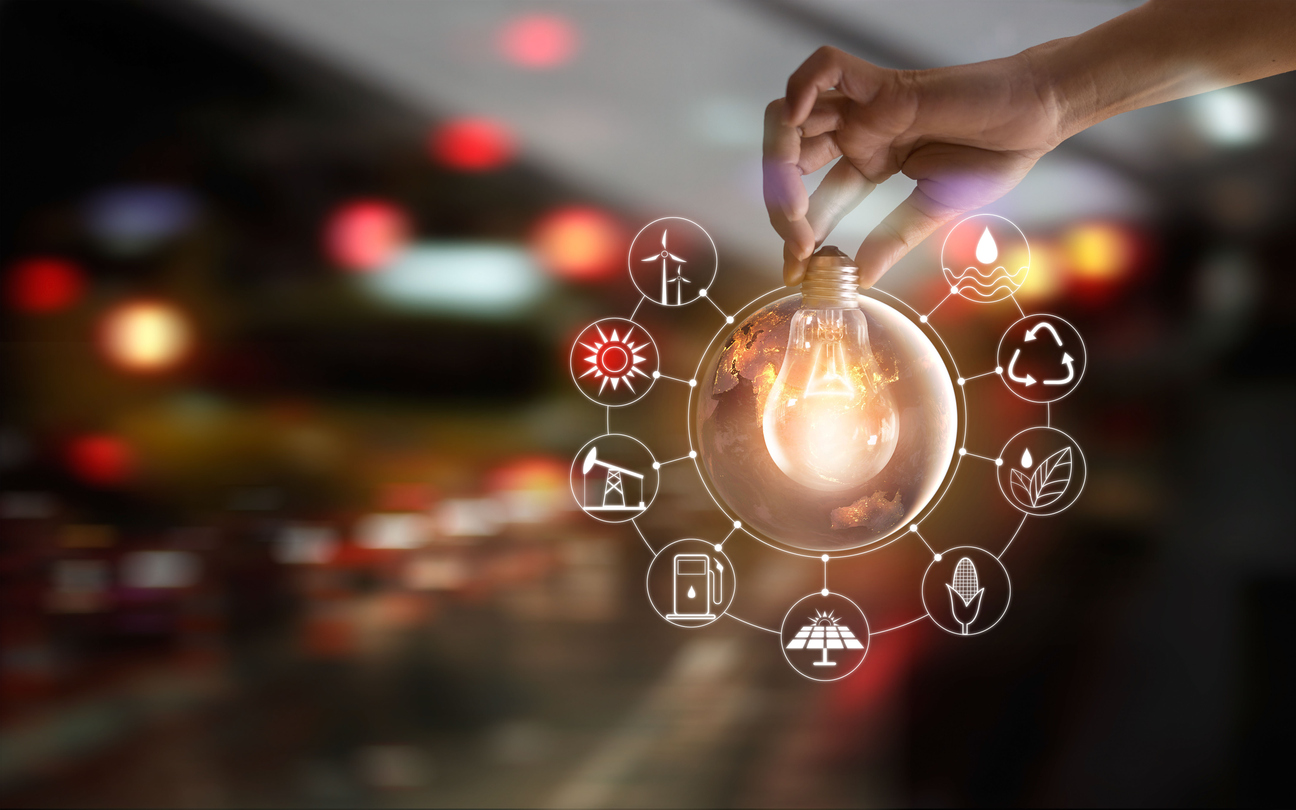 Nevada's solar economy is already one of the largest in the country, providing thousands of jobs and 15 percent of our electricity. The state and its utility companies are investing billions in a grid modernization project, Greenlink Nevada, connecting all of the state's renewable energy sources together. Electric vehicles are also on the rise.
It's a good hand, for sure — and companies across Nevada's economy are glad the state is playing it. As a well-established B Corp law firm in Nevada that is helping other social enterprises protect their brands, we know that prioritizing clean energy is a prudent investment that allows companies to access clean energy at stable, competitive rates and move on from the wild fluctuations of the global fossil fuel market. That's especially attractive as millions of Nevadans are seeing higher utility bills this winter due to surging prices for methane gas (also called natural gas).
Still, there are opportunities to do more — and there are risks that much of this progress may be undermined. The player holding the cards, NV Energy, is facing some key decisions with long-term consequences for the state's economy and consumer pocketbooks. At this critical juncture, we strongly encourage NV Energy to go all-in on the clean energy future.
NV Energy's challenge is to address increasing power needs of a swelling population while staying on track to achieve Nevada's ambitious goal of net zero emissions by 2050. Another wrinkle is that more frequent extreme heat events have led Nevadans to crank up their air conditioners and forced power plants to run full throttle in the summer — a frustratingly vicious cycle where the effects of the climate crisis put even more demand on its causes, while risking the reliability of the grid. Record 117-degree temperatures last July forced the utility to ask for voluntary cutbacks on energy use.
NV Energy has responded well to these challenges to date, and we have been encouraged by some of its choices in the last year. The utility has received approval to retire a 'peaker' coal-fired plant and replace it with two solar-plus-battery storage facilities. It is also building three grid-tied battery storage systems for peak demand use, and investing $100 million to boost electric vehicle charging capacity across the state — all great decisions. And the state Public Utilities Commission recently approved solar-plus-storage projects totaling 600 megawatts of solar paired with 480 megawatts of battery storage as well as the electric vehicle infrastructure project.
But, as the utility looks to amend its energy procurement plans this spring (known formally as its Integrated Resource Plan), we hope it will go even further in exploring cutting-edge clean energy technology to power our economy, rather than reverting back to dangerous and outdated fossil fuels.
NV Energy is looking to procure additional energy to meet growing power demands in the coming years. The options they have publicly committed to—including more than 200 megawatts of additional battery storage along with storage options beyond batteries, and 25 megawatts of geothermal energy—are exactly in line with a forward-thinking approach that will achieve reliable energy and cost stability while also advancing the state's climate goals. We hope NV Energy will continue to prioritize these types of resources over new or expanded gas plants, since methane gas is a highly potent pollutant, contributing to climate change — and those worsening heat waves — at a much higher rate than carbon dioxide while also exacerbating respiratory illnesses and other public health concerns.
The business case for clean energy resources such as solar, wind and battery storage continue to get stronger as the technologies improve and costs decline. Pairing some of these technologies together is another promising development that can further reduce costs.
Sharply lower battery costs, combined with the more favorable economics of battery storage when paired with solar, are making solar-plus-battery storage the newest rage in U.S. energy markets. In December, the U.S. Energy Information Administration projected that large scale solar power combined with battery storage will be the leading new capacity addition in U.S. power markets over the next two years – accounting for as much as 62 percent of all new capacity built, estimated at 78 gigawatts, in 2022 and 2023.
For states including Nevada that are boosting solar and battery storage capacity, while investing $2.5 billion in a new and more modern 580-mile electricity grid, this is all good news. As the EIA report concluded in December, "Energy storage plays a pivotal role in enabling power grids to function with more flexibility and resilience."
Another clear takeaway is that the path to meeting the state's rising energy demands doesn't need to look to methane gas. Gas prices are swinging wildly, mostly upwards, in recent months. Businesses depend on predictable electricity rates and that cannot happen when fuel costs are fluctuating month by month and year by year. Solar and battery technology, by contrast, will allow businesses to budget for stable, affordable, and reliable energy.
Reducing our long-term reliance on methane gas fired power plants – including five 'peaker' plants being used today – is a prudent strategy that will benefit businesses and consumers alike. Consideration should be given to replacing one or more of these facilities — especially the high-polluting Sun Peak unit in Las Vegas that worsens air quality in the nearby, already overburdened communities — with clean energy resources such as solar power, energy storage, demand response or a mixed portfolio of options.
As more companies, investors and employees are looking for leadership on the climate change crisis, Nevada's recent gains in greening the economy are a hugely welcome step. But as our grid faces new and growing demand, bolder actions will be needed to achieve the state's climate goals and fully realize the economic bet it has made on a low-carbon future. NV Energy has a golden opportunity to strengthen its hand in this regard in the coming months. Doubling down on fossil fuels would be a much more dangerous gamble.
Lara Pearson, Esq., works for Brand Geek, an intellectual property law firm in Incline Village.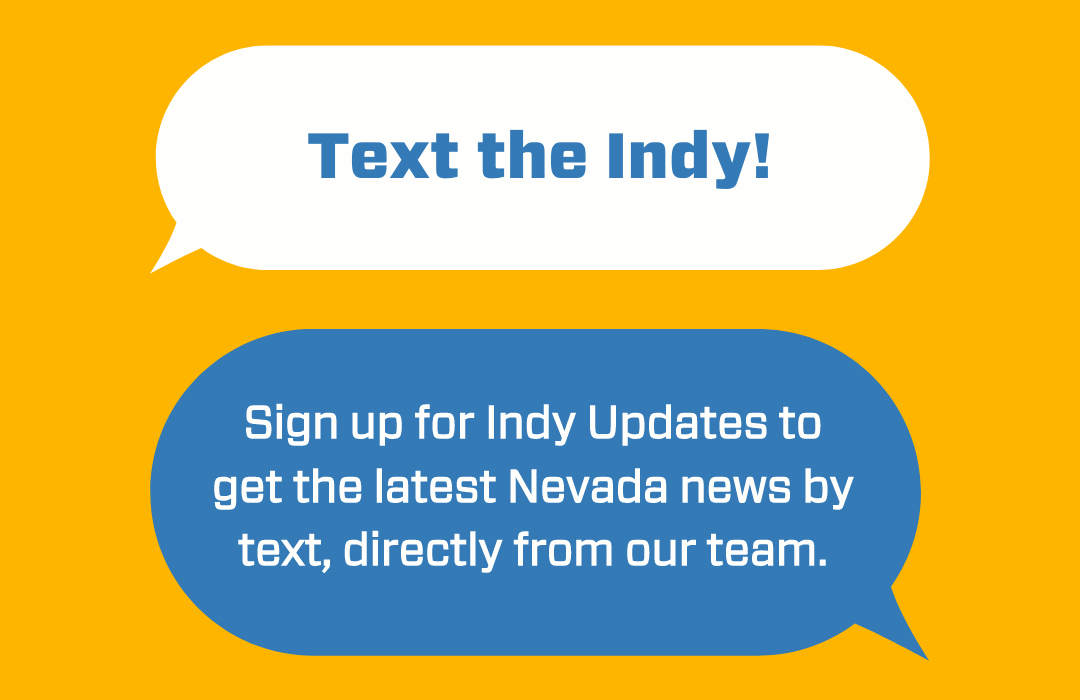 Featured Videos
Comment Policy (updated 4/20/2021): Please keep your comments civil. We reserve the right to delete comments or ban users who engage in personal attacks, use an excess of profanity, make verifiably false statements or are otherwise nasty. Comments that contain links must be approved by admin.