Nevada launches statewide use of force dashboard two years after legislative mandate
So far this year, there have been eight deaths and eight serious injuries as a result of law enforcement use of force.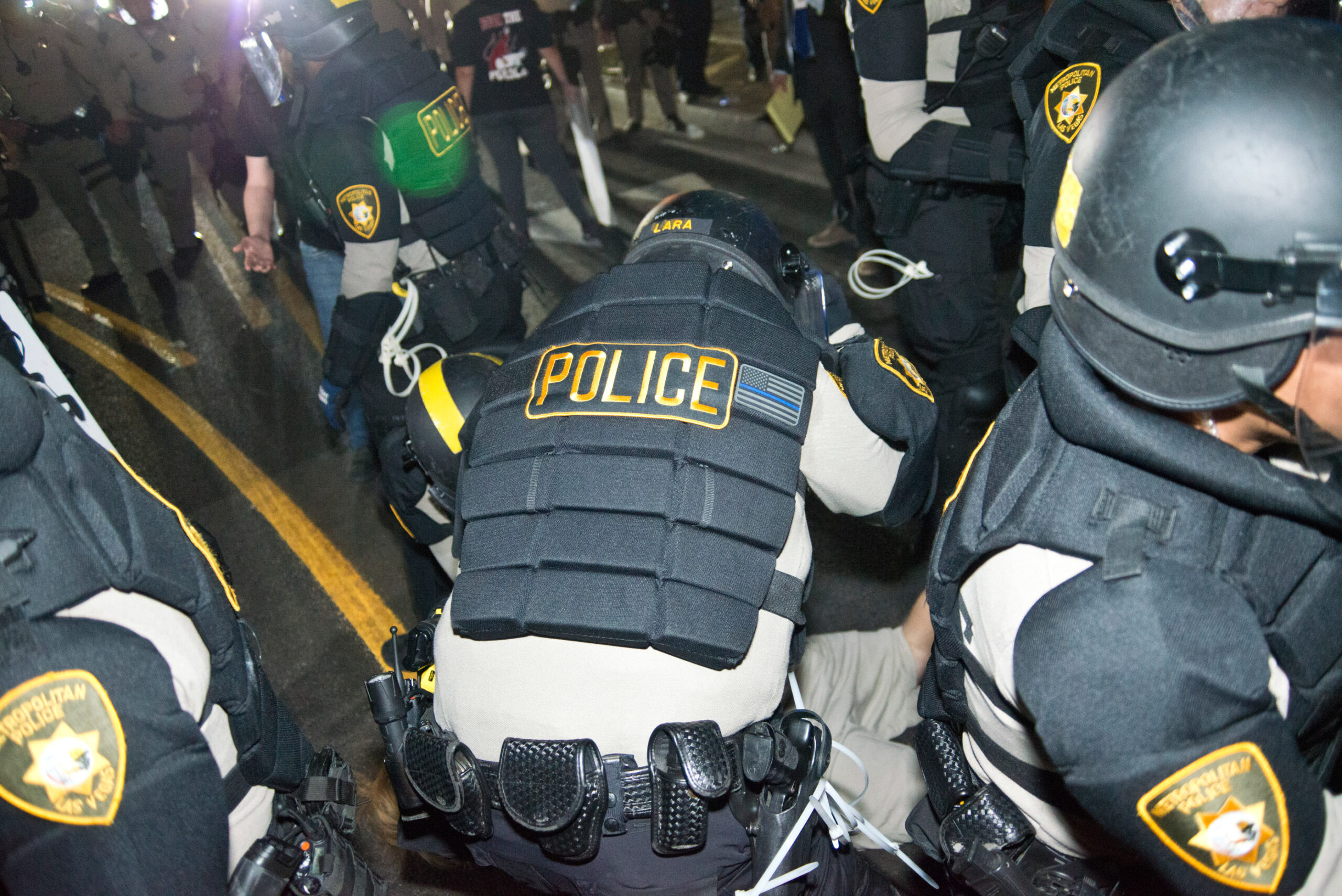 For years, no single database showed how often law enforcement actions in Nevada resulted in a death, serious injury or the discharge of a firearm toward a person. But two years after a mandate from lawmakers, state officials have finally begun operating a statewide dashboard to fill that gap.
The database, which fully launched online this summer after funding was allocated late last year, complies with a broad 2021 law placing limits on police use of force practices, requiring law enforcement agencies to report monthly data and advising agencies to participate in the FBI's National Use-of-Force Data collection.
"Transparency is a good thing," said Sen. Dallas Harris (D-Las Vegas), who sponsored SB212, the 2021 legislation. "Those data points belong to the people of Nevada."
But even with the increase in statewide reporting, there are still notable gaps. As of June, 20 local law enforcement agencies in the state had not reported to the FBI's database despite being required to under the 2021 law when funding came in. Some proponents of the legislation would like to see more oversight.
"If it's based on them self-investigating, then that becomes concerning," said Yvette Williams, the chair of the Clark County Black Caucus, which supported the 2021 bill. "How do we determine what that number really is?"
The dashboard includes incidents in which a law enforcement officer's use of force resulted in death or serious injury and when an officer discharged a firearm toward a person. It categorizes data based on the victim and officer's demographics, injury type, the department involved, the type of force and whether the victim had committed an offense, among other categories.
That is similar to data found in the FBI's database, which launched in 2019 and has more than 10,000 participating agencies nationwide. As of June, more than 50 of those agencies were based in Nevada, representing nearly 90 percent of the state's enforcement officers.
However, 20 agencies were not participating in the data collection as of June — the most recent data the FBI has available — including police departments in Lovelock, Boulder City and Mesquite. The agencies were required to send information to the FBI database once DPS had sufficient funding. An FBI spokesperson said the next update will be later this fall.
A Boulder City official said the department sent its first data to the FBI earlier this month after receiving funding from the state.
The available data on the statewide dashboard goes back to the start of 2023. So far, there have been eight deaths as a result of law enforcement use of force and eight serious injuries from use of force. Eleven of the use of force incidents involved "unlawful or suspicious activity," according to the local law enforcement data reported to the Department of Public Safety (DPS).  Officers discharged firearms 10 times. The dashboard does not have any information on whether an officer was sanctioned for any given incident.
Several of the deaths came during encounters involving aggravated assaults, a kidnapping or a weapons law violation.
The statewide database is less comprehensive than other local data collections. The Washoe County Sheriff's Office maintains a dashboard including all use of force data, not just incidents resulting in death or serious injury. And the Las Vegas Metropolitan Police Department has for years tracked shootings by police officers and non-deadly uses of force.
Some proponents of SB212 wanted to see the database come online sooner. But a lack of funding was the reason the dashboard only recently launched, a DPS official said in response to a public records request. DPS was required to release the data whenever it received appropriate funding, according to the legislation.
The department received $85,000 in pandemic relief funds last December to launch the data dashboard. Once the department received the funding, it worked with a contractor to design, code and implement the database, a spokesperson said.
Harris, the bill's sponsor, said she has been very pleased with the release of the dashboard.
"Although two years seems long, for a government tech project that didn't have funding starting out, that's lightning speed," Harris said.
The Nevada Independent is raising $200,000 by Dec. 31 to support coverage of the 2024 election.
Tax-deductible donations from readers like you fund this critical work.
If you give today,your donation will be matched dollar-for-dollar.
Give + Get Matched
Featured Videos