Nevada rural, minority teens face steeper economic obstacles than peers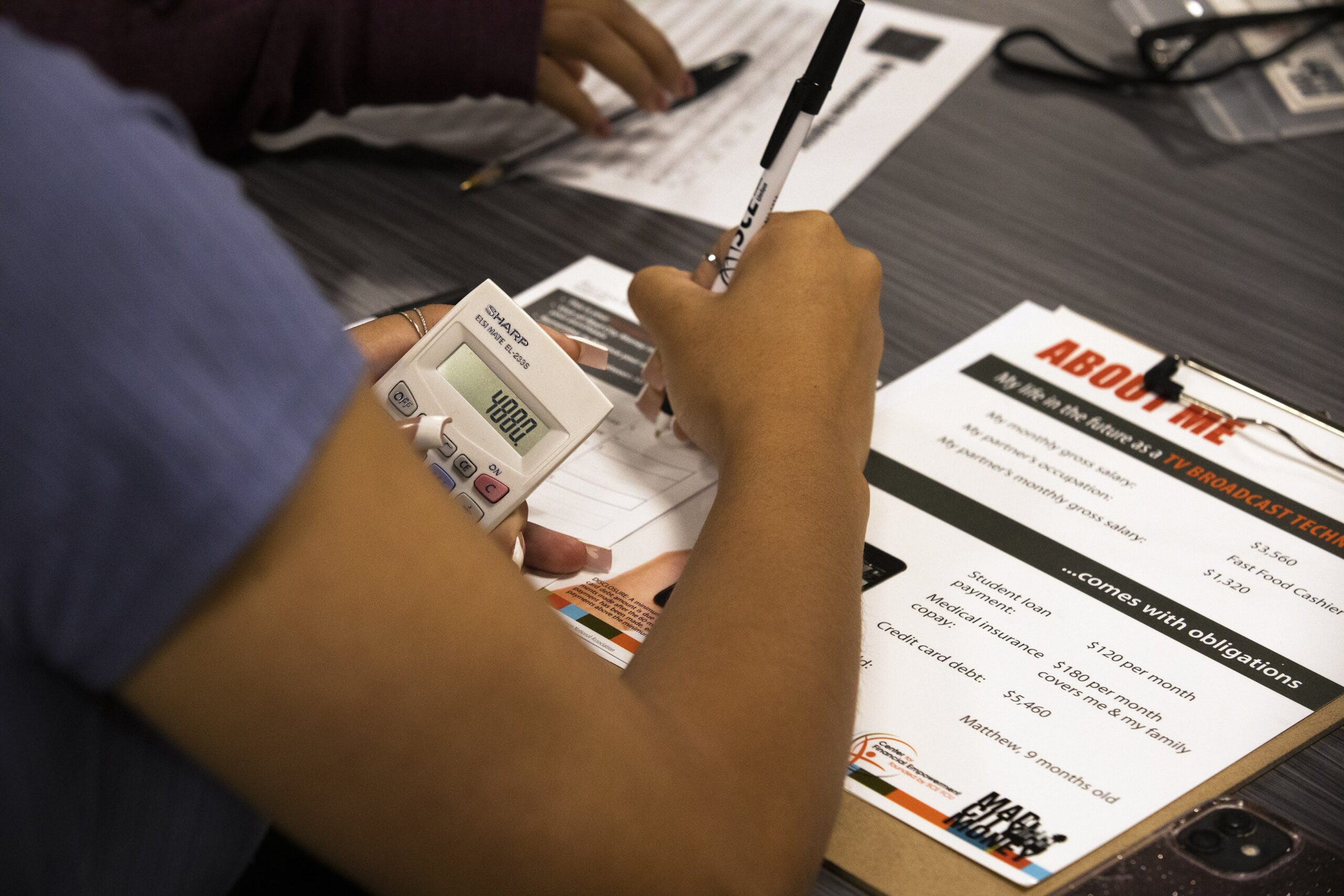 Nevada teens in rural areas are more likely to be living in poverty than their peers in urban areas, according to a report released earlier this month by the Guinn Center for Policy Priorities.
In 2019, nearly 25 percent of teens (ages 14 to 18) lived in poverty in Nevada's rural areas, compared with less than 15 percent of teens in urban areas. It's one of multiple alarming findings detailed in the report that sheds light on indicators of poverty, unemployment, mental health and substance abuse among the state's teenage population.
Meanwhile, the overall percentage of young adults (ages 19 to 24) in poverty has declined over the period from 2010 to 2019, though it still remains higher than poverty rates for adults older than 25.
The federal poverty level for an individual household is defined as making less than $12,600. This varies based on the amount of people living in the household, according to the HHS Poverty Guidelines for 2022.
In 2020, 12.8 percent of Nevadans lived in poverty and 12.5 percent in 2019, according to the U.S. Census Bureau.
"It's important to note, generally in Nevada, we are under-resourced and need to do more to strengthen our safety nets," Tiffany Tyler-Garner, executive director of Children's Advocacy Alliance, said in an interview. "Those safety nets are even more sparse in some of our rural communities."
The youth poverty rate differs by race as well: Roughly 30 percent of Black or African American residents between the ages of 14 to 24 experienced poverty in 2019, compared with 18 percent of Hispanic or Latino and 15 percent of white residents in that age bracket.
The Guinn Center report includes some data that has not been updated since the pandemic, which Tyler-Garner said should serve as a warning signal in itself.
"We should anticipate that every finding in there has likely been exacerbated," she said.
During the pandemic in 2020, the youth unemployment rate — defined as the percent of 16-24 year-olds who are unemployed but actively looking for work — increased to nearly 23 percent, compared to 10 percent in 2019. As a result, Nevada's rate has been higher than the national youth unemployment rate as well as higher than any older age group in Nevada.
However, according to the U.S. Bureau of Labor Statistics, the national youth unemployment has decreased to 7.8 percent in May 2022.
"In general, youth unemployment rates tend to be higher than adult unemployment rates," report author and Guinn Center Senior Fellow Nancy Brune told The Nevada Independent. "This is not unique to Nevada."
Limited job experience and transportation issues are a few of the factors driving the youth unemployment rate, which is also higher among minority populations.
Unemployment and poverty eventually harm a person's overall well-being, the report notes, yet in Nevada, there is limited access to health care. The Silver State's youth uninsurance rate is higher than the national average as well.
In 2019, more than 16 percent of rural Nevadans and 18 percent of urban Nevadans ages 19 to 24 lacked health insurance. According to the Kaiser Family Foundation, only 53 percent of children and teens up to the age of 17 had both a medical and dental preventive care visit in the past year.
Additionally, the report stated that mental health care and access is a rising concern as well. Nevadans ages 18 to 25 were outpacing other Americans in the same age group when it comes to reporting serious mental illness or serious thoughts of suicide, according to a 2017-2018 national survey included in the Guinn report.
"Many organizations and elected officials are talking about the importance of investing more in mental health services in Nevada," Brune said. "The data included in this report provides evidence to underscore the need."
Nevada Homes for Youth is a nonprofit organization that provides substance abuse treatment programs in Southern Nevada for at-risk adolescents. Rather than letting teens and young adults face addiction alone or out on the streets, the organization provides residential in-home treatment, out-patient treatment, counseling and education services.
"Sometimes we've seen … adolescents as young as 8, 9, 10, 11 and 12 that are involved with substance use," Nevada Homes for Youth Executive Director Ronald C. Moore said in an interview.
According to a national survey cited in the Guinn report, approximately 11 percent of Nevadans ages 18 to 25 reported dealing with an illicit drug use disorder in the past year.
"We noticed that a lot of kids that are using drugs are either self-medicating because of trauma, or things that are going on in their life that they're having a hard time dealing with," Moore said.
Moore said Nevada Homes for Youth holds events and spreads awareness about substance abuse across the state, but he said more needs to be done in the education and government systems.
Moore is not the only one who is raising this concern. According to a Harvard Youth Poll, more than 70 percent of survey respondents (ages 18 to 29) stated that the government should be doing more to address a variety of issues, such as health care, mental health, systemic racism and environmental issues.
"In addition to the allocation of funding to high-quality programs that support youth, we need to elevate youth voice and include youth representation on board and commissions, particularly those that address issues that affect youth," Brune said.
The Nevada Independent is raising $200,000 by Dec. 31 to support coverage of the 2024 election.
Tax-deductible donations from readers like you fund this critical work.
If you give today,your donation will be matched dollar-for-dollar.
Give + Get Matched
Featured Videos