Nevada solicitor general's ability to practice law in doubt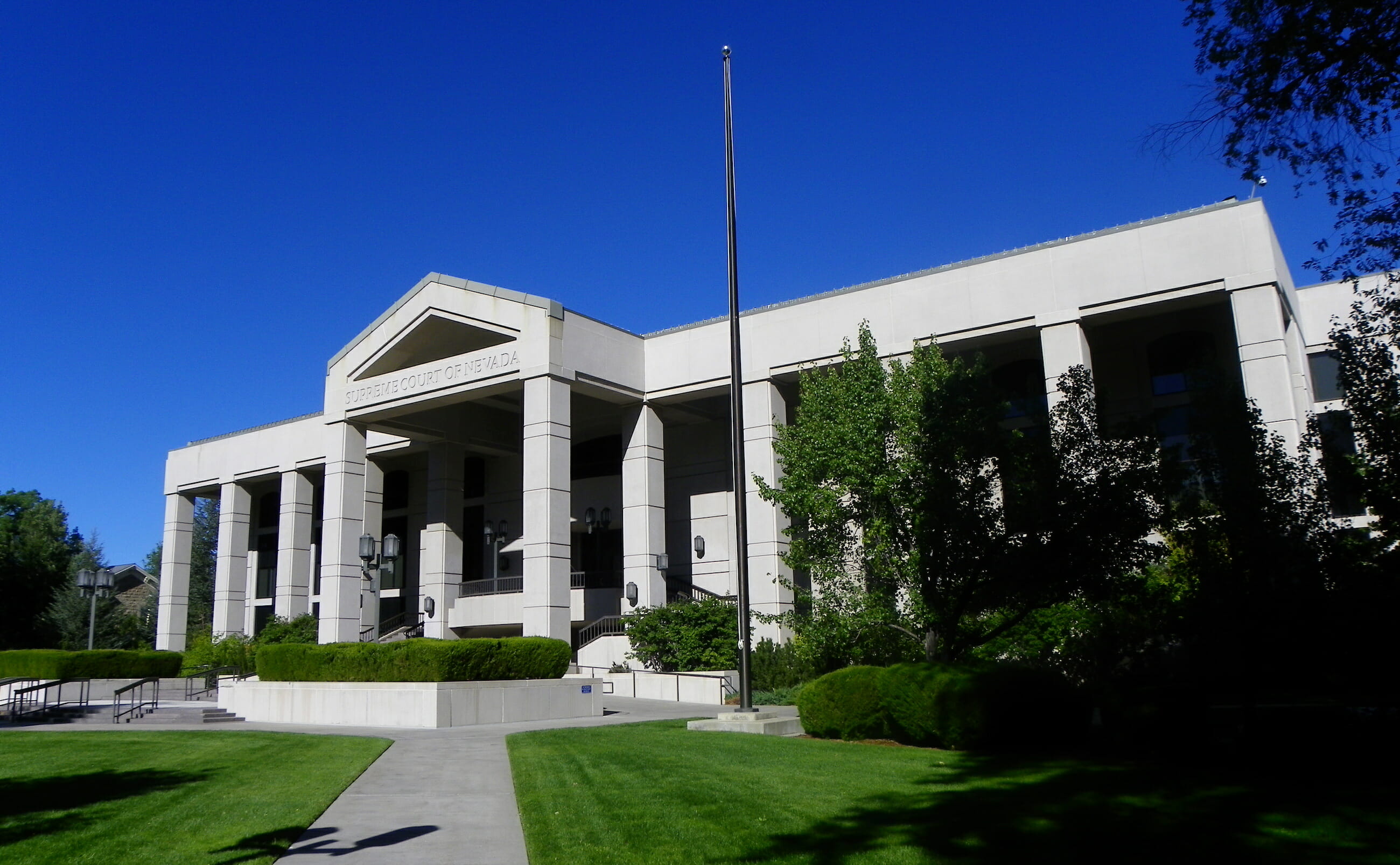 Nevada's chief attorney continues to practice law despite not having taken the state bar and the expiration of his two-year temporary license.
Solicitor General Lawrence VanDyke has been given special and unprecedented dispensation by the state Bar of Nevada, which has granted an emergency extension in apparent contravention of a Supreme Court edict.
The situation has caused tensions between Attorney General Adam Laxalt's office  and the state Bar, which advised VanDyke in October 2015 that he did not have to take the exam so long as he worked for the AG's office. With the scent of a lawsuit in the air, the Bar's director of admissions, Brian Kunzi, said late Friday, "Ultimately, this will probably end up in the Supreme Court."
Nevada Solicitor General Lawrence VanDyke has been allowed to practice law as a "non-member attorney" of the Bar since Jan. 23, 2015, records show. The Bar certification indicates he was allowed to practice as the state's highest unelected lawyer under Supreme Court Rule 49.8, which is for "limited practice for certain deputy attorneys general."
But the rule sets a two-year expiration date and is unequivocal: "In no event shall certification to practice under this rule remain in effect longer than 2 years."
That two-year period expired Monday for VanDyke and will soon end for other deputies, including Adam Laxalt's chief of staff, Nick Trutanich, who does not actually practice law as the attorney general's top aide. (Some states allow experienced lawyers to waive into the bar, but Nevada does not.)
But both VanDyke, who is licensed in other states and before the U.S. Supreme Court, and Trutanich, a veteran lawyer who worked in California, have received certificates extending their tickets despite the absolute prohibition in the high court rule. How?
"The (Supreme Court) rule is what the rule says," Kunzi acknowledged. "But if they (VanDyke and others) got information from the state Bar and relied on it and didn't take the bar..."
Several sources for this story used the term "detrimental reliance" in talking about this case, a legal term that suggests a lawsuit is possible. The reason?
VanDyke says he did not take the bar because he relied on an email from the Bar in October 2015 that assured him he could practice in Nevada for as long as he was employed in the attorney general's office, which seems to contradict the Supreme Court rule. VanDyke, according to an email chain I have obtained, asked Bar Member Services specialist Laurie Scheffler to confirm what he claims Kunzi's lieutenant, Dean Fernandez, told him.
"Laurie -- Dean Fernandez told me that I should follow‐up with you to confirm a question about the length of time a  Deputy AG can practice under the limited practice rule of SCR 49.8," VanDyke wrote to Scheffler on Oct. 7, 2015.
The following day, she wrote back to VanDyke: "I just checked the Nevada SC Rule 49.8," she wrote. "It indicates that a deputy AG can practice for as long as he/she is employed by the Nevada Attorney General's Office."
VanDyke and others in Laxalt's office thought the matter was closed. But a Bar staffer called the solicitor general earlier this month to tell him his ability to practice was coming to an end. After VanDyke showed Bar officials the Scheffler email, Kunzi decided he had to investigate and granted what he called an "emergency" extension.
Has that ever happened before? "I don't believe so," Kunzi said. "Not that I am aware of."
But because of the uncertainty and the Monday deadline, Kunzi said, he had to act and launch an investigation. So he drew up emergency extensions for VanDyke and Trutanich.
"I did that on an emergency basis because of the potential problem of the certificate expiring and because of the information (the Oct. 2015 email) that was provided to me," Kunzi said. But, he added, "I'm not buying everything that's out there," indicating VanDyke's claim that Fernandez advised him he didn't have to take the bar is only the solicitor general's assertion. And, he said, "They (VanDyke and other deputies) did not take the bar exam. There were three bar exams. They didn't do that."
"As a long-time member in good standing with the bars of three other states, as well as the bars of numerous federal courts including the U.S. Supreme Court, obviously my intent has always been to strictly comply with whatever the Nevada Bar requires," VanDyke said in a statement to The Nevada Independent. "Which is why I repeatedly confirmed with multiple officials of the Nevada Bar that I am not required to take the bar exam to practice in the Nevada Attorney General's office. If the Nevada Bar wants to change that policy going forward, I have no problem with that. I think that it just needs to be clear that I deliberately sought out the Bar's guidance on this question, that I have always strictly complied with the Bar's policy as it was explained to me, and that I can't imagine how anyone could think that I, or anyone else, should be prejudiced for having done that."
Kunzi said questions also have been raised about the line after the absolute two-year limit in the Supreme Court rule, one that refers to an annual renewal. "Is there really a conflict with the two years?" Kunzi asked, rhetorically?
That may be a question the high court justices may soon have to answer.
The Nevada Independent is raising $200,000 by Dec. 31 to support coverage of the 2024 election.
Tax-deductible donations from readers like you fund this critical work.
If you give today,your donation will be matched dollar-for-dollar.
Give + Get Matched
Featured Videos