Nevada to divest from assault weapon manufacturers sellers in wake of mass shootings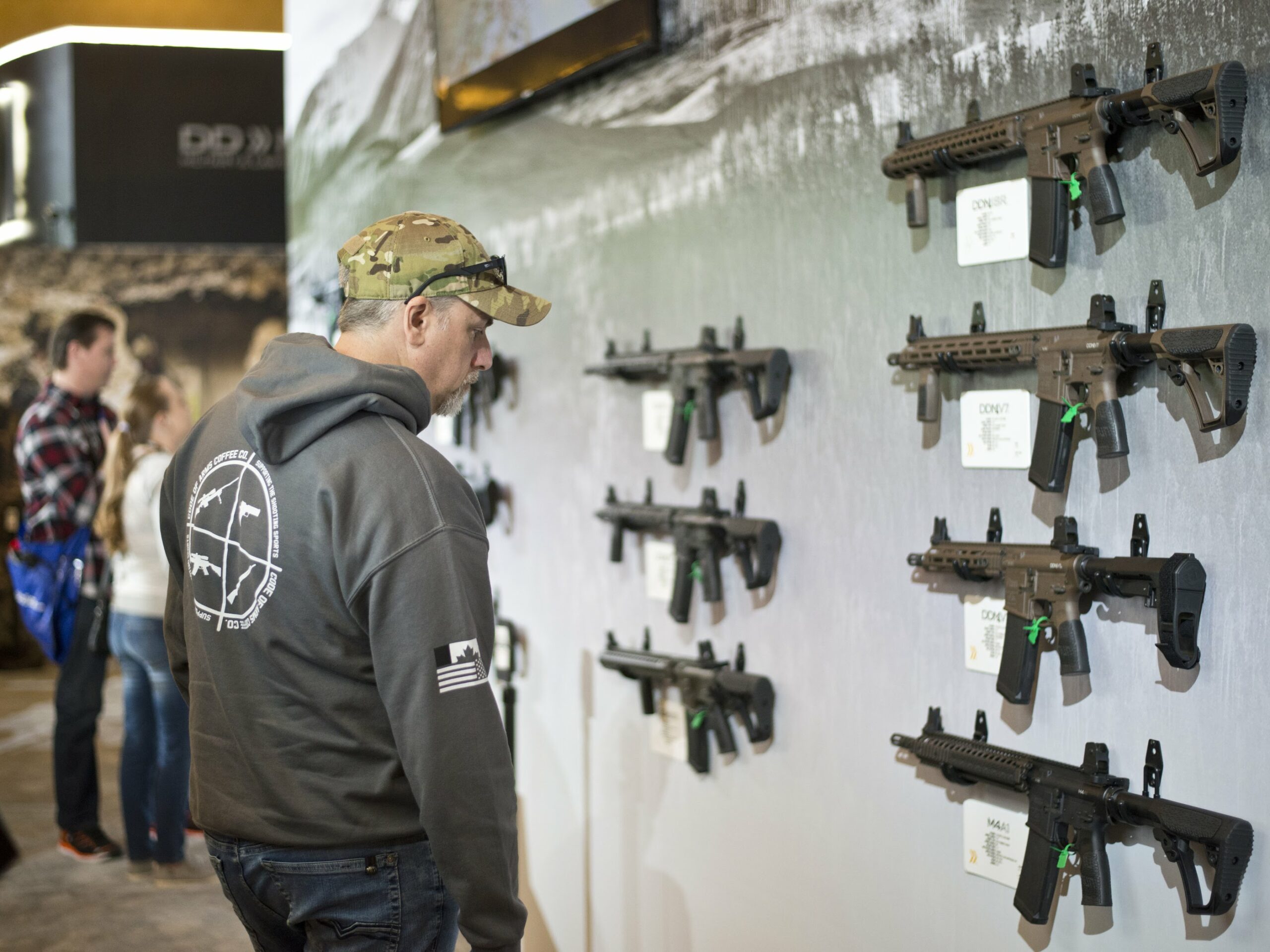 Nevada plans to divest tens of millions of dollars away from businesses involved in the manufacture or sale of assault weapons.
Treasurer Zach Conine made the announcement Thursday morning, and in an interview with The Nevada Independent, said the instruction to divest from those companies will apply to an estimated $89 million out of the $49 billion investment portfolio managed by the treasurer's office.
He said the reasons for the decision to divest from assault weapon-linked assets were twofold — first, because of the financial risk associated with continued investment in increasingly scrutinized companies that make or sell assault weapons, and secondly, as a moral response in the wake of recent mass shootings, including the school shooting in Uvalde, Texas, that left 19 children and two teachers dead.
"Frankly, our office is unwilling to continue to bear the moral risk of having investments in companies that profit from the creation of a thing that's killing people," he said.
The policy will take place immediately for four of the five investment funds managed by the treasurer's office. They include:
Nevada's General Portfolio, worth $7.2 billion
The Local Government Investment Pool, worth $2.4 billion
The Permanent School Fund, worth $527.45 million
Nevada Higher Education Prepaid Tuition Trust, worth $405.15 million
Under the plan, the treasurer's office will engage in a review of all state investments in the four non-College Savings Plan funds, and analyze all assets in companies that manufacture or sell automatic weapons on a case-by-case basis. The $89 million figure comes from an initial review of state investments, but could change based on staff review.
Conine, a Democrat first elected in 2018, said the office will not immediately or necessarily divest from all assets linked to assault weapons. Rather, staff will first determine whether divesting will cause "financial harm" to the state, and if so, the state will not immediately divest from that asset. The office will also review whether selling the asset prior to maturity would cause financial harm to the state, and if so, not divest the asset and instead hold it until mature.
"We figured out a way to do it that wasn't going to put the state at any potential loss of capital, which was really important as the state's fiduciary," he said. "I wish we'd done this sooner. But it's something we can do, and it's better to do it now than do it tomorrow."
The policy for the Permanent School Fund will be adopted immediately, while the policies for the other three funds will go before the State Board of Finance for formal approval. Still, he said the policy would immediately set up a screen and prevent the state's financial apparatus from investing further in that category of business.
Conine said his office will present a formal resolution to the board of the state's College Savings Plans of Nevada to "encourage divestiture" of assets held in companies that manufacture or sell assault weapons. The College Savings Plan's trust fund — which is indirectly managed by a separate 529 investment firm, and governed by a five-member board — is worth about $38.8 billion.
Rather than pursue the policy through a change in state law, Conine said he thought it was appropriate for the state treasurer to make decisions about the state's investment portfolio based on individual "experience and expertise." He said his staff has briefed Gov. Steve Sisolak's staff on the plans, and felt "very comfortable" after conducting an internal legal review of the policy change.
Still, he tacitly acknowledged that an internal policy could be reversed if he were to lose re-election later this year. In the general election, Conine will face either businessman Manny Kess or Las Vegas City Councilwoman Michele Fiore — an enthusiastic supporter of firearm rights.
Other states have taken action to divest or move away from financial interests in firearm or ammunition manufacturing companies — most notably Connecticut, where the state's treasurer took steps in 2019 to divest about $30 million from firearm-related assets.
Conine said he would support changes to Nevada gun laws, including capacity limits on ammunition magazines, raising the age to purchase assault weapons and an expansion of background checks and "red flag" laws. He acknowledged that this policy change would not outright stop all gun violence or future mass shootings, but said "every person in elected office who has a lever to pull, who has a thing that they can do should do that work."
"There is no value in those investments, there is no value at the time we spent signing kids up for Kick Start, there is no value in the time we spent making sure that prepaid tuition is solvent, there is no value in any of that if that kid is dead, is slaughtered, because they were in the wrong classroom," he said.
The Nevada Independent is raising $200,000 by Dec. 31 to support coverage of the 2024 election.
Tax-deductible donations from readers like you fund this critical work.
If you give today,your donation will be matched dollar-for-dollar.
Give + Get Matched
Featured Videos