Video: Nevada veterans remember the fallen by carrying their ID tags across the state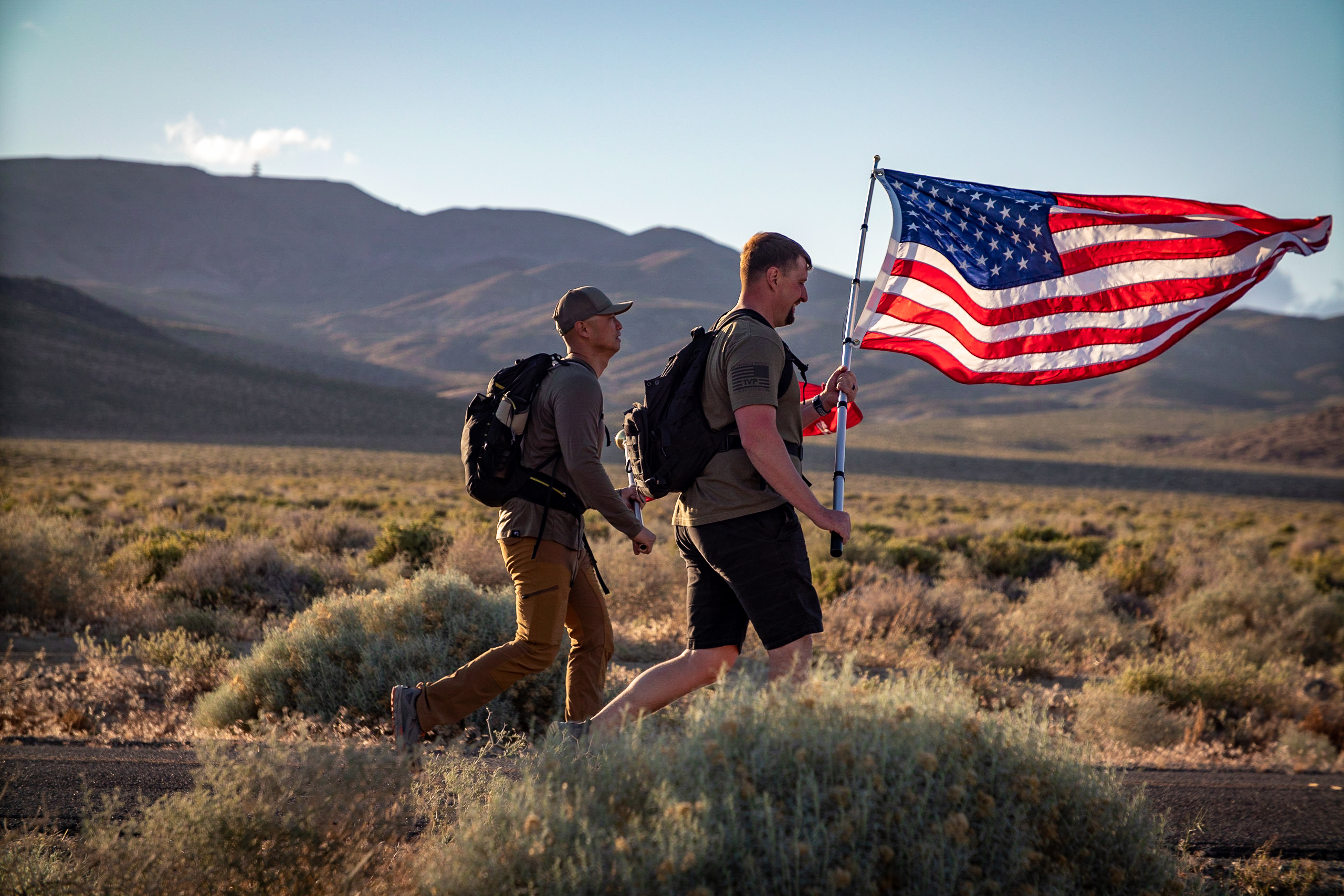 On a windswept hill near Dayton, just outside Carson City, Felipe Gutierrez De Alba stands in front of roughly 7,000 military ID tags, arranged in bricks of 500 and wrapped neatly in American flags.
"One of these is insignificant, weight-wise. Everyone carried them around their necks and never noticed them," said Gutierrez De Alba. "But when you put them together, you really feel that weight."
Gathered around him, with an assortment of flags and packs ready to be loaded, are the participants of Operation Battle Born: Ruck to Remember. Rucking, a military term for marching with heavy packs, is an experience shared by every service member.
Ruck to Remember is a partnership between Truckee Meadows Veterans Club and the UNLV Rebel Vets that started at a Student Veterans of America conference with an ambitious idea: Bring veterans together by challenging them to walk across Nevada.
In 2018, they did just that. About 150 people carried more than 80 pounds of tags — one for every service member killed in action since September 11, 2001 — nearly 400 miles from Las Vegas to Fernley. Participants signed up for sections of about 10 miles in a relay that lasted 10 days and ended on Memorial Day.
"Having that mission is really what drives veterans," said Gutierrez De Alba, who served six years in the Marine Corps. "Sharing those stories while you're walking nine miles together, remembering those people that you served with or you potentially lost to combat or suicide. That's what this is about."
This year, because of concerns about COVID, the groups held separate events. UNLV Rebel Vets went from Amargosa Valley to Boulder City, while Truckee Meadows Veterans Club started in Carson City and marched to Fernley. In both cases, they ended at a veterans cemetery on Memorial Day.
Alex Silveira participated in the relay on all three days of the event, walking more than 18 miles in total. He is president of Wolf Pack Veterans club at UNR and served in the Army from 2007 to 2013. Silveira turned 34 on the last day of the ruck. Whenever Memorial Day falls on his birthday, he makes sure people know, "Today isn't about me. Today is about the men and women of the armed forces, my brothers and sisters, who have fallen."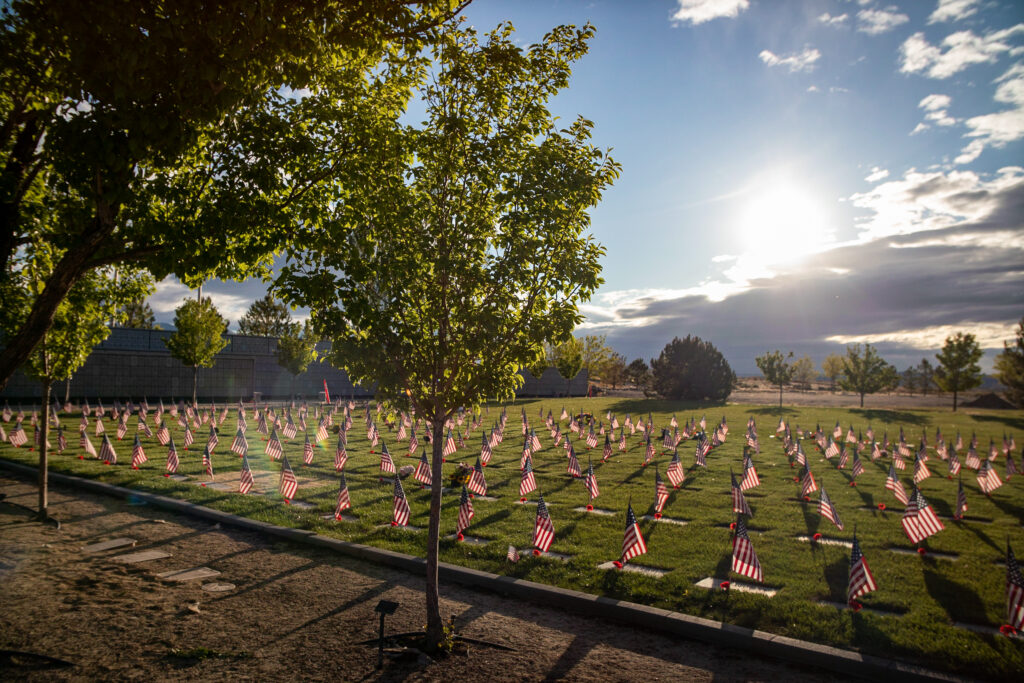 Every year, the Nevada Department of Veterans Services hosts the Memorial Day remembrance event at the Fernley cemetery. Jerome Washington, an Army veteran who has walked with Ruck to Remember since its inception, served as the keynote speaker this year.
"We rucked, carrying the dog tags of our fallen comrades," Washington said in his address. "We remember their stories, remember their life, remember their legacy.
At every changeover point, Gutierrez De Alba carefully unpacked a flag containing two bundles of tags and showed it to the incoming group. First is a chain of 58 tags with the names of every Nevadan service member killed since 9/11, and the second is a ring of 18 tags, representing the number of veterans who take their own lives in the U.S. every day.
"We wanted to bring attention to that, and let everyone know that they should reach out to their family and friends," Gutierrez De Alba said. "You never know what a phone call will do for somebody."
John Fenton enlisted in the Nevada National Guard when he was 17, but after coming home from Iraq in 2007, he had a difficult time transitioning to civilian life.
"I came back from Iraq [on] September 11, 2007, and drank myself into my first rehab, with the help of pain pills, prescribed by the VA, within the first month."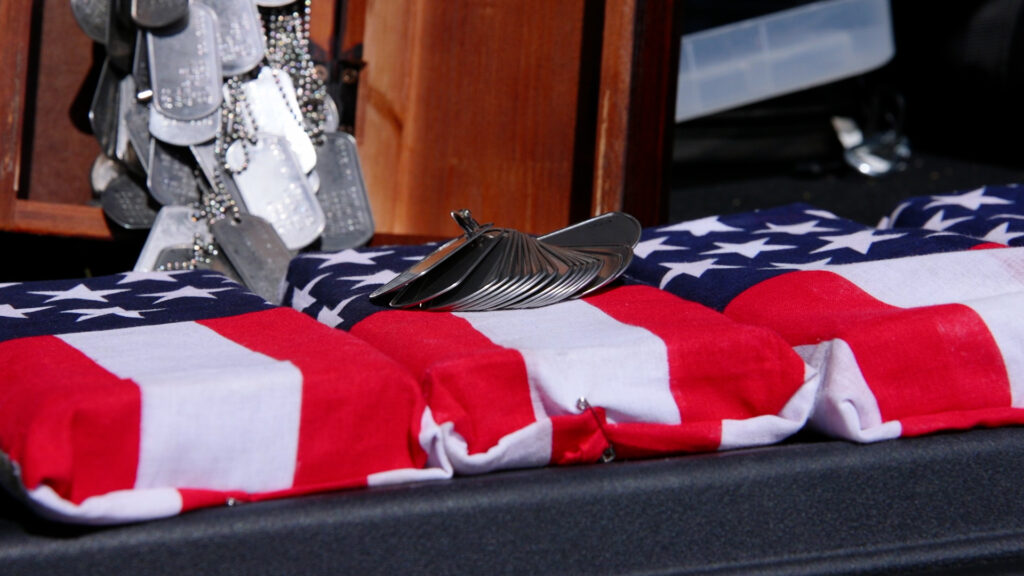 Fenton struggled with drug and alcohol addiction for years and even spent time in prison. He wanted to attend college when he was released but didn't know how to start. So he walked into the veterans resource center at Reno's Truckee Meadows Community College, where he met Gutierrez De Alba.
"He's always championed me and I've been able to be real and honest with him from the beginning," Fenton said. "He changed my life. So when he says, 'You want to go march with some dog tags on your back?' I'm going to say yes every time."
When he puts on that rucksack, Fenton said he will be thinking about Army Sgt. Jason Schumann, who died in 2007 outside Nasariah, Iraq, after his vehicle was struck by an improvised explosive device. Going forward, he wants to make sure he honors those fallen by never again wasting the opportunity their sacrifices afford him.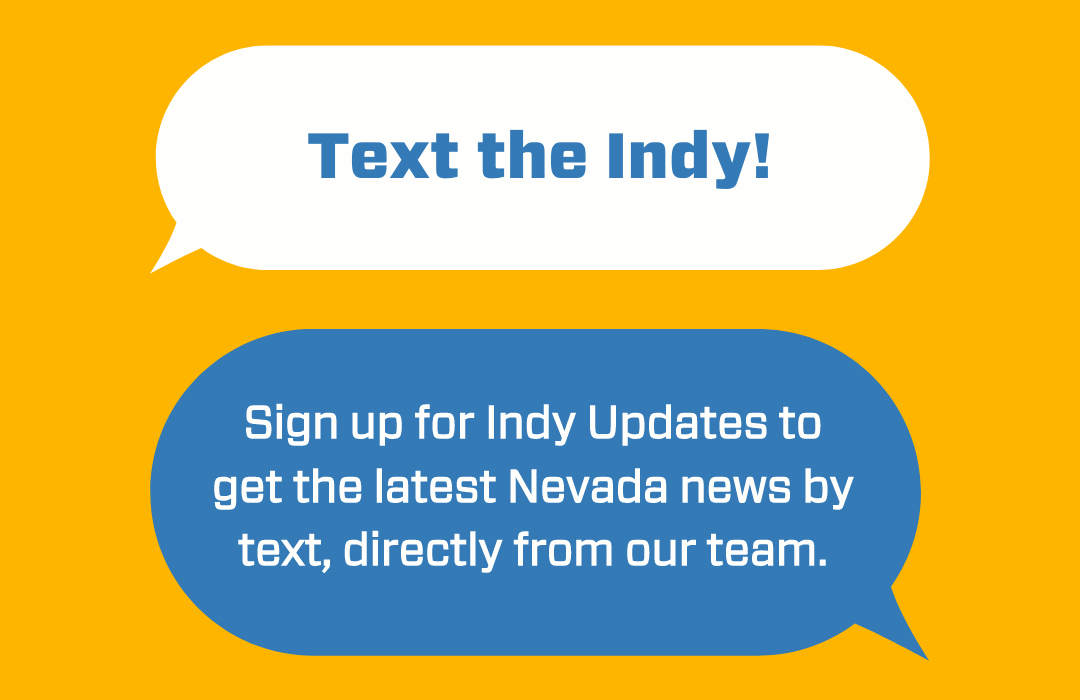 Featured Videos
Comment Policy (updated 4/20/2021): Please keep your comments civil. We reserve the right to delete comments or ban users who engage in personal attacks, use an excess of profanity, make verifiably false statements or are otherwise nasty. Comments that contain links must be approved by admin.