Pharmacy benefit managers are getting in the way of affordable medications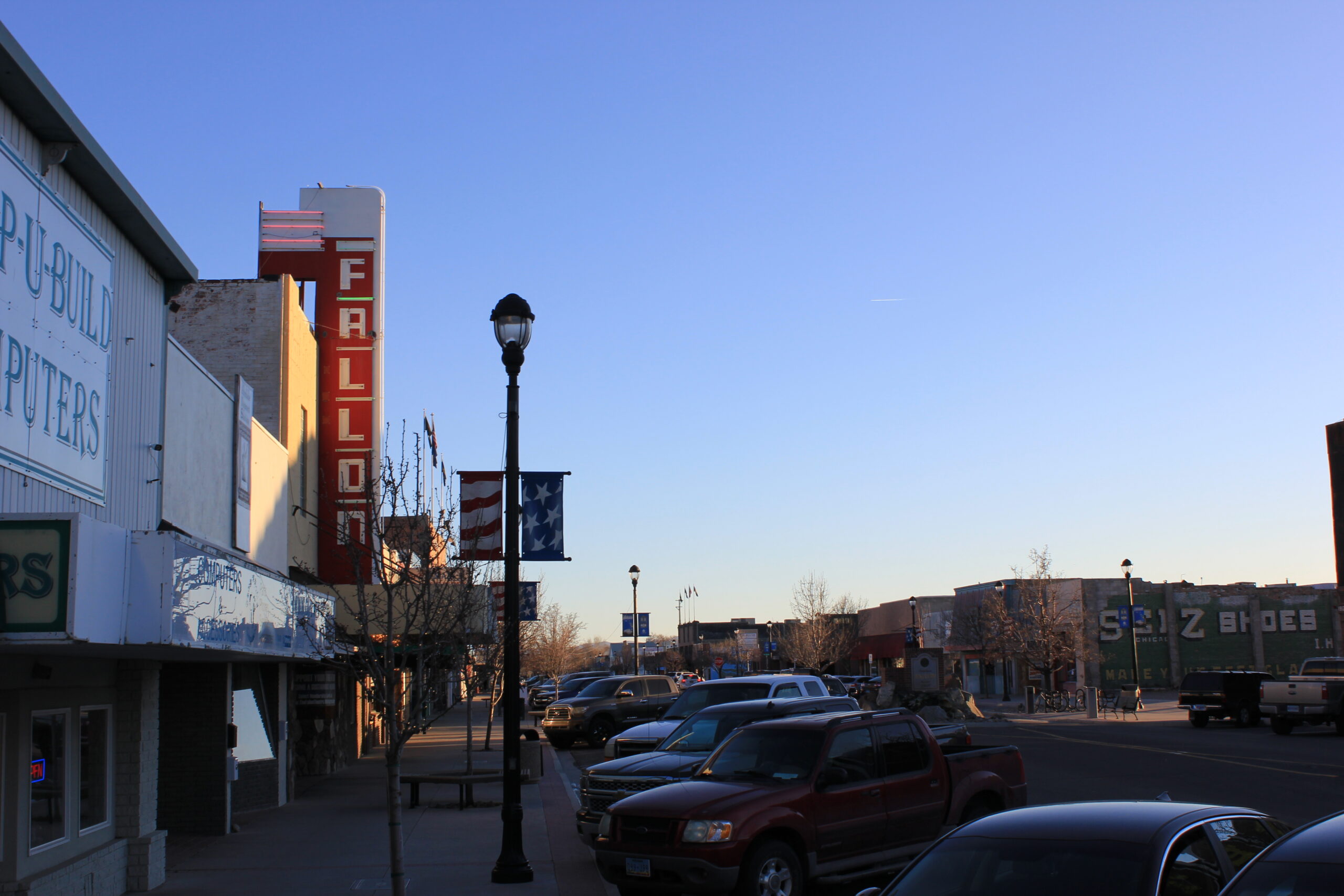 Nevadans who need affordable prescription medications that they can pick up at their neighborhood pharmacy are running up against powerful forces that are elevating drug costs and making it difficult for independent drugstores to even keep their doors open. The harmful actions of pharmacy benefit managers (PBMs), corporate middlemen who have great control over the medicine supply chain, require action from our state and federal elected officials. As a witness to and victim of this anti-consumer environment, let me explain.
When I chose to become a pharmacist, I did so because I loved having the ability to make people feel better and help with their health challenges. I looked forward to having my own local pharmacy where I could build relationships with my Nevada community — and help ensure my patients had information about and access to the care that would improve their health and lives. When I finally opened my own pharmacy, it was everything I had imagined. Until it wasn't.
My dream of serving my local community didn't end because I lost interest in my work. It was dashed by under-the-radar Fortune 100 companies that make out-of-pocket costs for prescriptions balloon so their profits can do the same, while patients struggle to afford their medications and independent pharmacies actually lose money on sales. These conglomerates are rapidly forcing more independent, community pharmacies like mine out of business.
PBMs originated in the 1960s when health plans hired them to manage their prescription drug benefits. What started out as an administrative service has since morphed into a multi-billion-dollar business – in fact, the three largest PBMs now control nearly 80 percent of prescription benefits in the U.S. PBMs squeeze patients and pharmacies in what seems like an ever-evolving game of whack-a-mole.
In the case of CVS, the payer and buyer are one and the same. CVS is listed as one of the top three PBMs in the country; in 2020, those three comprised 78 percent of the market and covered 180 million enrollees. In 2017, the largest PBMs had higher revenue than the largest pharmaceutical manufacturers, according to a paper by Kevin Richman, "The Evolving Pharmaceutical Benefits Market," (2018).
First, PBMs benefit from the broken prescription drug rebate program. Under this program, PBMs negotiate rebates with prescription drug manufacturers – usually about 40 percent off the list price – by agreeing to place the manufacturers' medications on their health plan partners' list of medications available to insured consumers. This pay-to-play scenario doesn't seem like the best way to determine patient access to medications.
Patients should benefit from rebates on medications they purchase, but in most cases they never receive a dime of the negotiated savings. Instead, PBMs and their corporate insurance partners keep the rebate money for themselves. And profit they do – drug manufacturer rebates ballooned from $89.5 billion in 2016 to $175 billion in 2019. Adding insult to injury, patients who have not yet met their deductibles are required by their health plan to pay full list price for their medications. The 42 percent of Nevadans with high deductible health plans bear the brunt of this appalling rebate program.
Second, because independent pharmacies don't see the sales volume needed to purchase directly from drug manufacturers, they must work with PBMs to obtain medications for their patients. I have found that signing contracts with PBMs often means signing a death warrant for the businesses. PBM pricing and reimbursement practices are driving independent community pharmacies out of business, leaving consumers with only large chain and mail order pharmacies as an option. This means even more profit for the PBMs that own these operations.
But that alone wasn't the death knell for my pharmacies in Fallon, Fernley and Carson City. The final blow was struck by what are known as PBM "clawbacks," a practice in which the powerful PBMs can decide, based on elusive and arbitrary criteria, that independent pharmacies are not performing up to standard — and then penalize them by not fully reimbursing them for the medications they buy. Even my pharmacies, which always received among the highest patient care performance ratings, were subject to this specious practice. PBMs refuse to be transparent about how and why they apply these fees. Sounds like a plan to put independent community pharmacies out of business, doesn't it? In my case, PBMs did just that.
And here's the worst part: PBMs aren't breaking the law, because there is no law. They have free rein to manipulate the prescription drug market to the detriment of patient access and choice.
This situation can and should change. The U.S. Supreme Court ruled in 2020 that individual states could regulate the practices of PBMs. We need Nevada to take the necessary steps to address PBM abuses. It's too late for independent pharmacies like mine, but our members of Congress as well as members of the Legislature must act immediately to curb PBMs' damaging practices going forward and protect the interests of consumers, patients and neighborhood pharmacies. Serious efforts to lower prescription drug costs for patients must start by providing PBM oversight, and insisting on transparency in their business practices.
Nathan Dahl was born and raised in Nevada, and earned his Doctor of Pharmacy degree at Idaho State University. He co-owned and then became the sole owner of three independent pharmacy locations in Fallon, Fernley and Carson City. He closed them in 2020.
Comment Policy (updated 4/20/2021): Please keep your comments civil. We reserve the right to delete comments or ban users who engage in personal attacks, use an excess of profanity, make verifiably false statements or are otherwise nasty. Comments that contain links must be approved by admin.