Nevada's assisted living facilities gear up for the coronavirus after outbreak in Washington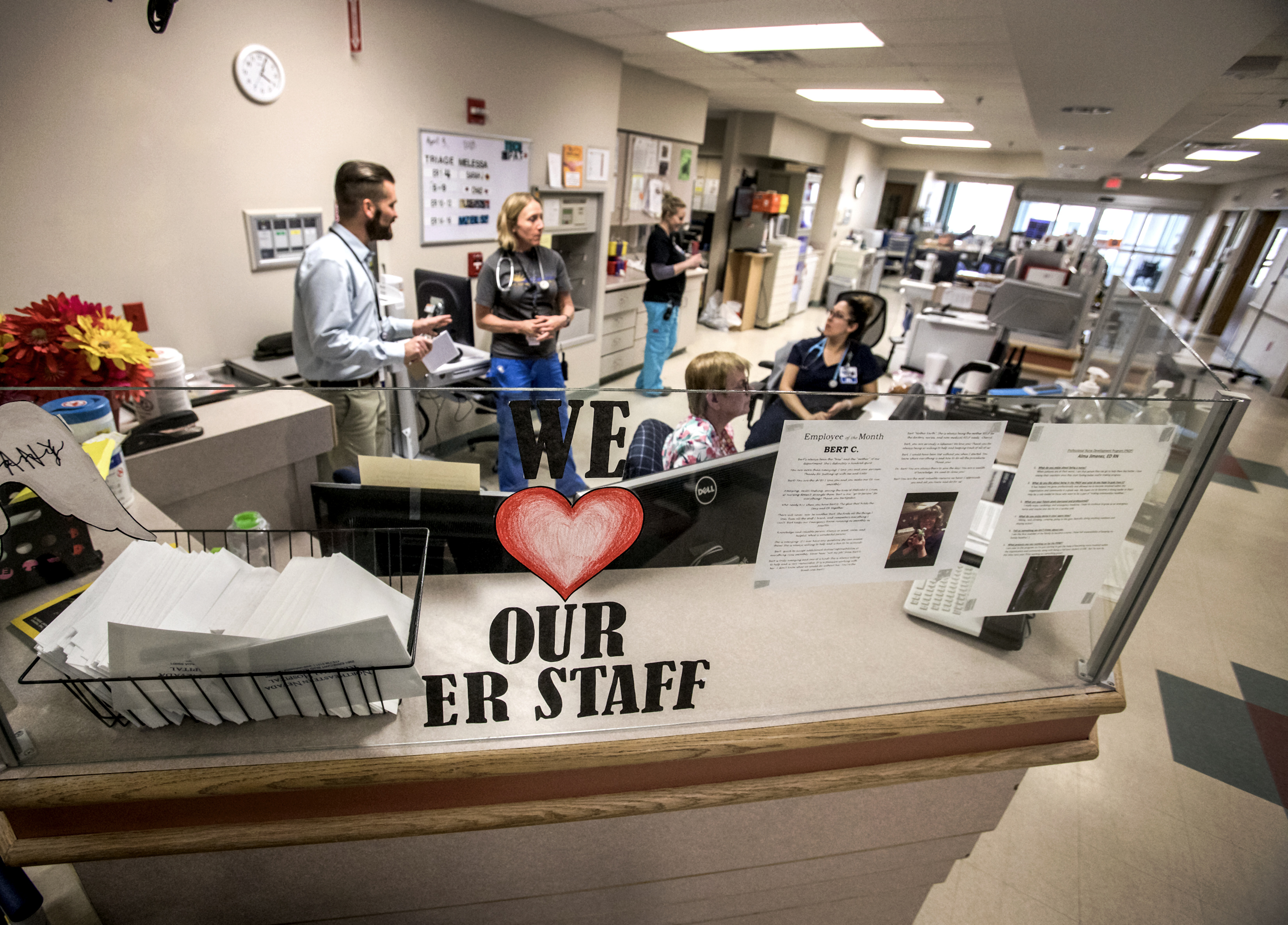 The epicenter of the coronavirus outbreak in the U.S. so far has been Washington State, where as of Wednesday, 10 people have died from the virus — at least seven of whom were linked directly to a single assisted living facility in Kirkland, Washington.

The threat of an outbreak is elevated in assisted living facilities and other communal settings such as prisons, shelters, and dorms where individuals share living spaces and are often in close contact with one another. A lack of opportunity for isolation means that these facilities are often more susceptible to the spread of diseases such as the coronavirus than in single-family homes. 
In Nevada, the risk has prompted state officials with the Nevada Division of Public and Behavioral Health to contact assisted living providers about recommended care and containment procedures.
Daniel Mathis, the CEO of PureCare Living in Las Vegas, said that providers received an email on Tuesday recommending that assisted living facilities comply with Centers for Disease Control and Prevention (CDC) guidelines and updated information, including guidelines from Centers for Medicare and Medicaid Services (CMS) on Thursday following the first positive test for the virus in the state.
The Life Care Center in Kirkland first notified the public about a disease outbreak on Friday, Feb. 28, posting a sign on their door that warned of a "respiratory outbreak." The first death had occurred days earlier. A male resident was transferred to a Seattle medical clinic on Feb. 24 and died two days later. On the same day, a female resident died at home.
While the patients were undiagnosed at the time, both deaths have now been attributed to the virus. Since then, the virus has been spread within the facility and to visitors, including a man who traveled back to North Carolina before being diagnosed. 
Ellie Basham, executive director of the Life Care Center, released a statement saying that the facility is following "infection control recommendations" and that any resident displaying symptoms is being placed in isolation. However, even following these recommendations, 50 residents and employees of the center have reportedly experienced respiratory symptoms and required testing.
PureCare Living provides for residents with a variety of needs. Some residents require skilled nursing services, and their medical staff in the facility are responsible for determining whether they need to seek treatment for a respiratory issue. However, many of their residents live independently, and for those residents, education is the main priority.
It is vital, Mathis said, to educate residents and their families on the risks of the virus and urge potential visitors to stay home if they are experiencing any respiratory symptoms. 
After the first patient in Nevada tested positive for the virus, providers were sent updated information on patient triage and isolation in the case of a positive test within a facility. The CMS guide does not recommend suspending visitation but does lay out specific guidelines for screening visitors. 
Mathis anticipates that if a case is diagnosed within a facility, or if a large number of cases are identified within the state, visitation would be temporarily suspended as a precaution. Instead, he would recommend residents to communicate with their loved ones over the phone or through video chat.
"We want them to stay in contact," he said. 
Facilities are instructed not to allow visitation by anyone who has a fever or any respiratory symptoms, who has traveled to countries identified by the CDC in the past 14 days, and/or has had contact with someone they know or suspect to have the virus.
Along with screening visitors, Mathis says it is most important to constantly remind residents about their "super simple, basic protections" such as constantly washing their hands and not touching their faces. 
They are also ramping up their call-in process to have more employees available. PureCare generally does not allow employees to work who are showing symptoms of any illness.
"If someone is sick and showing symptoms, we want them to stay home. That's our policy," said Mathis.
CMS instructed facilities to use the same screening process for their employees that they are using for their visitors. Any employee that begins to experience symptoms while working should stop work, provide the facility's management with information on all individuals, equipment, and locations they were in contact with, and contact their local health department.
Mathis said that screening visitors and educating residents on proper hygiene practices is something they also implement at the onset of flu season.
This story was updated at 5:45 p.m. on March 5, 2020 to add additional guidance provided to assisted living facilities after Nevada's first presumed case of coronavirus was reported.
The Nevada Independent is raising $200,000 by Dec. 31 to support coverage of the 2024 election.
Tax-deductible donations from readers like you fund this critical work.
If you give today,your donation will be matched dollar-for-dollar.
Give + Get Matched
Featured Videos