Nevada's leaders need to rebuild trust through 'the art of good governance'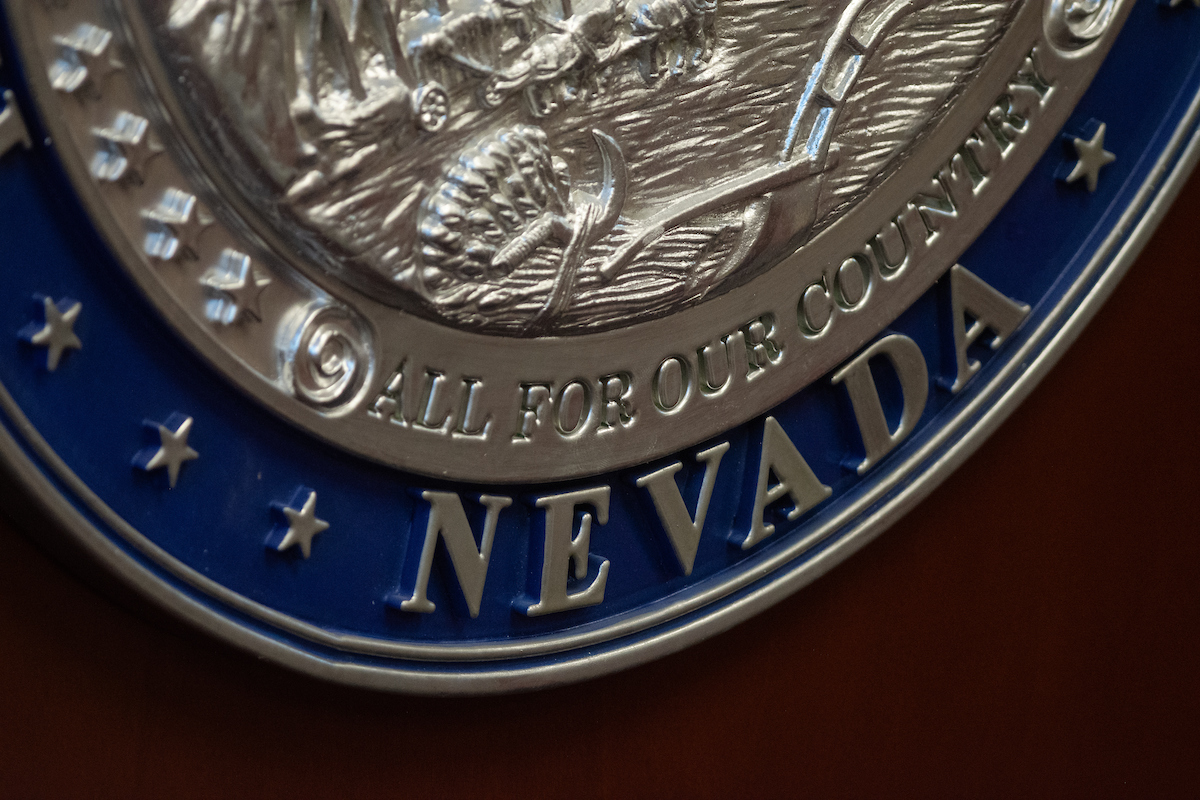 Several times a week I walk past the statue of Richard Bryan on the UNR campus. There he sits in bronze, reading the Nevada Sagebrush and surrounded by benches announcing his significant public achievements: ASUN president 1958-1959, attorney general 1979-1983, governor 1983-1989, and U.S. Senator 1989-2001. The Richard H. Bryan Plaza is a wonderful tribute to one of Nevada's most respected leaders, one who changed the trajectory of my life immeasurably — but I have often wondered why they would choose to honor Bryan with a statue at a time when so many other statues are being removed around the country.
At least a partial answer to this question can be found in the pages of Building Trust in Government: Governor Richard H. Bryan's Pursuit of the Common Good, a 2021 book by Larry D. Struve. Struve's book explores Bryan's time as governor and how he navigated the crises and challenges of his time. It shows the lessons Bryan learned during his political career, and how he would apply those lessons with grace, diligence, and decency as governor, all characteristics that contributed directly to the earned admiration Bryan holds across the political landscape of Nevada.
Building Trust in Government is a difficult book to categorize. It is a biography, but readers looking for an in-depth political biography like Mike Archer's comprehensive review of Sen. Bill Raggio's life will not be satisfied. It is a normative work on executive leadership, but it is not a scientific, testable work of political science. Though part biography and part academic leadership study, Building Trust in Government seems to be more of a call to action for those serving in today's political system. If it is indeed that, then the object of that action is for today's elected leaders to practice what he calls "the art of good governance," to which Struve attributes the respect Bryan receives so many years after he left office.
In the opening of the book, Struve identifies 13 values that contribute to the practice of the art of good governance. They range from personal characteristics (sense of humor, work-life balance, and using grace and charm) to ethical characteristics (honesty, loyalty, and respect) to characteristics of public stewardship (take measured risks, be a good judge of character, and view service as a public trust). While some of these characteristics overlap and others may certainly be added to the list, it is hard to argue with his conclusion: If elected leaders were to embrace Bryan's approach to addressing problems, building coalitions, and driving change, then today's politics would be better and constituents would be the beneficiaries.
Struve arrived at the list of values through a deep study of Bryan's time as governor. Some of this Struve experienced personally through working for Bryan when he was attorney general and as a cabinet member in Bryan's gubernatorial administration. Beyond personal experience, though, Building Trust in Government is also based on extensive interviews with others who know and worked for Bryan, as well as an extensive review of a broad selection of correspondence, speeches, official reports, books, and news articles.
From all of these sources, Struve compiles 18 chapters of distinct case studies from Bryan's governorship. These chapters cover the immediate crises that the Bryan administration had to address, the issues and initiatives that shaped his administration and his legacy, and how Bryan incorporated women and minority leaders and perspectives in his approach to governing. Throughout each of these chapters, Struve points out moments where he identified one of the 13 values in order to show how they affected the outcomes of the given situation.
In the final chapter, Struve attempts to tie these lessons together to explain why the art of good governance should matter to us today. In our democracy, Struve points out, the consent of the people is essential, and therefore, elected officials must embody these values in order to gain the trust and credibility necessary for consent. Once leaders have the consent of the people and the credibility to act, these leaders must act on the people's behalf. Struve describes the possibility of this approach this way:
Bryan impressed on me the notion that people in government had a responsibility to act with diligence and dedication, so that opportunities to strive for important achievements benefiting the citizens of our state would not be missed. He expected key figures in his administration to act boldly with concrete actions to make these possibilities a reality. Major initiatives undertaken during his governorship did improve conditions in society and empowered many citizens to have more opportunities for bettering their lives and livelihoods.
Struve never makes the leap from his analysis of Bryan's style to our present politics, but he does not really have to for the implication to exist. It is clear today that our politics are not the politics of Bryan's era — and that we are the worse for it. So, subtly and thoroughly, Struve provides examples of Bryan's successful leadership for others to follow so they can regain the public trust and lead, innovate, and build systems and institutions that we will need to serve future Nevadans.
Not long after Building Trust in Government was released, I had the chance to talk with Gov. Bryan at a public event in Las Vegas. Bryan never mentioned the book—that is not his style—but he did comment extensively on how partisan and adversarial our politics today have gotten. (I was at the event at the invitation of the chamber of commerce in Las Vegas and was given the chance to thank him for nominating me to a service academy while he was a senator in 1997, a decision that changed my life.) I have no doubt that Gov. Bryan changed the lives of many other Nevadans as well, a fact that is reflected by his statue in Reno and by Struve's choice to write a book based on his leadership style.
Caleb S. Cage is a writer and native Nevadan who lives in Reno. He has served three governors in his 14 years of service to the State of Nevada, working in the areas of veterans services, emergency management and homeland security, and education. He is currently the Vice Chancellor for Workforce Development for the Nevada System of Higher Education. He has written on issues related to military conflict, deserts, and public policy.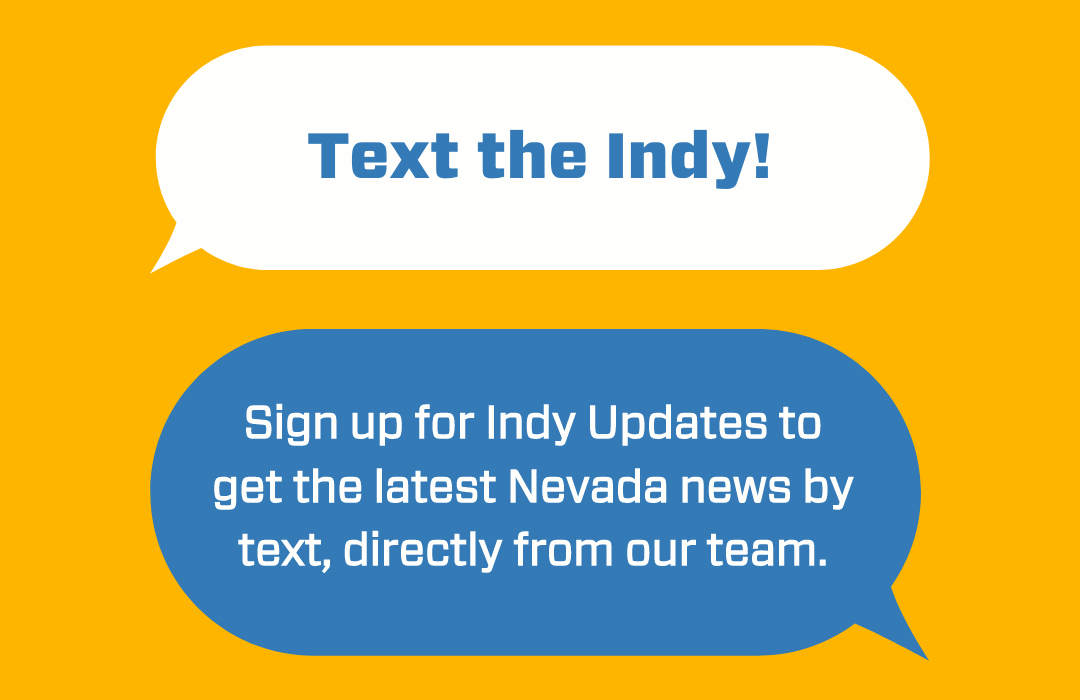 Featured Videos