Nevada's rising poverty population results in unmet legal needs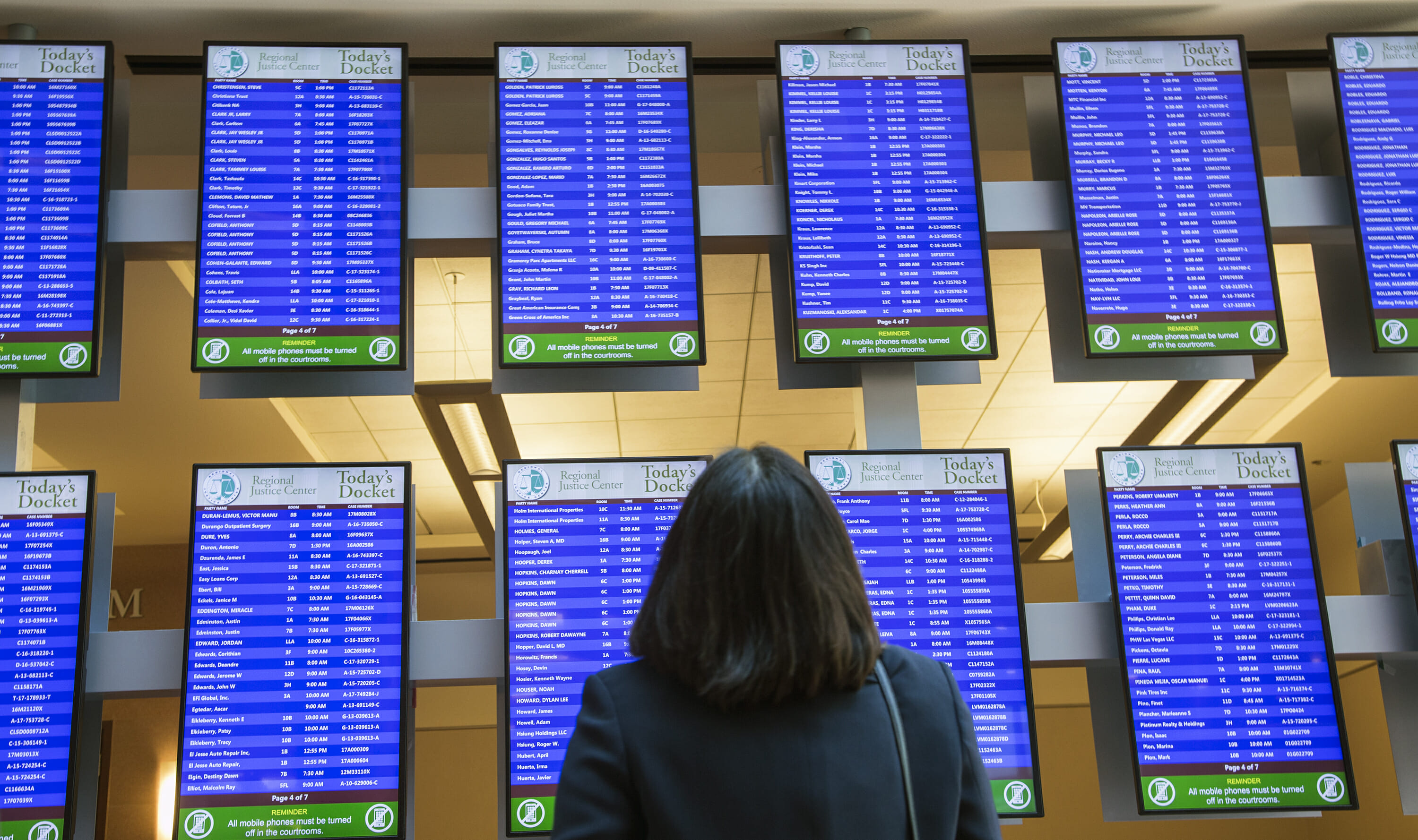 Despite often-touted improving jobs numbers and a sinking unemployment rate, many Nevada residents are still suffering from the financial crash of 2008.
Case in point: a survey conducted last year by a Nevada Supreme Court commission found that households with income less than 125 percent of the federal poverty level have a total of about 147,000 legal "needs" every year — yet 76 percent of those needs are never addressed or resolved.
The survey, which sampled 1,050 people between October and December 2017, was conducted on behalf of the Nevada Supreme Court's Access to Justice Commission, which is composed of 18 members and is co-chaired by Justices James Hardesty and Michael Douglas.
Though the survey focused on documenting access to legal resources for low and middle class Nevadans, it also underscored an underlying cause — a persistently large population of people living at or below the federal poverty level of $12,140 in annual income for an individual, or $20,780 for a family of three.
Using Census data, the report stated that Nevada's poverty population grew from 270,000 at the start of 2007 to around 400,000 by 2016 — 48 percent growth, compared to 8.6 percent growth in the state's total population over the same time period.
Growth in poverty has disproportionately affected certain demographics more than others — the population of seniors in poverty has more than doubled over the past decade, while poverty has also increased among Native Americans (by 80 percent), veterans (30 percent) and children (27 percent), according to Census data.
So why do the courts care? Brad Lewis, the director of the Access to Justice Commission, said in an interview that judges often come face-to-face with the state's poorest residents, and are acutely aware of the struggles faced by those who can't afford an attorney and are cast blindly into navigating the complex legal world.
"Most people don't have thousands of dollars to spend on a lawyer," he said. "This is something the courts see every day, seeing unrepresented people in their courtrooms."
In total, the study found that the five primary legal aid services in the state completed roughly 35,000 legal cases in 2017, a relatively high number but one that captured only about 24 percent of the estimated legal problems facing the state's below-poverty population.
The survey identified a broad range of legal issues where people surveyed didn't seek help, everything from help with food stamps and cash assistance to evictions and other housing issues. Most of the reported issues were in Clark County, the state's most populous county.
It also estimated that every $1 spent on legal aid programs resulted in a $7 economic return in direct financial assistance and cost savings.
Financial benefits came from increased enrollment in federal programs such as Supplemental Security Income and disability payments, avoided costs from issues such as evictions or foreclosures, and from avoided hospital and police spending resulting from domestic violence cases.
It isn't the first study by the commission on the topic — a similar study on unmet legal needs was conducted in 2008. Lewis said that the commission will likely garner feedback from the results and issue formal recommendations to the Legislature sometime in November.
Legal Aid Center of Southern Nevada Director Barbara Buckley said the 2008 study by the commission was a "wake-up call" for the legal community, but hoped that the results and recommendations from the new study would make more of a splash than it did a decade ago.
"The lack of legal aid funding is well-known in the legal circles," she said. "But it's not something that has been communicated or seen sometimes. Let's just put it this way — it's not readily known in some other circles."
Of the initial recommendations listed in the report, the first was to simply hire more legal aid attorneys and increase pro bono representation. Statewide, the five primary legal aid providers employ 84 attorneys — which is about one attorney for every 6,000 low-income Nevadans.
Buckley said that in Southern Nevada, law firms contributed pro bono services ranging from free "ask-a-lawyer" consultations to taking on cases screened by legal aid — the dollar value of which likely runs in the seven-figure range. Legal aid has also worked to create automated intake forms similar to "TurboTax," which allows staff to more efficiently process requests.
But overall, Buckley said access to a private attorney is skewed toward the richest Nevadans.
"The very wealthy get great legal services, and the rest are incredibly underserved. I don't think Nevada is very different from most communities," she said. "Market-based solutions are difficult when it comes to providing legal help to the poor, because the poor cannot afford legal services."
Buckley, a former Speaker of the state Assembly who began working as a staff attorney for the center in 1989, has been quick to point out the nonprofit's successes, including an initiative to provide legal representation for every child in Clark County's foster care system.
But having to turn away people who need legal assistance is still the most "gut-wrenching" part of the job, she said.
"We assist those who are the most vulnerable and unable to navigate the legal system themselves," she said. "But when we get full, when our attorney's caseload is full, and there's already 70 people on the pro bono waiting list, when we have to say no to that next client who we feel might lose because we can't help them, there's no worse feeling in the world."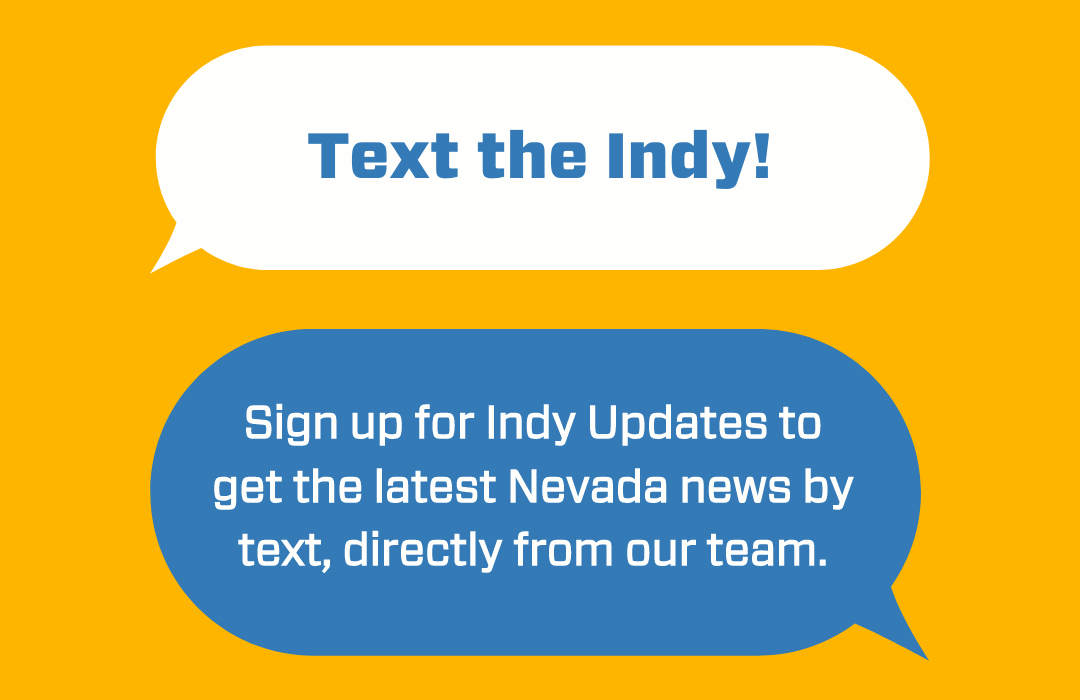 Featured Videos
Comment Policy (updated 4/20/2021): Please keep your comments civil. We reserve the right to delete comments or ban users who engage in personal attacks, use an excess of profanity, make verifiably false statements or are otherwise nasty. Comments that contain links must be approved by admin.