Nevada's vaccine rollout for children 5 to 11 sees initial rush, protest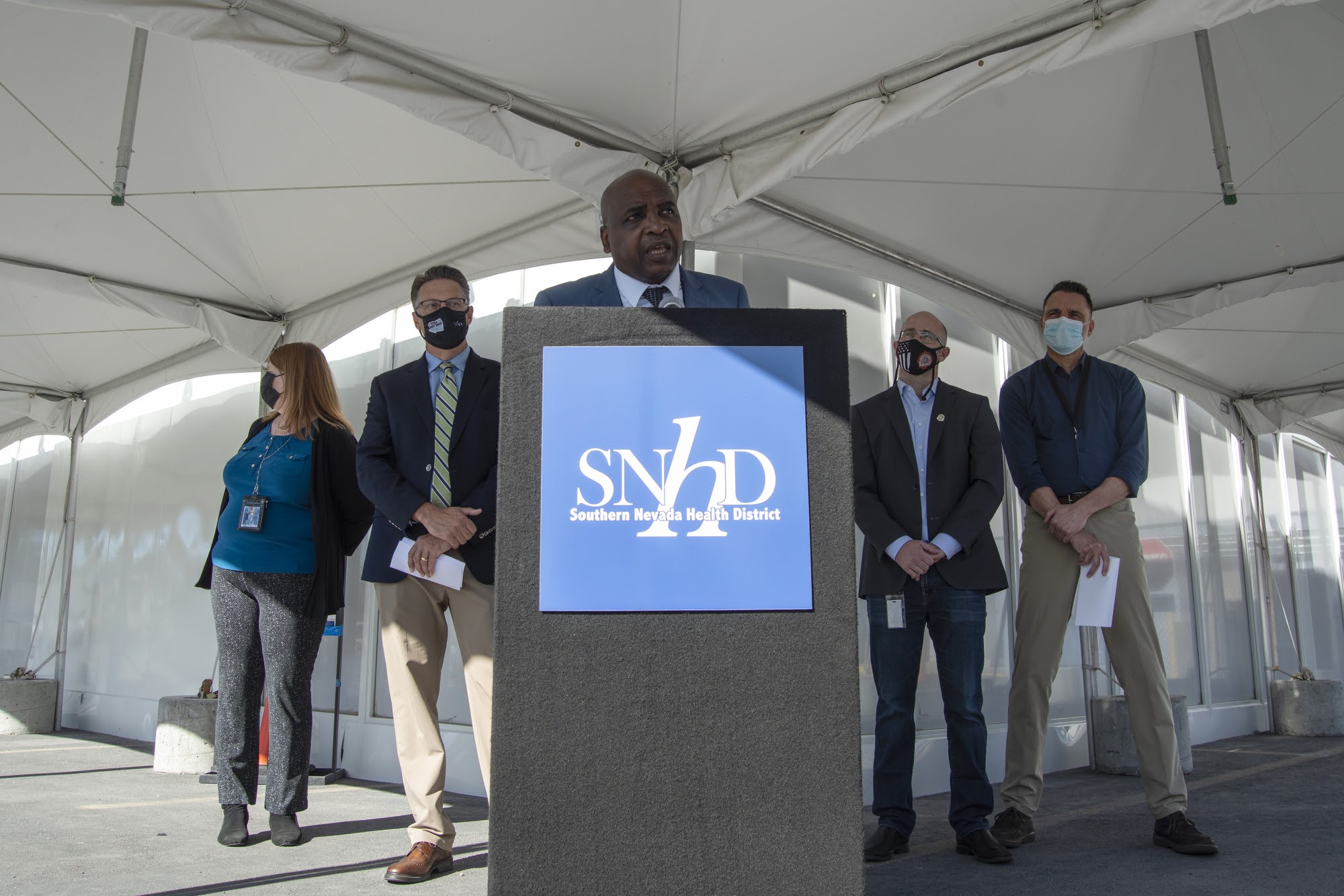 The first day the Southern Nevada Health District began offering the COVID-19 vaccine to children 5 to 11 years old, Las Vegas mom Kathuy Alonso brought her two sons to receive their first dose.
She and her oldest son Diego, 13, caught COVID-19 at the beginning of the pandemic last year and had to quarantine for two weeks at home. Because Diego plays soccer and his younger brother Dario, 10, is in martial arts classes, Alonso, 41, said she felt a responsibility to keep the coaches, teammates, teachers and classmates safe from the virus, not to mention older members of her family.
"We thought it was very important to keep them safe and for all of us [be] together again like normal," she said. "And not to be worried about the kids, maybe if they are asymptomatic and our family is visiting, being worried that they're going to [infect] them."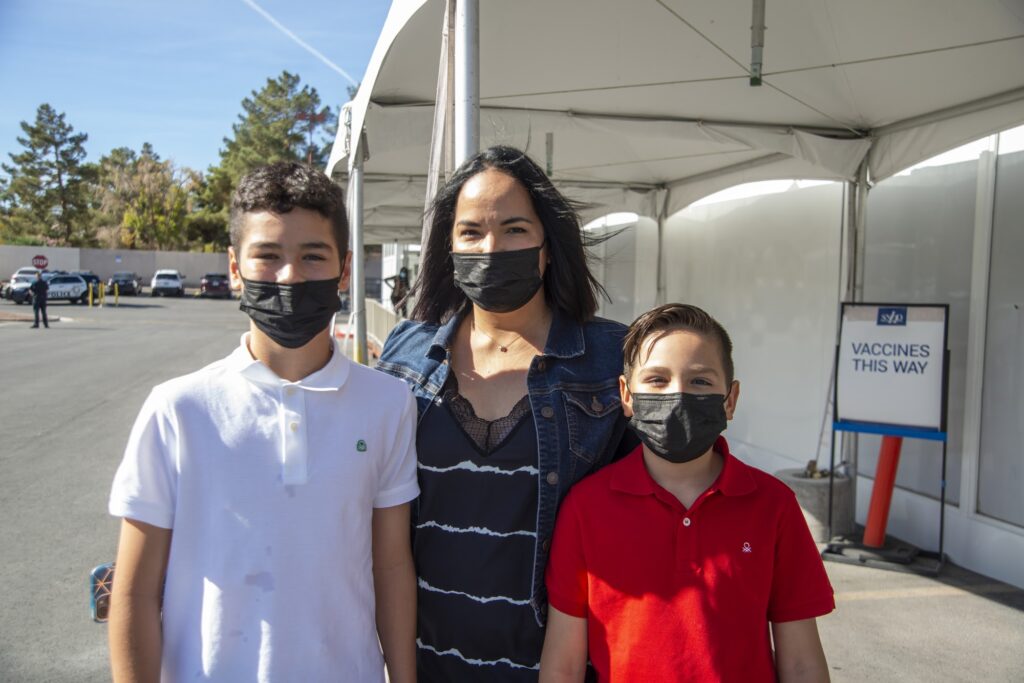 More than 4,300 children statewide have received a dose of the Pfizer vaccine as of Tuesday, according to Karissa Loper, health bureau chief of Nevada Health and Human Services, after the Centers for Disease Control and Prevent and the Federal Drug Administration gave approval last week to vaccinate younger children. About 277,000 Nevada children are newly eligible statewide, said Loper, and more than 200,000 of them are in Clark County, according to SNHD.
In Clark County alone, more than 37,000 reported cases of COVID-19 have been traced to children under age 17 since the start of the pandemic. More than 150 children 5 to 11 years old have been admitted to a hospital, and four in that age group have died, health officials said at a press conference in Las Vegas on Wednesday marking the launch of the health district's child vaccination push. 
Still, there's resistance. Before and during the press conference, a group of about 20 people chanted and held anti-mandate signs opposing the vaccine.
"We also encourage parents to contact their pediatricians, medical providers and ask them for information about the vaccine, how best they can protect the children," said Fermin Leguen, District Health Officer at Southern Nevada Health District, as protesters shouted "shut it down" nearby. "The data was reviewed by the FDA and the CDC, and it was considered safe and effective for children."
The COVID-19 vaccine for 5 to 11 year olds is a third of the dosage that people older than 12 receive, and tends to have similar side effects such as pain at the injection site and possible fever.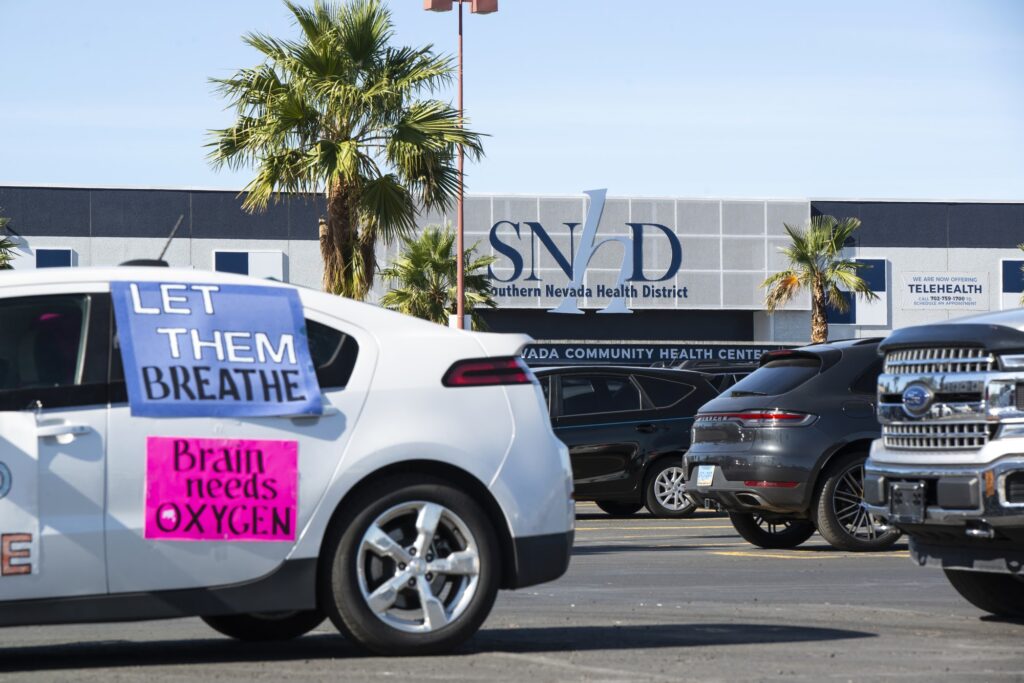 During the state's COVID-19 press call on Wednesday, Las Vegas primary care pediatrician Terence McAllister emphasized studies that found serious side effects caused by the vaccine were rare and determined it is safe and effective for children in the age group. While children may not have been as seriously affected by the virus as adults, he said they have suffered in other ways.
"This includes disruption to their education, harm to their mental and emotional health and greatly diminished access to critical medical services," he said. "Vaccinating children will protect their health and also allow them to fully engage in all of the activities that are so important."
Alonso said she and her husband talked with their children about the pros and cons of the vaccine and whether they wanted to get vaccinated. The boys were enthusiastic, she said.
"We talked about being more relaxed about having grandma visiting, being with extended family and having teammates get together not just when playing soccer," Alonso said. "And they agreed and they said 'Yeah, we want to do it.' … It's everyone's choice. It's my choice as a parent to vaccinate my kids."
Efforts are also moving along in Washoe County, where between 700 to 1,000 children aged 5 to 11 received their first dose during the last week, according to James English, who oversees the county health district's vaccine deployment process.
Health officials said that during an initial vaccine clinic last week, 300 available vaccines for children 5 to 11 were claimed within 20 minutes.
"I'm encouraged to see that we do have many parents who are very eager to be vaccinated as well as many young children that are eager," Washoe County Health District Officer Kevin Dick said during a press briefing on Wednesday.
English said health district workers were "extremely busy" during the clinic and described seeing relieved parents and excited kids, who were given lollipops, stickers and pencils, and got to play with therapy dogs at the site.
"We did have people lined up on Wells Avenue well before 6:45 Satuday morning," he said during the call. "There is demand and there are a lot of people that support this vaccination … and they're getting it to protect their kids."
There will be another vaccine clinic exclusively for children 5 to 11 this weekend, where the health district hopes to exceed the number of vaccines given out last weekend. With the help of Renown Health, 600 vaccines for children will be available.
English added that the health district is still offering homebound testing and vaccines, in which workers visit home residences to administer a test or a vaccine, so long as the recipient is unable to leave the residence because of quarantine or sickness. This can now include children 5 to 11, if necessary. Guardians can call the health district's call center to schedule appointments.
Dick encouraged vaccinations for those who have yet to receive it — adults or children — noting that the Truckee Meadows COVID-19 risk meter, which covers Washoe County and Carson City, is at a very high level, straining hospitals in the area ahead of the holidays.
Updated at 8:00 a.m. on 11/11/2021 to attribute the number of children vaccinated in Nevada to Karissa Loper.
The Nevada Independent is raising $200,000 by Dec. 31 to support coverage of the 2024 election.
Tax-deductible donations from readers like you fund this critical work.
If you give today,your donation will be matched dollar-for-dollar.
Give + Get Matched
Featured Videos