New Democratic poll shows Biden up 4 in Nevada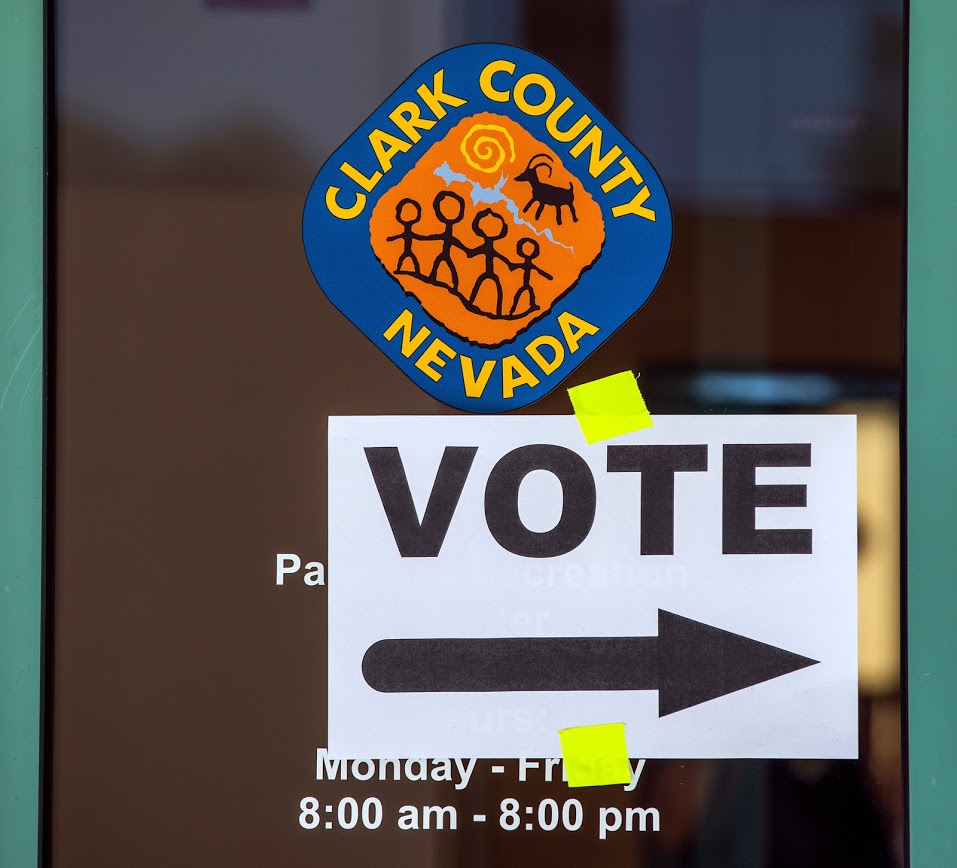 It's that time of year when presidential race surveys start appearing on a regular basis, and my biennial caveat applies: Not all polls are created equal.
Two Nevada polls were released Thursday – one from Survey Monkey that showed President Donald Trump up by 2 points here and one from FOX News that gave former Vice President Joe Biden an 11-point lead. Not too many people take the Survey Monkey polls seriously, but FOX has an A-minus rating from 538. Not even the most ardent Biden supporters, though, think he has a double-digit lead here. (The demographics on the FOX poll look solid -- 38-33 Dems, 16 percent Hispanic.)
Luckily, I have seen a third poll, one done by someone with an excellent track record in Nevada and one that comports with other recent results.
ALG Research, a Democratic firm that nailed the governor's race here last cycle, polled for a Democratic interest group (not for the Biden campaign) and found the former vice president ahead here by 4 points, just outside the 3.5 percent margin of error.
The survey, taken Sept. 15-21, shows Biden ahead 47-43. The poll of 800 likely voters had 86 percent cell phone contacts and 14 percent landlines, with a Spanish language option (which many pollsters do not have).
I have great respect for ALG and its Nevada work, and the crosstabs indicate the firm used a conservative model of the electorate: 14 percent Hispanic turnout, 3 percent Democratic edge (it's actually a 5.5 percent edge in registration).
Some other results:
---Trump is at 46-51, favorable-unfavorable; Biden is at 47-51.
---Biden leads in Clark County by 12 (52-40) and leads by six in Washoe; Trump leads in the rurals by a landslide (66-23). If a Democrat wins populous Clark by 10 points, it is very hard to lose in Nevada.
---Trump leads among men, 48-41, while Biden leads among women, 52-40.
---Trump leads among whites, 49-43; Biden leads among Blacks, 77-7; and Biden leads among Hispanics, 56-32.
The Hispanic number is not terrible for Trump and indicates that Biden has yet to close the deal. If Trump is in the 30s among that cohort, he could win here.
---Biden has 82 percent of Democrats and Trump has 85 percent of Republicans; Biden leads 48-35 among indies/others.
This survey makes logical sense and matches two other recent polls, so I give it much more credibility than others – especially because of ALG's track record here.
Bottom line: Nevada leans Biden, but it is not a lock for the Democrats.
Nevada polls through the last three presidential cycles consistently have underestimated the Democratic nominee's performance, but this election is more uncertain. Polls are only as good as they can correctly forecast what the electorate will look like, and ALG's model makes sense. Don't forget, too, that the Democratic machine is just coming out of hibernation and also will benefit from the first election cycle with same-day registration here.
Come back to this space Sunday as the early voting blog begins, and I will go in-depth about what the Nevada electorate has looked like in the past and could look like this November.
Updated at 11:45 AM, 9/25, with FOX poll demographics note.
The Nevada Independent is raising $200,000 by Dec. 31 to support coverage of the 2024 election.
Tax-deductible donations from readers like you fund this critical work.
If you give today,your donation will be matched dollar-for-dollar.
Give + Get Matched
Featured Videos