New monument will make Nevada a leader in conservation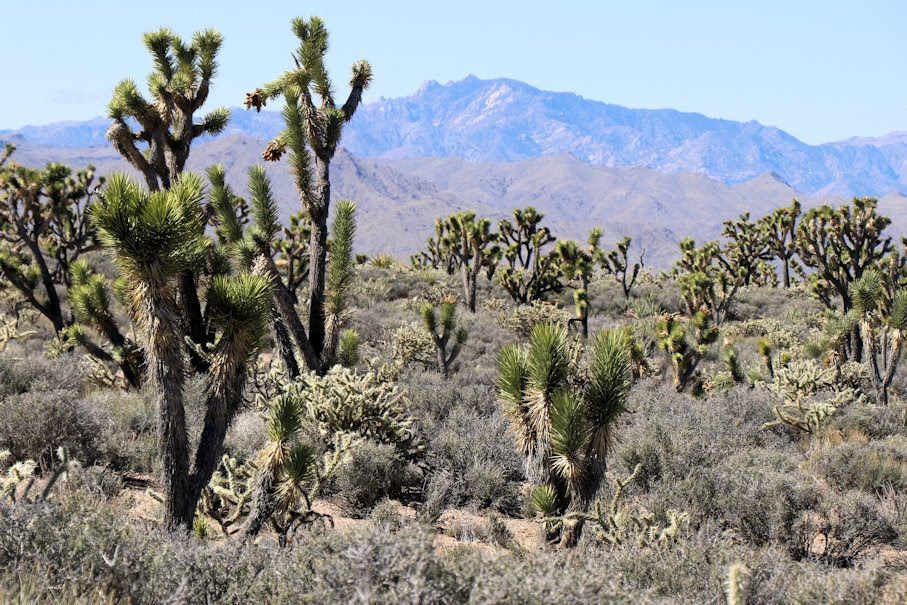 Human life depends on the long-term sustainability of earth's ecosystems. The loss of natural spaces poses a threat to clean air, safe drinking water, habitat, species populations and the ability to protect against extreme weather events. In Nevada, this may mean more heat, dust, wildfires, drought and water shortages.
Natural habitats such as brushlands, forests, grasslands, deserts, wetlands, and prairies absorb carbon and greenhouse gases, keeping them out of the atmosphere. This protects our planet from becoming over-insulated. Land conservation additionally prevents emissions that would result from the extraction of minerals and consumption of fossil fuels as well as construction, pavement, and increased driving times necessitated by poorly planned growth in human communities.
In order to reap the benefits of conservation, strengthen resilience to climate change and prevent mass extinction of species, scientists warn that we must protect at least 30 percent of our lands and waters by 2030. This is known as the 30 by 30 Initiative. New polling indicates 82 percent of Nevadans support this goal.
Further, investing in public land conservation can aid in Nevada's economic recovery from the Covid-19 pandemic. Nevada's protected areas already support a booming outdoor recreation economy that generates $12.6 billion annually and provides 87,000 direct jobs. Growing our protected areas can help us recover economically as well as environmentally.
Nevadans have the opportunity to lead the nation toward the 30 by 30 target. The Indigenous peoples of Nevada and the Southwest have already begun guiding the way, and it is important that they continue to have a key role in how lands are managed. A coalition of Tribes, conservation advocates and recreation interest groups are working to establish the Avi Kwa Ame National Monument in southern Clark County.
Avi Kwa Ame is the Mojave name for Spirit Mountain and the surrounding landscape, which is sacred to twelve Native American Tribes in the Colorado River area. These mountains are the center of the Fort Mojave Tribe's creation story, and contain stunning scenery, dramatic peaks, beautiful canyons, natural springs, unique grasslands, gorgeous wildflower displays, ancient Joshua trees and a rich history of rock art and other cultural sites. This new monument would stretch from the Mojave National Preserve in California to parts of the Lake Mead National Recreation Area, providing migratory corridors for wildlife and outdoor recreational opportunities for humans.
Designating Avi Kwa Ame as a national monument will contribute 384,000 acres to the 30 by 30 target. It will also honor the Tribes who were careful stewards of this land. Local voices and governing bodies can push for federal action to protect Avi Kwa Ame as a national monument. The Clark County Board of Commissioners voted recently to approve a 30 by 30 resolution. The Nevada Legislature is currently considering a joint resolution as well. To support it, contact your elected state senator and ask them to vote for AJR3.
Nevada should be proud of its national parks, forests, recreation areas, historic sites and historic trails. Although the federal government controls over 80 percent of Nevada's lands, and we are one of the most biodiverse states in the nation, we have the third highest number of species at risk. This is because not all federal land is protected land. In fact, only a small percentage of federal lands are conserved; many are hosts to significant natural resource destruction. Federal lands host private mining operations, which deplete our resources and comprise the third-largest water-use sector in the state. They also host nuclear testing, military bases and storage, and livestock grazing, all of which contribute to land degradation. Because these operations need to exist on some scale, we need to protect additional lands to offset their negative environmental impact.
Nevadans are worried about the future of natural spaces and we're ready for bold action to protect them. We'll enjoy the economic benefits that a new national monument will provide. But most importantly, we are stewards of the earth's blessings and are accountable for the planet's degradation. Conservation of the land and water is our moral obligation. The better we care for the earth and the more equitably we share its resources, the better it will sustain, strengthen, enliven, gladden and protect us.
Paulette Stauffer Henriod is the Environment and Sustainability Specialist for The Nevada Chapter of Mormon Women for Ethical Government, as well as a member of the Nevada Conservation League. She is a practicing physical therapist in Las Vegas where she and her family reside.
The Nevada Independent is raising $200,000 by Dec. 31 to support coverage of the 2024 election.
Tax-deductible donations from readers like you fund this critical work.
If you give today,your donation will be matched dollar-for-dollar.
Give + Get Matched
Featured Videos