New nonprofit group backed by data center giant Switch takes aim at NV Energy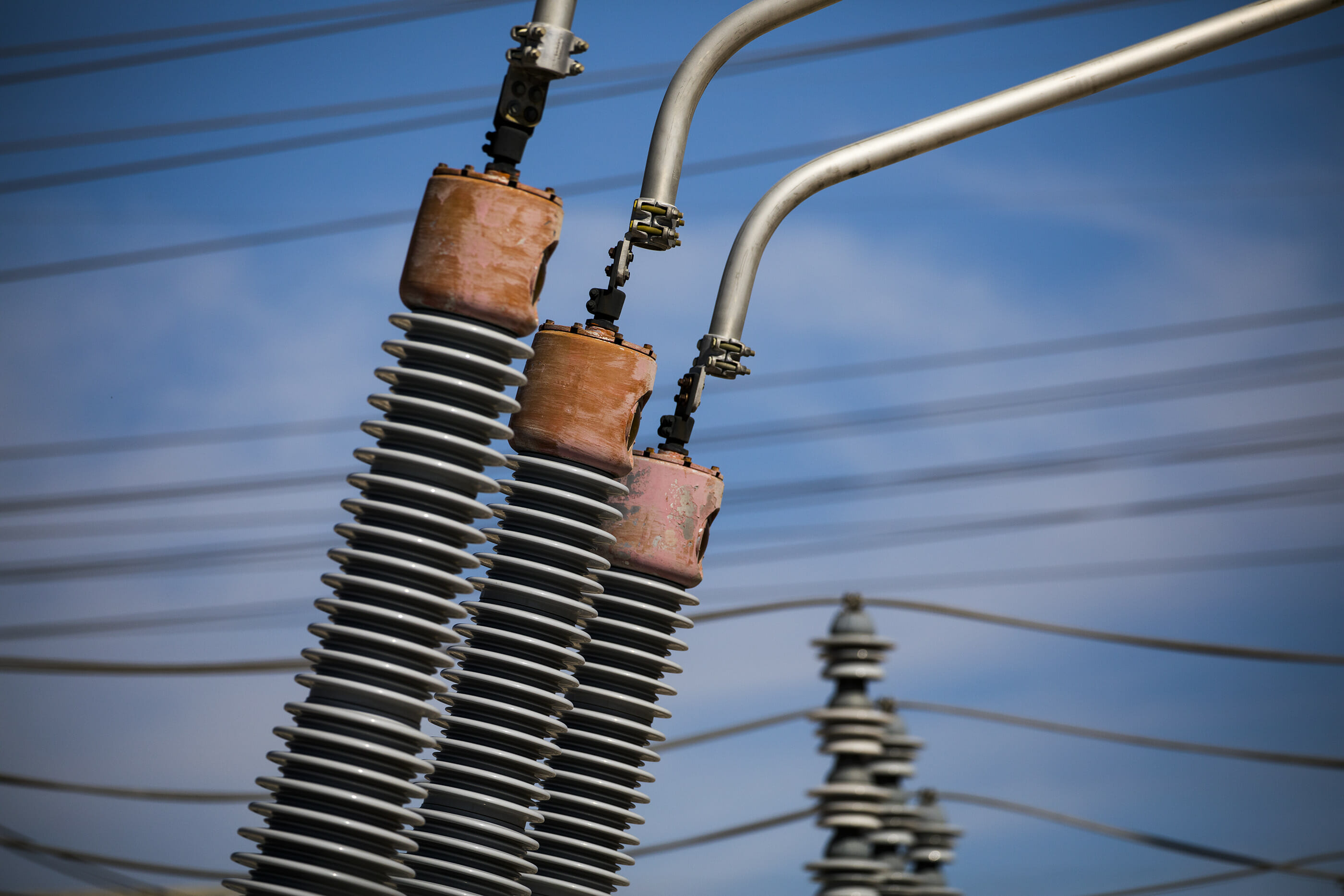 A nascent, under-the-radar nonprofit backed by Switch and a group representing large energy users including Microsoft and Intel is taking aim at NV Energy over how the company is using millions of dollars in impact fees from businesses that have left the electric grid to purchase power on the open market.
The nonprofit, Smart Energy Alliance (SEA), has filed several motions in the last three months during NV's Energy general rate case, the state-mandated public process in which the utility proposes electric rates changes for customers for a three-year period that must be approved by the state's appointed Public Utilities Commission.
Even though the nonprofit group only registered with the state in July, it's already filed several motions ranging from asking the PUC to entirely dismiss the general rate application, to a request to reset a 210-day procedural deadline in the case itself — which commissioners have scheduled a Friday hearing on.
The most ambitious maneuver taken by SEA came in a Sept. 19 filing asking the commission to outright dismiss or at least open an investigation into the use of "impact fees" taken from so-called 704B customers — large energy consumers, typically casino giants such as MGM Resorts or Wynn Resorts, that apply to leave the grid and purchase power on the open market but are required to pay an exit fee that often ends up in the tens of millions of dollars range.
The group detailed several of its issues with "disturbing facts" revealed by a utility executive at a recent energy choice commission meeting and wanted additional time and clarity as to how the utility had spent the $173 million received from the handful of large, energy-intensive businesses that have filed and been approved to leave its service — including $87 million for MGM Resorts, $15 million for Wynn Resorts, $27 million for Switch and $44 million for Caesars Entertainment.
"Despite these overearnings, savings, and the additional, and potentially excessive, income it has received from 704B Customers, NV Energy has not properly flown the benefits of 704B Customer departures, or the reduction in load, through to remaining customers in this case by requesting a rate decrease," the group wrote in the motion.
But finding out information about the group — which has no website, social media presence or other apparent public-facing apparatus — is somewhat challenging.
Josh Weber, a Portland-based attorney representing the nonprofit group, said that it's current membership is "fluid" and declined to name any other members or backers of the group other than many were businesses with large energy loads. He said that SEA is similar to other state organizations that keep an eye on utility proceedings, and planned to stay involved in future cases before the PUC.
"What we found is that it is extremely effective to have an organization that doesn't just appear," he said. "Like a dry lake bed, it just doesn't appear when it rains."
Still, several breadcrumbs of information exist. Nevada Administrative Code requires that associations or parties seeking to intervene in a proceeding demonstrate that at least two of their members have a "direct and substantial interest" in the case, which is exactly what SEA did in their initial motion to get involved in the case back in July.
One of the members, Switch, has often tangled with the state's incumbent utility, suing them and the PUC for $30 million in damages in 2016 before finally receiving permission to leave the utility as a customer in December 2016 after paying a $27 million exit fee. A spokesman for Switch declined to comment on the record about the group, citing the company's ongoing initial public offering.
The other entity listed as a member is Industrial Customers of Northwest Utilities, a Portland-based nonprofit that represents numerous huge businesses including Microsoft, Intel, Shell Oil and Boeing. John Carr, the executive director of ICNU, is also listed as the president of Smart Energy Alliance in registrations filed by the nonprofit with the Nevada Secretary of State. 
Weber, speaking on behalf of Carr, said the group was getting involved in Nevada as utilities and other sectors of the energy ecosystem are becoming increasingly regional and not focused on individual states.
Other major electric customers who have left the grid and paid substantial exit fees to do so provided a mixed bag of answers as to whether or not they were involved in the group.
Representatives from Wynn Resorts and MGM Resorts confirmed that they were not members of SEA, while emails sent to Caesars Entertainment and the Las Vegas Sands were not returned.
Though Weber has represented the Energy Choice Initiative — the primary group backing a ballot initiative that would end NV Energy's control over the energy supply and primarily funded by the Las Vegas Sands, Switch and MGM Resorts — in other proceedings, a spokesman for the group said it isn't involved or a member of the SEA.
It isn't totally unheard of for large companies to set up similar nonprofits to represent them at regulatory hearings as a way of splitting costs and presenting a unified message — major rooftop solar companies including Sunrun and SolarCity worked through a similar joint nonprofit group — The Alliance for Solar Choice — in proceedings before the PUC during the 2015 and 2016 battles over net metering reimbursement rates for rooftop solar customers.
A response filed by NV Energy on Tuesday recommended that commissioners reject the response, saying that the general rate case filings were "thick with data" on how the utility was spending "impact fee" revenue. It specifically lays out 73 pages of statements and schedules of how the utility is using and accounting for the impact fees paid by Switch, and says there's "no basis in fact" that insufficient information was provided.
Attorneys for the utility also said the arguments and claims raised by SEA belong in other procedural manners and not in a general rate case.
"However, SEA provides no colorable basis, in either fact or law, to support its request that this general rate review application either be dismissed or the statutory period for reviewing this application be somehow extended," the utility said in a response.
PUC staff recommended dismissing the motion in a filing made Monday, saying that the group's arguments rested on a "misunderstanding" of the purpose of impact fees, and that it would be "wholly inappropriate" to use the feels to close any future energy resource needs when the fees are intended to "shield" remaining ratepayers from paying higher costs for existing infrastructure and contracts.
Disclosure: MGM Resorts International, Caesars Enterprise Services LLC, Switch, and NV Energy are all major donors to The Nevada Independent. A complete list of Indy donors and sponsors can be viewed here.
The Nevada Independent is raising $200,000 by Dec. 31 to support coverage of the 2024 election.
Tax-deductible donations from readers like you fund this critical work.
If you give today,your donation will be matched dollar-for-dollar.
Give + Get Matched
Featured Videos