New PAC aims to curb influence of controversial veterans political group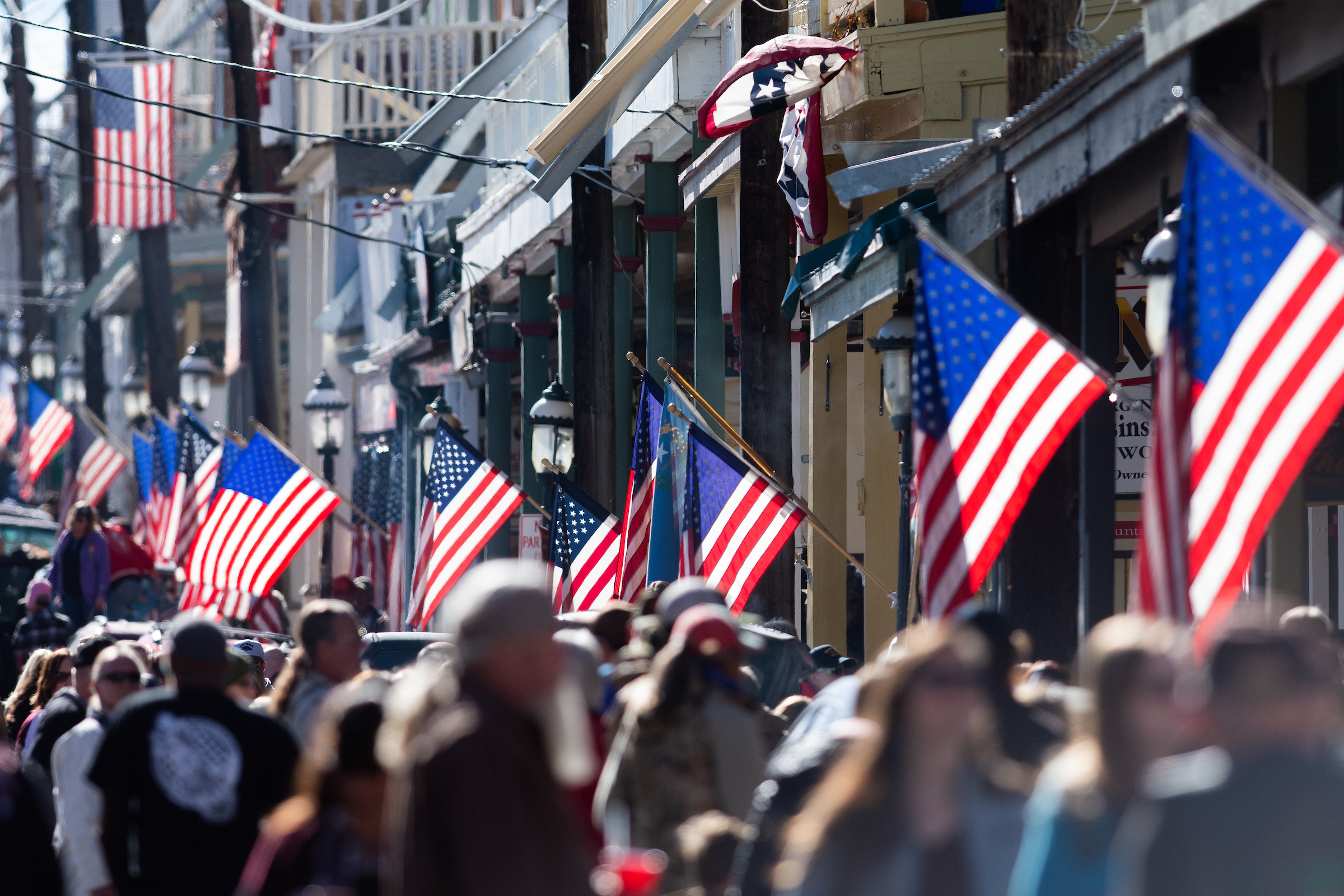 A newly registered political action committee sent a stark warning this week to political candidates to avoid Steve Sanson, a Marine Corps veteran and president of Veterans In Politics International, and promised to "pursue an intense campaign" against anyone who associated with the controversial political activist.
Nevada Court Watchers PAC, a political organization that describes its mission as "opposing the election of judicial candidates who are supported by corrupt individuals and groups who interfere with the administration of justice," sent the warning via email on Tuesday morning. The group is registered to David Schoen, an Army veteran, former leader in the Veterans In Politics organization and paralegal who works for Las Vegas-based divorce attorney Jennifer Abrams.  
"If you associate with Steve Sanson and happen to win your election, you can expect him to take credit for your victory and demand unethical 'favors' at his whim," the message said. "He will think he 'made' you, and will threaten and intimidate you to collect on the favors he thinks he deserves in return."
Asked for comment, Sanson referred The Nevada Independent to a statement Veterans In Politics released in response to the Nevada Court Watchers' email denouncing the PAC as "doing whatever it is they do for their own glory, not the victims of the system."
The message from Nevada Court Watchers comes after Nevada's judicial candidate filing period ended on Jan. 17, and at a time when Nevada's system of electing rather than appointing judges has come under scrutiny. Critics say the need for candidates to raise financial support for their campaigns creates a potential opening for special interests to curry favor and hold sway over would-be judges.
Information on judicial elections is often scarce, and an endorsement from a veterans group could have significant implications for a down-ballot race. The dynamic creates an incentive for judicial candidates to seek support from groups such as Sanson's Veterans In Politics — one of the few organizations that endorses in those races.
Although Veterans In Politics International calls itself international, the Las Vegas-based organization does not have any maps or data on its website indicating a connection with international politics or locations. A "Veterans in Politics Foundation" registered to Sanson is listed as an active domestic nonprofit corporation with the Nevada Secretary of State, but was formed in December 2018.
Although its name suggests a broad focus on politics, many of the posts in the "news" section of the website are narrowly focused on Las Vegas' family courts. The organization has the goal to "address the future of politics as warriors and juggernauts, poised as the political 'sword of Damocles' in the body politic, acting in a combative rather than reactive capacity." Veterans In Politics explains on its website that it publicly presents endorsements to candidates and then promotes them through membership in the organization.
In a recent post, Sanson said the organization has been attending the Clark County Family Court each week since 2016, and have "witnessed most judges in family court violate the United States Constitution," speculating judges "either...don't know what the [C]onstitution is...or don't give a damn when they violate it."
Sanson has unsuccessfully run for public office several times as a Republican and has been the subject of public scrutiny over his approach to candidates interacting with Veterans In Politics.
Schoen told The Nevada Independent in a phone interview that he worked with Sanson while he was running for state Senate as a Republican in 2014. He said after he lost the Senate race, he joined Veterans In Politics as a Nevada chapter president, hoping to advocate for veterans issues.
Schoen said he left Veterans In Politics after he watched Sanson set up a candidate to stumble during a campaign endorsement interview, then used footage of that interview to discredit her in the election after the group endorsed another candidate. 
"The public doesn't know the history of Steve Sanson. When their candidate gets a veterans endorsement, and they can say endorsed by veterans, that looks good to them," Schoen said. "We started this PAC as a way to go after the people that give him credibility, that makes him a legitimate option."
According to filings with the secretary of state's office, Nevada Court Watchers PAC was officially formed on January 6, and has not yet filed any reports detailing fundraising or expenditures.
The press release from Veterans In Politics said Schoen's employer is in a "legal battle" with Sanson and is using Nevada Court Watchers to smear Sanson's name. Schoen's employer, Abrams, is currently suing Sanson for libel and other charges related to Sanson's role in publishing a confidential video and allegedly making defamatory statements about Abrams.
Schoen responded to Veterans In Politics' statement surrounding the lawsuit by saying "there is no behind-the-scenes puppetry," and his employer is not involved with Nevada Court Watchers.
Veterans In Politics' statement also vehemently rebutted the Nevada Court Watchers' statements about their organization, saying the PAC "has no story, only half-truths."
"We have never asked for any favors from any of our endorsed candidates," the statement said. "We would like Nevada Court Watchers PAC to provide one judge that we endorsed that would officially admit that on a signed and notarized statement. It would never happen."
Nevada Court Watchers PAC said if candidates are seeking veterans endorsements, they should look to groups such as the Nevada Veterans Association and Nevada Veterans Council, who give candidates grades based on their support of veterans instead of endorsements.
"You can still demonstrate your support by a veterans organization without associating with the corrupt Steve Sanson and his sham organization Veterans In Politics Intl.," the PAC said in its email to the public.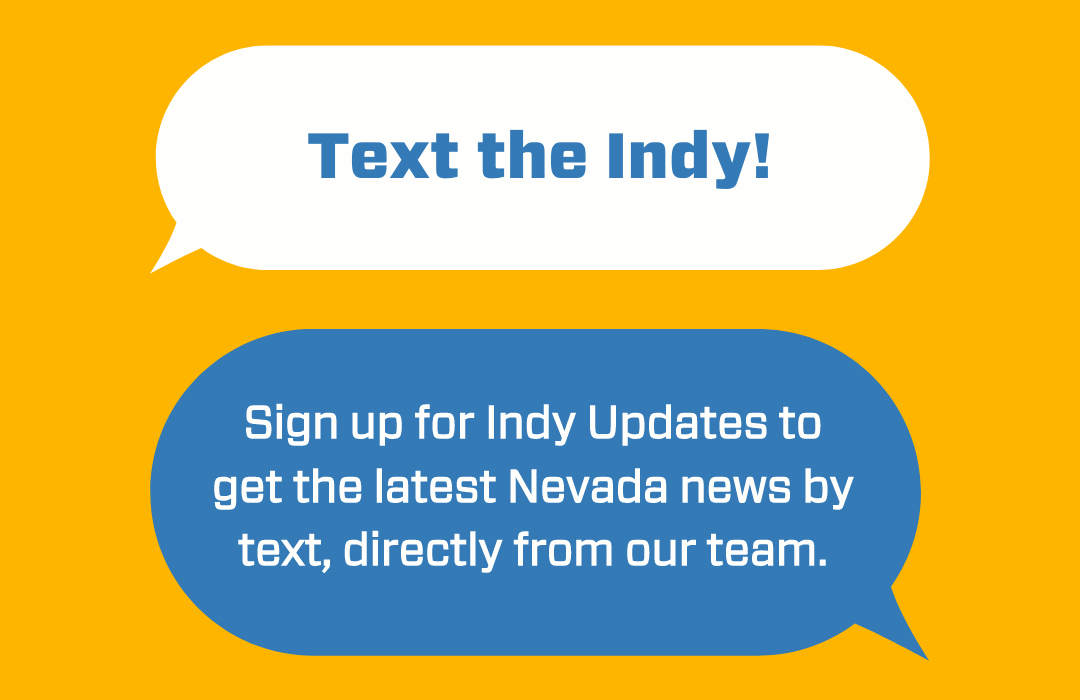 Featured Videos