New process will make it easier for Washoe students to move to schools of their choice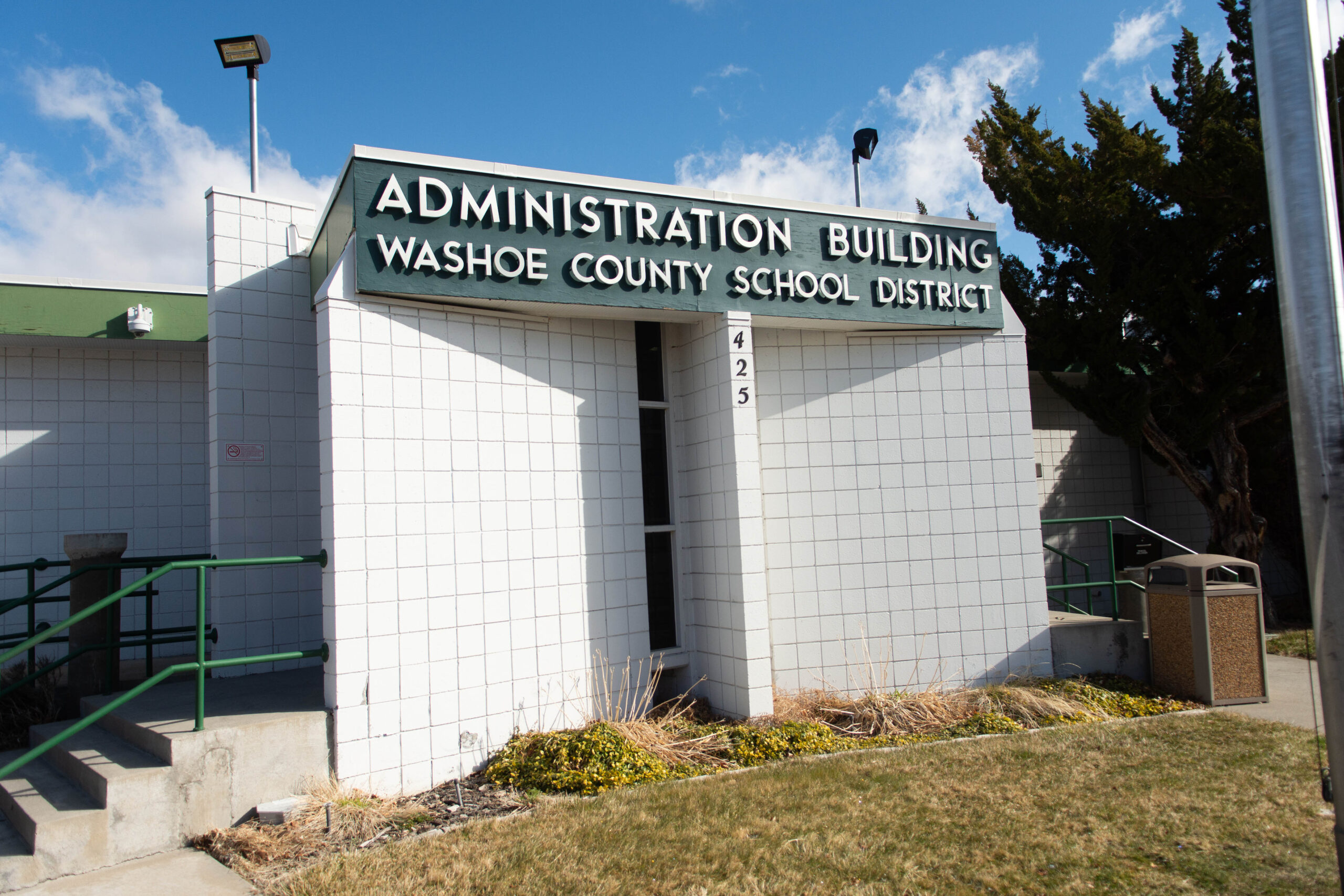 Starting this week, it'll be easier for Washoe County students to leave their assigned school and enroll at a different school in the district as long as their pick has space for them.
On Monday, the Washoe County School District launched a new variance form that would allow a student to request to attend a school other than the one zoned for their residence. Superintendent Susan Enfield, who's wrapping up her first school year as the head of the district, announced the change in a video addressed to administrators last week.
Under the new process, students who apply to schools under 90 percent capacity will automatically be allowed to enroll at the school. Previously, applications for variances were reviewed and approved on a building-by-building basis by administrators.
"This is a very common practice in districts around the country," she said. "We are a public education system, and as a public education system, we are here for all children."
During the 2022-23 school year, more than 6,600 students received a variance to attend a district school other than their zoned school, officials said. That's out of about 64,000 students.
Enfield said that as with the previous process, the district will not be responsible for transportation of any students who request a variance.
"So what we're saying is that if you can transport your child to the school, and there's capacity at the school, your child can go to that school. It's that simple," she said.
Intradistrict open enrollment policies, which allow students to transfer to another school in their resident district, are mandatory in 17 states, and voluntary in nine states, according to the Education Commission of the States, a nonprofit organization that tracks state education policies.
The shift in the Washoe district comes two years after the Clark County School District set out to revamp its zone variance process following equity and access concerns over its previous process, which, like the Washoe system, relied on school principals to approve each request.
It's also similar to proposals made in the Legislature this session as part of AB400 and AB497, brought by Gov. Joe Lombardo and Assemblywoman Shannon Bilbray-Axelrod (D-Las Vegas), respectively.
However, those efforts didn't go far in the Legislature. Language that would have permitted Nevada students to attend a public school outside of their attendance zone was stripped out of Lombardo's bill, which was passed Monday. Bilbray-Axelrod's bill failed to make it to the Assembly floor for a vote.
But Enfield said the shift in her district wasn't driven by those conversations at the Legislature. Rather, she said it came from her concerns that the previous practice wasn't predictable or fair to families and principals, who had the burden of accepting or denying each variance request.
"I don't think there was consistency," she said.
Enfield said she doesn't anticipate this change will substantially increase demand for variance requests, because the district won't provide transportation for those students and will continue to follow Nevada Interscholastic Activities Association's regulation that states freshman and sophomore students who are granted variances may participate in sports only at the subvarsity level. Junior and seniors with variances are ineligible to play for 180 school days.
Enfield said students who are zoned for a school will continue to have priority for a seat there over a student applying for a variance to attend that school. Washoe students who apply to district schools that are above capacity will be put on a waitlist and entered into a lottery for the next available seat.
The Nevada Independent is raising $200,000 by Dec. 31 to support coverage of the 2024 election.
Tax-deductible donations from readers like you fund this critical work.
If you give today,your donation will be matched dollar-for-dollar.
Give + Get Matched
Featured Videos