New science for cheatgrass control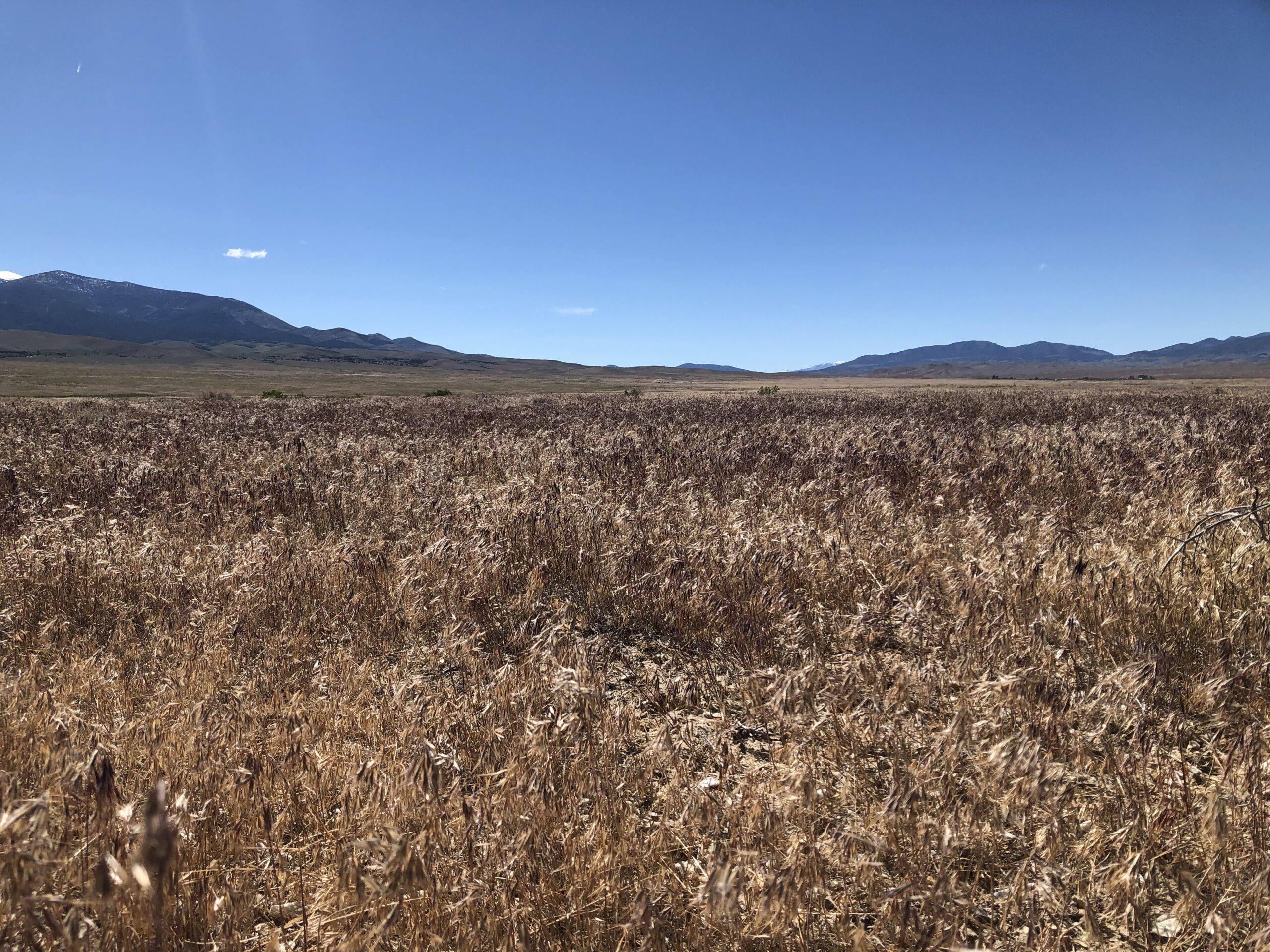 The science behind the discovery and refinement of x-ray medical technology over the past 120 years has resulted in an array of amazing and beneficial modern x-ray imaging techniques. However, until the early 1960s, shoe-fitting fluoroscopes emitting dangerous x-ray levels could still be found in shoe stores around the country, a prospect that seems ridiculous by today's standards. But few would venture to call for a ban on x-ray diagnostics from modern medicine because of past misapplications.
Likewise, the science surrounding the invasive annual grass, cheatgrass (bromus tectorum), has undergone significant refinement in the past decade. Arriving from Eurasia, cheatgrass was first identified in Nevada in 1906, and has come to dominate many rangeland plant communities in the Intermountain West. Found in all 50 states, its pathways of movement across the landscape include wind, water, animals (wild and domestic), motorized vehicles, trains, construction equipment, humans, and even dogs out for a walk. It is entrenched and never going away. 
In 2006 researchers at UNR asked, "How does cheatgrass become dominant across a landscape?" This dominance is a major factor that alters wildfire severity and frequency, while endangering people, property, wildlife, and other rangeland uses.
Research and innovative thinking led to a new understanding of how cheatgrass expresses its dominance.  Many, including some in the scientific community, once believed that livestock grazing was the direct cause. Indeed, during the "legacy grazing period", the time before passage of the Taylor Grazing Act (1934) and development of the science of rangeland ecology, unregulated, season-long, livestock grazing undoubtedly facilitated the movement of cheatgrass into western plant communities.
The ecosystem process of grazing, however, is not simply an on-off switch. There is no such thing as grazed or not grazed; rather there are countless combinations of timing, duration, and intensity of grazing that must be described before making any conclusions or interpretations about grazing effects. Simply removing grazing—the off switch—will not allow the landscape to return to what it once was. Cheatgrass will not just go away. (It is worth noting that there are areas in the West that have never been grazed by livestock, yet are dominated by cheatgrass.)
The vegetation composition and structure of every grazed ecosystem on this planet is a function of the timing, duration, and the intensity of grazing. To use another medical example, there is no such thing as chemotherapy or no-chemotherapy. No medical professional would record in a patient chart the word "chemotherapy" without the specifics of what kind, when, how long, and how much.
New science generated by researchers with UNR's Experiment Station and the USDA Agricultural Research Service shows that livestock grazing as permitted by the federal government on public lands is not the cause of cheatgrass dominance; rather the cause is a lack of livestock grazing during the fall-early winter dormant season. The timing of grazing is the key. 
In Central Asian countries like Turkmenistan, Uzbekistan, and China, where cheatgrass is native, there are no dominance challenges, little cheatgrass fuel, and very little wildfire. After returning from Central Asia, researchers asked why. In Central Asia, livestock graze on what would be cheatgrass ranges in the fall as herders move animals back to their winter range. In the U.S., livestock are typically removed from cheatgrass ranges before fall and not allowed back until spring of the next year. 
A research project was conducted between 2006-2009 to find out how fall/winter grazing affects cheatgrass abundance. The research discovered that the more standing dead grass material is left on the ground in the fall, the more cheatgrass will come to dominate the area. The standing dead material serves as a nursery for new cheatgrass plants. What is needed is a return to cheatgrass ranges in the fall to graze that leftover, standing dead material. (This has been proved out: When areas in Central Asia are excluded from fall grazing, cheatgrass quickly asserts its dominance.) 
Several demonstration projects in southeast Oregon and follow-up research has shown that perennial grasses actually increase under a fall grazing scenario, reducing cheatgrass dominance and all the negative ecosystem effects associated with it. Researchers also found that cheatgrass becomes a very desirable forage in the fall after it drops its seed. 
Eliminating or reducing outcome-based, targeted livestock grazing on our public lands will only exacerbate the domination of cheatgrass. That is what science is telling us.
Beware of misinformation campaigns by anti-grazing corporations with business models that oppose the application of new science and tools that can benefit our public rangelands. With changing climatic conditions, more invasive species, land subdivisions, and more dispersed recreation on public lands, we need every tool available to manage them in a scientific way. Targeted livestock grazing is one of those tools.
Barry Perryman is chair of the Department of Agriculture, Veterinary, and Rangeland Sciences and a professor of Rangeland Ecology and Management at UNR.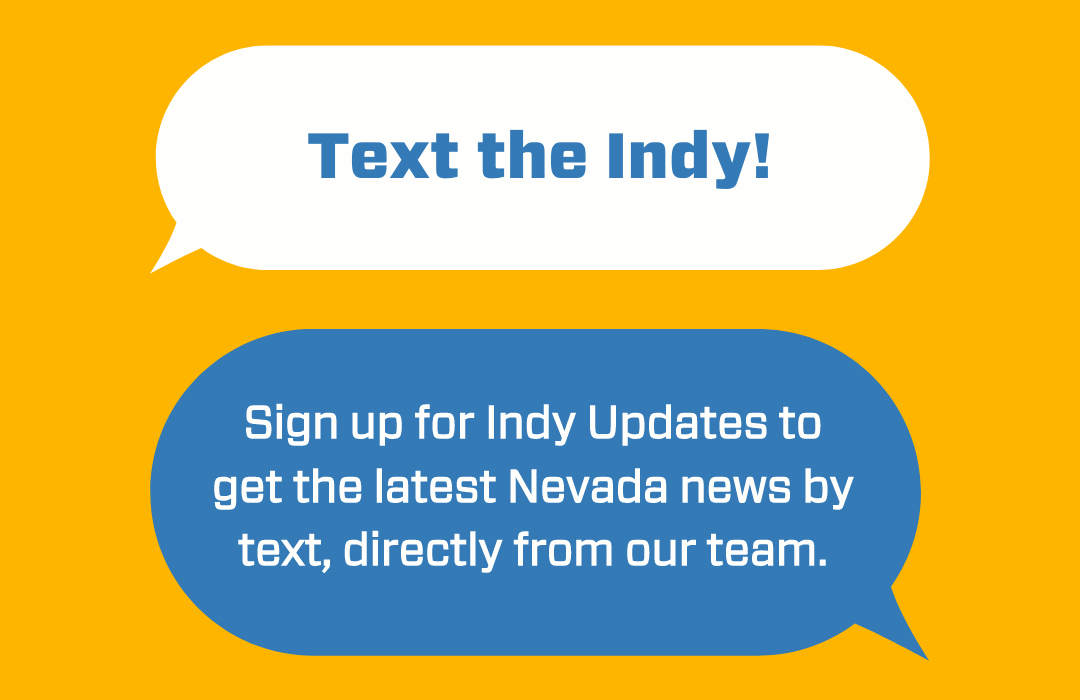 Featured Videos