New year, new me?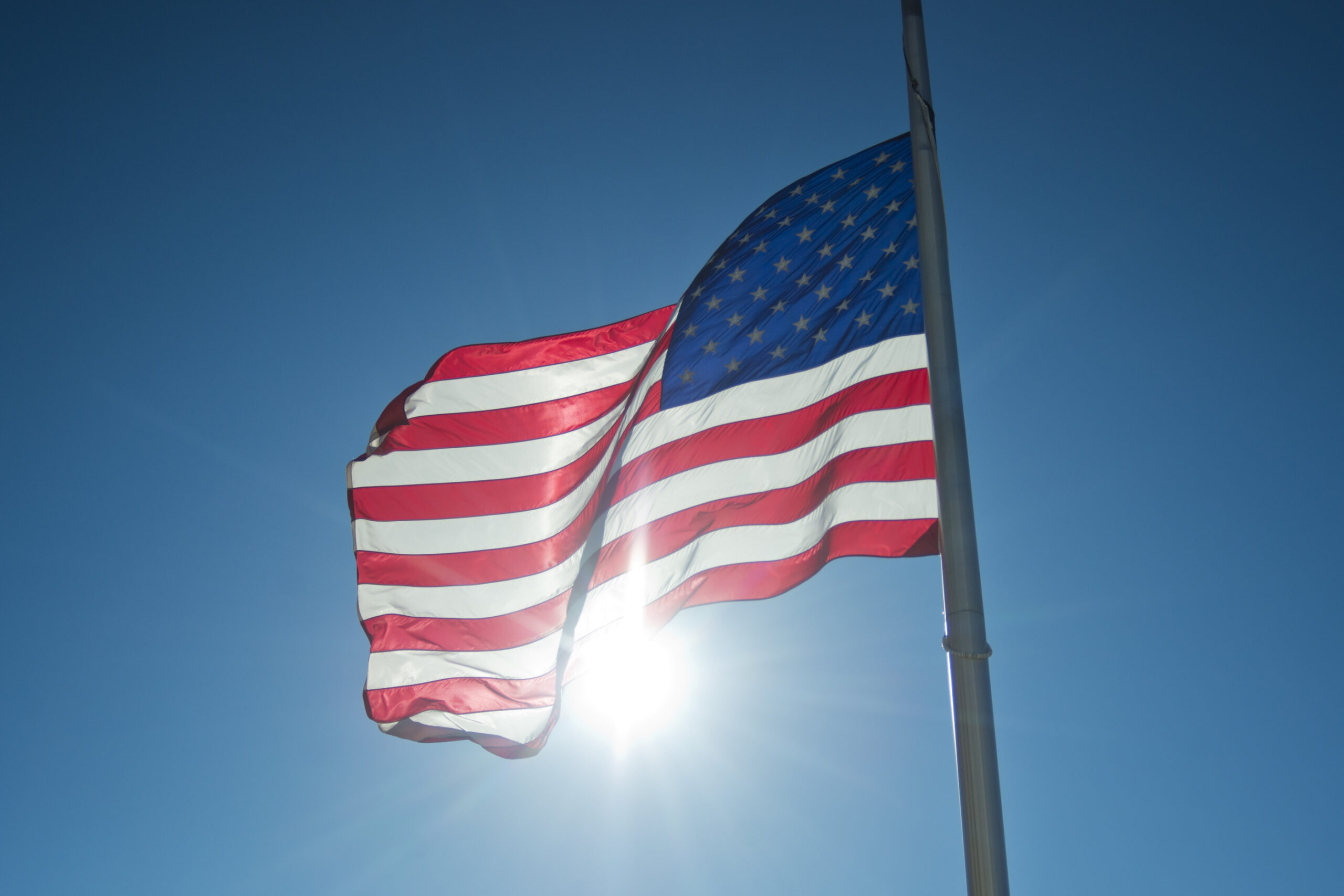 I need to tell you about Queer Eye. Bear with me here…
As I'm sure is the case for many of you, the end of the year/beginning of a new one tends to make me extra introspective. My particular brand of anxiety means that I am almost always stuck in some narrow corner of my brain, replaying every single decision, comment and dance move I have ever made since… well, forever. The start of the new year is no different, except that the obsessive loop of self-reflection is now tinged with the teensiest bit of hope — a sense that every opportunity, every obstacle, every heartbreak, joy and misstep is somehow leading me to something… something good, something that will make it all make sense.
It won't, of course, and it makes zero logical sense to believe it will. But I so rarely give in to hope that I figure it can't hurt to allow myself this not-so-little indulgence every year. I take stock of what is serving me well and what isn't in this universal quest for peace and happiness, and I at least try to set intentions for myself for the year to come. Whether I follow through with them or not is beside the point (mind ya' business). What matters here is the intent part of these intentions.
This year, the big thing I keep coming back to is the heaping pile of rage I've been nurturing over the past several years. I say nurturing because it is absolutely something I have been deliberately feeding, pouring energy into, and actively growing within myself. You may read that and immediately think how unhealthy that seems, knowing how obviously toxic anger can become, and I can't disagree. But… rage has also saved me more times than I can count. Rage has been the only thing forcing me out of depression some days, the only thing driving me out of despair for the state of the world, the only thing – ironically enough – giving me hope that there is a path to a better way and a better future and helping me find the strength within to help steer it in that direction.
For that, I am and will forever be grateful to the anger; it has served me well in many, many ways. Predictably, however, it has also robbed me of all the beauty and joy that I used to once see in this insane, oftentimes utterly senseless world. And without that, I am left to wonder what the point of anything even is. Clearly, I need to set some boundaries, at least.
Enter Queer Eye. For those of you who might not be familiar, Queer Eye is a makeover show where five openly gay people, one of whom is gender non-conforming, show up at someone's doorstep and basically transform their cluttered, chaotic, unkempt lives physically, emotionally and spiritually, all in a week's time. Some might remember the original show from the early aughts that inspired this new iteration — but other than the name and the basic premise, the heart of the show now is completely different. This new one runs way, way, way deeper (as will hopefully become clear from this here essay).
The Fab 5 – as they are known – oversee a transformation of every aspect of one lucky person's (or family's) life. There's Karamo Brown, who broadly covers "culture" but who is quite obviously the therapist of the group, always bringing the much needed introspection (and the tears). There's Antoni Porowski, my (unbeknownst-to-him) boyfriend, who covers food and drink — and the level of skill with which he does so is questionable, but who cares, that's not why we're here. Bobby Berk can transform the most cluttered and depressing space into something out of Architectural Digest. Tan France is the fashionista of the group, and the compassion and empathy with which he approaches clothes and how and why we wear them honestly makes me wonder why fashion-therapy isn't a legitimate industry already. Finally, there is Jonathan Van Ness, JVN for short, the joyful, non-binary angel that (to me) is the light of the show. Oh yeah, he covers grooming.
So, what does this have to do with me, with any of us?
Well, this last season – the show's sixth – was released on December 31st, just as I was in the thick of reflecting on the possibilities that a new year brings and what and who I want to be in my remaining time. And of course, I kept coming back to this anger I carry and what, if anything, I need to do with it.
I should add that one of the aspects of the show that makes it such a compelling watch is that each season takes place in a particular region of the country; they started in Georgia, went up to Missouri for a couple of seasons, over to Philly for another, then did a short stint in Japan, and now this new one is in Texas. They don't shy away from showing up, loud and proud, in areas of the country where they may not be quite as safe, or at least where they may not be as welcome. Or maybe these are my hang-ups. Maybe I'm the one who's lost the ability to give people the benefit of the doubt.
Here's the thing I realized as I sobbed through yet another emotional episode set in a state that I – no joke – legitimately fear ever getting stuck in: I really do love this country. MY country. I've lost sight of that for some time but, just like in high school, it seems all I needed was a bunch of gay boys to bring me back from the dead.
Perhaps this is a product of being the daughter of immigrants, but I've always felt so lucky to have been born and raised here. I was raised to believe in this country and in the promises it makes. I don't specifically remember my parents talking about it, but I've always been aware that it was a privilege that I shouldn't take for granted. For whatever reason (maybe it was my parents' over-protectiveness, maybe it was my Miami bubble, maybe I've just suppressed the bad memories, I don't know) but I've never felt like an outsider, never questioned my belonging here. Mexico grounds me in family and tradition, to be sure, and I am eternally grateful for the deep connection and love that my parents instilled in us for the country of our ancestors — but this here is my home. I am not 50-50 anything. I am 100 percent American, a creature so steeped in contradiction, so bold in my sometimes ignorant ways, so defiant in the face of even a perceived injustice, and so adamant in demanding we do better that where the hell else could I be from? This place made me… me.
To be clear, it is not a function of having been born here. Many, many of the most inspirational, hopeful Americans don't have a U.S birth certificate or passport or any of those "papers" some of y'all get so hung up on. We may not look like what most people would picture when they think "American", but America certainly looks like us. We all belong here. We all make this place what it is and we all get a say in what it should stand for. THIS is what I love.
Anyway, in the past few years I've become very bitter about this place. I'm sure much of that has to do with my job and constantly having to be reminded of the atrocities committed in our name. But it's not just the politics. It's also the school shootings that we allow (yes, allow) to continue; it's the unabashed anti-Blackness, xenophobia, and white supremacy that this place was built on and that refuses loosen its grip; it's the capitalist-driven response to a global health crisis; it's the anti-intellectualism. We have the resources, so much more than so many other countries, to do the right thing — and yet we consistently choose not to. Frankly, it's an embarrassment.
For a long time, in the same way that you might not want to answer for your shady, ignorant relatives (we all have them), I also didn't want to answer for the homophobes and the racists and the idiots that abound. But if you're going to claim a place, you claim all of it, right? Warts and all, as they say. The good and the bad. I've spent all this time worried only about the bad, doing the absolute most to reject it, to keep it away from me at all costs. I understand why I did it, and some of that pushing away was in self-defense in order to protect my sanity and my peace. But in doing that, I've also rejected the good.
And dammit if Queer Eye didn't go and remind me that there really is so much good if you look around hard enough, and sometimes not even that hard. Through this show and its (admittedly very carefully curated) view of America, I have caught a glimpse of us at our best. I saw it when Karamo brought a father back with his transgender daughter, and when a young immigrant explained her desire to have a real prom as the culmination of her new American reality. I saw it when JVN patiently, and even lovingly, took the time to answer questions about his own gender-identity, over and over again.
I know that in that same situation, my inclination would have been to shut that person down, to write them off as unreachable, unworthy of the energy to even have a conversation with them. I'm not sure how I'll get there – these defense mechanisms are deeply ingrained at this point – I just know I don't want to be like that anymore. I want to be more like JVN, like all the Fab Five.
To be clear, none of this should be taken to mean that I will now embrace the homophobes and the racists and the idiots. No, that's not a thing that's ever going to happen. I still love myself, thanks. But I will be more open to joy and to the beauty of this land and of its people — all of its people. I will remember that there is good here and that I have a responsibility to embrace it because it is a gift. And most of all, I will learn to adopt that queer eye for things, to continue to fight for necessary change but to do so with kindness and openness and love.
Here's hoping it sticks. 
Martha E. Menendez lives in Nevada and is the legal manager for Justice in Motion, a NY-based organization.
Comment Policy (updated 4/20/2021): Please keep your comments civil. We reserve the right to delete comments or ban users who engage in personal attacks, use an excess of profanity, make verifiably false statements or are otherwise nasty. Comments that contain links must be approved by admin.