Nine Nevada sheriffs sign onto letter blaming mass illegal immigration on Biden border policies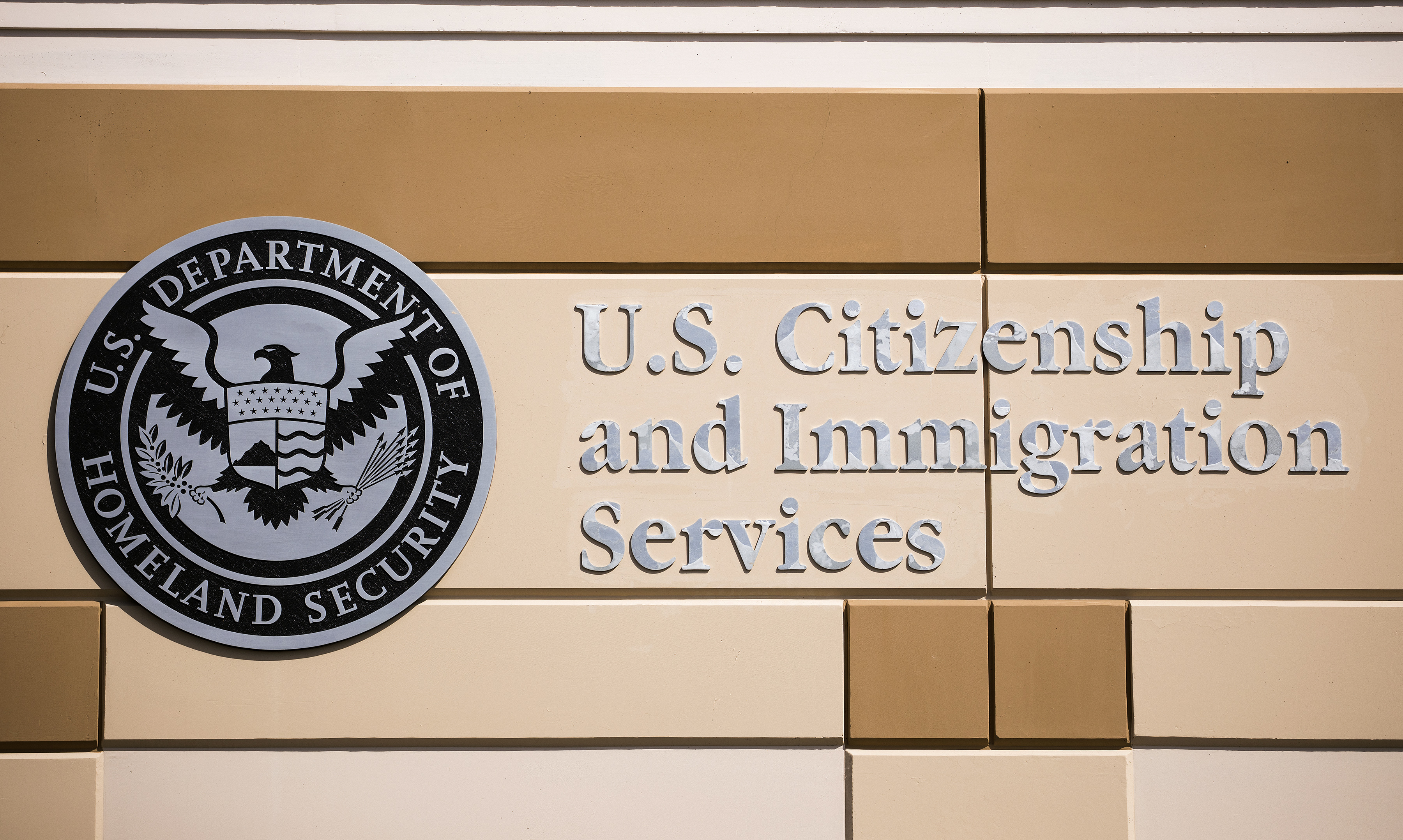 Nine Nevada sheriffs from rural counties and Carson City have signed on to a letter blaming President Joe Biden's policies for increased criminal activity related to illegal immigration and urging the Democratic president to embrace the border policies of the Trump administration, including resuming construction of the border wall.
In the letter titled "Help America's Sheriffs Keep Our Neighborhoods and Communities Safe by Halting Illegal Immigration," a group of 274 sheriffs wrote earlier this month that their policing resources are being "overwhelmed" by criminal activity related to an increase in illegal immigration. The letter specifically points to transnational gangs, guns, dangerous drugs and human trafficking as the dangers.
"In a myriad of ways, you and your administration are encouraging and sanctioning lawlessness and the victimization of the people of the United States of America, all in the name of mass illegal immigration," the sheriffs wrote to Biden.
The letter does not cite specific evidence of increased illegal immigration under the Biden administration nor evidence of criminal activity linked to undocumented immigrants. It primarily focuses on blaming Biden for the crisis at the border — a characterization that is in dispute, as the Biden administration has actively avoided use of the word crisis, unlike the Republican Party — and immigrant advocates have criticized the letter for wrongly painting immigrants as violent criminals.
The nine Nevada sheriffs who signed the letter are Ken Furlong (Carson City), Jesse Watts (Eureka County), Daniel Coverley (Douglas County), Frank Hunewill (Lyon County), Sharon Wehrly (Nye County), Richard Hickox (Churchill County), Aitor Narvazia (Elko County), Ron Unger (Lander County) and Scott Henriod (White Pine County). Neither sheriff from Nevada's urban centers — Joe Lombardo in Clark County and Darin Balaam in Washoe County — signed the letter. Balaam's office did not respond to a request for comment on Thursday as to whether the sheriff had been approached to sign on. On Friday morning, a spokesperson for the Las Vegas Metropolitan Police Department said that Lombardo has not seen the letter.
Many claims about a crisis at the border have relied upon data from U.S. Customs and Border Protection on encounters with migrants. Those numbers show that encounters at the southern border hovered between 70,000 and 80,000 from October through January, before increasing to 101,000 in February and more than 172,000 in March.
However, Michael Kagan, director of the UNLV Immigration Clinic, explained that with the border closed to most asylum seekers because of the pandemic, a migrant who is denied asylum and expelled could return to the border again, creating a new encounter with the U.S. Border Patrol, meaning a new encounter is not necessarily a new migrant arriving at the border.
The number of encounters in February and March are also similarly large to numbers from the middle of Trump's presidency, as border encounters climbed over 100,000 per month from March through June in 2019.
"In 2019, the number of people approaching the border was climbing very rapidly, and I don't think these sheriffs complained about Donald Trump," Kagan said.
Carson City Sheriff Ken Furlong told The Nevada Independent that he signed onto the letter because he was concerned about the issue of immigrants entering the country illegally and "creating havoc in our communities." He also noted that though he agreed with the intent of the letter, he did not necessarily agree with all of the verbiage used.
"We're tasked with protecting our communities," Furlong said. "It's difficult to protect our communities, when we're not applying regulation or control over who's coming into this country."
Though a multitude of studies show that undocumented immigrants in the country are not more likely to be arrested or incarcerated than Americans born in the United States, Furlong pointed to one specific case of criminal activity by an undocumented immigrant in Northern Nevada. In that case, Wilber Ernesto Martinez Guzman, an undocumented immigrant from El Salvador, was arrested by U.S. Immigration and Customs Enforcement in Carson City in January 2019 as the prime suspect in four murder cases across Washoe County and Douglas County.
Furlong acknowledged that incidents involving people living in the country illegally and the type of criminal activity listed in the letter are rare in Carson City, but he also cited concern for the states that share a southern border with Mexico, including Texas, Arizona, New Mexico and California, as a reason for joining the letter.
"I do know the struggles that many of the law enforcement agency fixtures, such as me, have suffered when we're dealing with illegal immigrants and our ability to safeguard our communities," he said. "I want to support those southern border states that are struggling immensely, just to get through every day."
The other eight sheriffs who signed the letter were unavailable or did not respond to requests for comment on Thursday afternoon.
The letter has been panned by immigrant advocates such as Erika Castro, a recipient of the Deferred Action for Childhood Arrivals (DACA) program and the organizing director of the Progressive Leadership Alliance of Nevada. Castro said the letter focused on an "anti-immigrant narrative."
"It's very disheartening knowing that we have sheriffs in our state of Nevada that have those anti-immigrant feelings," she told The Nevada Independent. "At the end of the day, if they really are here to protect and serve our community, that includes everyone."
Kagan also criticized the letter as a move rooted in partisan rhetoric and noted that the letter does not provide evidence to back up claims about undocumented immigrants bringing increased amounts of crime to the country.
"I think they mean that a president they didn't vote for is in office, so they want to blame problems on him," Kagan said.
He also said that the sentiments expressed make sense coming from sheriffs because those officers tend to come from rural, white areas that vote Republican.
"The general phenomenon holds that these are largely elected politicians from areas that mostly voted for Donald Trump for president, expressing anti-immigrant views without factual basis," Kagan said.
The letter calls on the Biden administration to halt its "pro-illegal immigration policies" and return to "the common-sense, public-safety-supporting border policies of the previous administration." However, Kagan said that the immigration policies of the Biden administration have not been a significant departure from the policies of the Trump administration.
"I would personally criticize Biden for leaving in place most of Donald Trump's policies so far," he said. "Biden has left in place a near total border closure… turning away people who are applying for asylum on the grounds of public health without actually much clear public health justification."
Biden has continued a Trump-era policy called Title 42, which was first invoked during the pandemic by the U.S. Centers for Disease Control on March 20, 2020. Since then, the policy has allowed the federal government to close the southern border to nonessential travel and expel asylum seekers at the border. Groups of lawyers and lawmakers, including Vice President Kamala Harris, even raised issues with the Title 42 policy last year.
Though the Biden administration has granted asylum to unaccompanied minors arriving at the border, the Trump administration had been doing the same since late November, when a federal judge blocked the Trump administration from expelling migrant children under the Title 42 policy.
The letter from the sheriffs has also been joined by other pushes against Biden's border policies that Kagan said are rooted in partisanship. Arizona's attorney general is suing the Biden administration over its immigration policies and decision to stop the border wall construction, and the state's Republican governor recently declared a state of emergency and sent National Guard troops to the border.
"It seems to me that we have now emerging a pattern that when there is a Democratic president, Republican border governors sound the alarm that there's an emergency," Kagan said. "I think that that is also a lot of talk, and it's not a serious contribution to any immigration policy challenges that we face."
Update: This story was updated at 9:40 a.m. on April 23, 2021 to include a response from Sheriff Joseph Lombardo's office.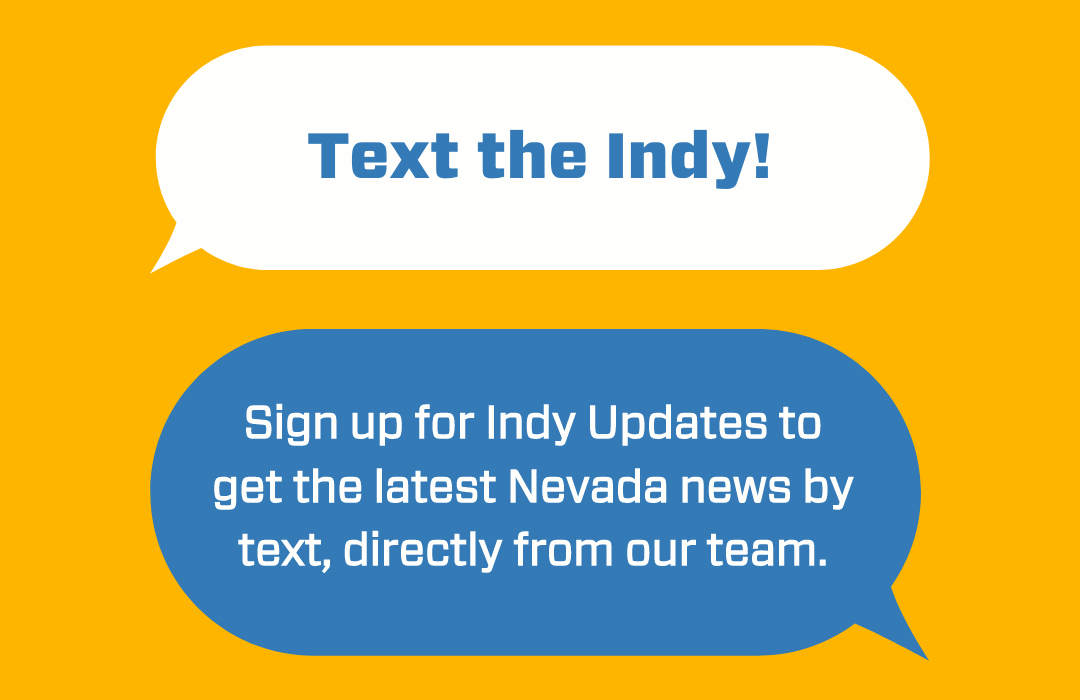 Featured Videos
Comment Policy (updated 4/20/2021): Please keep your comments civil. We reserve the right to delete comments or ban users who engage in personal attacks, use an excess of profanity, make verifiably false statements or are otherwise nasty. Comments that contain links must be approved by admin.