No… high-speed rail is not a miraculous solution to I-15 gridlock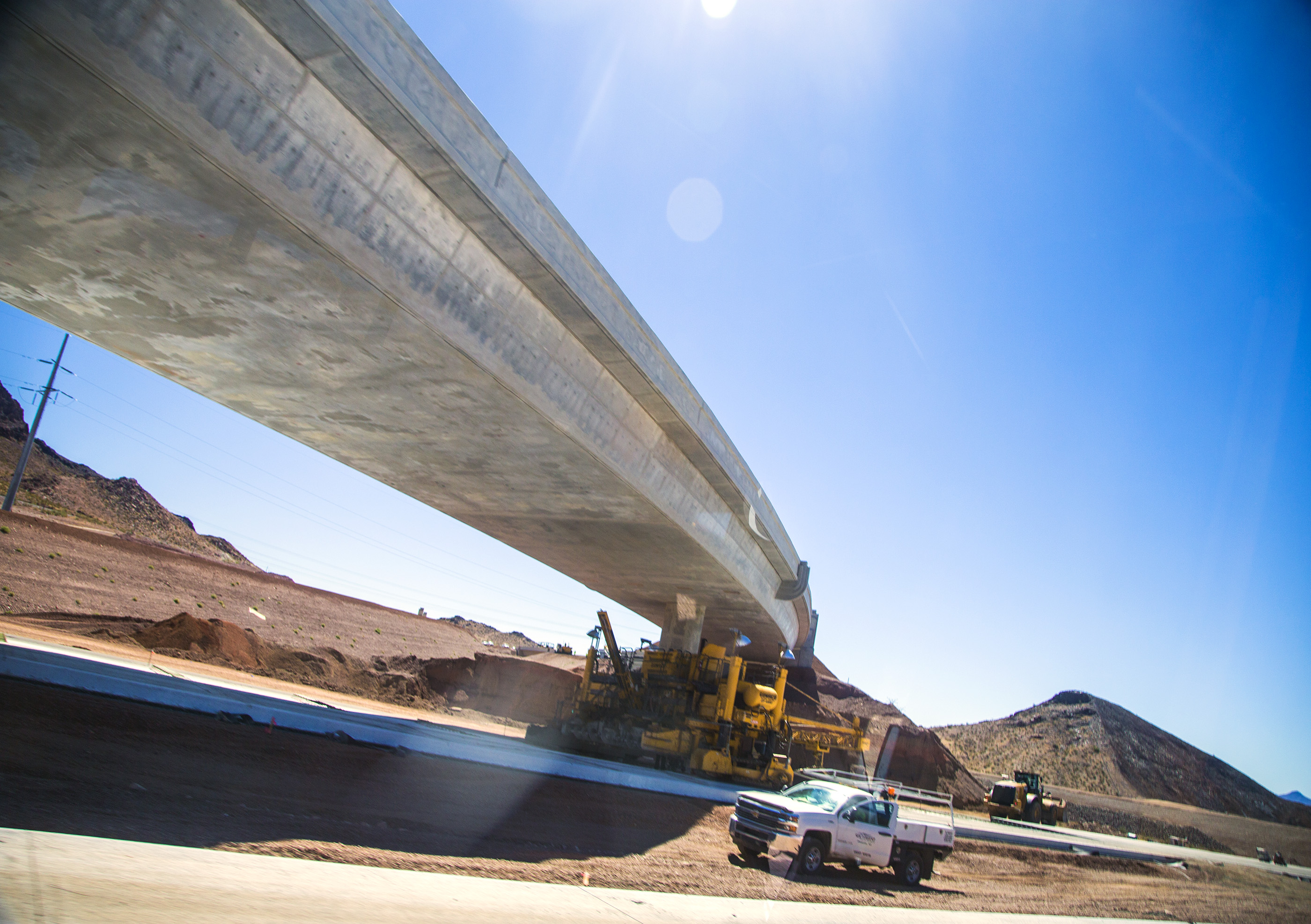 The age of high-speed rail might finally be upon us… but don't expect its arrival to radically improve the gridlock we've come to expect on Interstate 15 near the state line.  
Brightline West has announced it will begin construction on a high-speed rail line between Las Vegas and Southern California as early as next year, with an aggressive plan to make it both economically and environmentally attractive to residents in both states. The project is estimated to cost $8 billion and includes several hundred million dollars' worth of investment from both Nevada and California — but recent federal dollars being promised for high-speed rail throughout the country is likely giving the project's backers confidence to start breaking ground.
Its planned route would largely track the Interstate 15 highway (I-15) and could start shuttling passengers as early as 2026 if everything goes to plan. (What are the odds?)
Brightline, as well as the political and corporate forces that support such a railway, have long argued that the project would reduce carbon emissions and greatly ease congestion on I-15 by diverting travelers from their automobiles to a mass transit option.
Oh, if only such a utopian future were so easy to secure.
It's tempting to buy into such thinking — especially given that America has long been enamored with the idea of high-speed rail projects. And while a Vegas to Los Angeles route certainly seems more likely to come to fruition than California's yet-to-be-completed railway between LA and San Francisco, it's still unlikely to be the cure-all that many of its most ardent supporters would like everyone to believe for I-15 travelers.
For starters, it's not entirely clear that automobile passengers will be in a major rush to hop on public transit — even if it does promise them a reprieve from traffic congestion. After all, air travel is already an accessible and affordable (and much faster) alternative to automobile travel — and yet legions of travelers, commuters and tourists nonetheless continue to take to the roadways knowing full well they'll likely be stuck in a never-ending parade of brake lights.
If existing alternatives to bumper-to-bumper traffic haven't yet alleviated congestion on America's roadways, why should one expect railways to do much better?
Indeed, estimates of how much — or even if — traffic congestion could be lessened by rail projects are always a point of contention elsewhere. Like other forms of mass transit, policy makers and project backers often focus too greatly on the possibility of relieving congestion, even though there is little data to support such assertions.
In other words, just because something could relieve traffic congestion doesn't mean it automatically will. And according to commuter data from other nations, even highly successful railway networks haven't been overwhelmingly successful in reducing passenger reliance on air travel or automobiles.
According to a study by The Cato Institute, for example, the bulk of travelers in nations with robust high-speed networks — such as Germany, France and Japan — haven't migrated to rail travel from automobiles or airlines in large numbers. Moreover, in some regions it seems most high-speed railway passengers were already regular users of conventional trains, rather than converted users of other transit options.
Since America has few pre existing passenger railway networks, it remains an open question of how successful new high-speed operators will be at attracting customers away from existing travel options — especially when the data from elsewhere is decidedly mixed.
Or, to put it another way: It seems unlikely that Californians visiting Las Vegas would flock to a public transit option given that the LA-Vegas traffic jam is already often avoidable for those who put forward a little effort to alter their travel days or book a flight on an airline instead.
The fact that so many Californians decide to bear the gridlocked roadways instead of navigating an airport, for example, doesn't bode well for a railway's prediction that drivers will suddenly migrate to their new, more environmentally friendly, transit option. This skepticism seems especially warranted, given that any railway alternative to I-15 gridlock will still take slightly longer than current air-travel options — the horrible experience of LAX security lines notwithstanding.
In other words, a new transportation option isn't likely to dissuade huge swaths of travelers who currently prefer driving from continuing to clog up the interstate between Las Vegas and Southern California.
That, of course, isn't to say there won't be benefits from the installation of such a mass transit option. To the extent that government avoids micromanaging the project or massively subsidizing its construction — thus keeping it from turning into a repeat of California's bullet train to nowhere — it might still prove to be economically beneficial for the region. After all, adding yet another way to get to Vegas has the potential to encourage even larger numbers of tourists to visit "America's playground" each weekend… even if it is unlikely to recruit much of its ridership from people who are already making the conscious decision to brave heavy traffic.
So, while the era of high-speed rail might finally be arriving in our corner of the American West, it still doesn't mean travelers will actually be able to reach top speed on southbound I-15 following a busy holiday weekend.
Michael Schaus is a communications and branding expert based in Las Vegas, Nevada, and founder of Schaus Creative LLC — an agency dedicated to helping organizations, businesses and activists tell their story and motivate change. He has more than a decade of experience in public affairs commentary, having worked as a news director, columnist, political humorist, and most recently as the director of communications for a public policy think tank. Follow him at SchausCreative.com or on Twitter at @schausmichael.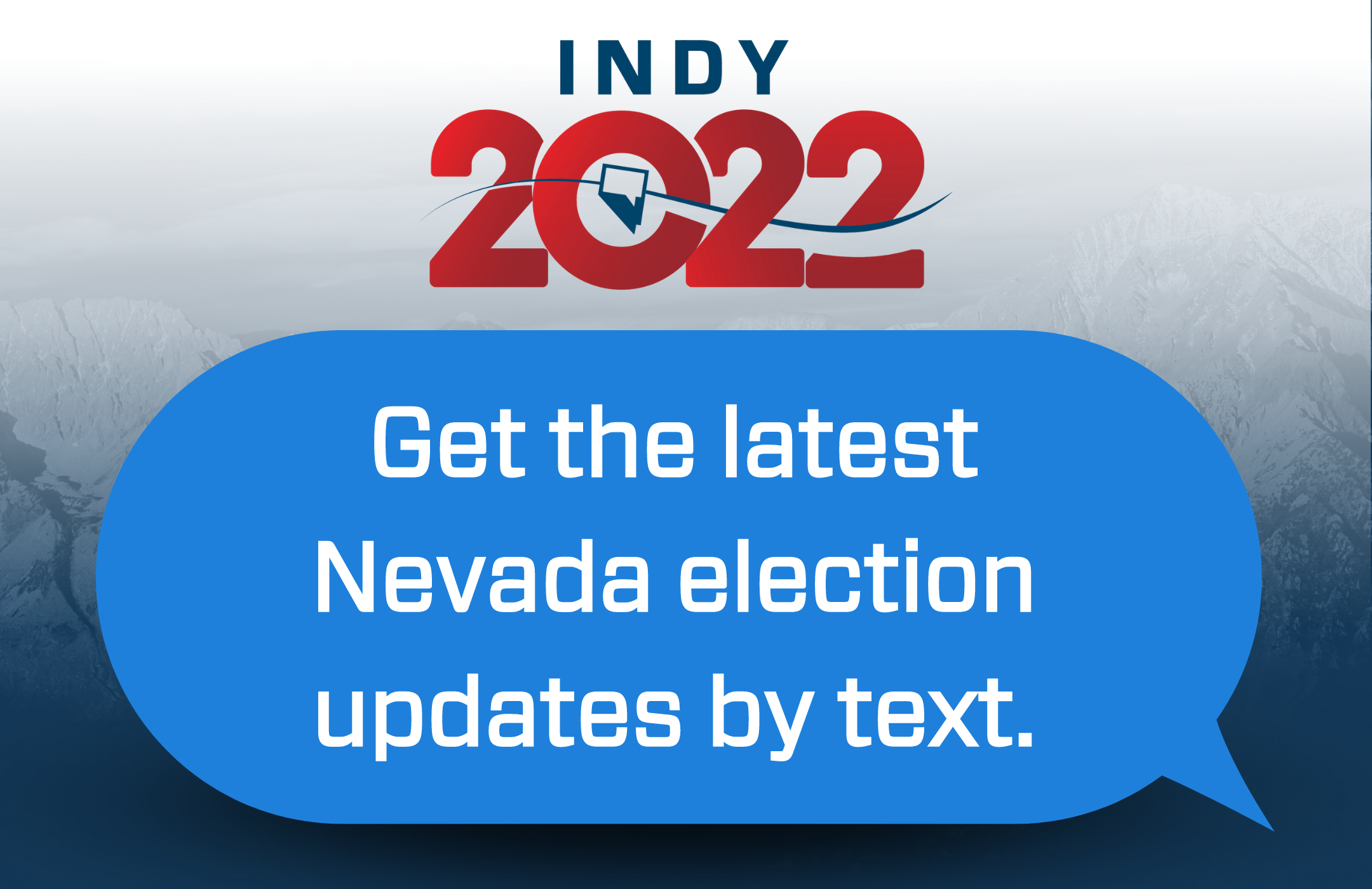 Featured Videos
Comment Policy (updated 4/20/2021): Please keep your comments civil. We reserve the right to delete comments or ban users who engage in personal attacks, use an excess of profanity, make verifiably false statements or are otherwise nasty. Comments that contain links must be approved by admin.