North Las Vegas appoints city councilman, teacher to school board
AB175 empowered Clark County and its three largest municipalities to appoint a nonvoting member to the school board; North Las Vegas chose a CCSD employee.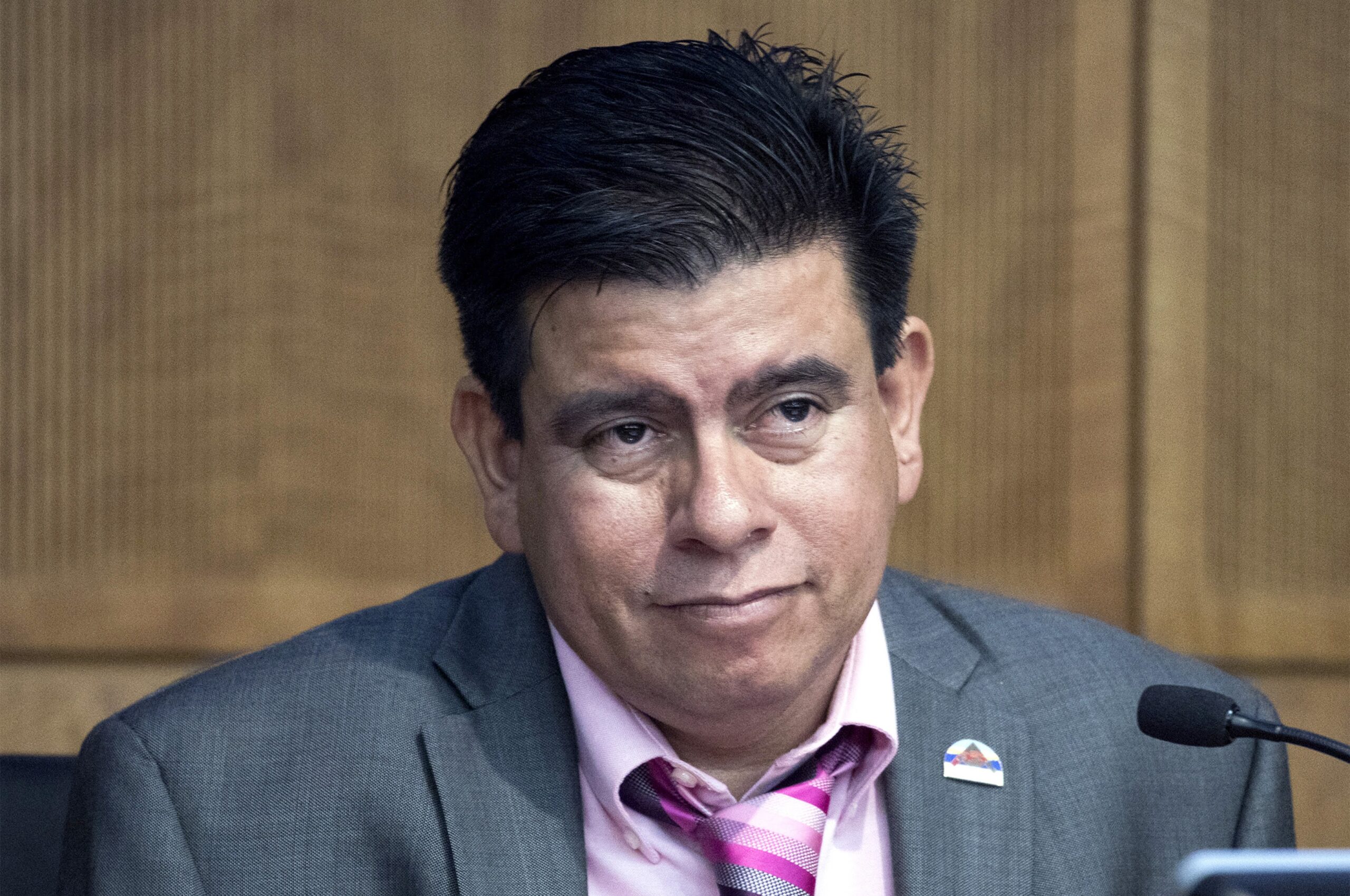 Typically, a Clark County School District employee cannot be a member of the school board.
However, usual guidelines fell by the wayside at Wednesday's North Las Vegas City Council meeting when Mayor Pamela Goynes-Brown nominated Councilman Isaac Barron, a Rancho High School teacher, as its nonvoting member on the board.
Barron has been on the city council since June 2013. He has lived in the Las Vegas area his entire life and is an award-winning educator at the Clark County School District where he currently teaches high school social studies at Rancho. He previously taught English language learners at French Ford Middle School.
Barron said the appointment was something that he takes seriously and would put all his heart into doing.
"I will be focused on serving the kids of North Las Vegas and I will do everything that I can to make sure that our kids never get left behind," he said.
Under a district regulation, an employee who is elected or appointed to the school board must resign from their job before serving as a trustee as it's seen as a conflict of interest to hold both positions concurrently. On Wednesday, it wasn't immediately clear whether Barron would be required to resign or allowed to stay on since he will be serving in a nonvoting capacity.
It is against state law to hold two elective offices at the same time, but it wasn't clear whether the appointed, nonvoting nature of the role makes it an exception to the statute.
Barron, the Clark County School District and the City of North Las Vegas did not immediately respond to a request for comment on the appointment.
The appointment was a directive from a 2023 bill, AB175, that allows the Clark County Commission and the county's three largest municipalities — Las Vegas, North Las Vegas and Henderson — to each appoint a nonvoting member to the Clark County School Board.
On the morning of Barron's appointment, North Las Vegas spokeswoman Cheryl Bella told The Nevada Independent the subject of the appointment would be discussed during the meeting later that day but the city did not know if an appointment would be made.
Earlier this week, the Henderson City Council selected Ramona Esparza-Stoffregan, a former Clark County school principal, as its appointee.
According to her LinkedIn profile, Esparza-Stoffregan was previously an assistant principal at Chaparral High School and the principal at Valley High School. Today, she serves as the president of the Leadership Institute of Nevada, a nonprofit organization focused on mentoring leaders in education.
The Las Vegas City Council selected Adam Johnson as its nonvoting member Oct. 4, after Johnson was nominated by Councilman Brian Knudsen. Johnson is a senior director for the College Board and former executive director of Democracy Prep at the Agassi Campus, a West Las Vegas charter school.
The bill doesn't specify how the appointments by the municipalities should be made. The Las Vegas and Henderson city councils selected their appointees from a number of applicants interested in the position. The Clark County Commission also invited residents to apply to become its nominee.
In Las Vegas, Johnson said the application process started early this summer. After the applications closed, school board hopefuls were interviewed by council members before submitting written responses to several questions. After the responses were examined, the council members determined who they wanted to serve on the school board.
Knudsen said because this appointment process is new to the area's local jurisdictions, there is room for it to develop.
"It's a first of its kind in Southern Nevada. So I think as we evolve in our thinking, we may develop a better process," Knudsen said. "For this one, it was really trying to find somebody who has that level of time to put into it … and finding someone that has some knowledge base of what the Clark County School District is."
Johnson said he looks forward to ensuring the school board is functioning properly and holding the district accountable to its promised plans and goals. He also said he wants to make sure Las Vegas residents feel their priorities are heard by the board.
"I represent the City of Las Vegas and so, for me, it's important that folks know that they have a person who, on the board, wants to hear their input," Johnson said.
The Clark County Commission is expected to make its appointment in early November. Commissioner Justin Jones told The Nevada Independent on Tuesday the commission has 29 applicants, but he has not participated in any interviews with the applicants or talked with fellow commissioners about who the commission might appoint.
Updated 10/19/2023 at 6:42 a.m. to correct the spelling of Adam Johnson's name.
The Nevada Independent is raising $200,000 by Dec. 31 to support coverage of the 2024 election.
Tax-deductible donations from readers like you fund this critical work.
If you give today,your donation will be matched dollar-for-dollar.
Give + Get Matched
Featured Videos